I offer a new photography workshop in Kerala, South West India. A fantastic adventure with your camera in a land of beaches, hill stations, ponds, exotic culture and wildlife. We have more than 10 years of experience in making photo tours in India!
Introduction to my Photography Workshop in Kerala
This exciting 10-day itinerary is designed for the photographer in the serene state of Kerala in southern India. Indeed this area enjoys an equable climate and is anything by relaxed when you think about just how exotic it is. Beginning in the historic city of Cochin, overlooking the Arabian Sea, you will depart for lush plantations, protected parks and hill towns in the Western Ghats. Plus, you can take photos in the area's sparkling backwater canals. In conclusion, there will be a visit to the beaches and fishing villages before returning home. Kerala enjoys an equable climate, along with a shoreline with serene beaches and tranquil stretches of emerald backwaters.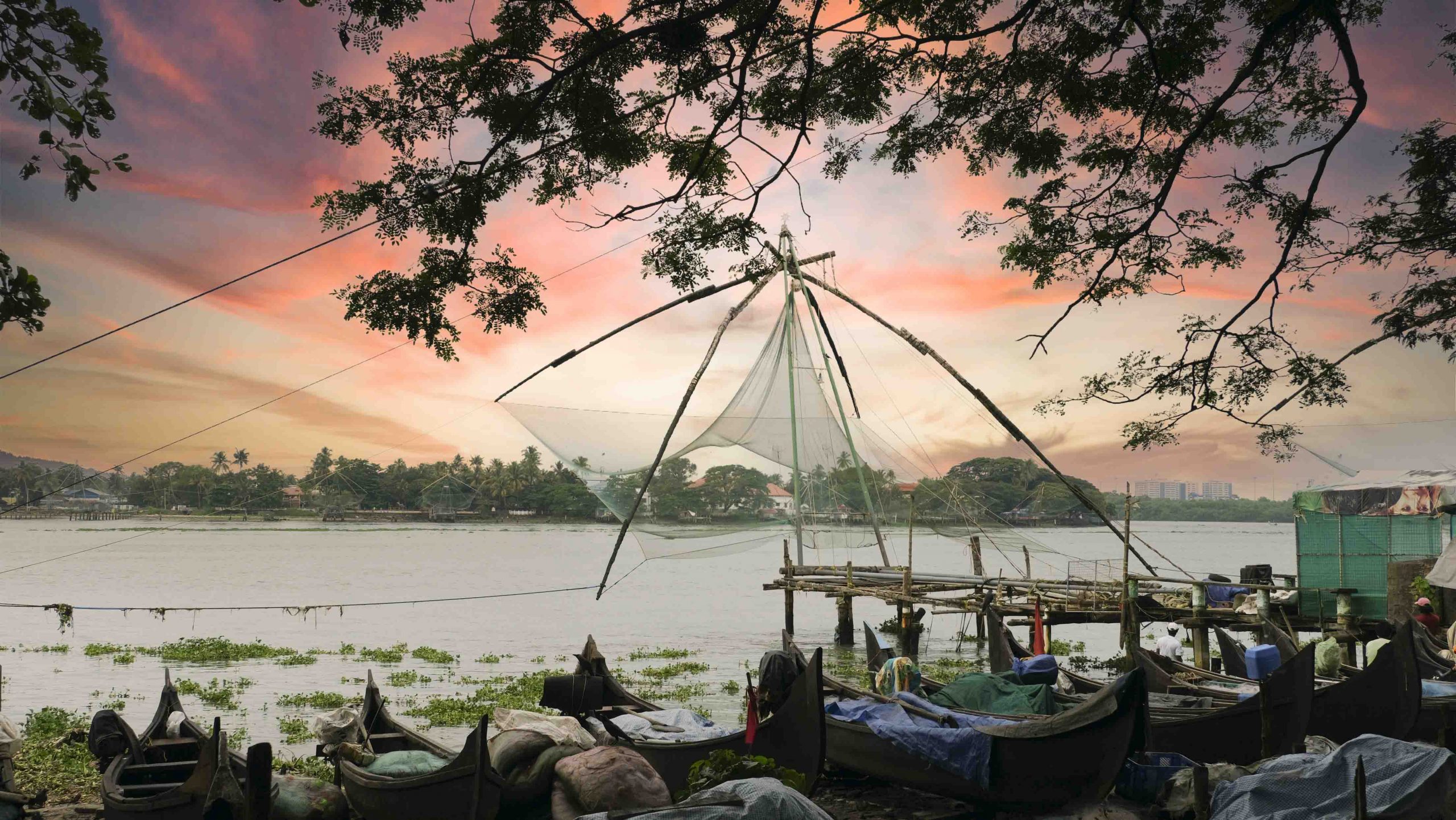 ---
Highlights of Photography Workshop in Kerala
Photograph through working plantations of cardamom, tea, and coffee in Munnar.
Take images of Cruise Kerala's famous backwater canals and stay overnight on a houseboat.
Private sessions to witness and capture amazing performing arts of the region, the Kathakali and Kalaripayuttu.
Also a walk photo tour on the Cliff of Varkala.
Then My advice in how photograph culture and landscapes of Kerala.
Shooting in the colourful sea-side like in Kerala, including the famed fishing nets of Fort Kochi.
In conclusion,Editing images under supervision of professional photographer.
---
Photography tour Kerala include:
– All journeys by private air-con vehicle with driver speaking in English, petrol, taxes, tolls and parking lots .
– Transfer from the airport to the hotel upon arrival and departure from the hotel at the airport.
– Hotel with breakfast and taxes.
– Accommodation in a double room at the MId- High Range Hotel
– Professional guide and photographer.
– All Entrance fees to Monuments.
Photography tour Kerala does not include
-Lunch and Dinner.
– International flight.
– Single room supplement.
– Travel insurance (mandatory).
Individual Fee
– Individual fee is 2500 Euro
– Max 4 People
– Early booking discount.
– Discounts available as usual for non-photographers)
Payment
-30% down payment upon accession.
-Balance 15 days before departure.
---
---
Where we Stay in my Photography Tour in Kerala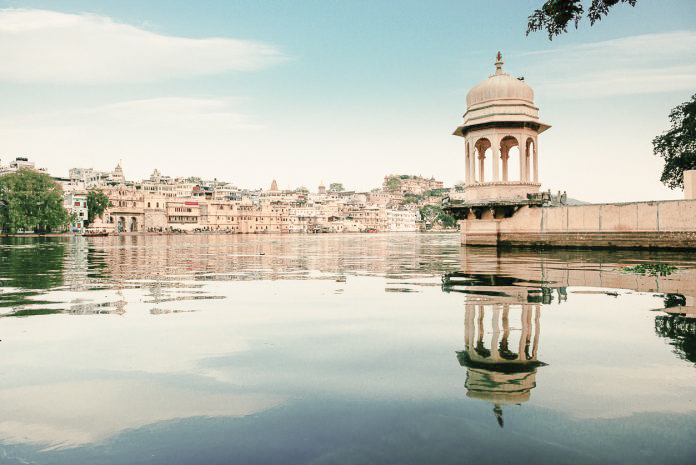 We choose charming Hotels and fabulous location. Indeed the accommodation is a key element of any tour. So we have gone to great lengths to secure clean hotels in amazing old havelis and heritage buildings.
---
My Expierence in India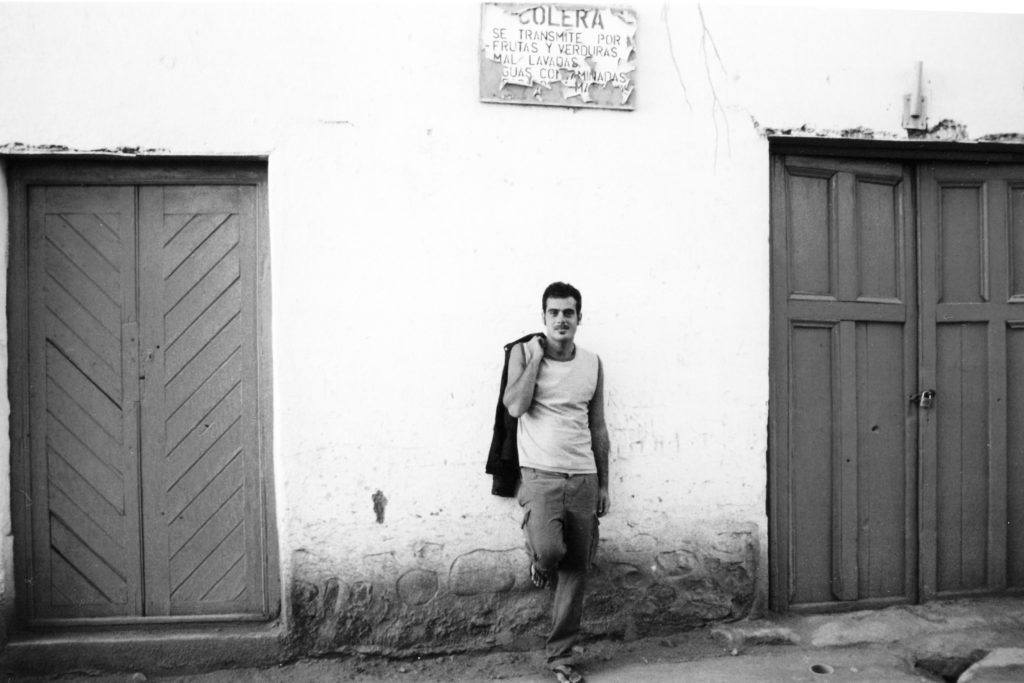 More than ten years ago I first arrived in India with so many prejudices and a certain superficiality. But beyond the curiosity typical of the first trip to a new country. Indeed I was pretty sure that, for better or for worse, I would have experienced strong emotions and feelings. My journey through India took me from chaotic metropolitan landscapes to the majestic Himalayas. Therefore, I was traveling to the long beaches of Karnataka and staring at the sacred river of the Ganges. After that intense experience I want to share it. In conclusion, makes sense to propose some photography workshop in India.
---
WHY CHOOSE MY PHOTOGRAPHY WORKSHOP IN KERALA?
Unlike most companies offering photography tour and workshops In Kerala, I'm expert in fine art and landscape photography. I represent an international standard of quality in terms of photography workshops tuition and tours. I running workshop from many years and my works has been recognize with internationally awards.
My Photography Workshops In Kerala are small. In fact there are usually with a maximum of 5 people. Therefore, I will spend time with you individually and mix up the groups regularly, so everyone gets a fair share of my time. Sometimes we split into groups of two and meet up regularly.
Are my photography workshops in Kerala worth it?
Sometimes I am asked if it's beneficial to attend mine photography workshops? Therefore, I am sharing my thoughts on why you should attend and what to look for when searching for the good one! Anyone interested in travel photography should consider attending a photography workshop, especially one that is an expert organises. Indeed these workshops offer an excellent chance to see, learn from, and exchange ideas with professional photographers. A great workshop provides insight and expertise that photographers cannot find elsewhere. Finally, I think the best reasons to attend a photography workshop is that you can learn how to make better photos and have a unique experiences in a great location.
---
---
CHOOSE DIFFERENTE LANGUAGE AND DOWNLOAD PDF ABOUT THE PHOTOGRAPHY TOUR IN KERALA
---
Some tips and recommendation for camera gear, clothing and eco-friendly product.
EQUIPMENT & CLOTHING
Photo Equipment
A camera with remote or timed release
Lenses from WA to Tele
A sturdy tripod
A set of filters (Polariser, Grad NDs, NDs)
A laptop for our post-processing sessions.
An external HDD for image backup
Smartphone for Maps and APP
Clothes
Rainproof jacket
Tech clothing, organised in layers​​
Suncream
Hat
Eco-friendly Travel Products
Reusable straw & cleaner
Collapsible cups
Reusable Utensils
Sewing Kit
Reusable bags
Microfiber towel
Natural Insect Repellant
Solar battery pack
How to reach Kerala
It is easy and convenient flying into Kerala, no matter which part of India or the world one is coming from. In fact, Kerala is the only state in India with four airports that handle both domestic and international flights. These are the airports of Trivandrum, Cochin, Kozhikode and Kannur. So each airport is located in a different region of the state and you can easily land at the one that best fits your itinerary. If you already in India you can take a train to Kerala. Indeed it is an amazing experience, offering scenic views of the stunning coastline and Western Ghats for large parts of the journey.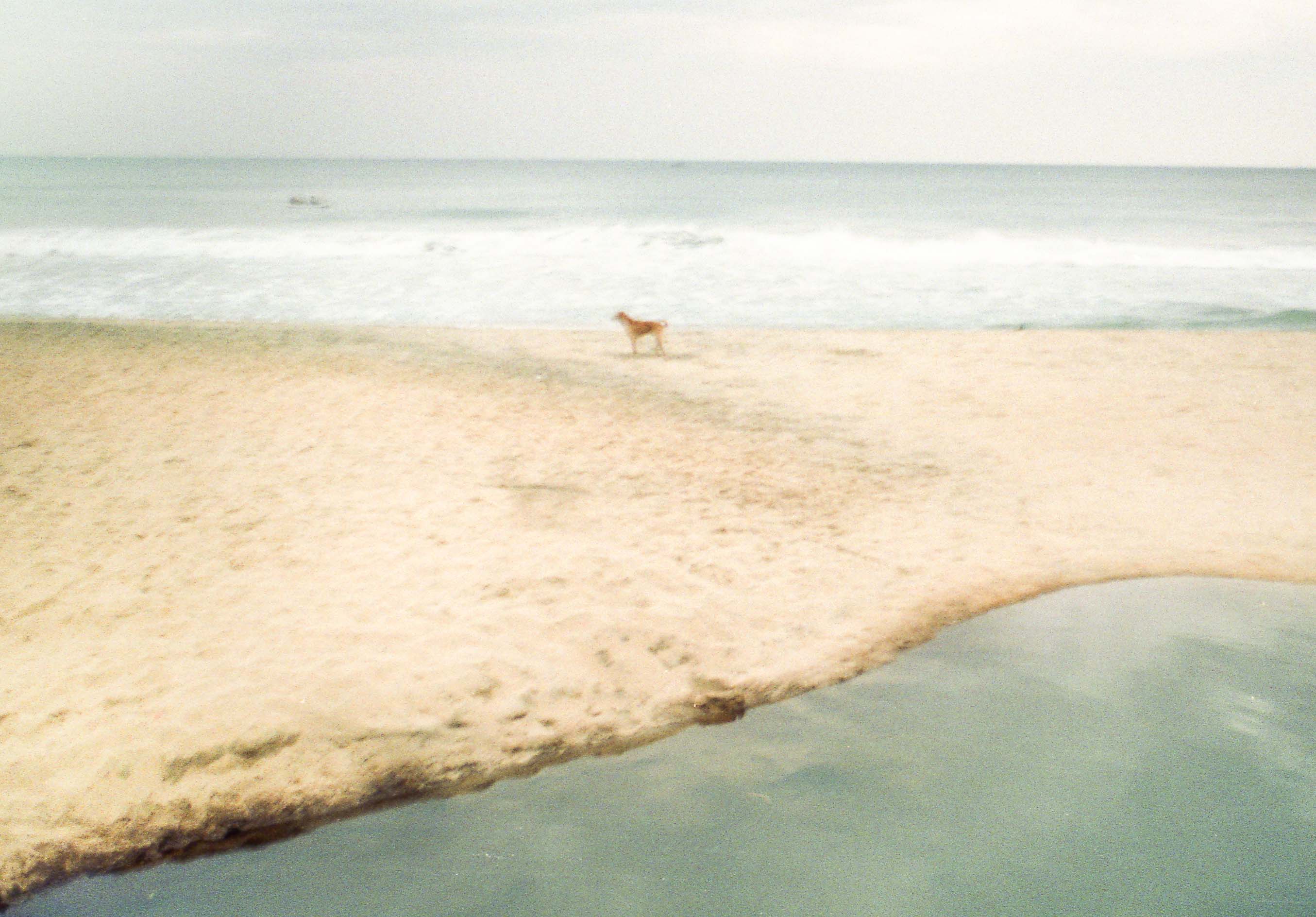 After the photography Workshop Kerala
You'll come away with a great understanding of photography and the elements that make up a great photograph. Is important to come back with something important for you.
Usually at the end you will finish the course with a strong set of images.
After the workshop, I'd like to stay in touch with most course participants and encourage you to take up personal projects that are close to you.
---
What will expect in my Photography Workshop in Kerala
My Photography Workshops are small, usually with a maximum of 4 people. Therefore, I will spend time with you individually and mix up the groups regularly, so everyone gets a fair share of my time.
We will explore a visual approach and techniques including layering, good use of the environment around you, along with introducing compositional elements that will add depth and detail to your images
My workshops are immersive, not only we visit amazing locations, some off the beaten track, we will getting close to people and places. I'd like to letting you take shoot photographs you have dreamt of
Every day we will develop your skills, processing and editing. In this way you will improve all aspects enabling you to create strong body of work
When we traveling togheter I help you to get close to the action, after that you will overcome fears about approaching strangers. During the workshop I offer you candid and constructive feedback on a regular basis
You'll come away with a great understanding of photography and the elements that make up a great photograph. Is important to come back with something important for you.
---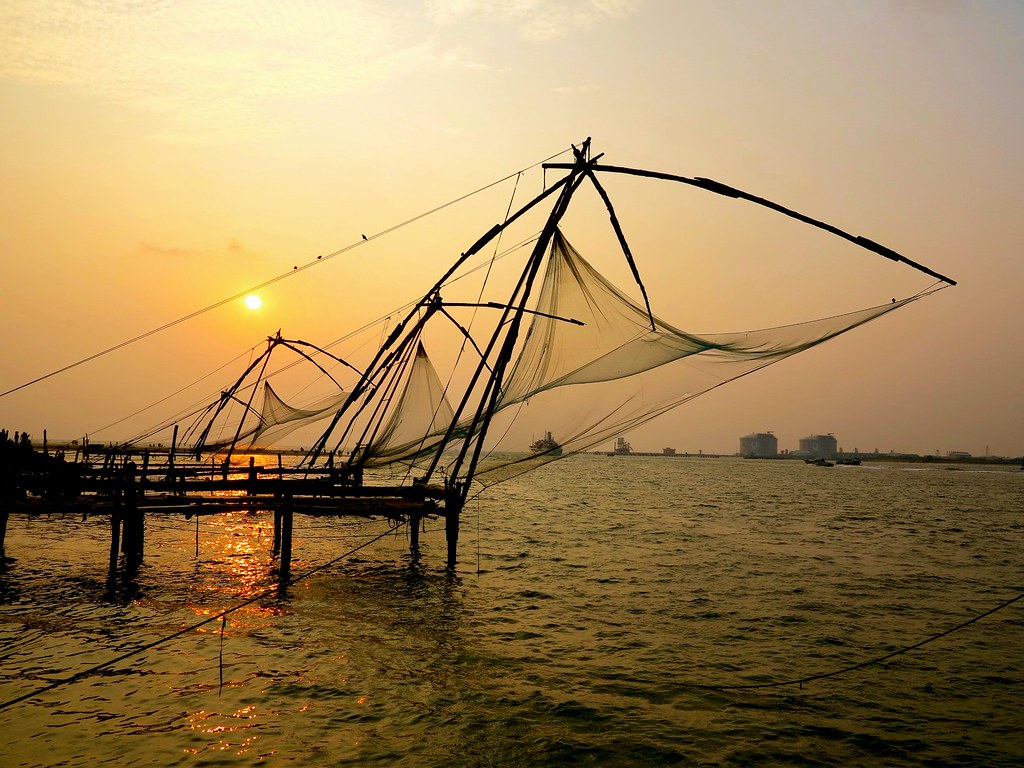 ---
Ethical Code in my PhotoTour in Kerala
During all our trips are born with the idea of ​​a photographic work in a responsible, ethical and respectful way. Before each trip, the participants will be instructed in the ethical code aimed at not being in unpleasant situations. Finally, It is recommended to read the travel assistance section regarding the seriousness of the sanctions in India for drug use etc.
Sustainable Photography
Sustainable photography should be truly important to a responsible traveler. In this regard I try to do my small part and to follow some guidelines when I travel and do my photography workshop in Kerala. A sustainable model of photographic culture is absolutely necessary right now. So, in the way we pay attention to these things in our daily life, it is possible to include those passages in our photographic activities.
For example, start using reusable tools whenever possible.
Documents
Participants must apply for an Indian tourist visa embassy or consulate (contact us for more information and help) via online (Price approx. 70$). Passport with a minimum validity of six months and at least two blank pages.
VACCINES:
Prophylaxis or vaccination for India is not mandatory. However, it is recommended to contact the external health of the autonomous community of each participant.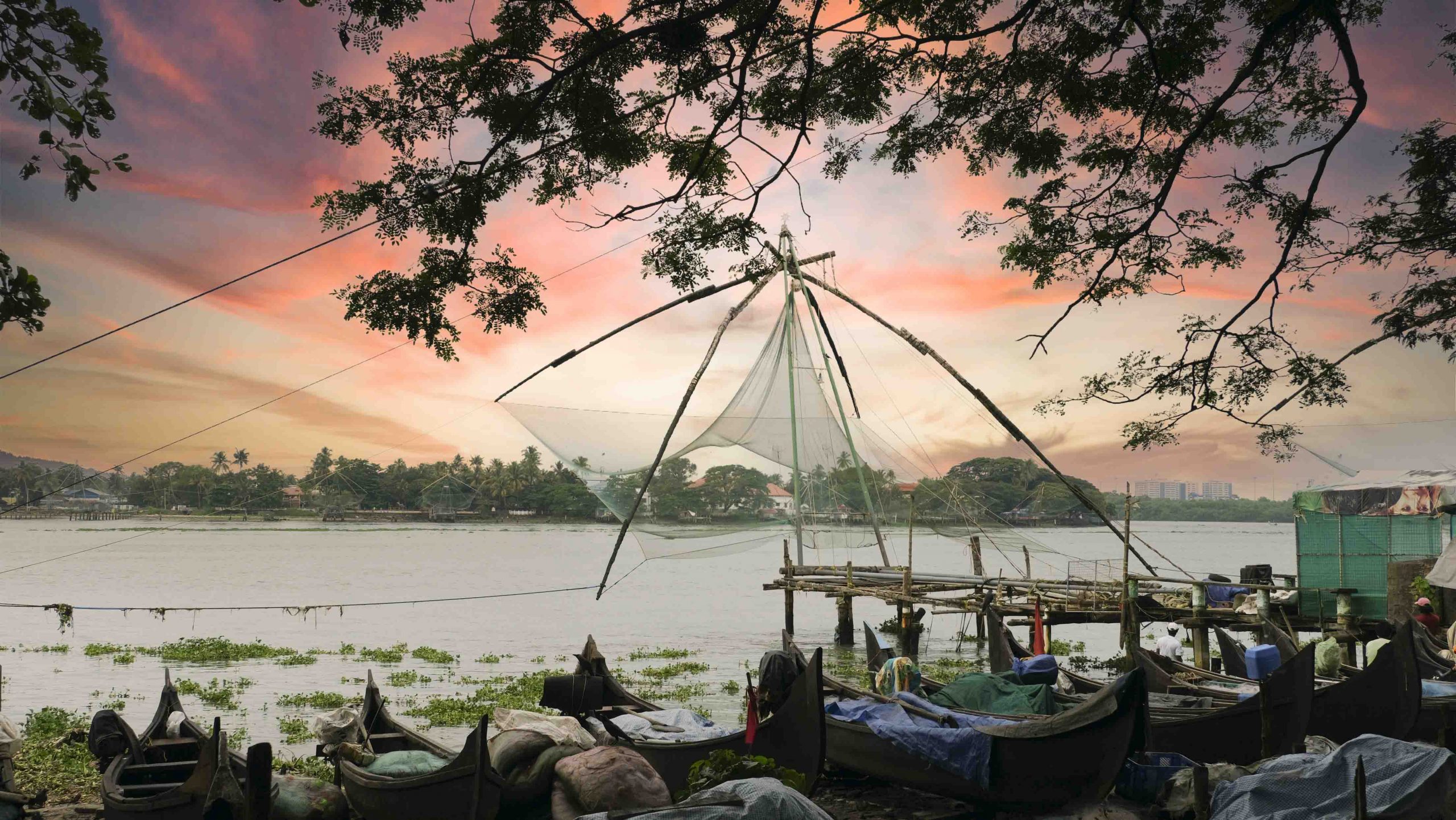 ---
What we eat during the photography workshop Kerala
An important aspect of our journey in Kerala is the local amazing food. So inspired by a fusion of Malabari, French, and Arabian influences, each dish in Kerala is an experience in itself that will leave you asking for more! From the enormous platters of vegetarian dishes like Sadya, the range of non-vegetarian dishes made with seafood, lamb, and beef, to the sweet and savoury delicacies! Undoubtedly the food of Kerala will take you on a joyride!
---
---
My Other Workshop and Tour