Photograph Kerala
Kerala is hidden in the southwestern corner of India, forced into a narrow strip of land between the Arabian Sea and the western mountains of Ghati. The name means "land of coconuts" and the palm trees still shade almost the entire state which prides itself on being kissed by a scorching sun. The tropical landscape is crossed by dozens of rivers and innumerable waterways, and visitors can spend idle days crossing these placid lagoons on small ferries which make the daily life of the villages of this village which remains the most populous state of India very special.
What Photograph in Kerala
In Kerala you can photograph a particular panorama where plains and hills alternate. In fact, landscapes will be among the main subjects to capture . Here there are both temples and churches and where spice, tea, coffee and rubber plantations follow. They compete with forests where elephants still barred and the marvelous seascape.
The capital Trivandrum
For most visitors the capital is simply a point of passage on the journey to Kovalam, however, it is worthwhile to photograph for at least one day. In this peaceful city is a pleasure explore the back streets, old gabled houses and stroll in the parks. The most fascinating part of Trivandrum is the Fort area, around the Shri Padmanabhaswamy Temple. Also worth seeing is the Puttan Malika Palace, former home of the raja, which has been partially transformed into a museum that best expresses the classic local architecture. There are sloping roofs with red tiles, hundreds of wooden pillars carved in the shape of a horse and airy verandas overlooking the surrounding meadows. Feeling a little explorer is not difficult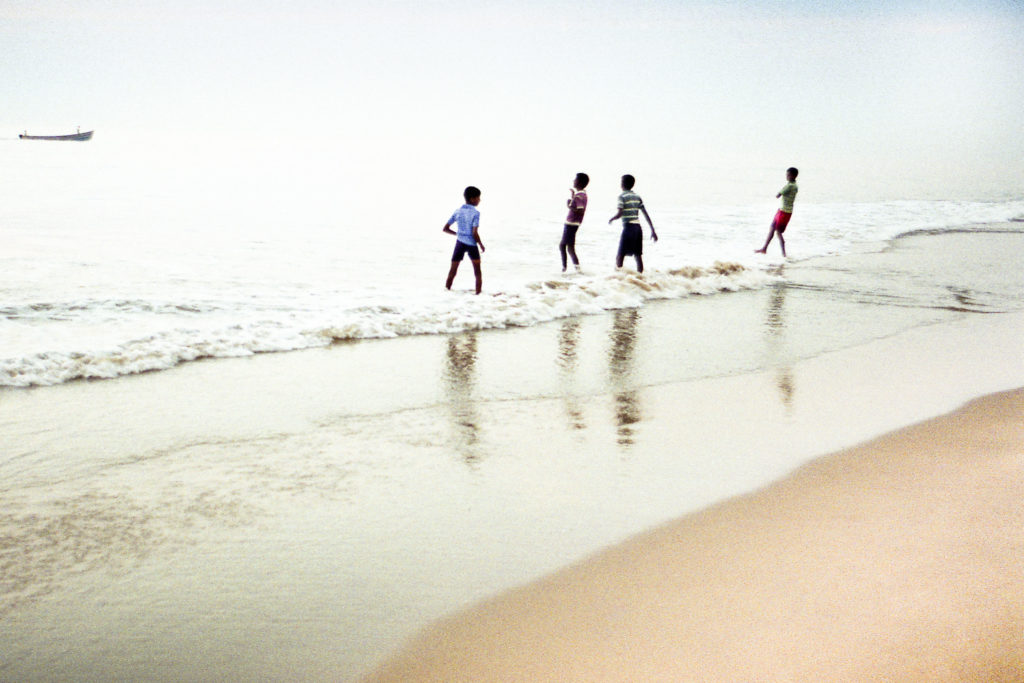 Varkala
Nestled in a beautiful setting about 10 km from the calm and peaceful hamlet of Varkala, Varkala Beach is a beautiful stretch of sand renowned for its solitude unlike other commercial beaches in Thiruvananthapuram, Kerala. The backdrop of crystal clear waters against the Kerala cliffs is unique. These cliffs are home to spas, showers, sunbathing and relaxing swims. The sunsets on Varkala beach are particularly unspoiled.
Munnar
One of the best location to photograph in Kerala is Munnar. Here is a really pleasure capture the tea plantations that are located around this town, in the Ghati mountains. Munnar is the main commercial center for tea and is located on a mountain landscape of rare beauty (these plantations are among the highest in the world). This former health resort (at the time of the English domination the lords came here to take refuge from the heat) is a perfect place to relax a few days and enjoy absolutely magnificent views.
Cochin
Kochi is my favorite city to photograph in Kerala. It is made up of Ernakulam, on dry land, and several islands including Fort Kochi, which is the oldest part. Here lives a Jewish community rooted from time immemorial, here you can see the oldest church in India (St. Francis Church, which also preserved the remains of Vasco de Gama before they were moved to Lisbon), but also winding streets with mosques and Portuguese churches built 500 years ago, Chinese fishing nets introduced by the Mongolian merchants of Kublai Khan, a 16th century synagogue and finally a palace built by the Portuguese and given to the raja of Kochi. An incredible mix of styles, peoples and stories that make it absolutely unique. Take a sunset cruise between the islands because it is very suggestive.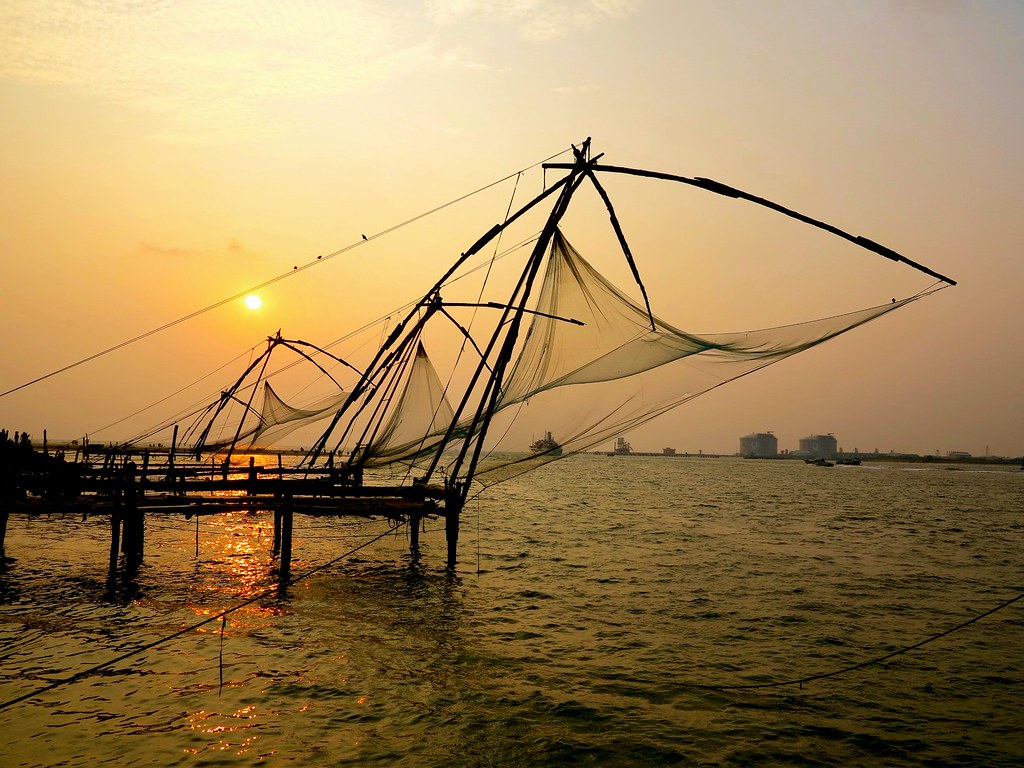 Before Living
For you photographic trip in Kerala is better to prepare well, the country is big and not easy to dealing with, especially if you are first timer. So find what you want really shooting at is fundamental.
Before living search for works made in the past by greater photographers. Indeed from them you will be learning a lot of things. You should look and study the works of artist like Raghu Rai . Take notes and made a checklist in this process can be great and i really recommend to do that. Finally, be sure you have the right traveling photography equipment.
When going to Photograph Kerala
To organize a trip to Kerala it is important to take into account the climate. This state is located in a tropical area and undergoes high humidity and heavy rains. And the climate, for example, is many different from that of Rajastan. The summer season, for example, from March to May, is hot and humid with intermittent rain.
Then there is the monsoon season that starts from June and lasts until September, during which it can also happen to be blocked and have problems in transport. Between May and September the beaches are empty and many hotels and restaurants are closed. October marks the beginning of the winter season which continues until March. During this season, the weather remains pleasant and is ideal for planning a holiday in Kerala as it is the best time to explore every part of the state from the hills to the sea.
Planning
Once I've found the potential locations, then i try to plan out when I want to shot each spot. The most important thing in this regard is the direction of the light. So i look at sunset vs. sunrise, and try to make an educated guess on when it will photograph best. Once I've done all that, I can create a bit of a shoot plan.
Before living be sure you have the right traveling photography equipment . In India can be difficult find a good photography shop, just in big city like Mumbai, New Delhi or Bangalore you will find professional equipment. Also the products are more expensive due a some government tax.
The Right Gear to Photograph Kerala
A camera. It doesn't matter if your camera is a full-frame or APSC if you understand how to use it.
A wide-angle lens. Useful in Architecture and in the tiny street in old. Also would be useful for some landscapes scene to fit everything into the frame.
A versatile travel zoom, such as 24-105mm or similar. This will come in handy when you need to zoom in town. I don't suggest a dedicated telephoto, but having something with more reach will definitely help.
A tripod for some panoramic picture and night photography .
(Optional) a polarizing filter. A polarizing filter can occasionally be useful, so if you have one, there is no reason not to bring it. But I wouldn't list it as a hard requirement.
(Optional) a drone. If you have a drone, India is not a perfect place to fly it. As foreign you can't pilot, just only Indians are allowed to do it. So if you want some images from above you have to find a local agency.
A Smartphone, really helpful for maps and App. A SIM card can be easy available.
Festival to photograph in Kerala
There are numerous festivals to photograph in Kerala that are held throughout the year. During these events you can see and capture an amazing culture at its best. In fact, being a highly spiritual country, festivals are at the heart of people's lives in India. Don't miss these popular events for an unforgettable shooting experience. The most important and popular festival is the elephant festival, the Thrissur Pooram. It takes place in late April or early May each year. .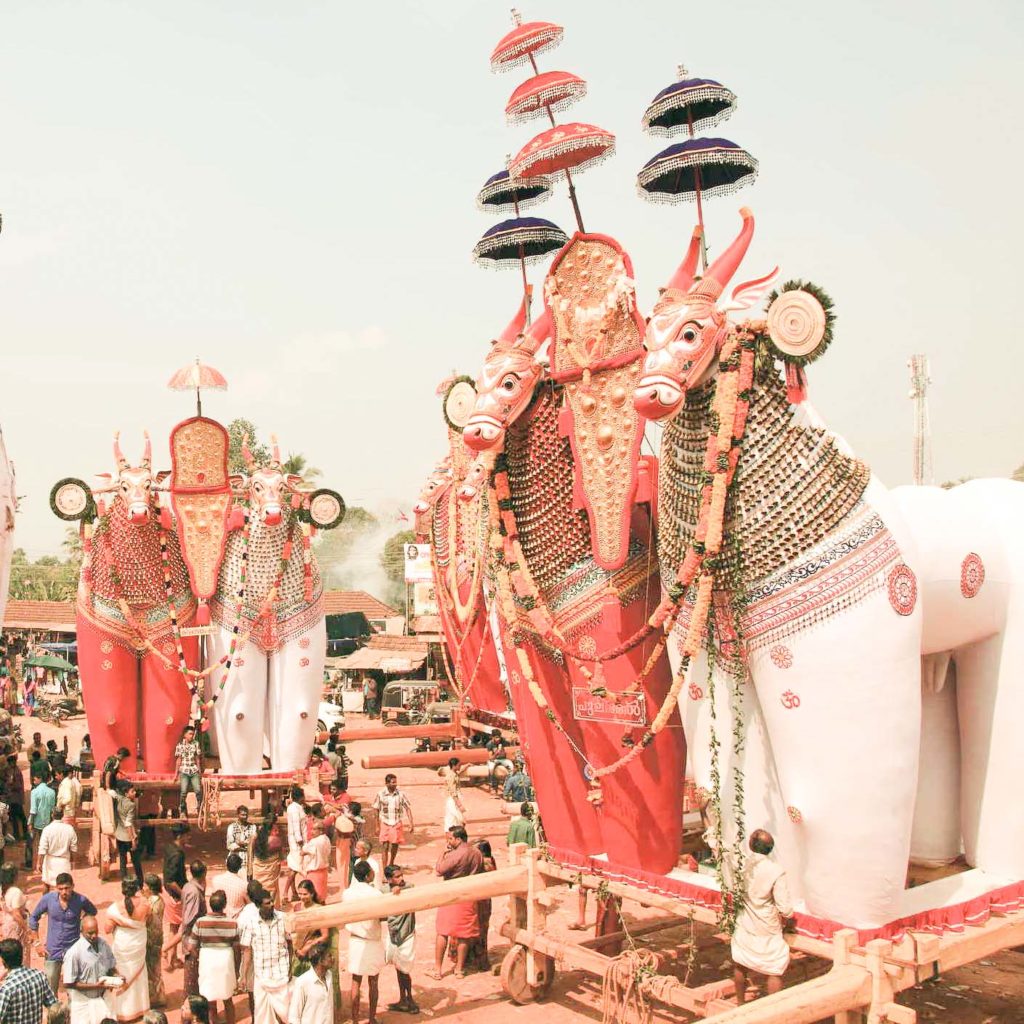 Being Flexible when you photograph Kerala
Sometimes things don't always go as planned, especially in India. The weather might become horrible, the location you wanted to shoot could be under construction, or the light during the time you wanted to photography something might be flat and boring. So, you really have to be flexible and with time. You have to make decisions to chance your shoot plan based on how things are going. Be flexible and creative in your shoot plan, and getting more info as you can. For the first timer photographer I wrote a little guide with some tips
Travel Insurance
Getting a really god insurance. Like any destination, traveling with proper travel insurance is a must. Take care of yourself in the India.
Healthy issues
Prophylaxis or vaccination for India is not mandatory. However, it is recommended to contact the external health of the autonomous community.
Documentation
To visit You must apply for an Indian tourist visa . At embassy or consulate (contact us for more information and help) via online (Price approx. € 65). Passport with a minimum validity of six months and at least two blank pages.
---
Be responsible when you photograph Kerala
We have to shooting in a responsible, ethical and respectful way. Before each trip everyone has to inform and take regarding the seriousness of the sanctions in India for drug use etc. Also you can read my article about responsible travel photography.
Sustainable Photography in Kerala
Sustainable photography should be truly important to a responsible traveler. In this regard we have to try to do my small part. A sustainable model of photographic culture is absolutely necessary right now. So, in the way we pay attention to these things in our daily life, it is possible to include those passages in our photographic activities. For example, start using reusable tools whenever possible.
---