Introduction of my of Photography Tour Rajasthan:
Immerse ourselves in the magical world of the Rajh, made of splendid palaces and impressive fortresses. In our photography tour in Rajasthan there will be plenty of opportunities to visit the major sites of historical and cultural interest, as well as the chaotic and colorful markets. So we will shooting in Jaipur, the capital of the region, famous for its bazaars and its spectacular monuments. Before returning to the capital we will visit the Taj Mahal and for those who want to continue to Varanasi, the Hindu city overlooking the Ganges, a place of worship and of thousand-year charm.
---
| | |
| --- | --- |
| DATES | Small Group Tour – 1 November- 11 November 2023 |
| DURATION | 10 days, 9 nights |
| THEME | Travel and Landscape Photography |
| SUITABLE FOR | From beginners to experts |
| PHOTOGRAPHIC GEAR | Digital reflex or mirrorless, Analog , any brand, any kind |
| PARTICIPANTS | Small Group/ Only 4 Left Places |
| TUTOR | Raffaele Ferrari |
| PRICE | 2500 (Single Room) |
| FULL DAYS | UNIQUE LOCATION |
---
Are my photography workshops worth it?
Sometimes I am asked if it's beneficial to attend mine photography workshops? Therefore, I am sharing my thoughts on why you should attend and what to look for when searching for the good one! Anyone interested in travel photography should consider attending a photography workshop, especially one that is an expert organises. Indeed these workshops offer an excellent chance to see, learn from, and exchange ideas with professional photographers. A great workshop provides insight and expertise that photographers cannot find elsewhere. Finally, I think the best reasons to attend a photography workshop is that you can learn how to make better photos and have a unique experiences in a great location.
Itinerary of Photography Tour Rajasthan:
This itinerary is indicative of the places that i usually visit in the photography tour of Rajasthan. Anyway before a trip, I often talk with the clients for any adjustment and variation.
Arrival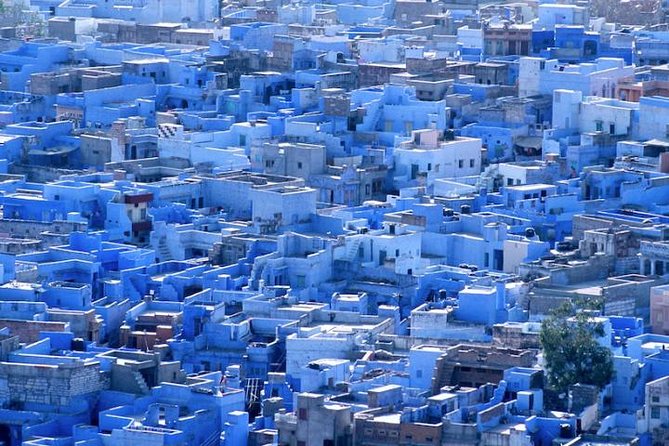 Day 1 Jodhpur:
We meet you in Jodhpur. Check in at hotel and a remark briefing , take a rest. Then after lunch small photo tour in center town of Jodhpur.
---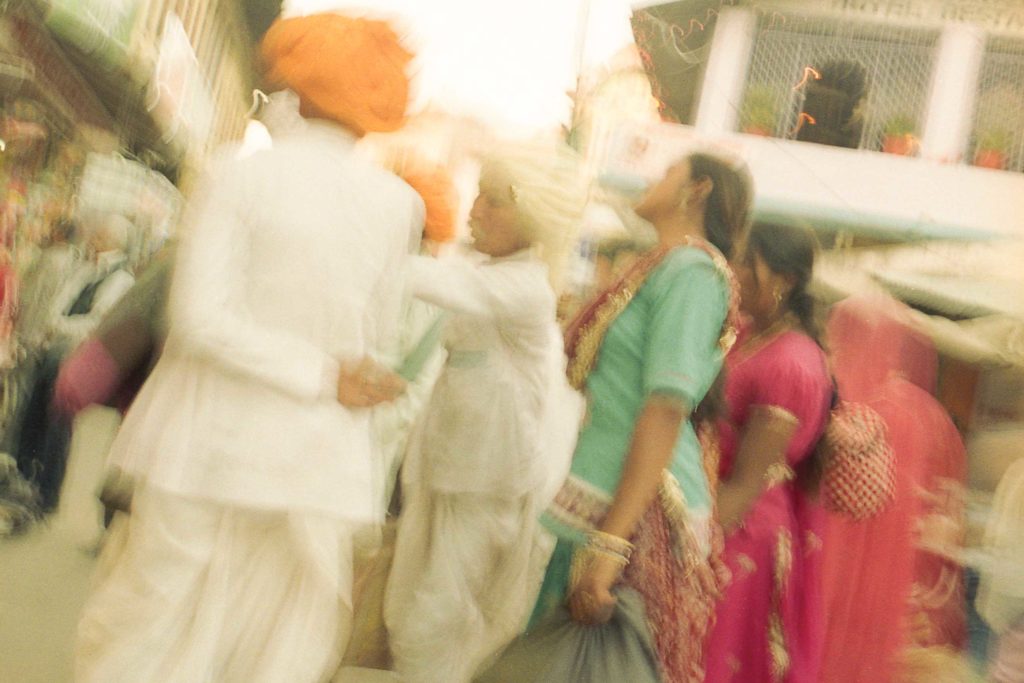 DAY 2 Jodhpur:
We start hour journey early to photograph the amazing fortress of the city. After lunch visit at the markets and old town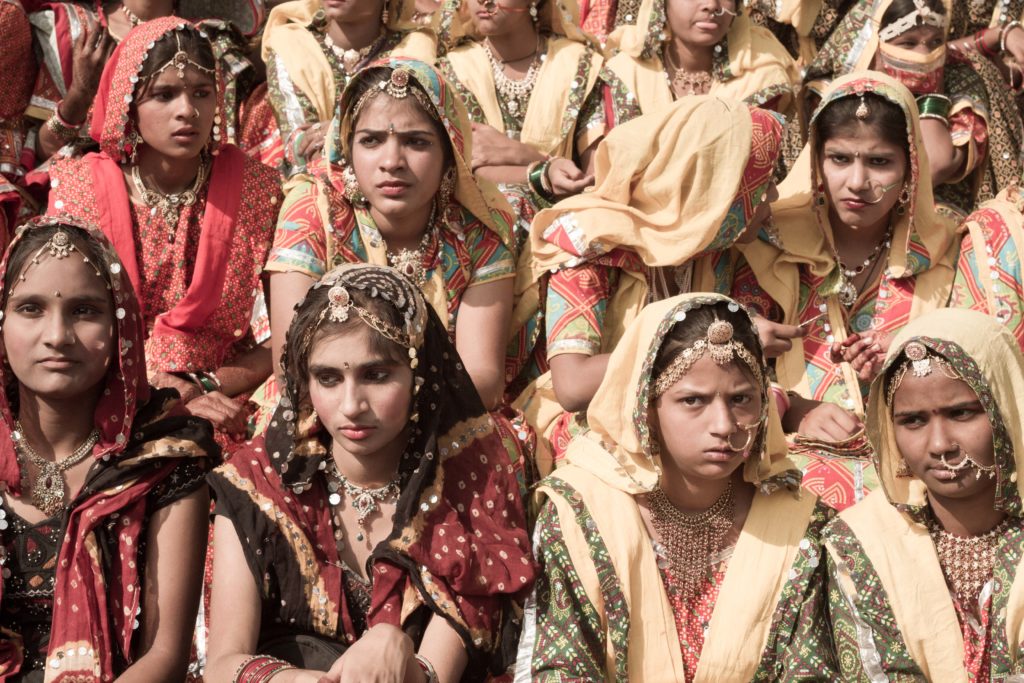 DAY 3 Jodhpur / Pushkar:
Right after the breakfast, we depart to the heart of Rajasthan. We will arrive at Pushkar and After lunch we'll have a discussion about shooting plan for the next days. Then little walk on old town and the lake.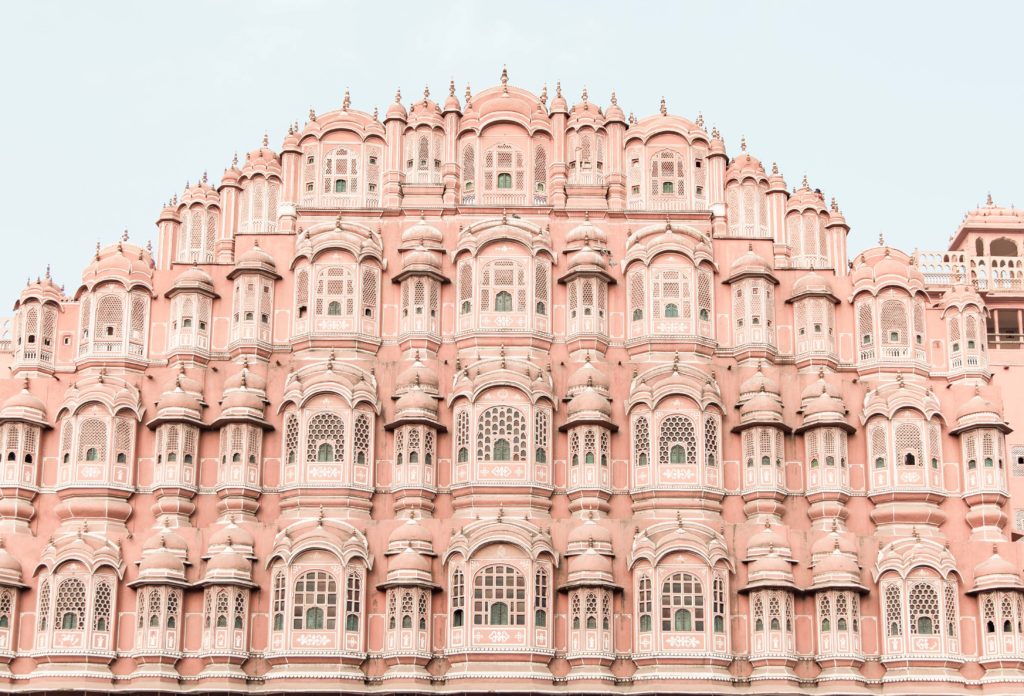 DAY 4 Pushkar/Jaipur:
Morning travel to Jaipur, arrive at lunch. Afternoon visit at old pink town and their monument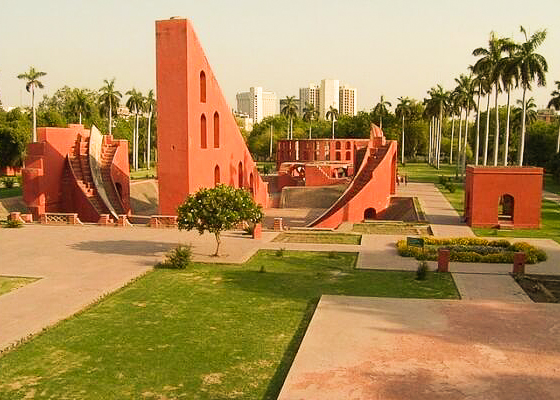 DAY 5 Jaipur:
Early shooting at Sunrise in Flower market. Then a walk in Jaipur old town. In conclusion , in sunset time session at famous Pink Gates.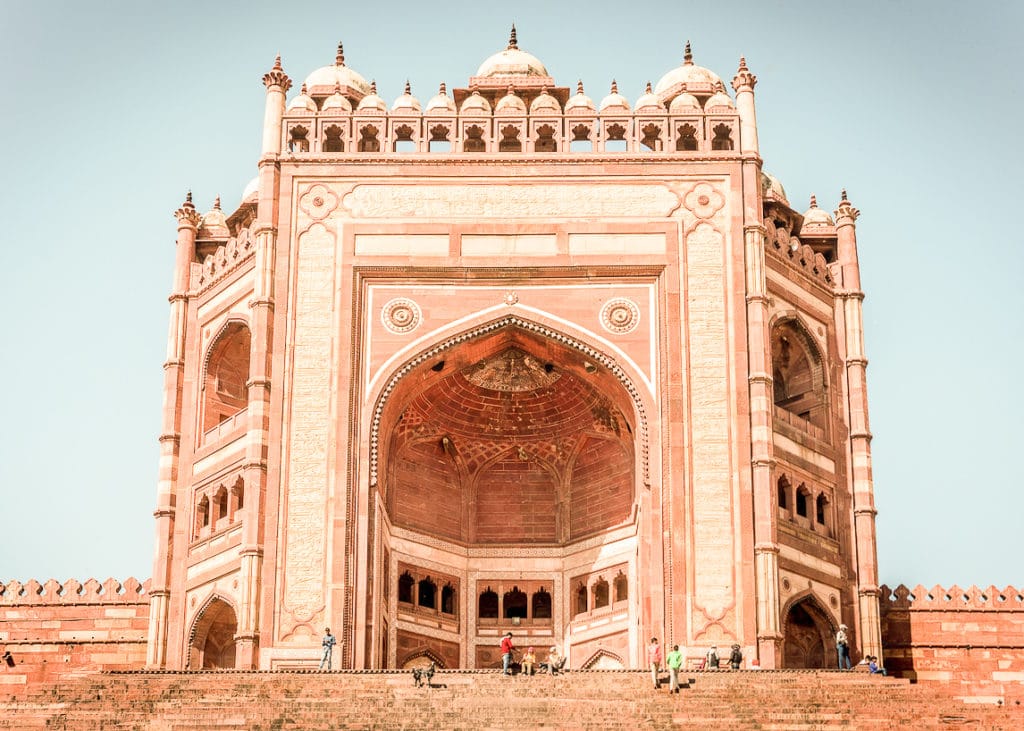 DAY 6 Jaipur/Agra:
Living early morning and stop on the way to session of photography at Fathephur Sikri. Arrive in agra to shooting at sunset at river side of Taj Mahal.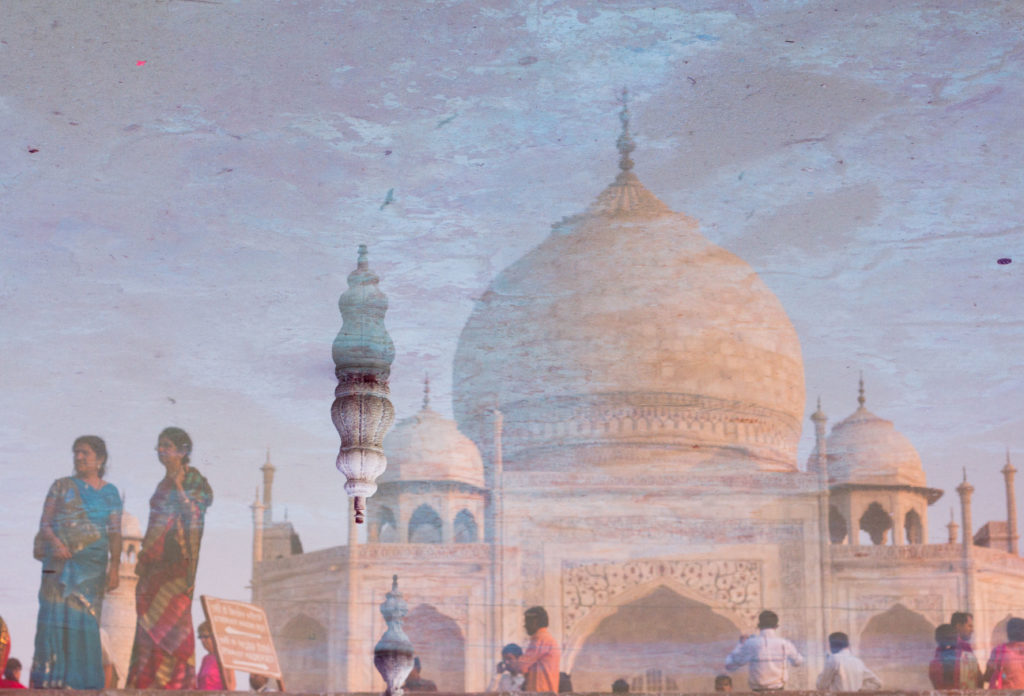 DAY 7 Agra/Varanasi:
Visit Taj Mahal in morning and other attractions in town in the afternoon. Then night train to Varanasi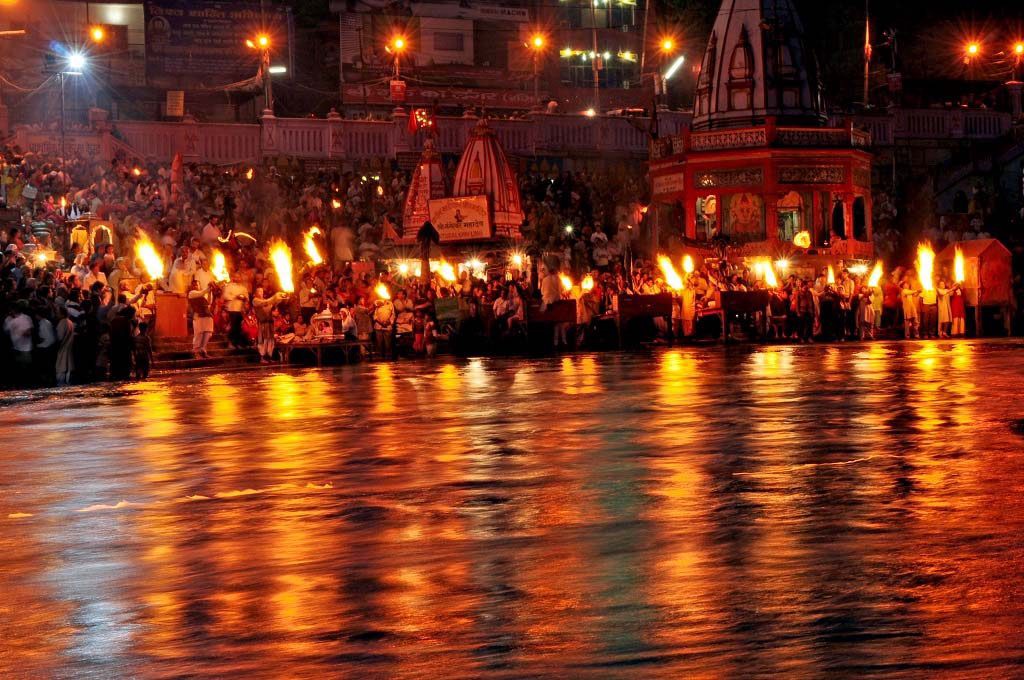 DAY 8 Varanasi:
Early morning arrive at Varanasi . Rest at hotel and a photo walk along the river. Shooting around the gaths of the Ganga river until the sunset prayer.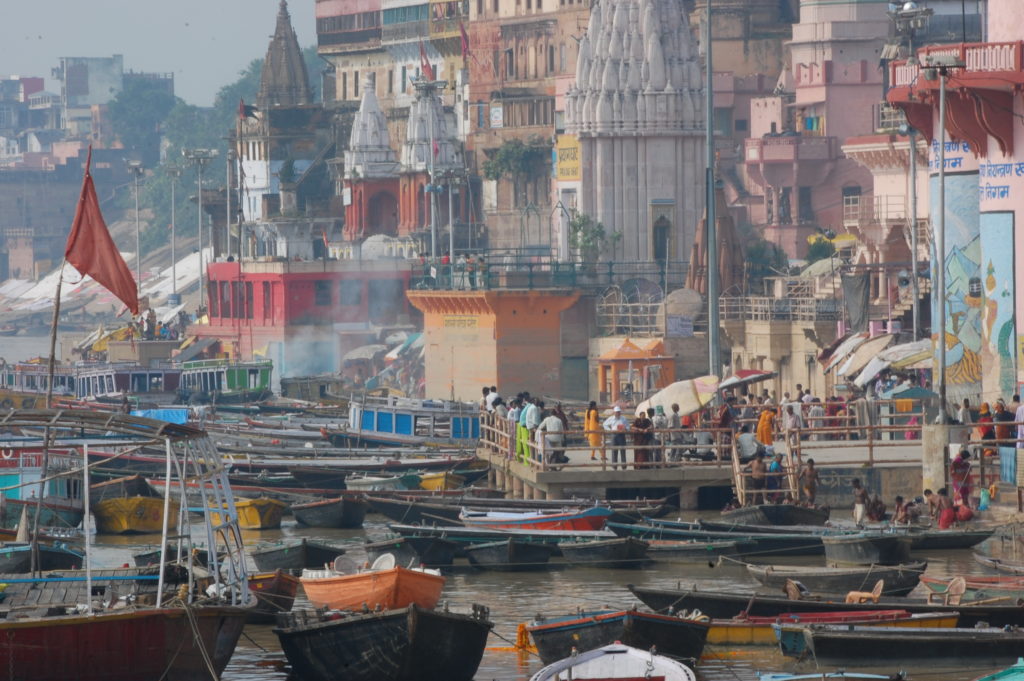 DAY 9 Varanasi:
Early morning arrive at river we take a boat the explore the other side of the Ganga. Visit at the market and the back to the hotel.
---
Departure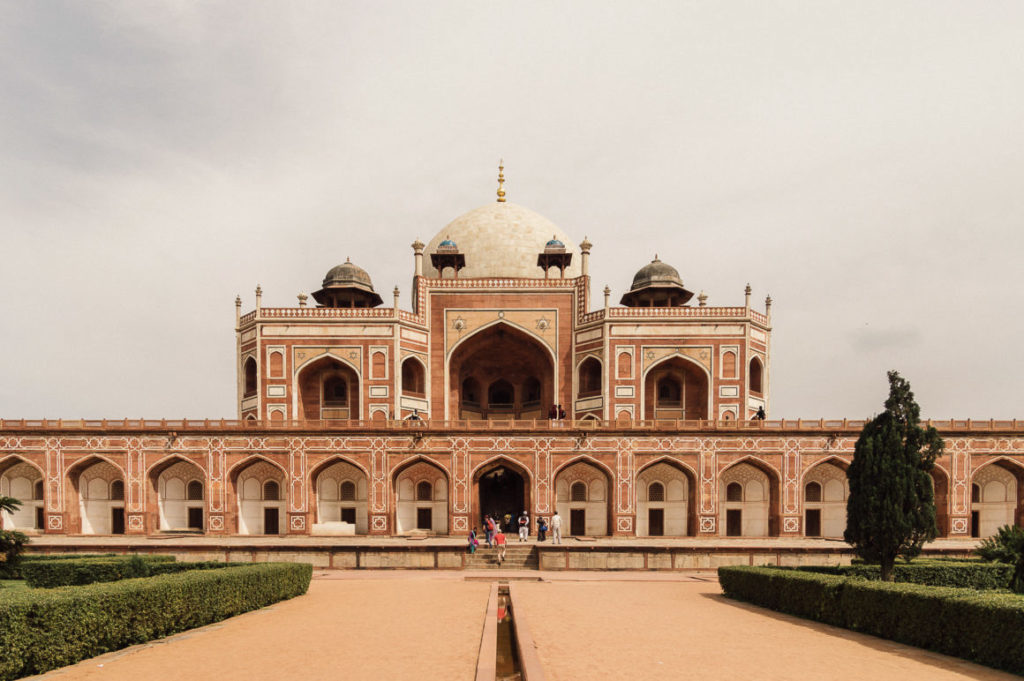 Day 10 Departure:
Leaving from Varanasi. Yes, unfortunately this is our last day . We'll have our morning session near the hotel, though. Then breakfast, and after that we pack our bags and leave.
---
---
---
What Expect in my Photography Tour in India
My Photography Workshops are small, usually with a maximum of 4 people. Therefore, I will spend time with you individually and mix up the groups regularly, so everyone gets a fair share of my time.
We will explore a visual approach and techniques including layering, good use of the environment around you, along with introducing compositional elements that will add depth and detail to your images
My workshops are immersive, not only we visit amazing locations, some off the beaten track, we will getting close to people and places. I'd like to letting you take shoot photographs you have dreamt of
Every day we will develop your skills, processing and editing. In this way you will improve all aspects enabling you to create strong body of work
When we traveling togheter I help you to get close to the action, after that you will overcome fears about approaching strangers. During the workshop I offer you candid and constructive feedback on a regular basis
You'll come away with a great understanding of photography and the elements that make up a great photograph. Is important to come back with something important for you.
---
Photography tour Rajasthan include:
– All journeys by private air-con vehicle with driver speaking in English, petrol, taxes, tolls and parking lots .
-Transfer from the airport to the hotel upon arrival and departure from the hotel at the airport.
– Hotel with breakfast and taxes.
– Accommodation in a double room at the hotel.
– Professional guide and photographer.
Photography tour Rajasthan does not include
-Lunch and Dinner.
– Entrance fees to Monuments.
– Single room supplement.
– Travel insurance (mandatory).
– International flight.
Individual Fee
— Starting for a minimum participants of 4: 2500 Euro.
— Early booking discount.
Payment
-30% down payment upon accession.
-Balance 15 days before departure.
---
Some tips and recommendation for camera gear, clothing and eco-friendly product.
EQUIPMENT & CLOTHING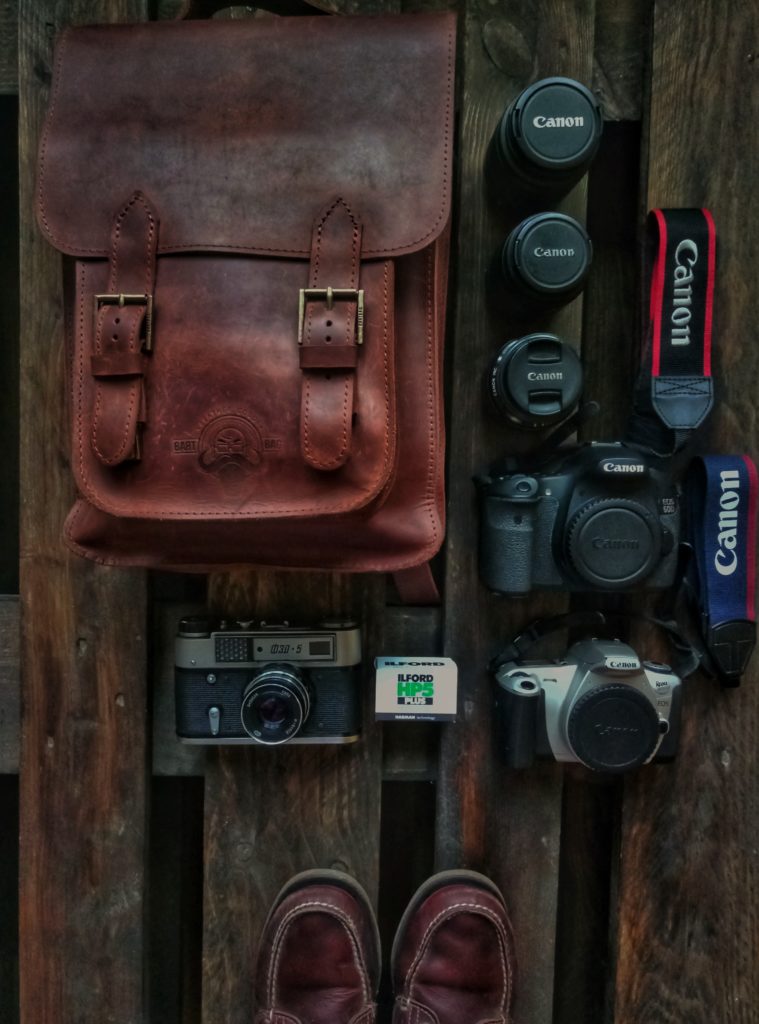 A camera with remote or timed release
Lenses from WA to Tele
A sturdy tripod
A set of filters (Polariser, Grad NDs, NDs)
A laptop for our post-processing sessions.
An external HDD for image backup
Smartphone for Maps and APP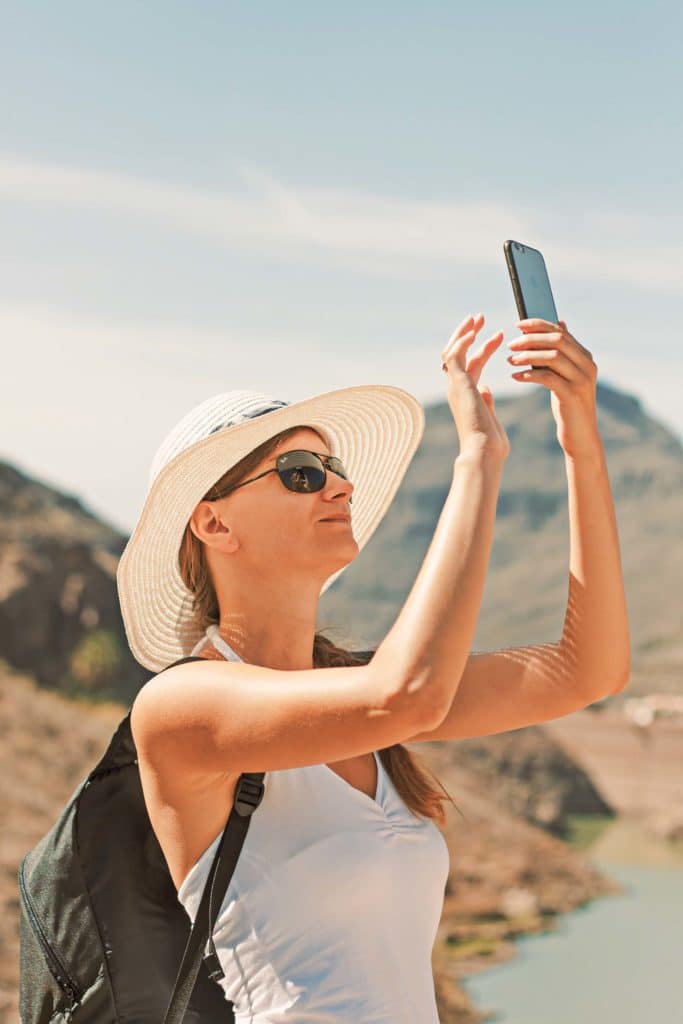 Rainproof jacket
Tech clothing, organised in layers​​
Rain pants
Hat
Reusable straw & cleaner
Collapsible cups
Reusable Utensils
Sewing Kit
Reusable bags
Microfiber towel
Natural Insect Repellant
Solar battery pack
---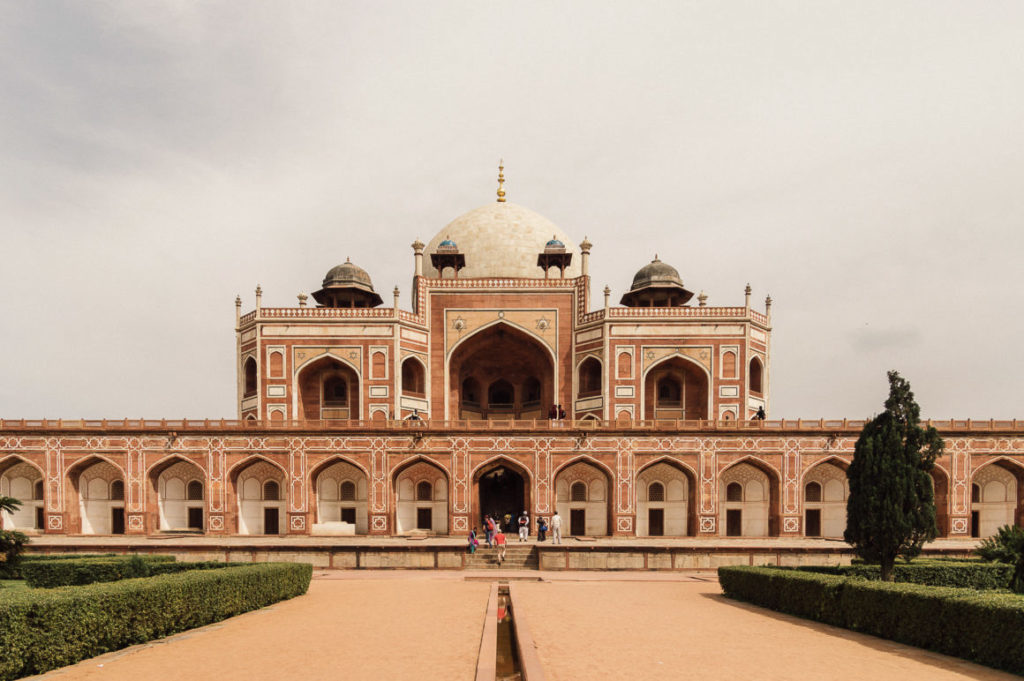 ---
---
More About Me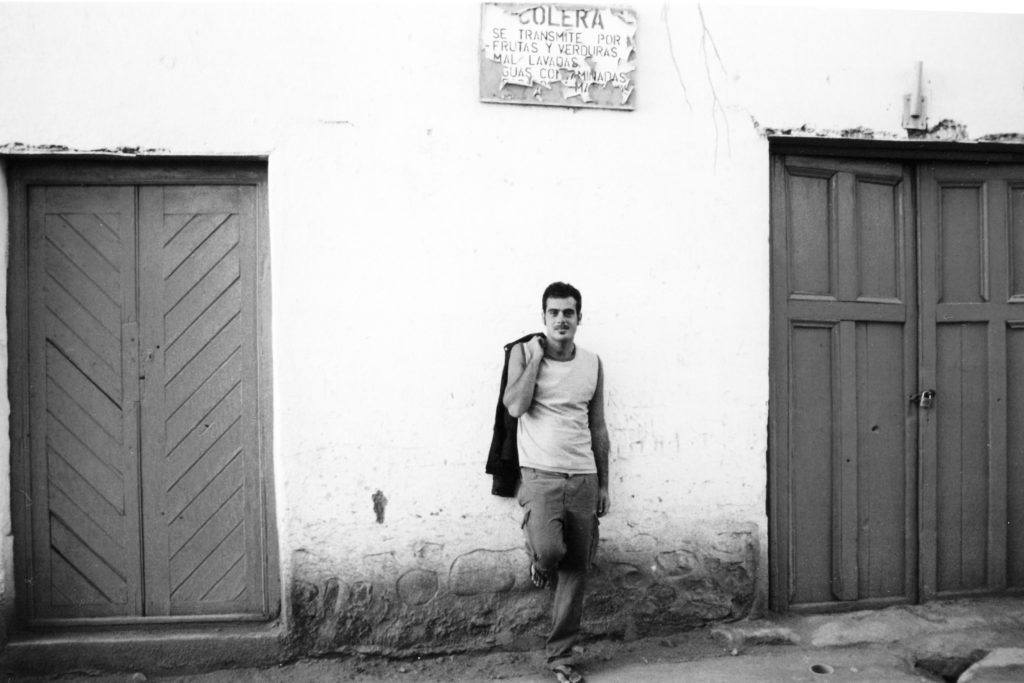 Since 2013 Raffaele has been organizing photography workshops in Europe and Asia in small groups. Those small workshops offer a personal approach and relationship adapted to each individual. So, it allows a global experience, 24 hours a day, from early morning shooting to the end of the day review. Therefore, the workshop not only focus on the technical aspects of photography, but also on local uses, integrating cultural approach and behaviors. Through the photographer's gaze, it aims to offer a new perspective of traveling. Raffaele Ferrari speaks and teach in various languages (Spanish, Italian, English).
---
ETHICAL CODE
All our trips are born with the idea of ​​a photographic work in a responsible, ethical and respectful way. Before each trip, the participants will be instructed in the ethical code aimed at not being in unpleasant situations. It is recommended to read the travel assistance section regarding the seriousness of the sanctions in India for drug use etc.
Documents for Photography tour Rajasthan
Participants must apply for an Indian tourist visa embassy or consulate (contact us for more information and help) via online (Price approx. € 65). Passport with a minimum validity of six months and at least two blank pages.
VACCINES:
Prophylaxis or vaccination for India is not mandatory. However, it is recommended to contact the external health of the autonomous community of each participant.
ITINERARY CHANGES
The itineraries for photography workshop camel fair can be modified for logistical needs and / or adverse weather conditions. When there are some particular occasions, the order of visits and hotel services may be subject to some variation. Anyway guaranteeing in any case the complete performance of the program, except for reasons of force majeure.
---
What eat in my Photo Tour in Rajasthan
Photographing the Rajasthan and Varanasi without eating Local food is a grave sin. In fact it would be an incomplete photography tour. Indeed during this day we will taste amazing ethnic food recipes. So any photographers will be delighted to explore the gastronomic delights in this exotic state. It is home to dominant flavors as the climate here is arid which allows for the production of famous Indian spices used in the various iconic dishes made here.Thus the culinary style of the region to a great extent shaped up according to the bellicose lifestyle of the natives. Unavailability of a variety of fresh vegetables, fruits and other ingredients and scarcity of water due to the arid nature of the region has profound effect on the cooking style of the locals.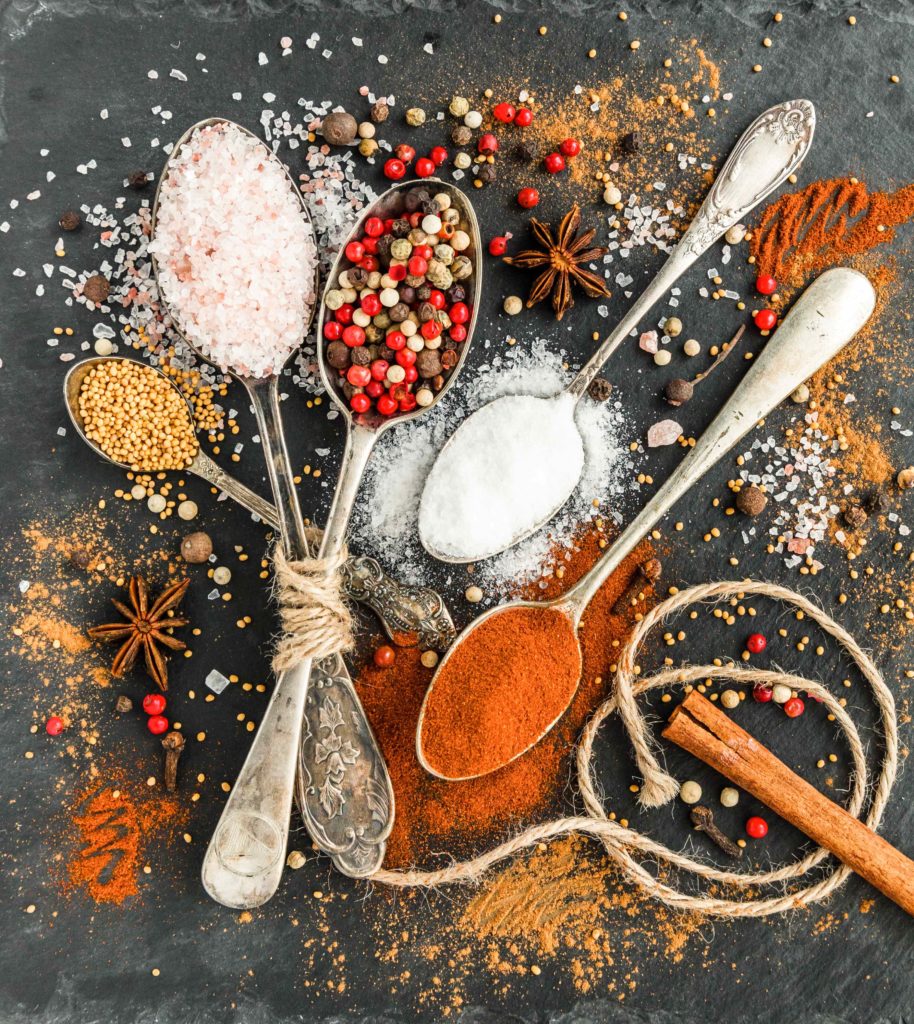 ---
The best of my Photography tour in Rajasthan
The second city of Rajasthan formed by princely palaces, forts and temples. The city is known as the "City of the Sun" for its bright and sunny weather throughout the year. It was founded by Rao Jodha, a chief of the Rathore clan, in 1459. Our photographic tour will focus on the small streets in the oldest part characterized by the blue color of the house and its life. Visited different enclaves such as the city market and its clock tower. Then we head to the fortress of Mehrangarh and Jaswant Thada.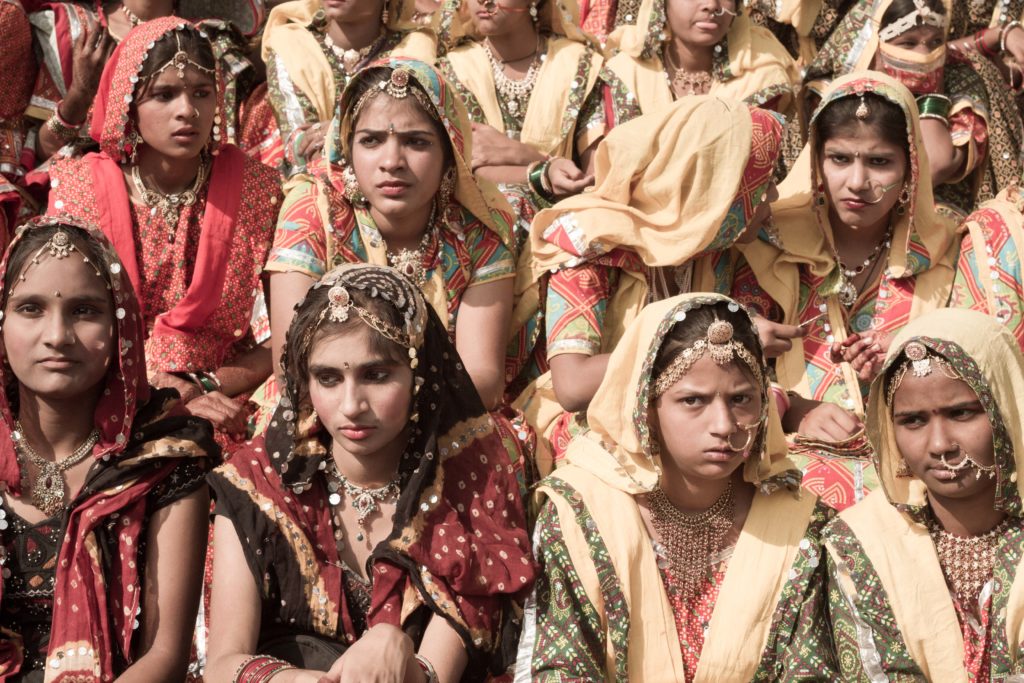 Pushkar is one of the oldest pilgrimage sites of the Hindus, famous for having the only temple dedicated to Lord Brahma. We will visit the famous Brahma You Temple where you can take a sacred bath in Pushkar Lake to eliminate all your sins, such as scripts in Hindu mythology. Also the village is famous for the Camel Fair, the Pushkar Mela , maybe the most famous rajasthan festival where thousand of people coming to participated.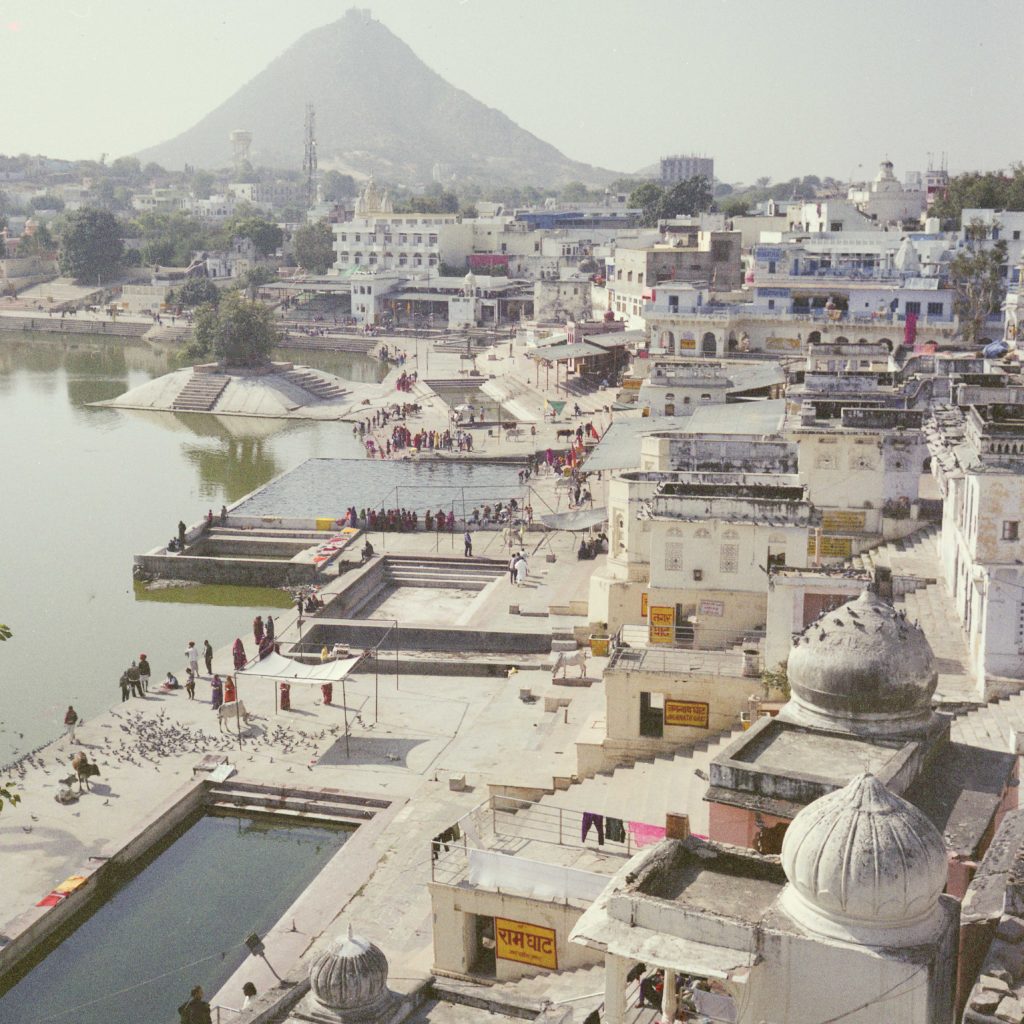 The Pink City, where once we arrive we will make a first contact in this chaotic city. Above all, we will focus on the city's central bazaars, famous throughout India for stones and handicrafts. Visit the palace of Amber and Jal Mahal (palace located in the center of a lake) and the interesting astronomical observatory.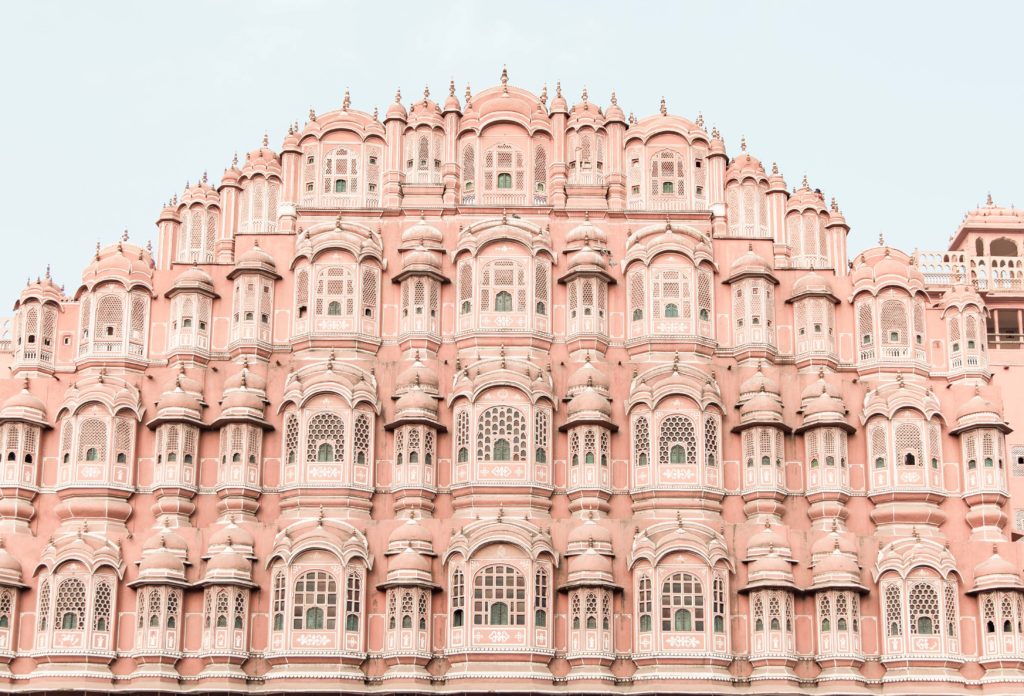 We will visit the Taj Mahal at dawn. Then we will go to the Red Fort, which offers an impressive view of the Taj Mahal from the other side of the river as well as the laundries on the Yumana River. Here we will focus on more interesting photos and with another perspective.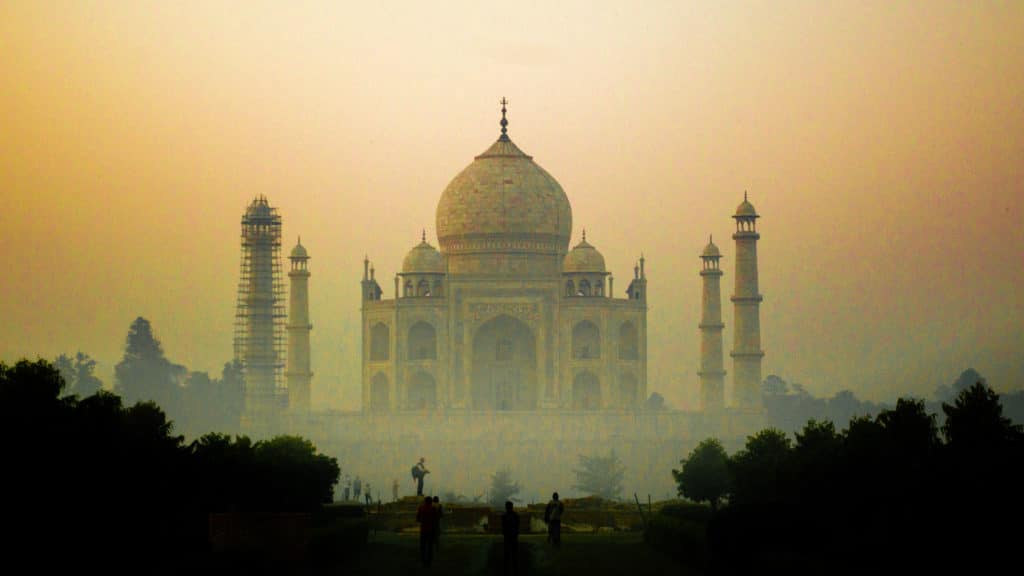 The Photography Tour Rajasthan can be extended to Varanasi. In fact,the city is located on the west bank of the river Ganges between the tributaries, the Varuna and the Asi. Hence its name. Along the river countless temples rise where devotees and pilgrims plunge into the waters in their daily ablutions while a few meters away the litanies that accompany the corpses to be cremated. Walk through the ghat where cremations are made, There we will take a boat to see the "puja" or offering made at sunset from the river.
OTHER TOUR AVAILABLE
---
For more info Photography tour Rajasthan