Rajasthan is a land of colours and brightness, royalty and hospitality, plenty of celebrations and feasts, music and dance. In some way can be the essence of India. And the experience of photograph in Rajasthan can be something very amazing and unique, especially during the fairs and festivals, because they have a lot to offer for your eyes. Therefore, I write for you some of the festivals to photograph in Rajasthan, hoping you will photograph at least once in your lifetime. Like other festival in India or in Southeast Asia , be prepare to participated. Also don't forget to get all your gear ready because there you don't find it. Also you will need some experienced to move around and some specific technique to capture good pictures.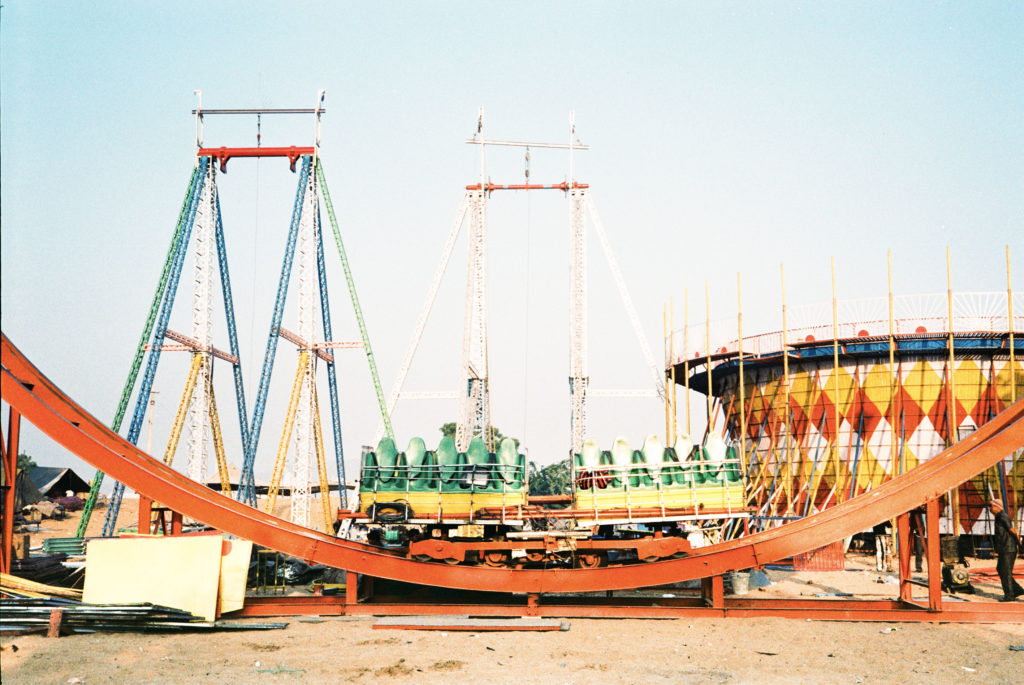 Camel Fair Pushkar
The mother of all desert festivals to photographing in Rajasthan, Pushkar Fair is a spectacular week camel and livestock fair, held in the small town of Pushkar, sacred places for hindu. Usually this great event happen in October / November, and also coincides with the religious celebration of Kartik Ekadashi, when the Pushkar lake was supposed to be created by Lord Brahma. In the beginning was primarily a livestock fair for the buying and selling of camels. Today the Pushkar fair attracts hordes of tourists making it a true cultural bonanza of art, music, dance, puppet shows, gypsy dance and carousel. Each year at the end of the week there are races and competition of camels and horses. The entire festive and spiritual atmosphere completely lights up the desert in these five days. Get your equipment ready!
Each year I organize a Workshop to the Camel Fair Festival.
Location: Pushkar Fair Ground, Pushkar, Ajmer, Rajasthan.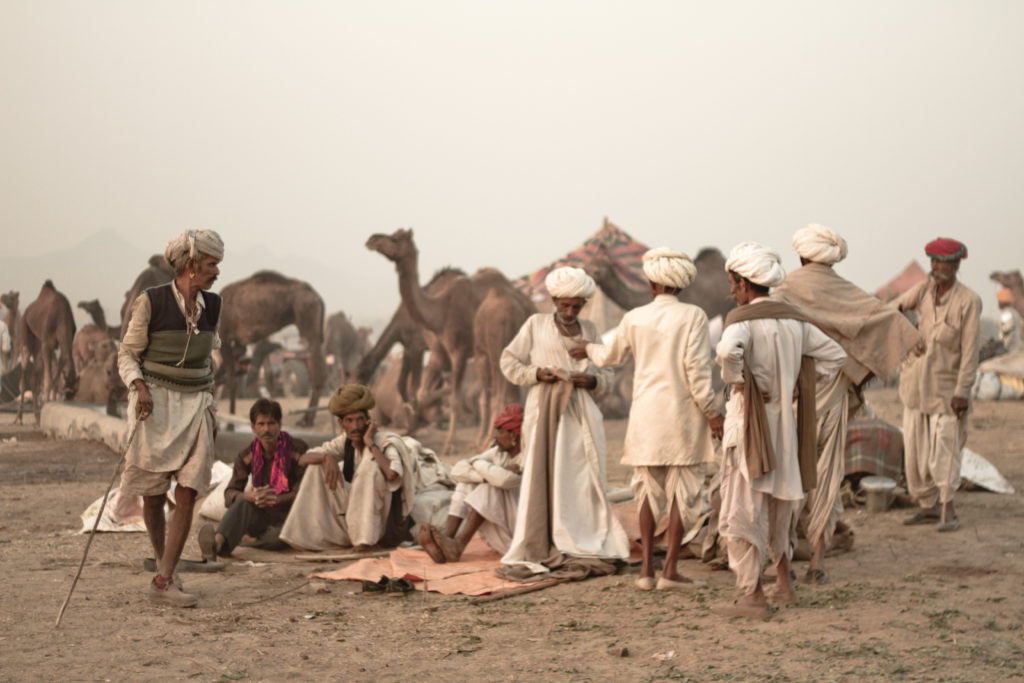 Photograph In Rajasthan at Desert Fair Jaisalmer
In the month of February, the Rajasthan Tourism Development Corporation organize a three-day event . Usually, it is an absolute bonanza that celebrates the delights of the desert. In fact, the atmosphere is alive with song and dance, with excellent artists dressed in bright colours and traditional finery, depicting the tragedies and accomplishments of the desert. It's a showcase of desert rituals and life, camel races, gymnastic stunts, several competitions like the longest moustache, turban tying. This festival is on the remote part of the region , but can be a really nice adventure and shooting experience.

Location: Sam Dunes , just 42 kilometres from Jaisalmer.
Teej Fair, Jaipur
Is one of west India's biggest festivals. The Teej fair in Jaipur commemorates two things : a woman's love for her husband and the advent of the monsoon season. Therefore the festival is marked by colourful celebrations where the womenfolk observe fasting and apply mehndi designs on their hands, enjoy long swing rides, song and dance with other women. Also is typical tell stories and deck up in festive attire to celebrate the union of Lord Shiva and Goddess Parvati. For photographers can be walking and shooting around the markets and bazaars of Jaipur where are attractive clothes, jewellery and sweets like Ghewar and Malpua. At last , the procession of a decorated idol of Goddess Parvati is carried through Jaipur. Here thousands of devotees and tourists throng to see the procession and the antique palanquins, chariots, bands, folk music and dance and soak in the cultural revelry.
Location: Chaugan Stadium, Jaipur, Rajasthan
Nagaur Fair
Nagaur Festival is the second largest fair in the country. It is essentially a cattle fair that attracts more than two lakh animal owners to bring their horses, cows, bullocks, oxen, camels etc. to be a part of a large trade show. A lot of animal races and cockfights in the day, followed by some dance and music in the nights attracts tourists and animal owners alike. Organised by the Department of Animal Husbandry, it brings out the true Rajput flavour of Rajasthan. Is out of the tourist itinerary but can be a really good opportunity for the photographer who really want to shoot something different.
Location: Nagaur, Between Jodhpur and Bikaner.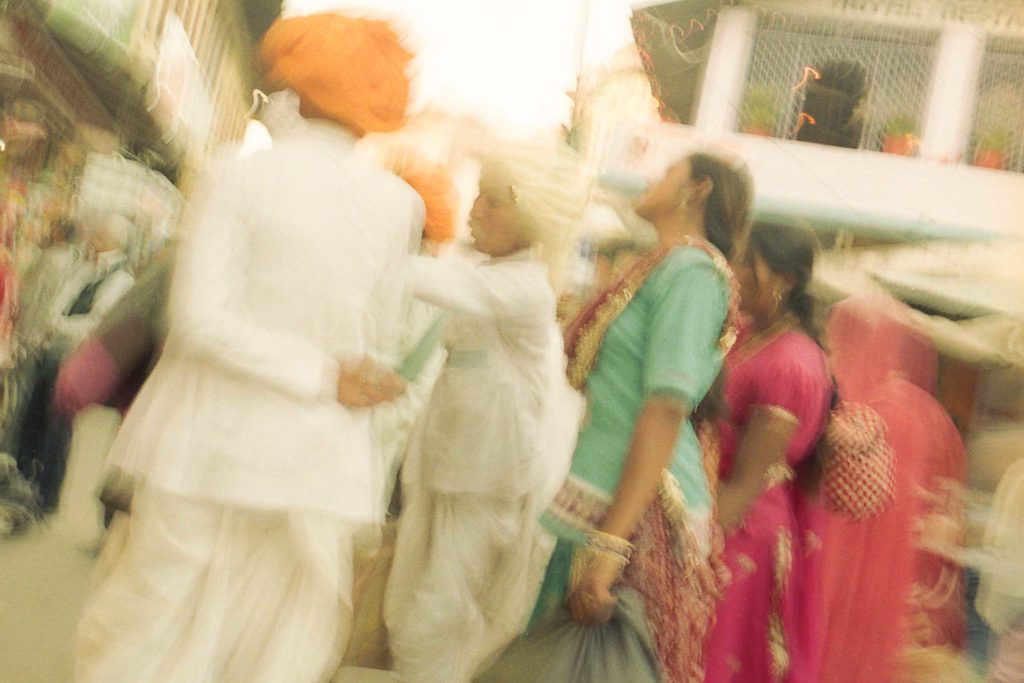 Camel Festival Bikaner
Organised in the honour of the ship of the desert. Just like the other celebrations of Rajasthan, this festival is located in Bikaner and kicks off with great pomp and show. Is celebrated every year in the monthJanuary, and usually during two-day long. Is a wonderful affair with a colourful parade of the decked up camels against the backdrop of the magnificent Junagadh Fort. Can be really entertaining, in fact includes camel race, camel games and other cultural performances. Though celebrated to glorify the camels of Rajasthan, this festival also includes the traditional Rajasthani folk performances with amazing dance show. The festival concludes with an awe-inspiring display of fireworks, illuminating the majestic skies of Bikaner.
Location: Karni Singh Stadium, Bikaner.
Photograph In Rajasthan in Summer and winter Festival, Mt Abu
Another fair to photograph in Rajasthan is the unique summer and winter festival in Mt Abu. Every year there is a celebration to showcase the warmth and culture of the people belonging to the only hill station in Rajasthan, both these festivals are held over a period of three days, in May and December respectively. They are marked by processions all over town, followed by a range of competitions, folk dance and music and dazzling fireworks to celebrate the spirit of the town. A unique combination of divine hospitality and exotic location attracts a large number of tourists during the festival days.
Dates: Summer Festival – 17th to 18th May 2019.Winter Festival – 29th to 31st December 2019
Location: Nakki lake and Pologround, Mt.Abu.
Those are some festivals to photograph in Rajasthan, don 't lost the opportunity once in lifetime you have to partecipate!!! For have more information about how prepare and shooting during this festival just check my other post about photographing in camel fair.
Respect the local when photograph In Rajasthan
When you are shooting and traveling in India remember to respect their culture, religion and law. The locals are really friendly but they are really strictly about certain issues, like drugs and religion. So when you photography in Rajasthan stay away from problem and take information about it. Usually the most strictly places are the temple and the sacred site, where there is a dress code. For having more information on responsible travel photography check my other post.