Drones in Italy to have an unique perspectives and capabilities for capturing stunning aerial images and videos.
Rules and Fly zone for Drones in Italy
The last update about regulations regarding the operation of drones in Italy were governed by the Italian Civil Aviation Authority (ENAC)was in January 2022. However, regulations can change, and it's crucial to check for the most up-to-date information.As a general guideline, operators of drones in Italy were required to adhere to the following regulations:
Any Drone operators must register all drones in Italy.
Direct visual contact with the drone is required, and the operating distance should not exceed 500 meters.
You can fly drone less than 249gr without license.
Avoid flying too close to residential areas or populated areas.
Unless the owner/person consents, a safety distance of 500 meters from isolated buildings, people, vehicles, animals, and structures is required.
At no time is it permissible to fly a drone at night.
Do not fly near airports
It is forbidden to fly to events where there are large groups of people (demonstrations, concerts…)
Never exceed a height of 120 meters above the ground
Keep a distance of at least 50 meters from people and things
Always check the weather
Do not fly in protected areas
Beware of the wind, especially if you have a particularly light drone
Read the instructions for your drone carefully
You don't fly near other drones
Insure your drone
Fly zone and Maps to pilot Drones in Italy
When flying a drones in Italy, be sure to follow all local regulations and respect the privacy and safety of the residents and visitors. Therefore, check the flight zones in advance and check where to fly. So to do that visit the site D-FLIGHT. On this site you can also register as a drone operator and consult the flight and weather maps in real time. Personally before every time I visit this page to prepare my flights well. If you too are willing to fly with a Drone in Tiscana, consult the website for all the details.
---
---
Where Flight with Drones in Italy
Italy offers a diverse and beautiful landscape, providing numerous scenic locations for drone flights. However, when flying a drone in Italy, it's essential to consider and adhere to the local regulations set by the Italian Civil Aviation Authority (ENAC). Here are some general suggestions for picturesque places to fly a drone in Italy
Tuscany
Explore the rolling hills in Val D'Orcia, vineyards, and historic towns of Tuscany like Florence or Siena. The landscapes, especially during sunrise or sunset, can be breathtaking. Anyway, For more information this is a link of my post about flight in Tuscany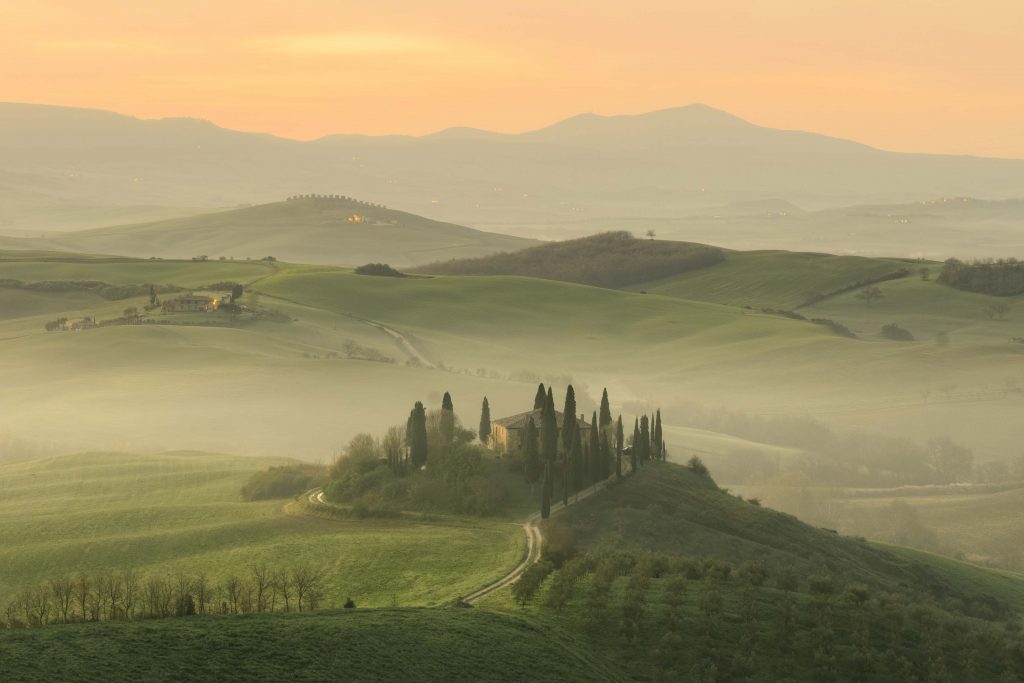 Amalfi Coast
Capture stunning views of the dramatic coastline, picturesque towns like Positano, and the turquoise waters of the Tyrrhenian Sea. Can you check my post about pilot drones in Amalfi Coast.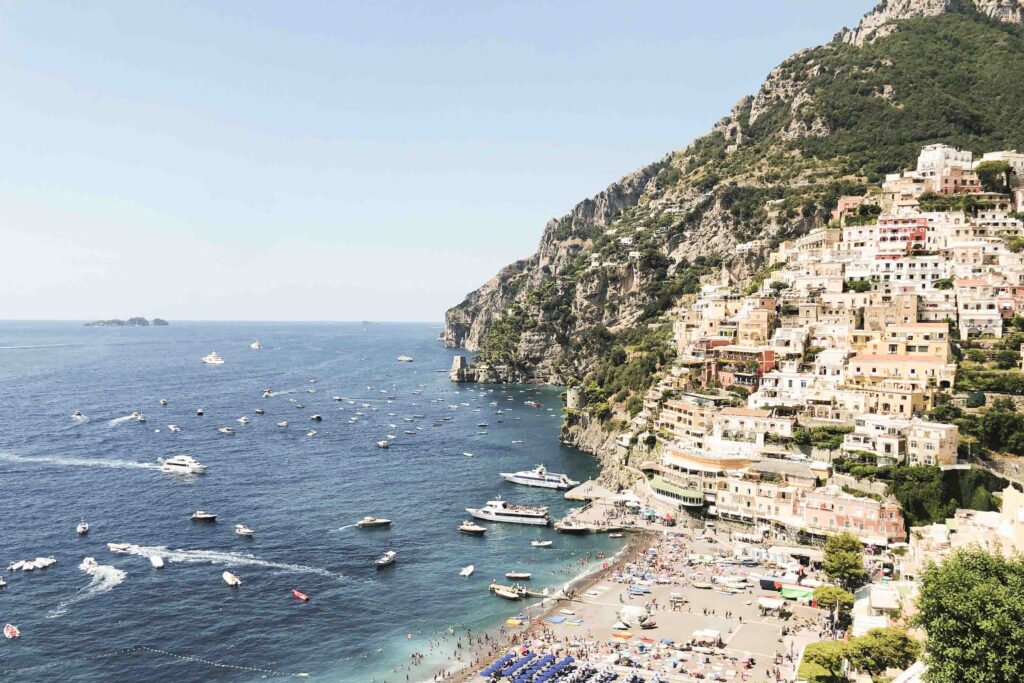 Sicily
Explore the diverse scenery of Sicily, including the active volcano Mount Etna, historic ruins, and beautiful coastlines. Indeed the island is one of the most beautiful and fascinating places in Italy, renowned for its stunning landscapes, rich culture, and delicious food. For photographers, Sicily offers endless opportunities to capture its unique character and beauty. Here's a guide to photographing the island.
Cinque Terre
Few tiny villages in twelve kilometers of coastline. How take amazing images in this stretches itself along the west coast of northern Italy, approximately halfway between Genoa and Pisa. This collection of five colorful fishing villages on the Italian Riviera provides a unique and picturesque setting for drone photography.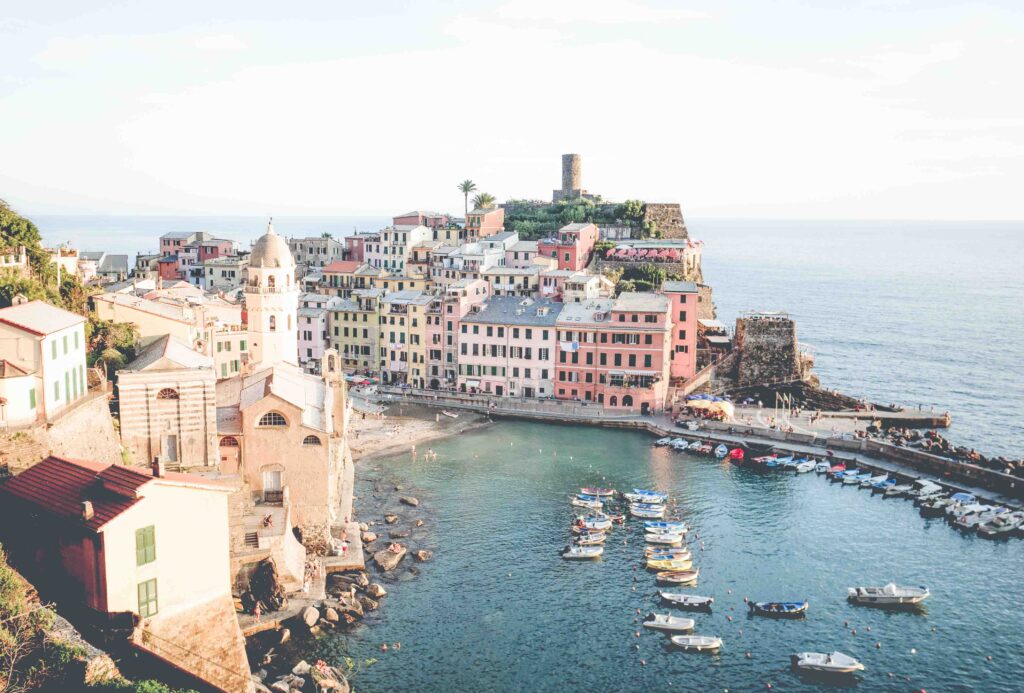 Lake Como
Pilot Drones in Italy exploring the north area near Milan. Therefore fly over the serene waters of Lake Como and capture shots of charming towns, villas, and the surrounding mountains.
---
---
Venice
While there are restrictions in place, you may be able to capture unique perspectives of Venice's canals, historic architecture, and landmarks. Move just outside the San Marco and in the other island and you will have some of the most amazing panoramic view of the country.
---
When Best time to flight drones in Italy
The best time to pilot drones in Italy largely depends on your preferences and the type of scenery you want to capture. However, there are some general considerations:
Weather Conditions: Choose a time when the weather is stable and the skies are clear. This often means avoiding periods of heavy rain, strong winds, or storms. The spring and summer months, typically from April to September, are characterized by more stable and pleasant weather in many parts of Italy.
Golden Hour: The golden hour, which occurs during the first hour after sunrise and the last hour before sunset, provides soft, warm light that enhances the beauty of landscapes. These times can result in stunning aerial footage and photography.
Avoid Crowds: To ensure safety and compliance with regulations, try to fly your drone when there are fewer people around. Early mornings and weekdays may be less crowded in popular tourist destinations.
Consider Seasonal Changes: Depending on the region, different seasons can offer unique perspectives. For example, autumn in Tuscany brings golden landscapes, while winter in the Dolomites may provide snowy, picturesque scenes.
Check Local Events: Be aware of any local events, festivals, or activities that might affect the areas where you plan to fly. Certain events could lead to increased crowds or restrictions.
Respect Local Customs: In some areas, there may be specific times or days when drone flights are discouraged due to local customs or practices. Always be respectful of the communities you are flying over.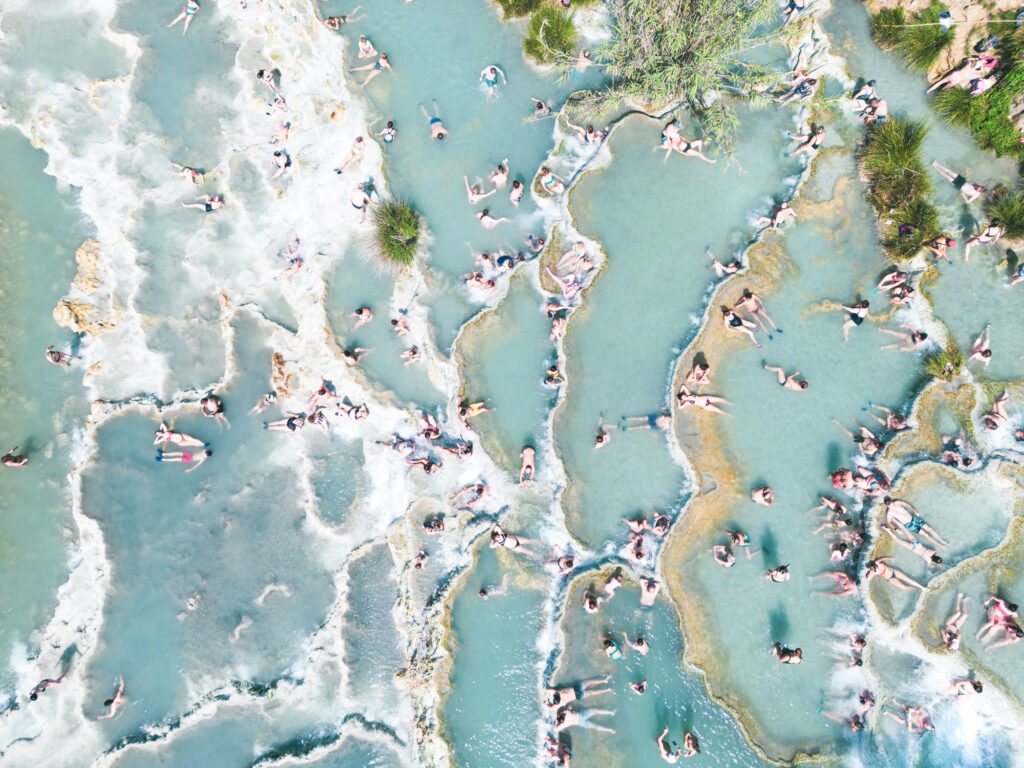 Other useful information when flight Drones in Italy
If you want to make the most of your journey in the region and then try to prepare your journey in the best way possible. Here some additional information can maybe be helpful to you.
Language
During the last few years the use of the English language has become more and more widespread. Also thanks to tourism in Florence, you will find shops and restaurateurs who speak at least basic English. The hotel staff generally speak fluent English. However, don't expect to be understood everywhere.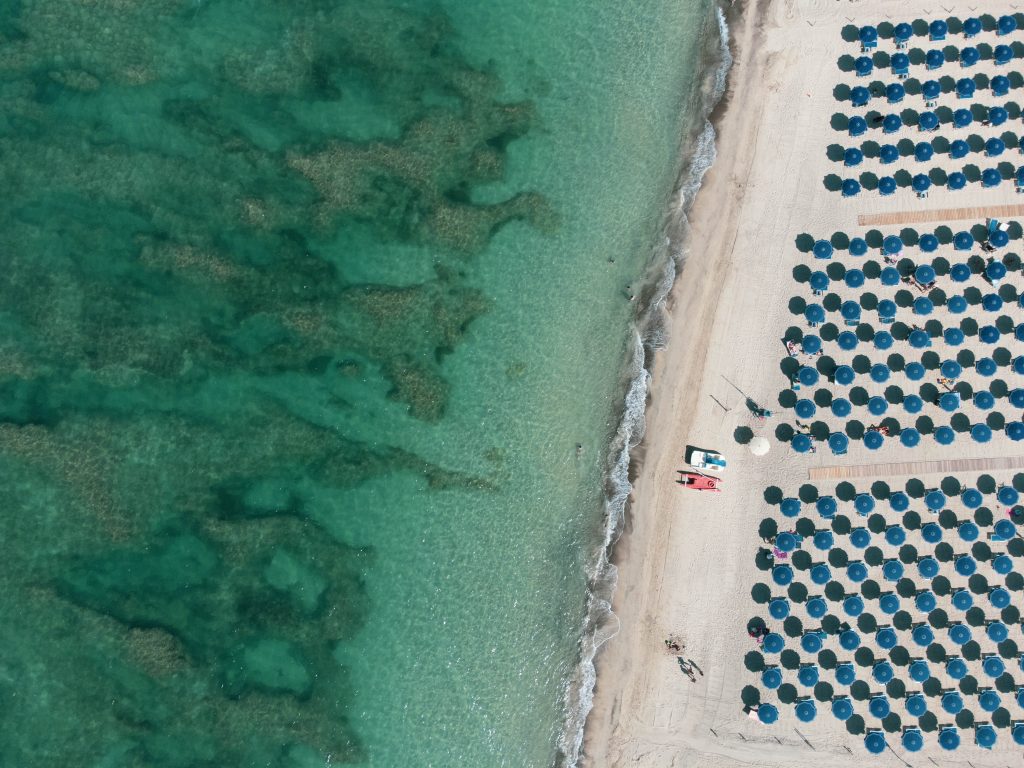 Money / currency
The currency in Italy is the Euro (€). Large shops, restaurants, and hotels will accept credit and debit cards, but in general they prefer cash.
Wi-Fi / Internet coverage
Cell phone coverage is good practically everywhere in Tuscany, but still slow in some areas. In Florence there are no problems and the service is fast enough. However in the countryside like hills around the city, the network leaves something to be desired. The costs of SIM card are affordable and you can find them in many shops.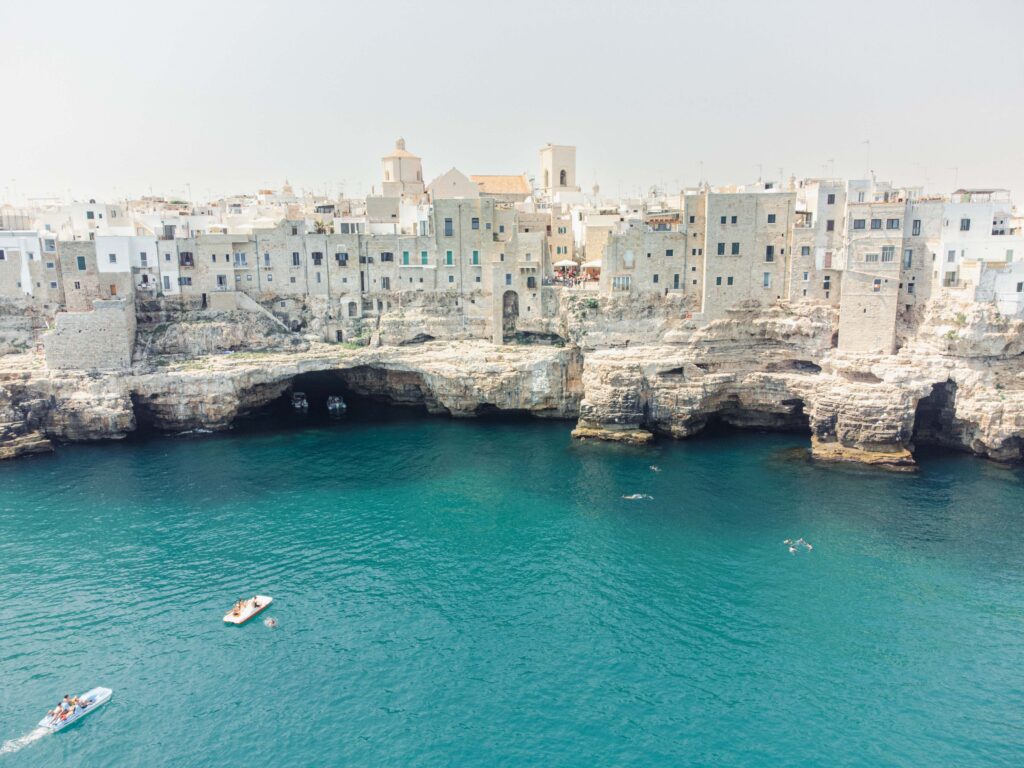 Be Responsible when fly Drones in Italy
So when you going to photograph with drones in Italy respect the environment and stay away from problems. Usually the most strictly places are the church and the religious site. For having more information on responsible travel photography check my other post.
Travel Insurance for Drones in Italy
Getting a really good insurance. Like any destination, traveling with proper travel insurance is a must. Take care of yourself in Italy.