Photograph Sicily, a region that is one of the most beautiful and fascinating places in Italy, renowned for its stunning landscapes, rich culture, and delicious food. For photographers, Sicily offers endless opportunities to capture its unique character and beauty. Here's a guide to photographing the island.
Capturing the Beauty of the island Sicily:
Explore the Landscapes
Sicily is a land of contrasts, with rugged mountains, rolling hills, and a beautiful coastline. Whether you're interested in landscape or seascape photography, there are plenty of stunning locations to explore. The countryside Is not famous like Tuscany but has some really amazing locations. Some of the best spots include the Aeolian Islands, the Valley of the Temples, and Mount Etna. It's also worth exploring the countryside, with its olive groves, vineyards, and abandoned farmhouses.
---
---
Photograph Sicily while Capture the Culture
Sicily has a rich cultural heritage that's reflected in its architecture, festivals, and traditions. The island's cities, such as Palermo, Catania, and Siracusa, offer endless opportunities to capture the unique blend of Arab, Greek, and Roman influences. Be sure to visit local markets, such as the Ballarò market in Palermo, and capture the vibrant colors and bustling activity.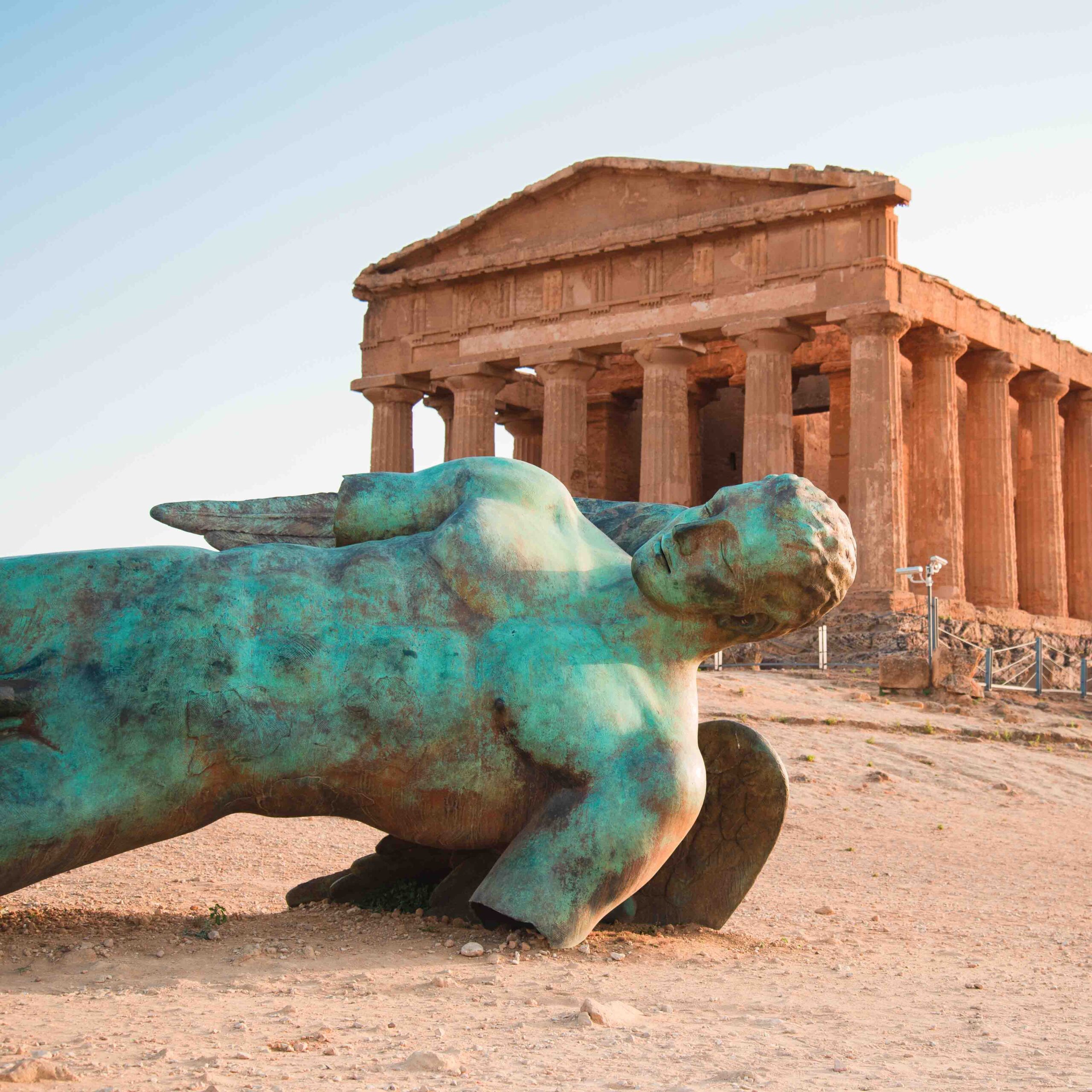 Sample the Food
Sicilian cuisine is one of the most delicious and varied in Italy, with a focus on fresh seafood, vegetables, and cheese. Be sure to capture the colorful markets, as well as the process of cooking and enjoying a traditional Sicilian meal. Some of the island's specialties include pasta alla Norma, arancini, and cannoli.
Plan Your Shots when Photograph Sicily
Sicily is a popular tourist destination, especially during the summer months. To avoid crowds and capture the best light, it's important to plan your shots in advance. Consider visiting popular locations during off-hours or early in the morning. Also, be aware of the changing light throughout the day, and plan your shots accordingly.
Itinerary to Photograph Sicily
Overall, photographing Sicily is an incredible opportunity to capture the island's unique beauty, culture, and food. Whether you're an experienced photographer or just starting out, Sicily offers endless opportunities to hone your skills and capture stunning images that will inspire your creativity.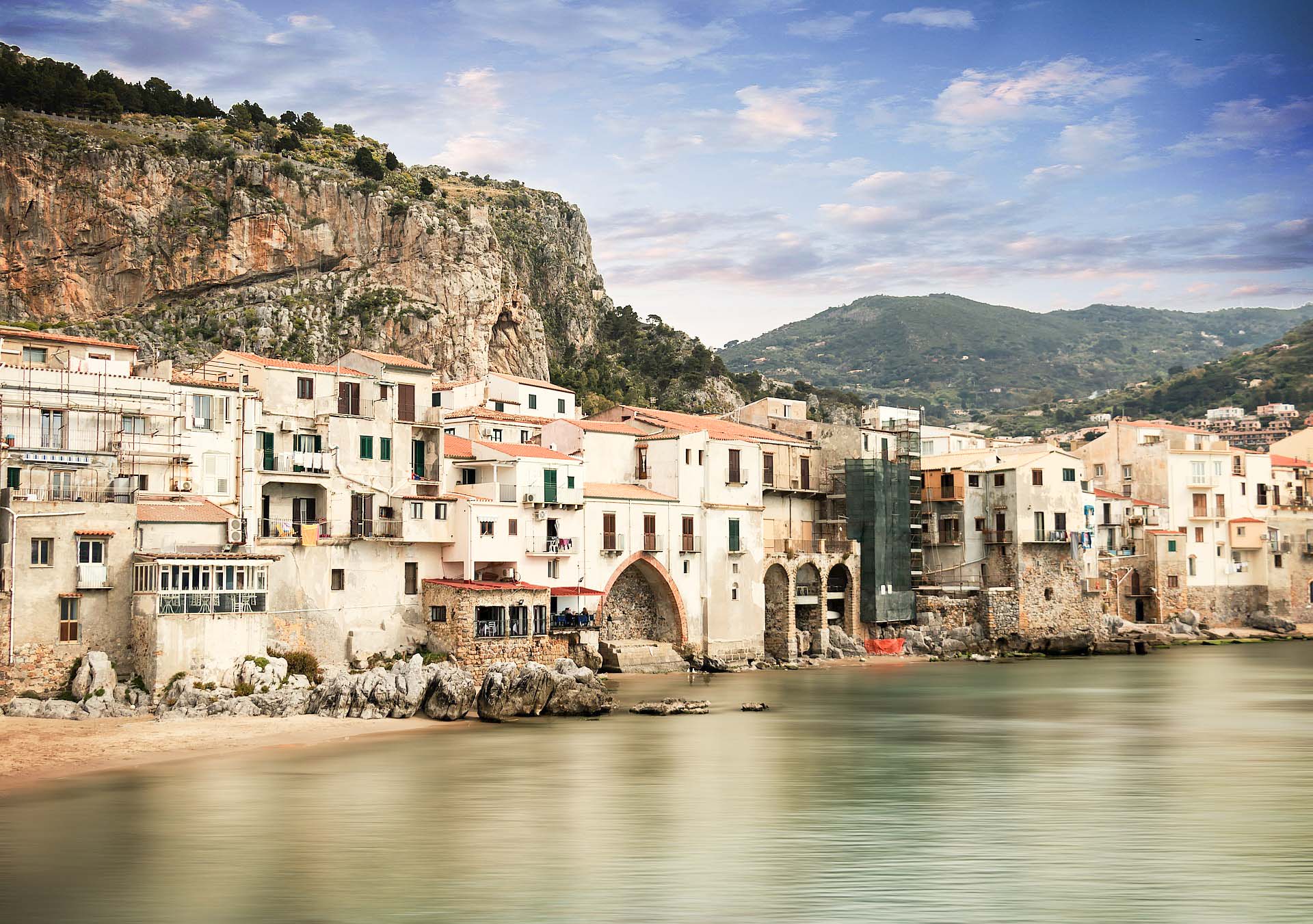 Example of Itinerary to Photograph Sicily
Sicily is a beautiful and diverse island, rich in history, culture, and natural beauty. Here is a one-week itinerary to photograph some of the most photogenic spots in Sicily:
Day 1: Arrival in Palermo Arrive in Palermo, the capital of Sicily, and spend the day exploring the city's many photogenic sights. Visit the Palermo Cathedral, the Quattro Canti, and the Piazza Pretoria. Don't forget to take photos of the colorful street markets and the historic architecture.
Day 2: Monreale and Cefalù Head to Monreale to visit the stunning Monreale Cathedral, famous for its intricate mosaics. Then, travel to Cefalù, a charming seaside town with a beautiful beach and a stunning Norman cathedral.
Day 3: Agrigento and the Valley of the Temples Drive to Agrigento to visit the famous Valley of the Temples, a UNESCO World Heritage Site featuring some of the best-preserved ancient Greek ruins in the world.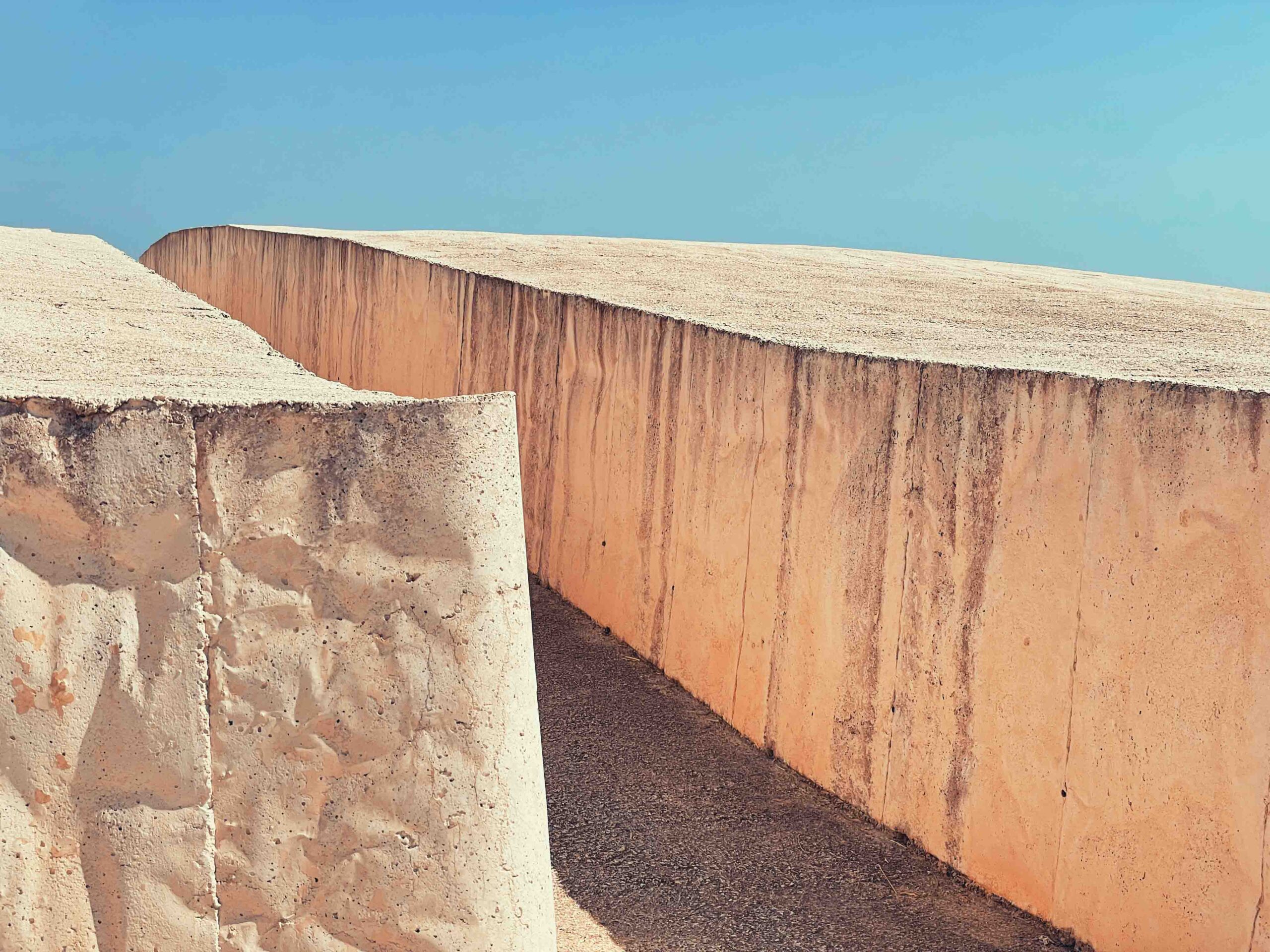 Day 4: Piazza Armerina and Mount Etna Visit Piazza Armerina to see the famous Villa Romana del Casale, a Roman villa featuring intricate mosaics. Then, travel to Mount Etna, the largest active volcano in Europe, for some stunning landscape photography.
Day 5: Taormina Spend the day in Taormina, a charming town perched on a hill overlooking the sea. Visit the ancient Greek theater and explore the town's many picturesque streets and alleys.
Day 6: Syracuse and Ortigia Island Head to Syracuse to visit the ancient Greek theater and explore the charming island of Ortigia. Don't miss the stunning Cathedral of Syracuse and the beautiful seaside promenade.
Day 7: Catania and departure End your trip in Catania, a bustling city famous for its baroque architecture and lively markets. Take a walking tour of the city and capture some stunning street photography before departing.
This one-week itinerary will allow you to see some of the most photogenic spots in Sicily and capture stunning photos of the island's natural beauty, architecture, and culture. To move around the best is renting a car because the train is not great.
Best season to photograph Sicily
The best season in Sicily for photographers depends on the type of photography you are interested in. Here are some guidelines based on the different types of photography:
Landscape Photography: The best season for landscape photography in Sicily is generally spring (April-May) and fall (September-November). During these seasons, the weather is mild and the light is softer, creating ideal conditions for capturing stunning landscapes. In the spring, the wildflowers are in bloom, and in the fall, the grape and olive harvests offer great photographic opportunities.
Cultural and Street Photography: The summer months (June-August) are ideal for cultural and street photography in Sicily, as this is when many festivals and events take place, providing a wealth of photographic opportunities. The streets are bustling with locals and tourists alike, and the bright colors of the island's architecture and markets are especially vibrant in the summer.
Food Photography: Sicily's cuisine is one of its greatest treasures, and the island's markets, farms, and kitchens offer plenty of opportunities for food photography. The best season for food photography in Sicily is the fall (September-November), when the grape and olive harvests are in full swing, and the island's traditional food festivals take place.
Overall, the best season for photography in Sicily depends on your interests and the type of photography you want to pursue. No matter when you go, though, you'll find plenty of inspiration on this beautiful and fascinating island.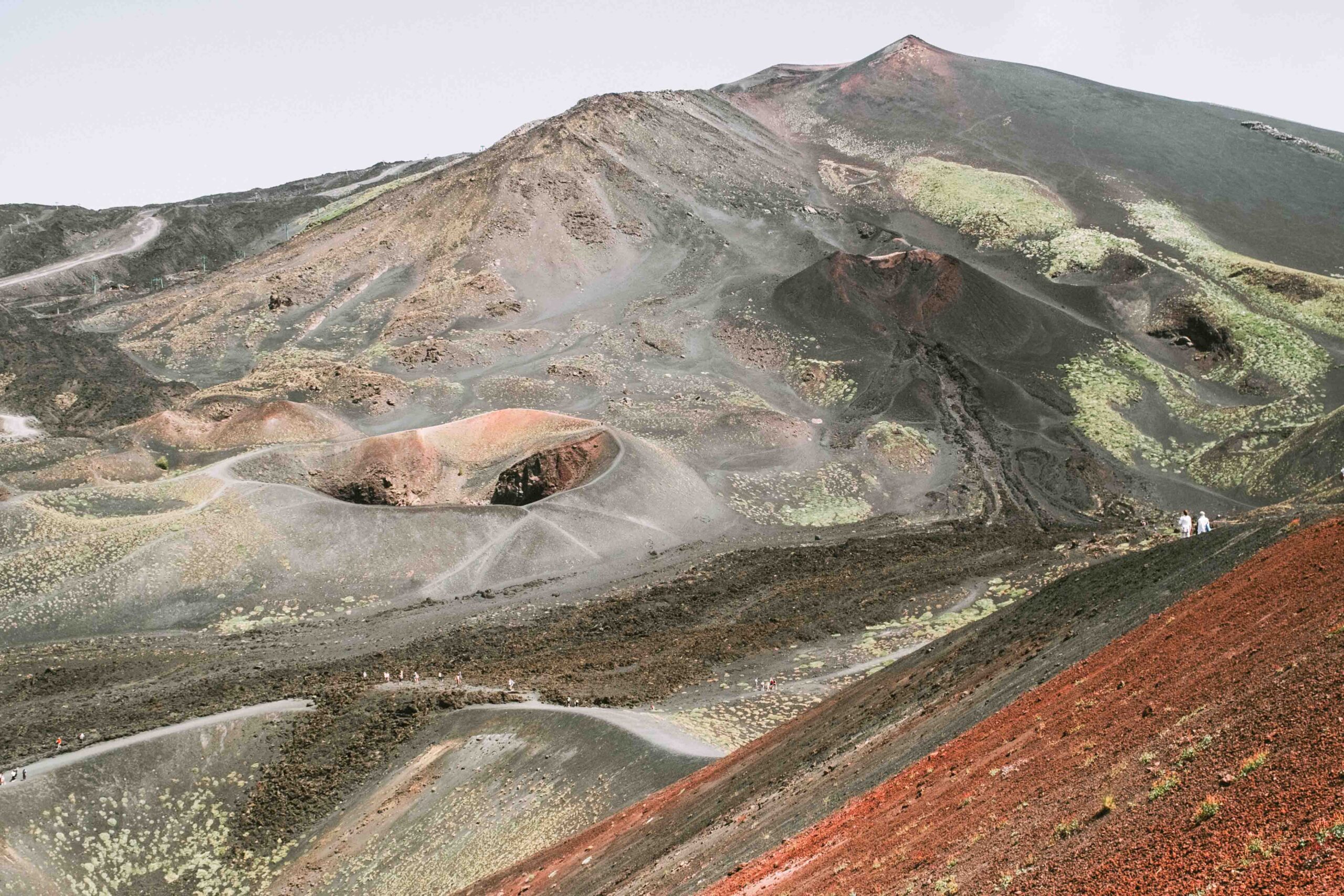 Equipment to Photograph Sicily
Use the Right Equipment when photograph Sicily. The region offers a wide range of photographic opportunities, from landscapes to street photography. Depending on your interests, you'll want to bring the appropriate equipment. A wide-angle lens is essential for landscape photography, while a telephoto lens can be useful for capturing details or portraits. A tripod is also helpful for stabilizing your shots and capturing long exposures.Here are some recommended pieces of equipment for photographers visiting Sicily:
Camera: A high-quality camera is essential for capturing the beauty of Sicily. Whether you prefer a DSLR, mirrorless camera, or a compact camera, make sure it has good image quality and low-light performance.
Lenses: Sicily's stunning landscapes and architecture offer many opportunities for wide-angle shots, so a wide-angle lens is recommended. A telephoto lens can also come in handy for capturing details and zooming in on distant subjects. If you're interested in food photography, a macro lens can help you capture mouthwatering details.
Tripod: A sturdy tripod can be a lifesaver for landscape photography, especially during low-light conditions. It can also help you capture sharp images and create long-exposure shots.
Filters: A polarizing filter can help you reduce glare and enhance colors, especially when photographing water or the sky. A neutral density filter can also be useful for long-exposure shots.
Camera bag: A good camera bag is essential for keeping your gear safe and organized. Make sure it's comfortable to carry and has enough space for all your equipment.
Memory cards and batteries: Sicily offers so many photographic opportunities, so make sure you have plenty of memory cards and batteries to avoid missing any shots.
Protective gear: If you're planning to visit Sicily's beaches or hike in its natural parks, be sure to bring protective gear such as lens cloths, camera rain covers, and sunscreen to keep your gear and yourself safe from the elements.
A drone if you have a drone I suggest to bring because is great region to shoot as others in Italy. Anyway are many rules to do it and you have to be careful. In the East years you have to follow European recommendation to do it. Generally you can use just only outside if the city, in the old town you need special permit. Although you can looking this map about flying in Tuscany.
These are some of the essential pieces of equipment you may need when photographing in Sicily. Make sure you pack everything you need, but also remember to travel light and avoid carrying too much gear.
Move around to Photograph Sicily
The best way to travel for you photographic trip in Sicily is by a private car. However this is one of the most expensive forms of travel in Italy, is perfect option to moving around particularly in country side. The train is the fastest way to get from one side of the region to the other. Indeed is the best way to go between the main city. Indeed, the bus are more useful for moving in the cities then outside it. Usually all the transportation stop to working at late afternoon.
Renting Car
Having a car to photograph in Sicily is not absolutely required in all locations, but can improve the experience so much. So if you stay in city you can avoid rent one. Anyway you need a car in Sicily to explore, stay and photograph in the countryside. Also to see the area in any depth and to get the most out of your time here. Believe me, driving in Sicily is a real pleasure. Indeed there are journeys of sublime beauty to be undertaken, along roads that cross glorious landscapes. In conclusion I want to give you some tips to rent a car. So try to stay away from the center of the cities, in many of them you are not allowed.
Car rental companies in Sicily
Many car rental companies operate in Italy, internationally and local. The most established are:
Hertz
Avis
Maggiore
Sixt
Budget
Enterprise
Alamo
National
Finally, you can rent cars in Italy in most airports, bigger train stations and additional offices in the most visited towns.
My Photography Workshop