Photograph Tuscany recall countryside, art, historical city and famous the cypress on the top of the hill. But there are plenty of locations and opportunities to capture that you don't even know.
Pick the perfect itinerary to Photograph Tuscany
Tuscany truly does have it all to Photograph. From extraordinary art and architecture to colorful festivals. Or a classic panoramic picture of perfect landscapes of olive groves, vineyards, cypress and poplars. There's an overabundance of things to Photograph in Tuscany, because this part of Italy has been value-adding since Etruscan times. The region is certainly among the most beautiful in Italy. For that reason is very difficult to choose where to start to photograph in Tuscany. From the enchanting Gothic majesty of Siena, the historic rival of Florence, to the Romanesque splendor of the ancient maritime republic of Pisa, it is all a succession of cities of art. If you move away from the major urban centers, you will meet another equally fascinating Tuscany, with centuries-old villages perched on top of green hills and churches located in the most remote places. So below i put the main destination and some tips to capture.
My advice is to start from there and then find your itinerary based on your tastes and interest. For example you start the visit in Florence or Pisa, where the main airport are. Then you will explore the countryside near siena. Or you choose the coast near livorno or in Versilia. Any path you choose you will not regret.
---
---
The Most Photographic Area
Most of the images that represent Tuscany in web and in the collective imaginery coming from Val D'orcia. In this 20 km area you will photograph amazing pictures of rolling green hills with some cypress. This is a valley that lies in between three small little towns: Pienza, San Quirico d'Orcia and Montalcino.The word "Val" in Italian means "valley", while "Orcia" is the name of the river that flows through it. Anyway most of the photograph coming here in the same four or five spotted but I suggest you to explore more the area and find new location and new perspectives.
When Photograph Tuscany
I have to say that Tuscany has many opportunity to offer photographers during every season, there's not a time of the year when you won't go back home with some amazing shots Anyway in my opinion the best time to visit Tuscany is in spring and autumn season. In those months, from April to June and September to October, the light is at the best and you can get really amazing colors a t the golden hours. Also the weather is generally nice, the prices are lower and there are fewer tourists. Instead is better to avoid the end of July and August, because it is very hot and the light is strong., Another months to consider are in winter is generally quite cold in the whole region, more than you normally imagine. You can find interesting weather condition to capture. Particularly the hilly areas of the hinterland, such as those of Siena and Cortona, can be cover by fogs. In some week also can snowfalls and minimum temperatures often below zero are possible.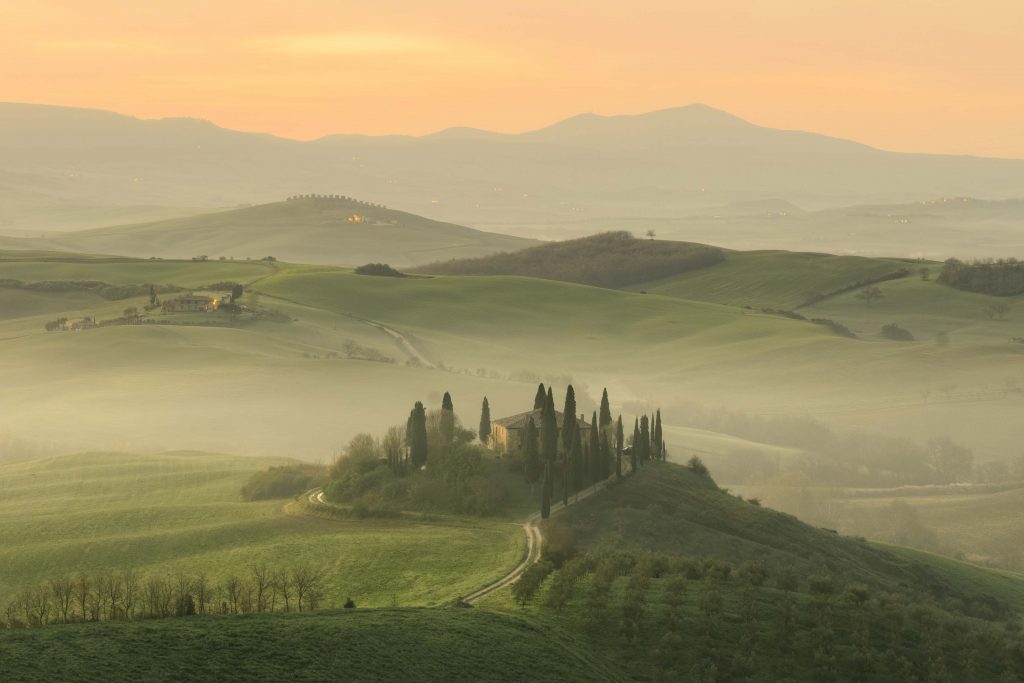 Be prepare to Photograph Tuscany
Before arrive to photography in Tuscany get sure to be prepare. It's not a big area but there are a lot of thinks to do and capture. Indeed are not easy choice to dealing with, especially if you are first timer. So find your subjects to shoot is really fundamental and then decide how do it. Usually my first step to be prepare is to look a map of the area and choose what coming first. Also search for landscape to capture and what time I have the best light to do it. Then try to read something about history and culture and costumes. Meanwhile search for works made in this region by greater photographers. Indeed from them you will be learning a lot of things. Take notes and made a checklist.
The Right Gear to Photograph Tuscany
Camera
The weather condition are quite plesant and evben in winter, doesn't get as bad as in many other countries on north Europe and near the Artic. Indeed for landscape photographers usually don't need a weatherproof camera to visit Tuscany, because most of the times you are going to shoot with acceptable weather conditions. Anyway, this doesn't mean that you don't need a good camera though!
Finally, in terms of image quality, that any full-frame camera (DSLR or mirrorless) will be perfect for all the possible situations you might face in Tuscany, but don't worry if you are used to working with an APS-C or a micro 4/3 camera: they will be more than fine too!
Lenses
In base of my experience, lenses can make a huge difference when shooting in Tuscany. Indeed, to capture landscape photographers here is gonna be great to working with a lot with ultra wide-angle lenses, generally in the 12mm-24mm range. Anyway in springtime, in Tuscany you'll be better off having a telephoto lens mounted to your camera that cover mpre distance. So my advice is to bring a lens to cover the 70-200mm focal range, possibly another one to cover the standard-tele range (24-70mm) . If you have bring too a super-long telephoto that can arrive up to 400/500mm or even 600mm. In Tuscany, shooting is more about capturing a particular part of the surrounding landscape and less about going wide to include the whole landscape. In conclusion, while it's a good idea bring a wide angle lens just in case, maybe the lens that i recommend the most is a good 70-200mm or 70-300mm . Indeed, will most likely be your workhorse for most of your trip.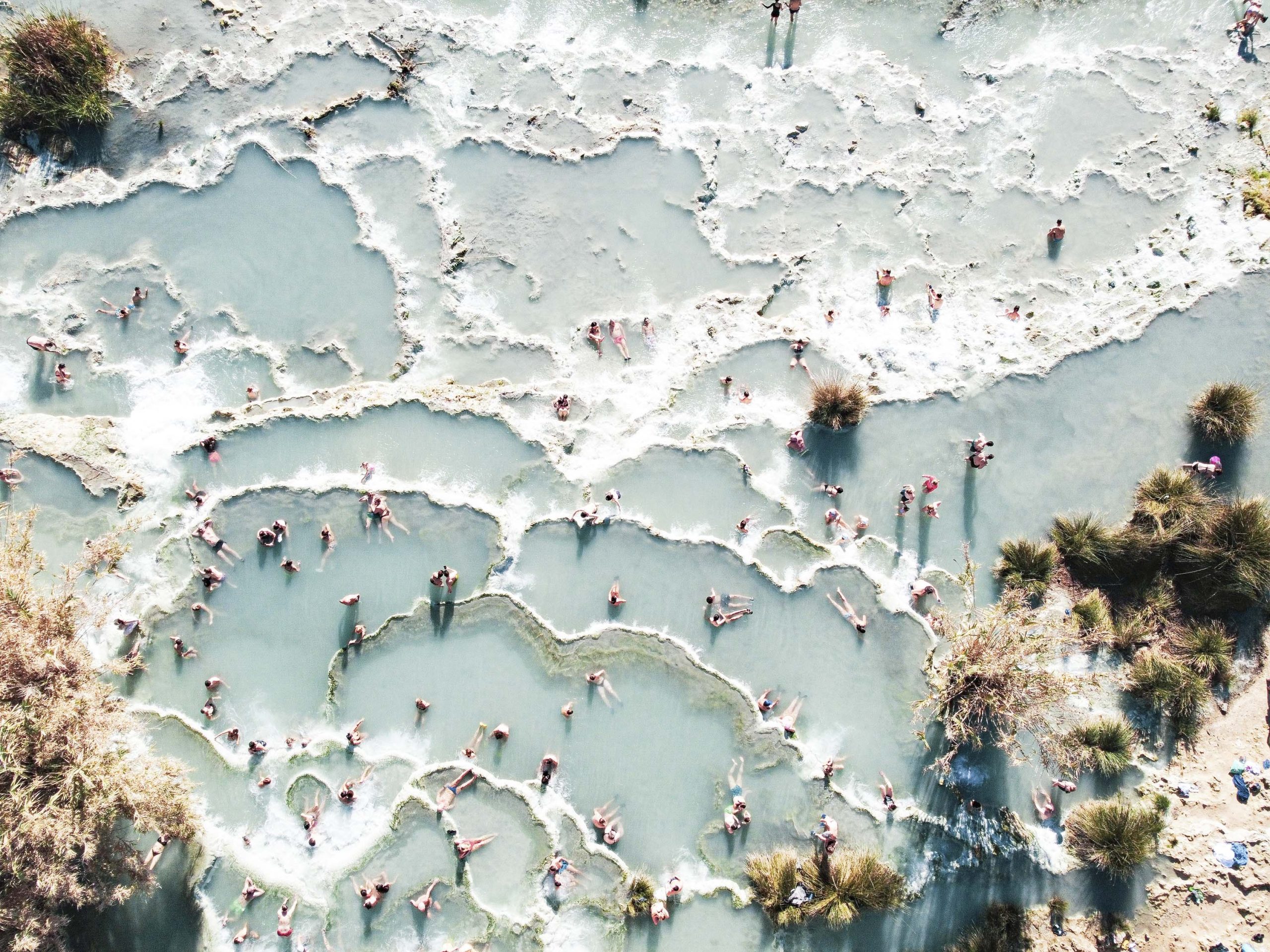 Tripod
For a landscape photography in Tuscany a good, sturdy tripod is always the first thing you should think about this trip. Anyway, since we don't have awful weather conditions in Tuscany, you don't need a huge and heavy tripod. However, you're going to use it a lot in low light situations, from the sunrise to the blue hour in the evening, and maybe at night to shot some stars or cityscapes in Florence or Siena. So, keep in mind that it still needs to be sturdy!
Filters
If you like to use filters to create particular effects and to play with long exposures, then take all of your filters during a trip to Tuscany. If you never use any kind of filter at all, it is simpe, don't bother to take them! Indeed, the Neutral Density (ND) filters when traveling to Tuscany are not fundamental in Tuscany, meaning that you will be able to take every possible photo without the use of any kind of filter. This doesn't mean that they won't come in handy in certain situations or places like in the Livorno Coast.
Drones
If you have a drone, Tuscany is an amazing area to fly it. Anyway are many rules to do it and you have to be careful. In the East years you have to follow European recommendation to do it. Generally you can use just only outside if the city, in the old town you need special permit. Although you can looking this map about flying in Tuscany.
What to Photograph in Tuscany
Florence
It is a perfect location to start and a rare beauty for your eyes. Indeed photograph Florence will be one of your highlights of the trip. The city is often called an "open-air museum" and actually it is just like that. Indeed it rich in art and history, which can be seen and admired even just walking through its streets, in churches, palaces and monuments. As a local I should recommend you to start photographing from the city center and the charm of the Lungarni, with the romantic Ponte Vecchio and the statues of Piazza Signoria. Then we photograph the narrow streets of the medieval city, the neighborhood where Dante Alighieri was born and lived until his exile. In conclusion we will capture the medieval towers of Borgo Santi Apostoli, and the dark and secret alleys right next to the large squares such as Santa Croce or Santa Annunziata.. To plan better your journey in Florence I make this little guide with some advice.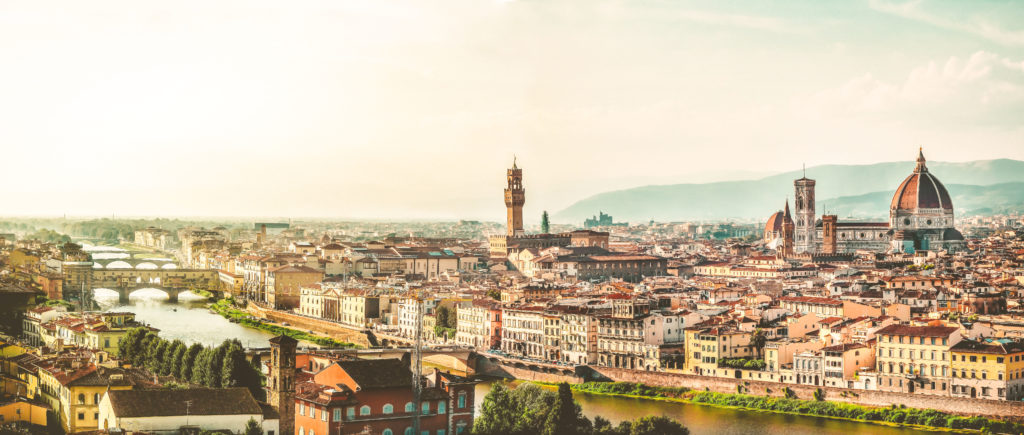 Outside of Florence
Once you have photographed the city with its monumental and artistic beauties, it is interesting to capture the surrounding areas. In particular, the surrounding hills of the city offer many opportunities and distinct wonderful landscapes to be immortalized. In fact, they are an opportunity for those who want to combine photography with a pleasant and relaxing guided tour outside the city. Among these they certainly deserve to be photographed. Fiesole, Settignano, Arcetri. In conclusion, they are quiet little villages that offer the possibility of taking breathtaking views of Florence. So it is perfect for the tourist who wants to leave the chaos of the city behind and get lost in the fascinating Tuscan countryside.
---
---
Siena
Siena is located on various hills so expect some ups and downs, but the main attractions are quite close together. Start your itinerary on foot in Piazza del Campo, famous for its particular shell shape and the Palio di Siena. This main event of the city is a horse race through the districts of the city which takes place twice every summer. The tower of Palazzo Comunale and the Torre del Mangia offer a spectacular view of the square and the city, climb to their top to a panoramic shot!. Then head to the Duomo, a precious example of Italian Romanesque-Gothic style, with its splendid pavement, then to the Baptistery, the Crypt and the Opera Museum.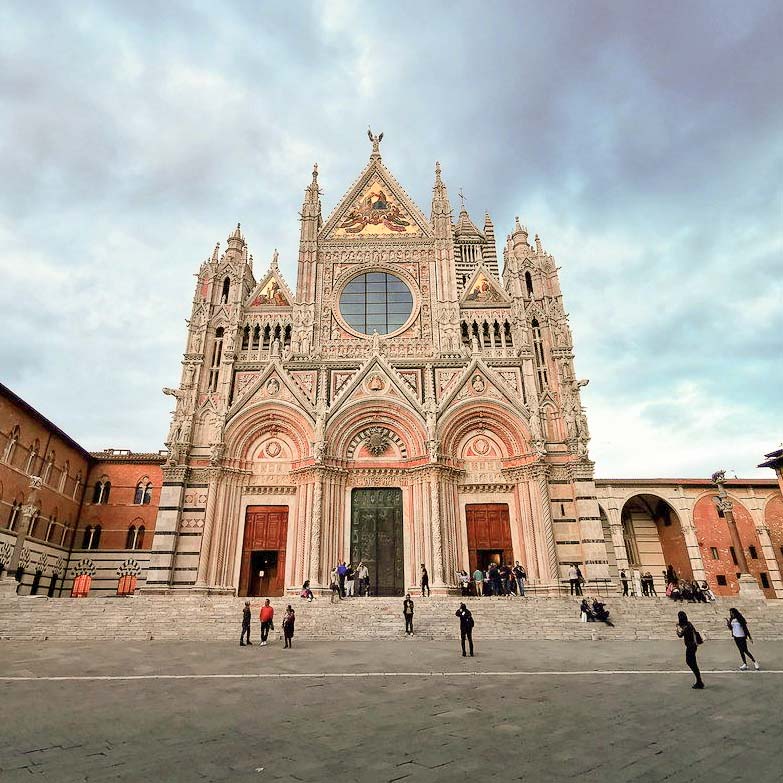 Countryside around Siena
Siena is one of the richest areas of Italy in terms of natural and artistic beauty with four UNESCO world heritage sites. In less then 100 km you can visit magnificent territories renowned throughout the world, like Venice or Cinque Terre. Nature here offers extraordinary beauty, in terms of vineyards, olive groves, forests. Also there are natural reserves dotted with castles and some churches and medieval villages still intact. This extraordinary southern part of Tuscany offers famous hilly areas such as Chianti, well known for its excellent wines, villages and precious vineyards. Is really amazing shooting the clay areas and moon-like landscapes like the Crete Senesi. Then moving only a few kilometers away to capture the Val d'Orcia valleys covered with sunflowers. And if you have more time catching some panoramic view of the picturesque medieval villages such as Pienza and Montalcino.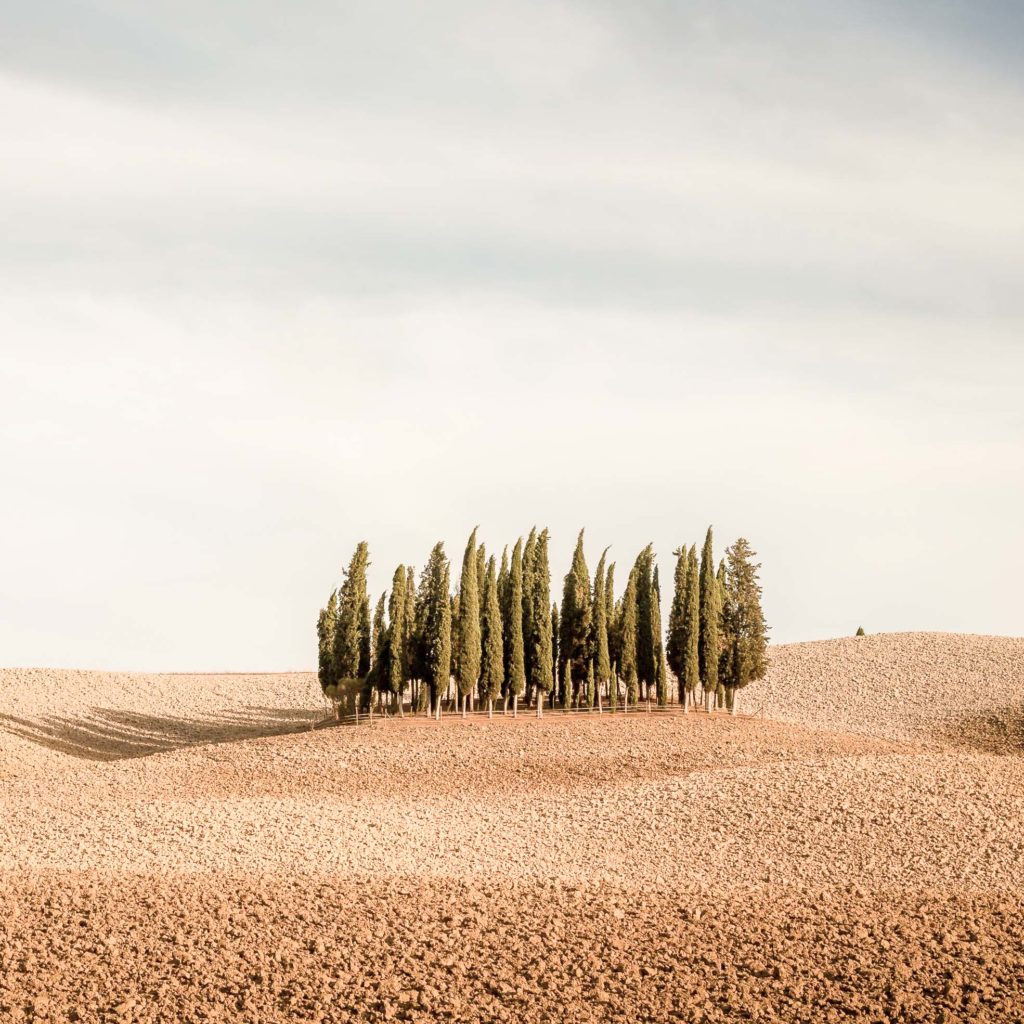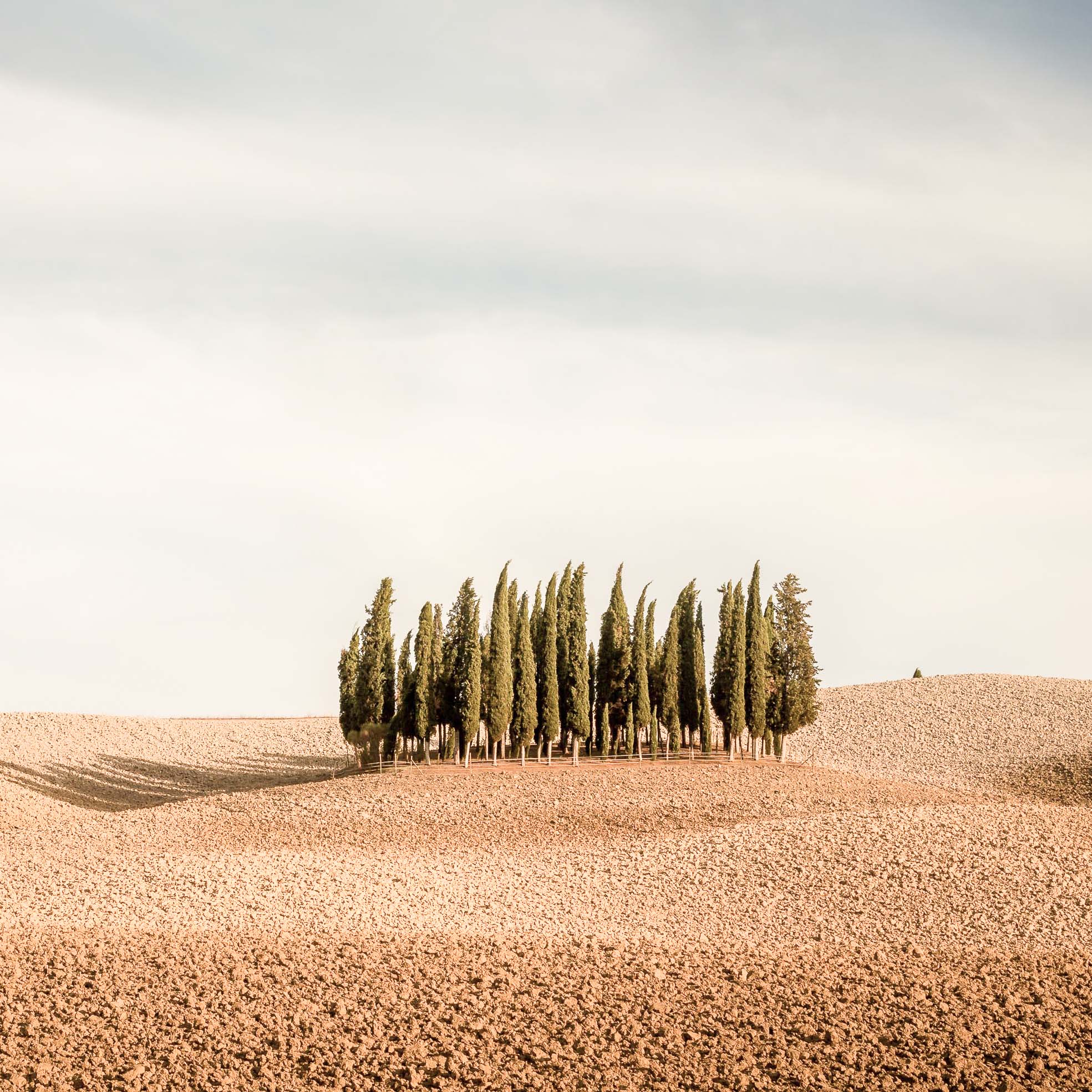 Can you send your entire journey in the hills of Chianti taking pictures of extraordinary landscapes and capturing the best sunset light in one of the finest medieval castles in Tuscany. The Chianti landscapes are so beautiful and unusual that inspired world famous photographs: green and peaceful hills, vineyards and olive groves, small villages and medieval castles.
San Gimignano and Volterra
Two hidden gems from the region should not be missing from your photographic itinerary. San Gemignano and Volterra are two small historic towns overlooking the Tuscan hills. Already from the roads to get there you can enjoy and capture fabulous landscapes of multicolored hills and vineyards. To be photographed in the golden hour. In the winter time the area can be covered by a fogs, that give to a landscape something magic and unique . The two locations have also an amazing old town center, with churches and museum to capture. In Volterra can you shoot the ruins of its Etruscan acropolis and its Roman amphitheater (one of Italy's best preserved). Also can you visit its rich stash of Etruscan funerary urns at the Museo Etrusco Guarnacci.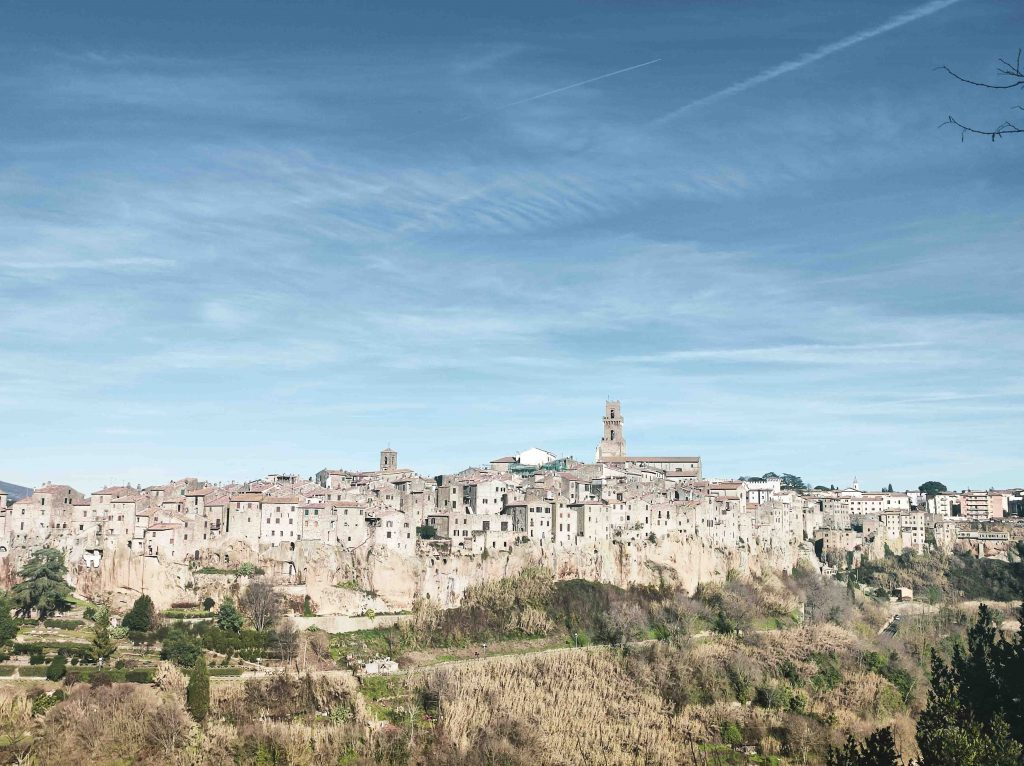 Pisa and Lucca
The famous Piazza dei Miracoli and the Leaning Tower await you, in Pisa . Take some time also to visit the interior of the Duomo, the Baptistery and Camposanto. During the day time is full of tourist and maybe at night with tripod is best time to capture the Tower and the other monuments. The city is smaller and can you visit just walking. Just outside of town there is the famous Certosa of Calci, a medieval religious abbey, amazing for details and architecture.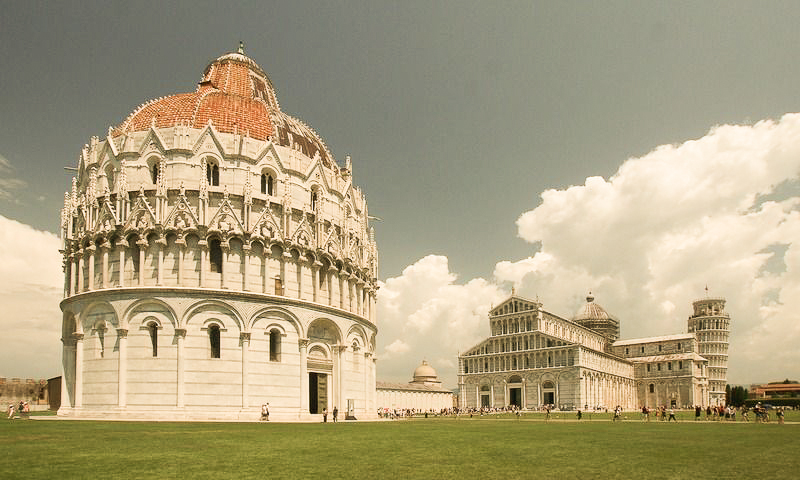 The nearest Lucca is enclosed within mighty Renaissance walls which today have become a beautiful park. Here you could rent a bicycle to explore and admire Lucca from every angle, even walking along the walls. Walking in the historic center of the city, be sure to capture the Duomo, the particular oval shape Piazza dell'Anfiteatro. Then you can climb to the top of the Guinigi tower and take a panoramic view. Once Sunday a week can you shot a really good antiquaries markets in old town. In fall, few years ago they start a international festival of Photography in amazing locations all around the city.
Arezzo
If you head east towards can photograph the fascinating city of Arezzo. This small town is the birthplace of brilliant masters such as Piero della Francesca and Giorgio Vasari. Like a typical city in Tuscany the old town in the center is full of churches and monuments to visit. Take a walking to the Basilica of San Francesco with the splendid frescoes of the Legend of the True Cross by Piero della Francesca. Then capture the Church of San Domenico with the wooden crucifix of Cimabue. You will pass through the magnificent Piazza Grande with the lodges of Vasari and the Archaeological Museum Clinic Mecenate.
At just few minutes of car south of Arezzo there is an ideal stop to is Cortona. On the way there are typical countryside to visit with some panoramic view to shot. Cortona is origins date back to the Etruscans and one of its main attractions is the heart of the city is its Piazza della Repubblica, with the Palazzo Comunale standing in the square.
Livorno and the Coast
Livorno is actually the second largest city in Tuscany, but it is not very well known. Don't expect to photograph a medieval old town, like in other Tuscan cities. Instead get ready to capture seascape and a charming Venetian-style neighborhood with canals. You can indulge yourself with the beaches that extend south of the city and with a charming promenade. Surely for some photographers can be an unexpected surprise may arise. The mascagni terrace is certainly the place to be photographed with its geometric lines and black and white floor.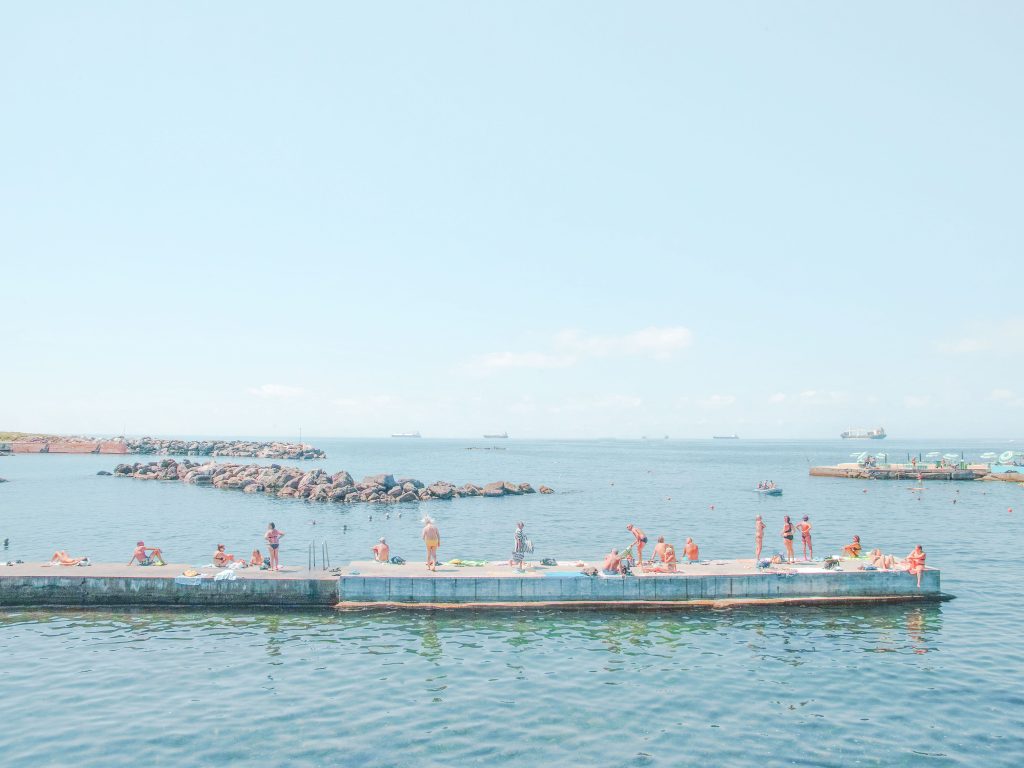 The coast from Livorno to Piombino is know as the Etruscan Coast. In fact there are many testimonies left by the Etruscan people who inhabited this area since the 9th century have been found. This part of the Tuscan coast, therefore, does not reserve surprises only from the sea side, but it holds many treasures to capture. One interesting location to photograph is the Archaeological Park of Baratti and Populonia Alta. This village was built by the Etruscans on the top of a hill in front of the sea. The area is full of small villages crossed by a famous wine road. The countryside is less know then Chianti area but it has nothing to envy to this.
INFO ABOUT MY PHOTOGRAPHY WORKSHOP IN TUSCANY
Carrara
On the north west of Tuscany there is another great location to photograph on the area of Apuane Alps. In fact, famous for is marble and beautiful mountains Carrara is one of this places to shooting once in a lifetime. Indeed,The Carrara marble quarries are an open-air museum to photograph. The dazzling charm of its white treasure. Everything in Carrara remind us its famous marble and for photographer there are many landscapes and opportunities to make great images. Start for the ancient town and its old historical old church and monuments. Then you can start your visits to the marble caves and of his white gold. So you can shooting all around the area. Indeed from the mountains you will have a great panoramic view like in Campocecina, just outside of the city.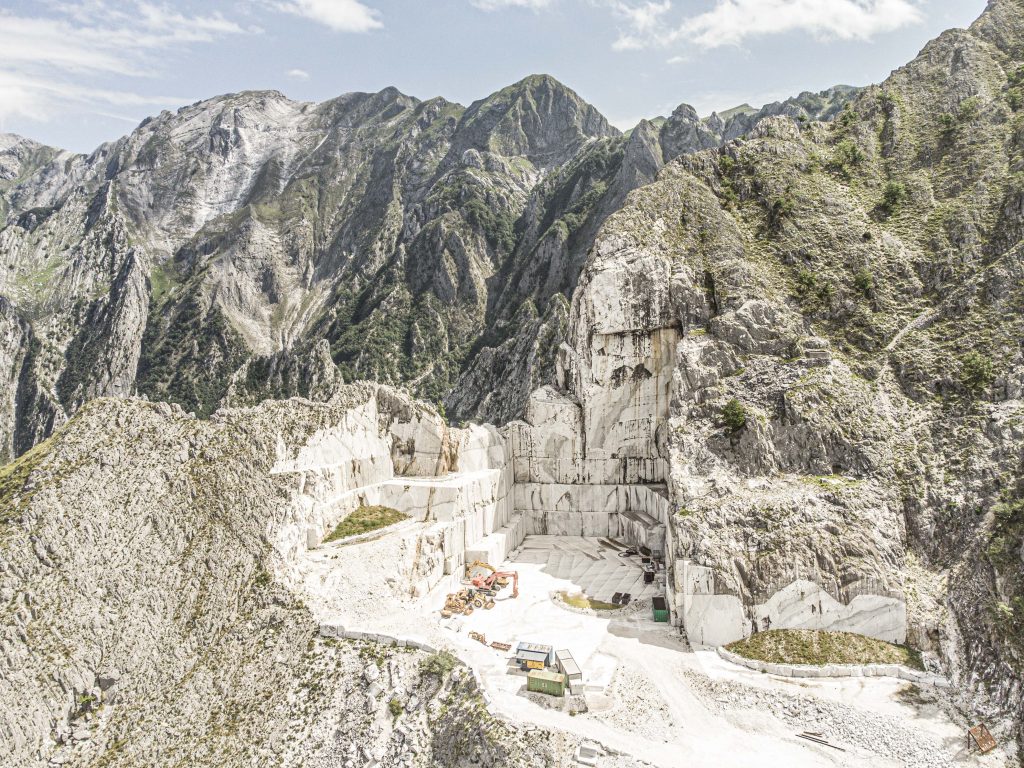 Off Beaten track to photograph Tuscany
Tuscany is such an extraordinary and varied land to photograph. With so many different places and attractions scattered throughout its territory, you are continually surprised by new hidden corners. In addition to the most tourist destinations in Tuscany, such as the main cities of art and the famous Tuscan medieval villages such as Volterra or San Gimignano, there is much more to discover.
There is also a lesser known and unusual part of Tuscany, equally fascinating and incredibly surprising! Can you capture picturesque villages rich in history, ancient traditions, particular craftsmanship, ancient walls, delightful alleys and breathtaking landscapes.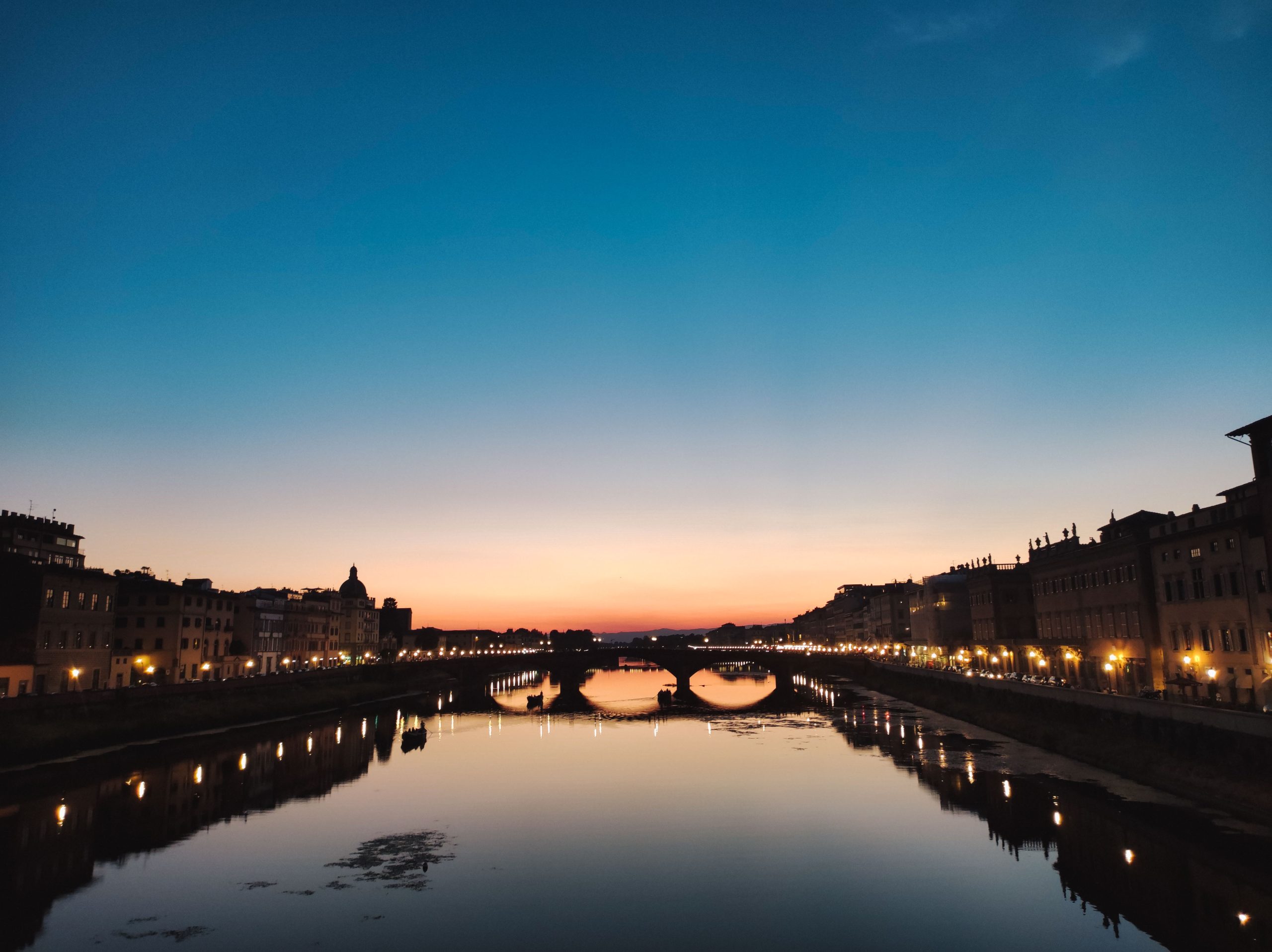 Key Tips for shooting Landscape
Anticipate Crowds
Unfortunately, majority of these landscapes of Tuscany are downright famous. After all, let's not forget that many of them were featured in major motion pictures.
---
---
In any case, if you're anything like me, you try desperately to avoid other people when you're creating content. Like another famous location in Italy, like Venice, Florence or Cinque Terre you need to avoid tourist and choose the right time.
Chasing Light when photograph Tuscany
It's no surprise that great lighting is one of the key elements of great photography. In Tuscany the light is quite strong and you have to adapt it to your style. Ideally, early morning at sunrise and at the golden hour in the sunset are the best time. As usual you need to arrive in advance and knowing well the location. Better wake up early and don't wasting time.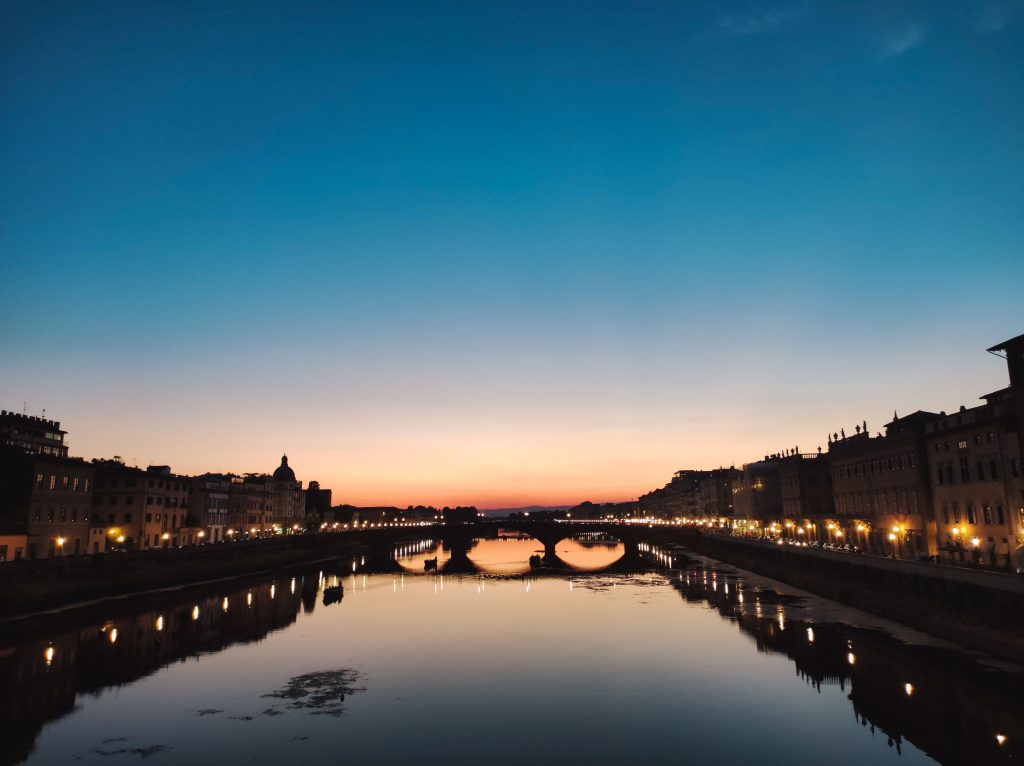 What Subject to Photograph Tuscany
The two main subject are the landscape and the historical town! Maybe the perfect icone images of Tuscany is Cypress avenues meet picturesque agriturismo. Easy to lost in this land that has a lush, hilly, picturesque, expansive landscape.Tuscany is renowned as one of the best photo-spots for countryside, maybe the Best. In the other hand, photograph Tuscany without take images of historical city, medieval villages and their architecture is really difficult. Whether Florence, Siena or the more smaller Pienza or Montepulciano – in Tuscany there are more then few picturesque medieval towns to be found. Most of which are enthroned on a hill and exude a very enchanting flair!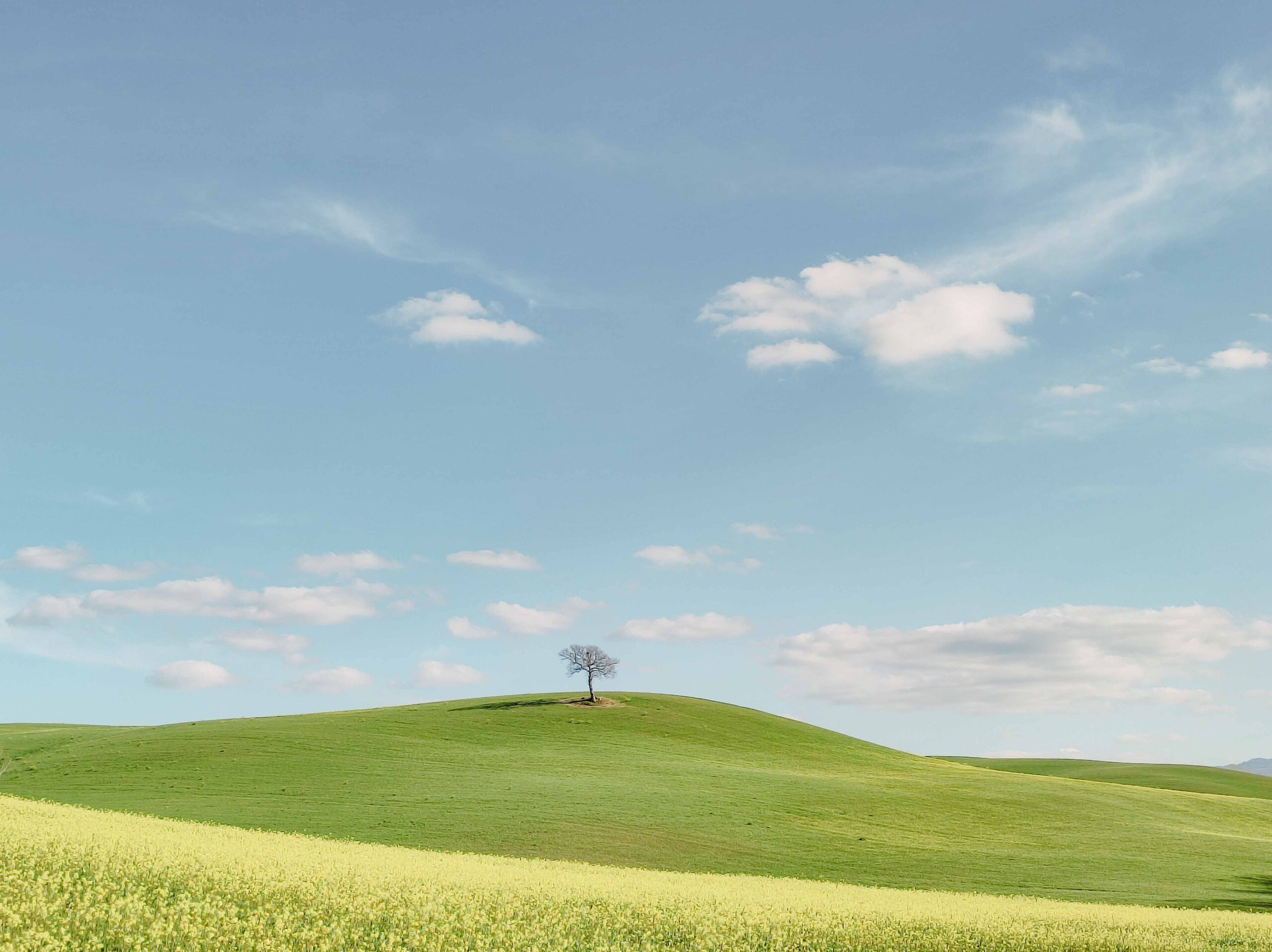 Another main subject to photograph in Tuscany is the wine growing,. This region is home to one of the most famous and exclusive Italian red wines, the Brunello di Montalcino , Chianti or near the coast Bolgheri. If you coming in Autumn you will capture the Vendemmia (harvest) and the leaf start changhe colors in red and yellow, a colorful touch for your landscape.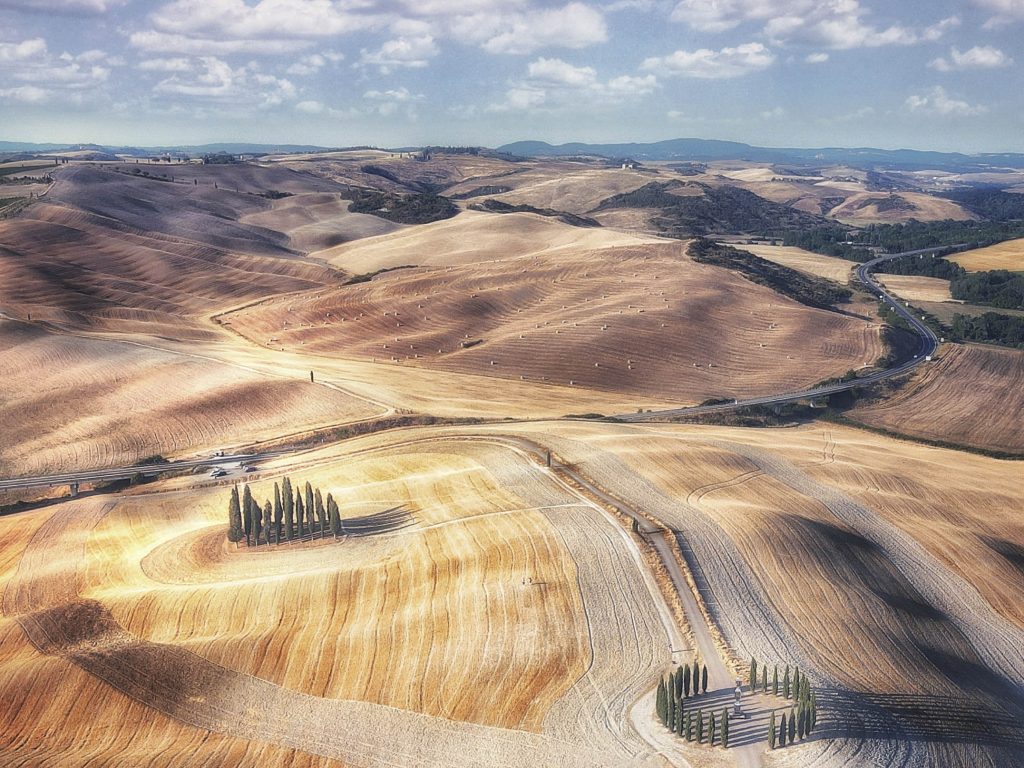 Move around to Photograph Tuscany
The best way to travel for you photographic trip in Tuscany is by a private car. However this is one of the most expensive forms of travel in Italy, is perfect option to moving around particularly in country side. The train is the fastest way to get from one side of the region to the other. Indeed is the best way to go in the city like Florence or Pisa, the railway station is located in the centre. However speed and comfort vary wildly. Your rail experience will depend on where you're traveling. In fact there are great connections between the cities but not so the explore the small villages and countryside. Instead the bus are more useful for moving in the cities then outside it. Usually all the transportation stop to working at late afternoon.
Renting Car
Having a car to photograph in Tuscany is not absolutely required in all locations, but can improve the experience so much. So if you stay in city you can avoid rent one. Anyway you need a car in Tuscany to explore, stay and photograph in the countryside. Also to see the area in any depth and to get the most out of your time here. Believe me, driving in Tuscany is a real pleasure. Indeed there are journeys of sublime beauty to be undertaken, along roads that cross glorious landscapes. In conclusion I want to give you some tips to rent a car. So try to stay away from the center of the cities, in many of them you are not allowed. Also be careful when using the motorway entrances and exits because the tricky part is entrance and exit. The highways itself is not so bad, rarely very busy.
Car rental companies in Tuscany
Many car rental companies operate in Italy, internationally and local. The most established are:
Hertz
Avis
Maggiore
Sixt
Budget
Enterprise
Alamo
National
Finally, you can rent cars in Italy in most airports, bigger train stations and additional offices in the most visited towns.
Other useful information to Photograph in Tuscany
Main Events and Festival
There are many events all year round throughout Tuscany, but many are concentrated during the summer. Many sagre, or festivals dedicated around a particular local product like wine or truffles. Usually they start in early summer and continue on through the fall. Also many of the events have long historical traditions going back centuries like Palio of Siena, the famous horse riding. Other ones are the Calcio Storico in Florence or la Giostra del Saracino in Arezzo. I suggest you to be prepare during this festivals, most of the time are long journey in hot weather conditions. So take some information about it before go.
JOIN My PHOTOGRAPHY WORKSHOP IN TUSCANY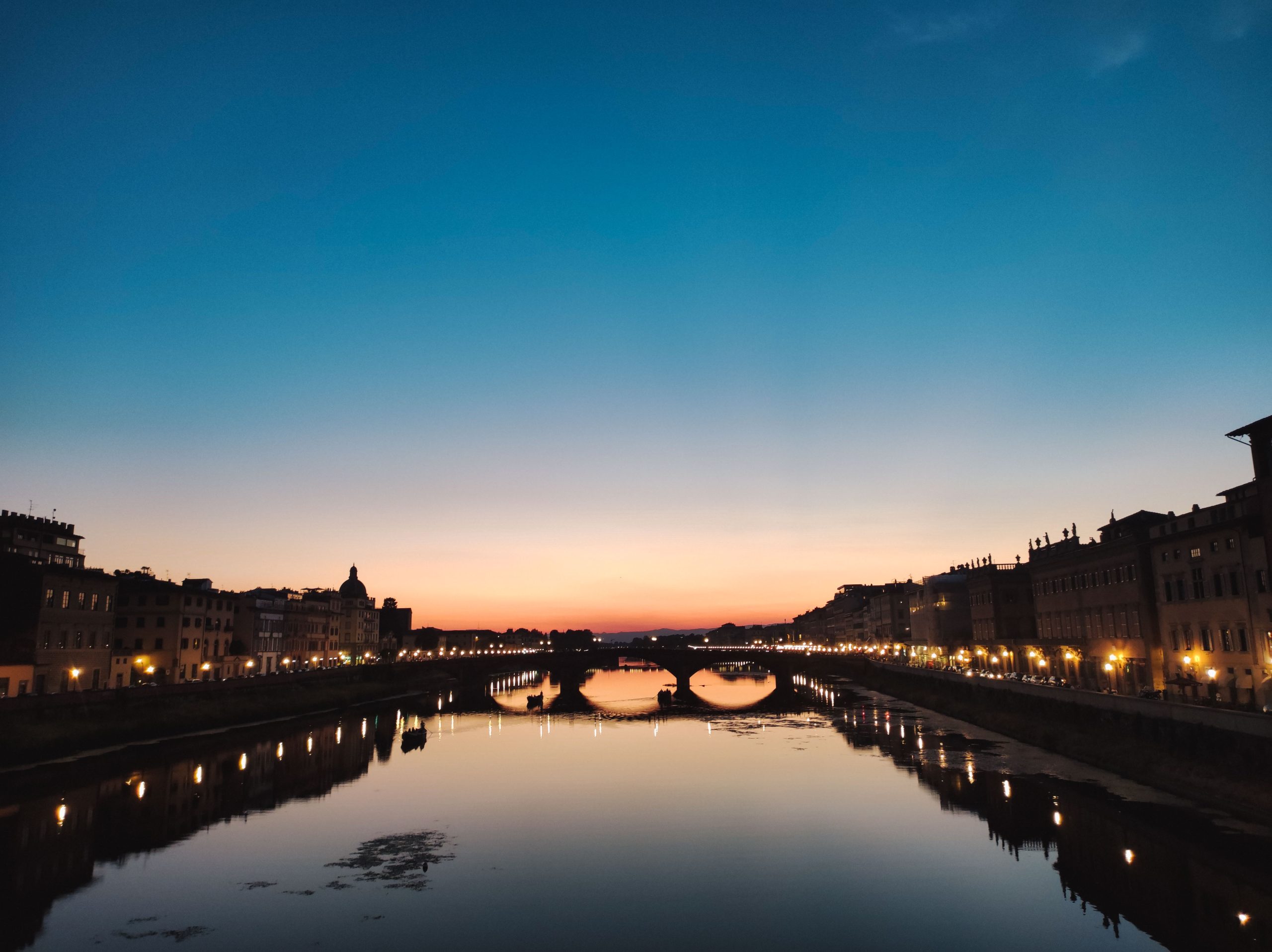 Language
The main language spoken in Tuscany is Italian. During the last few years the use of the English language has become more and more widespread. Also thanks to tourism in Florence, you will find shops and restaurateurs who speak at least basic English. The hotel staff generally speak fluent English. However, don't expect to be understood everywhere.
Money / currency
The currency in Italy is the Euro (€). Large shops, restaurants, and hotels will accept credit and debit cards, but in general they prefer cash.
Wi-Fi / Internet coverage
Cell phone coverage is good practically everywhere in Tuscany, but still slow in some areas. In Florence there are no problems and the service is fast enough. However in the countryside like hills around the city, the network leaves something to be desired. The costs of SIM card are affordable and you can find them in many shops.
Sustainable when Photograph Tuscany
Sustainable photography should be truly important to a responsible traveler. In this regard I try to do my small part and to follow some guidelines when I travel and do my photography workshop in Florence. A sustainable model of photographic culture is absolutely necessary right now. So, in the way we pay attention to these things in our daily life, it is possible to include those passages in our photographic activities. Finally will. give you a list of some travel products eco-friendly:
Reusable straw & cleaner
Collapsible cups
Reusable Utensils
Sewing Kit
Reusable bags
Microfiber towel
Natural Insect Repellant
Solar battery pack.
Clothing when Photograph Tuscany
Before any photographic trip in Tuscany sure you have the right traveling photography equipment. Anyway in Tuscany there are plenty of shop where you can find almost everything. I just suggest some things that can be helpful. Tuscany's weather is really hot in summer, mild during spring and autumn, then quite cold in winter. So is what I recommend that you pack in terms of clothing throughout the seasons.
Summer Clothing
Even is not hot as Sicily, in the Summer since the temperatures will be very high you will never have to worry about the cold. Nothing beats a good old shirt with shorts and trainers. For women, you can also get away with a light summer dress. A hat is also recommended to cover your head from sunlight!
Winter Clothing
During the cold season, temperatures can drop as low as 0 degrees. Obviously it is better to pack something more than less. A good winter jacket should be on your essentials list, as well as warm winter boots and a chunky sweater. Scarf, gloves, and a warm hat should also be on that list! So my advice is to bring all your warm clothing, especially if you plan to be out late in the evening or early in the morning.
Spring/Autumn Clothing
This two seasons are my favorites. Also are weather-wise, they are quite similar. With this very variable time it is preferable to be very cautious. Dress in light boots, long pants, a t-shirt with a sweater on and a light jacket, you should be fine most of the time. So it will never really get cold, and if it gets hotter then you will be ready to peel off some layers. Finally, the rain is quite common here in Tuscany during this time, so make sure your clothes are waterproof.
Be Responsible
So when you going to photograph Tuscany respect the environment and stay away from problems. Usually the most strictly places are the church and the religious site. For having more information on responsible travel photography check my other post.
Travel Insurance to Photograph Tuscany
Getting a really good insurance. Like any destination, traveling with proper travel insurance is a must. Take care of yourself in Italy.
Food
And what about testing great food and wine? Maybe I will need another post to tell about it. Anyway you will have a lot opportunity to eat and drink well, but take information and don't go everywhere.
My Photography Workshop