Photography festivals can be fun, but they are certainly not easy! Indeed comes down to preparation. Things move fast, there's usually a ton of energy in the air, and the best moments often don't occur twice.
The Equipment
Traveling sometimes can be tricky if you need certain gear, so try to have all ready with you. Start off by ensuring you have the basic fresh batteries. Also depend on the length of the event and the frequency of your shoots, you may even go with rechargeable ones well. Anyway my complete list is this
The camera
Lenses.
Off-camera flash.
A wireless camera tether.
Backups of everything — especially batteries and memory cards.
Editing software.
Most of this equipment is basically the same to what you bring when you travel. Also before everything start be sure to clean your lenses, so your shots aren't ruined by specs of dust or dirt. Also remember to bring along extra memory cards, especially when the event will last a long time. It's even a smart idea to carry a hard drive to the event, so you have backup capabilities. Don't forget a good kit of snacks and water. In fact you won't be able to do your best when you're hungry or thirsty.
Pre festival preparations
Once you've got your gear together, you need to prepare like a highly organized person to have a successful photography festivals in travel . My first step is doing a good research of the festival. So I try to check everything, the exact date and the schedule. After knowing when and where it is, i look a map of the country, figured out an itinerary and finally i get there. What kind of subject i want to shooting, what story I want to tell. And then i start to read about history, culture and contemporary issues. Also I will take some information about rules and social behavior . Indeed more information you have and more easy will be to have an idea that place. Then i will search for works made in the past by greater artist. From them you will be learning a lot of things. Take notes and made a checklist in this process can be great. I really recommend to do that. Before living check the transportation to get there and how you will move around. Although don't forget to booked in advance your accommodation. In some festival i didn't find easy to do it and I have to ask the locals and get some sleep in family home.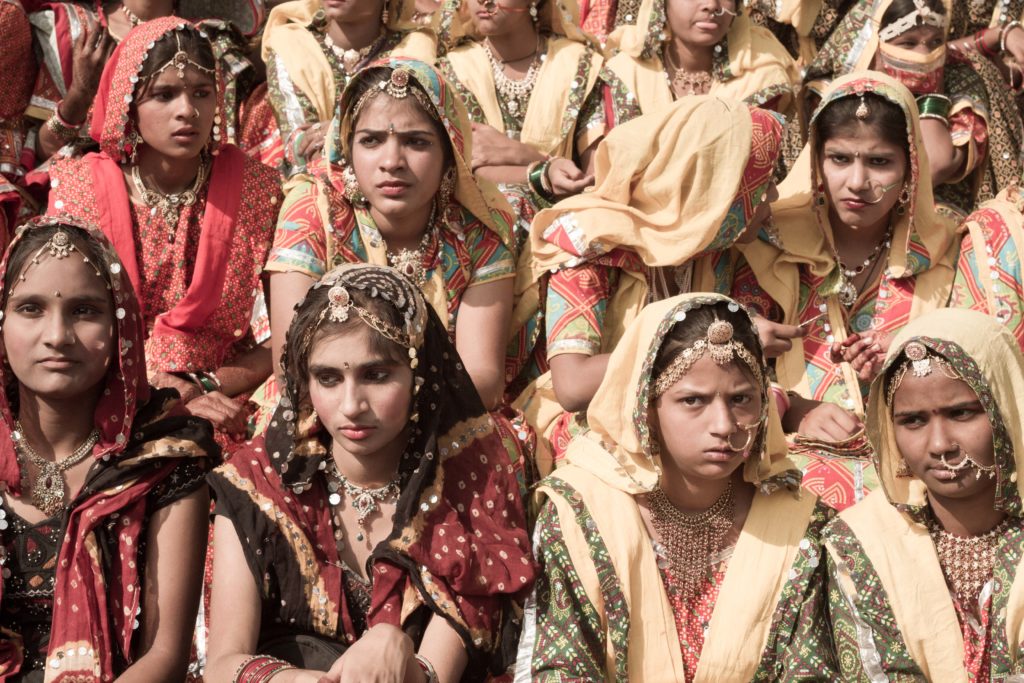 During the festival
Get there in advance, know some local and be familiar with the place. For example usually I come to camel fair Festival in Pushkar every time one week in advance and is really worth. I get confident and even i participated for many years i'd like to start to feeling the place, make some new friend and interacting with the locals. So when the action come i fell really integrated. This will give a better opportunity to find a good vantage point. This can be maybe the most important thing. In crowd events get a higher vantage point. In fact usually the local photographers brought small ladders and stools that allowed them to shoot the action without thousands of heads in their frame. This is a smart and extremely practical idea.
Shooting Methods and techniques
While you often will need to capture some photography festivals, the people are the stars of the show and how their connected is where has to be the focus. So photography festivals is much more than just aiming the camera and shooting. It's about seeking out poignant moments, powerful expressions, and often just waiting to appear.
I made another list with some practical advice
Look around and watch people interact, wait for the right moment. Then pay attention to the looks in people's eyes.
Then Set up a shot and wait for someone to smile or react.
Don't try often to shoot a wonderful to create complex images capturing the people, the background, or multiple things happening at once.
When a powerful moment happens, get in there and frame what's most important.
Learn to have a good feel for what is going on so they can anticipate what is going to happen.
Have fun
Capture the best candid moments of any festival
always take posed photographs from events that you photograph.
Takes Time to Master
Event photography is a process, which makes it different from a pure art form. When you're just taking pictures for fun, you can concentrate more on the artsy side of things. During a festival, though, various factors pressure you to run a tight ship. There's the length of the event, the difficult indoor lighting, the etiquette, the attitudes of the guests. Don't worry about it and have fun.