Drones in Amalfi Coast I have been flying and photographing with drones for a few years. I use it mainly for area photos and videos in areas near my home, in Amalfi Coast. Hence the idea of developing a sort of guide and small map of the Naples Area territories where you can fly legally and without incurring fines and penalties, or worse, causing damage to things or people.
Rules and Fly zone for Drones in Amalfi Coast
The Italian agency responsible for drone safety, ENAC, has provided several internet-accessible details on flying for fun or work. The highlights are enumerated below.
Any Drone operators must register all drones in Italy.
Direct visual contact with the drone is required, and the operating distance should not exceed 500 meters.
You can fly drone less than 249gr without license.
Avoid flying too close to residential areas or populated areas.
Unless the owner/person consents, a safety distance of 500 meters from isolated buildings, people, vehicles, animals, and structures is required.
At no time is it permissible to fly a drone at night.
Do not fly near airports
It is forbidden to fly to events where there are large groups of people (demonstrations, concerts…)
Never exceed a height of 120 meters above the ground
Keep a distance of at least 50 meters from people and things
Always check the weather
Do not fly in protected areas
Beware of the wind, especially if you have a particularly light drone
Read the instructions for your drone carefully
You don't fly near other drones
Insure your drone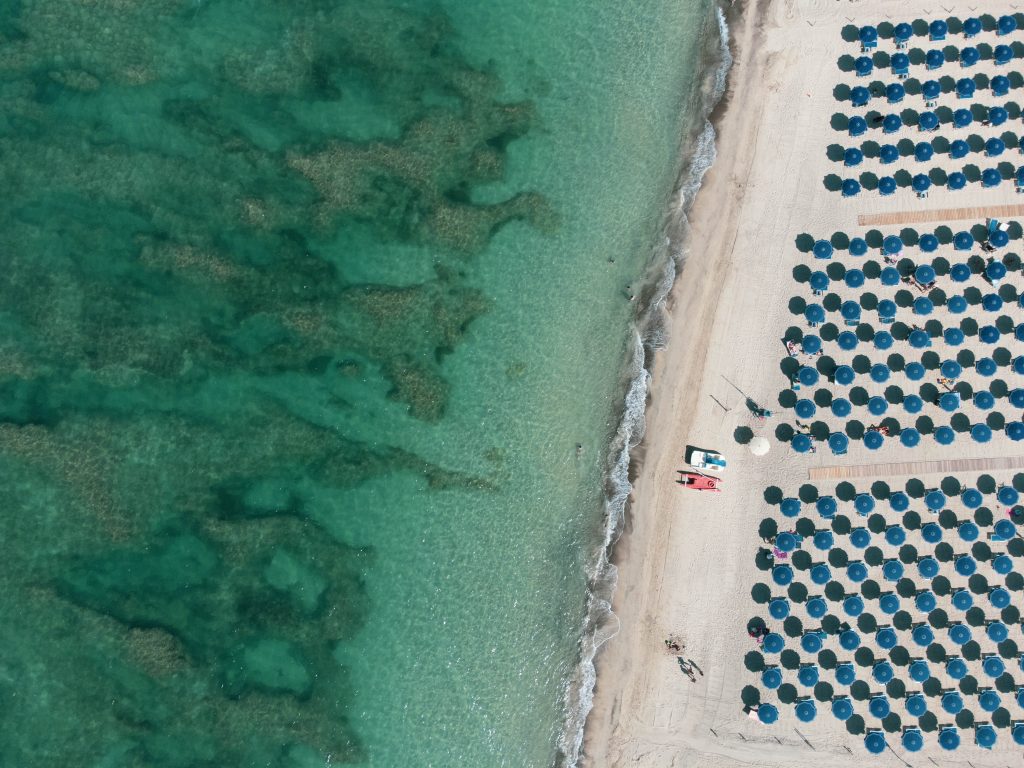 Fly zone and Maps to fly Drones in Amalfi Coast
When flying drones in the Amalfi Coast, be sure to follow all local regulations and respect the privacy and safety of the residents and visitors. Therefore, check the flight zones in advance and check where to fly. So to do that visit the site D-FLIGHT. On this site you can also register as a drone operator and consult the flight and weather maps in real time. Personally before every time I visit this page to prepare my flights well. If you too are willing to fly with a Drones in Italy like Tuscany, consult the website for all the details.
---
---
Where Flight with Drones in Amalfi Coast
Flight with Drones in Amalfi Coast allows you to capture landscapes, art, historical cities and the famous cypress tree on top of the hill. Some of the best locations for drone photography in the Amalfi Coast are below.
Positano
This charming and colorful cliffside village offers a unique perspective from the air. Fly your drone over the colorful buildings and down to the pebble beaches for some breathtaking shots.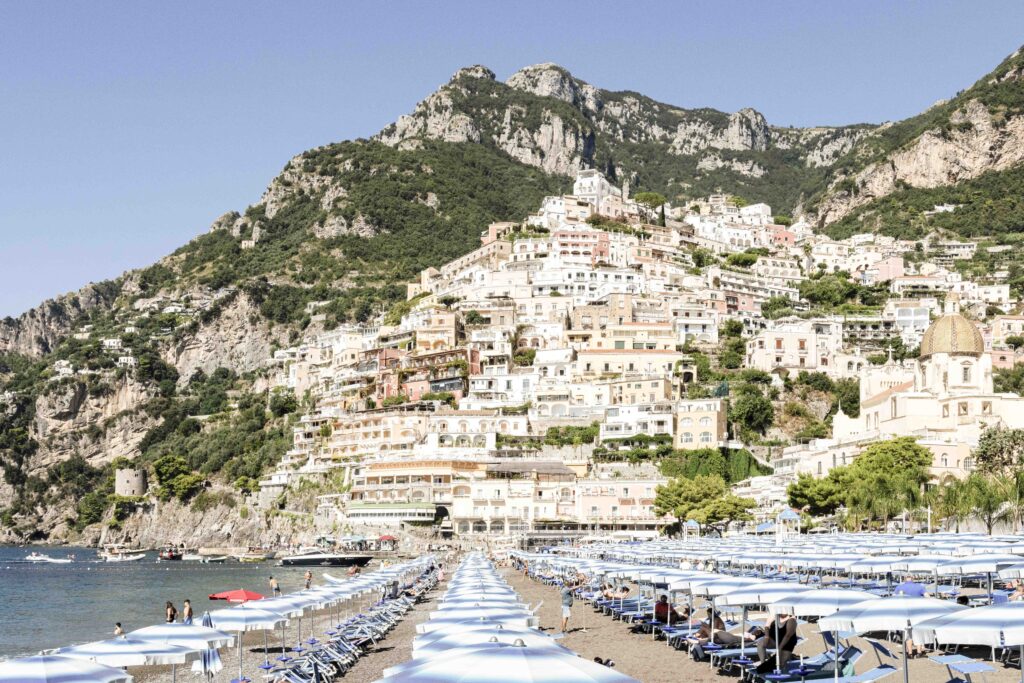 Amalfi town
The town of Amalfi itself is also a great subject for drone photography. Capture its historic architecture and the stunning coastline. You can go near the small port near the small lighthouse to have a panoramic view and understand better the space of the location
Ravello
Perched high in the hills above the coast, offers panoramic views of the coastline and the Mediterranean Sea. Flying your drone here will give you sweeping vistas and beautiful landscapes.
Atrani
This small coastal village is often less crowded than some of the other Amalfi Coast towns, making it a great place for aerial photography.
Capri
Just in one hour boat you can reach the magic and amazing Capri Island to photograph. There the aerial images are stunning, an explosion of blue tones