Photography Workshop in Tuscany to discover a land that truly does have it all for any photographers. I organized as local photographer different tour and courses to photograph in Tuscany. So join me to discover extraordinary culture, millenary art and architecture.
---
Intro to my Photography Workshop in Tuscany
A photographic workshop in Tuscany to have images of unforgettable landscapes and wonderful cities. In fact, the region is certainly among the most beautiful in Italy. For this reason it is very difficult to choose where to start photographing Tuscany. From the enchanting gothic majesty of Siena or from the historical rival of Florence. In any case, moving away from the large urban centers, you will encounter another equally fascinating Tuscany, with centuries-old villages perched on green hills and churches located in the most remote places. So having a lot of opportunities to photograph, I made different itineraries and photographic tours. Below I put several destinations of my photography workshop in Tuscany. So, my advice is to start understanding what your desire and subject to photograph is and then choose your itinerary.
---
Itineraries of my Photography Courses or Workshop in Tuscany
My tours are designed to photograph the authentic Tuscany in a way that you could never live on your own! Indeed I grew up in this area, so i can shown the region as un local. For the reason that are many things to photograph, I make different tour and courses in different locations for any photographers. Some photography workshop in Tuscany are scheduled in advance for small group and other are private courses and tour made on request. Usually you can choose different itineraries of your photography tour. If you want more the details will be sent with an email.
---
Choose your different Photography Workshop in Tuscany
---
INQUIRE ABOUT MY WORKSHOP IN TUSCANY
---
---
PRICES
Tuscany photo tour/workshop costs € 150,00 per person per day (min. 2 persons). From a single day to a week tour in Tuscany.
One person (and companion without camera) tour/workshop costs € 200 per day. A personal tuition with me to improve you photography
---
THE PRICE INCLUDES:
Pick up and drop off from/to nearest train station. or airport in Tuscany.
All ground travel costs (car, driver, maps, fuel and tolls).
Full time guide and personalized instruction in-the-field.
THE PRICE DOESN'T INCLUDE:
Accommodation. Anyway if needed I help to find one and booking without commission.
Airfare to Italy and travel costs to reach the pick up point.
Meals and beverages.
Travel Insurance (It is not mandatory but we don't take any responsibility).
---
WHY CHOOSE MY PHOTOGRAPHY WORKSHOP IN TUSCANY ?
Unlike most companies offering photography workshops and tour, I'm expert in fine art and landscape photography. I represent an international standard of quality in terms of photography workshops tuition and tours. I running workshop from many years and my works has been recognize with internationally awards.
My Photography Workshops are small, usually with a maximum of 5 people. Therefore, I will spend time with you individually and mix up the groups regularly, so everyone gets a fair share of my time. Sometimes we split into groups of two and meet up regularly.
DAILY PROGRAM OF MY PHOTO TOUR IN TUSCANY
During my Workshop in Tuscany we'll photograph every day, including the first and last day of the trip. To take advantage of the best light, we'll go out to photograph at sunrise and sunset every day, adding as many daytime shooting sessions as well as the weather will let us. Even I grew up in this magic land,i can't control what the weather's going to be. So, it would is not make sense to publish a detailed daily program on this page, only to have to change it later. So we'll select our shooting locations for any given day according to that day's weather.
LOCATION IN MY PHOTOGRAPHY WORKHSOP IN TUSCANY
Those are the best location I choose to our photography workshop in Tuscany to cover and discover. In fact, to realize the best images possible, I'll select our shooting locations for any given day according to the weather. Therefore together we'll photograph the stunning view from the Tuscany hills, or little amazing city or unbelievable coast. I have specific itineraries planned but your schedule could be personalized. Usually my location to shooting are Florence, Pisa ,Siena and Livorno . Also some small ancient villages around the hills like Volterra and San Gimignano. Here you will shoot the famous hills and stones towers passing through the vineyards. So there are plenty of opportunity and usually I organize different tour according to the needs of the participants.
---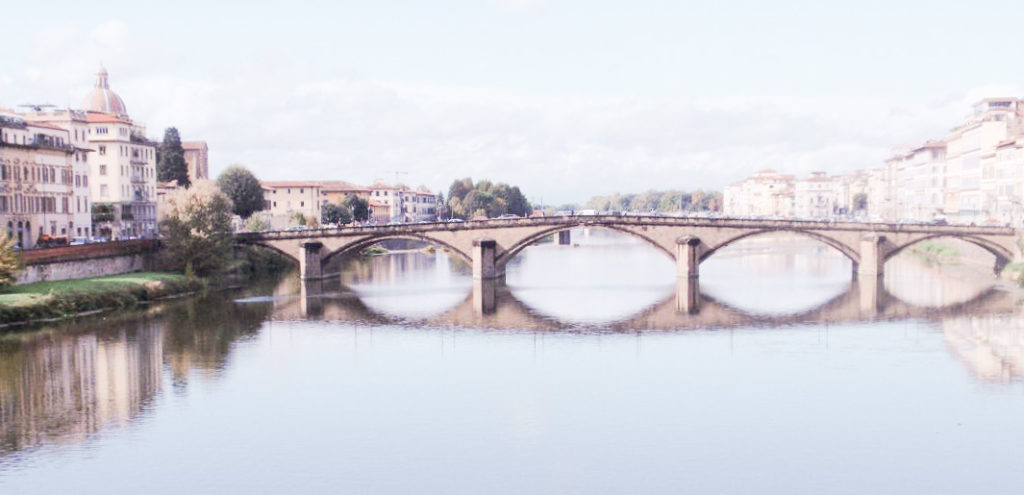 ---
Invest for skills and experience
I think the best reasons to attend a photography workshop is that you can learn how to make better photos. So i believe that investing in experiences is a much better investment than investing in gear. Also you have some benefit that you don't find on line or for free. In fact, attending a workshop you can gain distilled wisdom about photography from the instructor.
Get into Photography Workshop in Tuscany
When you attend a photography workshop in Tuscany get into it. Can be obviously but some time is not. So when you attend a workshop, know that you need to work hard, if you actually want to improve your photography. Indeed you have to be really focus and remember yourself often why you are there.
After the Photography Workshop in Tuscany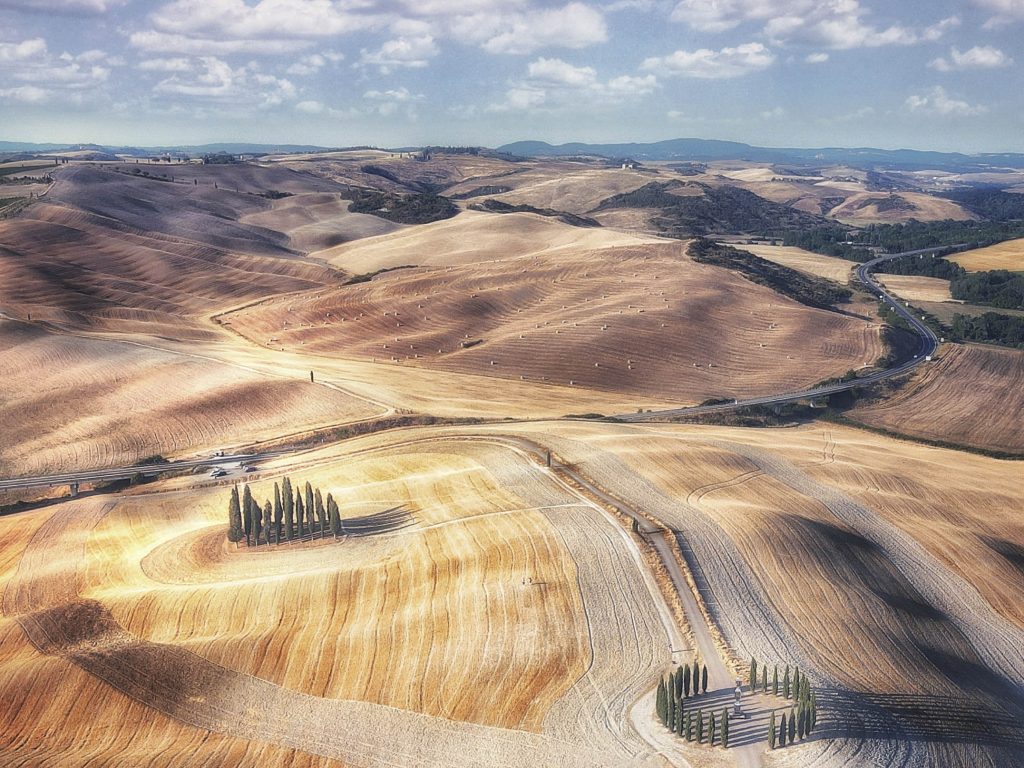 Usually at the end you will finish the course with a strong set of images that captures the place you have been visited. After the photography Workshop in Tuscany, I'd like to stay in touch with most course participants. Indeed i encourage you to take up personal projects that are close to you.
---

We will explore a visual approach and techniques including layering, good use of the environment around you, along with introducing compositional elements that will add depth and detail to your images.

When we traveling togheter I help you to get close to the action, after that you will overcome fears about approaching strangers or acting in unfriendly environment. During the workshop I offer you candid and constructive feedback on a regular basis.

My workshops are immersive, not only we visit amazing locations, some off the beaten track, we will getting close to people and places. I'd like to letting you take shoot photographs you have dreamt of.

Every day we will develop your skills, processing and editing. In this way you will improve all aspects enabling you to create strong body of work.

You'll come away with a great understanding of photography and the elements that make up a great photograph. Is important to come back with something important for you.
---
EQUIPMENT & CLOTHING
My tips and recommendation for camera gear, clothing and footwear.
PHOTO EQUIPMENT
A camera with remote or timed release
Lenses from WA to Tele
A sturdy tripod & head combination
A set of filters (Polariser, Grad NDs, NDs)
A laptop for our post-processing sessionsAn external HDD for image backup
CLOTHES
Rainproof jacket
Warm gloves
Warm and rainproof hat
Tech clothing, organised in layers​​
Rain pants
FOOTWEAR
Warm socks
Warm waterproof hiking boots
---
Be prepare to my Workshop in Tuscany
Before arrive to photography in Tuscany get sure to be prepare. It's not a big area but there are a lot of thinks to do and capture. Indeed are not easy choice to dealing with, especially if you are first timer. So find your subjects to shoot is really fundamental and then decide how do it. Usually my first step to be prepare is to look a map of the area and choose what coming first. Also search for landscape to capture and what time I have the best light to do it. Then try to read something about history and culture and costumes. Meanwhile search for works made in this region by greater photographers. Indeed from them you will be learning a lot of things. Take notes and made a checklist.
Finally, be sure you have the right traveling photography equipment. Anyway in Tuscany there are plenty of shop where you can find almost everything.
---
Send me an email or chat with me in WhatsApp with your favorite dates, number of participants, and photography interests. I will answer right away with all details.
My Workshop in Tuscany take place all year long, when I'm not traveling.
Private tours/workshops.
Deadline for booking is few days before starting. I also consider last minute bookings (less than 2 days before starting) but i cannot ensure the availability.
Upon request the duration can be extended, ever during the tour/workshop, if possible.
---
When Photograph Tuscany
The best time to visit Tuscany is the low season is from April to June and September to November. In this time the light is at the best and you can get really amazing colors a t the golden hours. Also the weather is generally nice, the prices are lower and there are fewer tourists. Instead is better to avoid the end of July and August, because it is very hot and the light is strong., Another months to consider are in winter is generally quite cold in the whole region, more than you normally imagine. You can find interesting weather condition to capture. Particularly the hilly areas of the hinterland, such as those of Siena and Cortona, can be cover by fogs.
---
Highlights of Photography Workshop in Tuscany
Florence
A photo workshop and tour in Florence is a pleasure for every lover of art and beauty. The capital of the region is often called an "open-air museum". Indeed it rich in art and history, which can be seen and admired even just walking through its streets, in churches, palaces and monuments. Can you start your day of shooting arriving early morning in the central Piazza del Duomo. Here can you will see the Cathedral of Santa Maria del Fiore with its beautiful brick dome designed by Brunelleschi in the 14th century.
Siena
Next highlights is Siena. This town is located on various hills so expect some ups and downs, but the main attractions are quite close together. Start your itinerary on foot in Piazza del Campo, famous for its particular shell shape and the Palio di Siena. This main event of the city is a horse race through the districts of the city which takes place twice every summer. The tower of Palazzo Comunale and the Torre del Mangia offer a spectacular view of the square and the city, climb to their top to a panoramic shot!. Then head to the Duomo, a precious example of Italian Romanesque-Gothic style, with its splendid pavement, then to the Baptistery, the Crypt and the Opera Museum.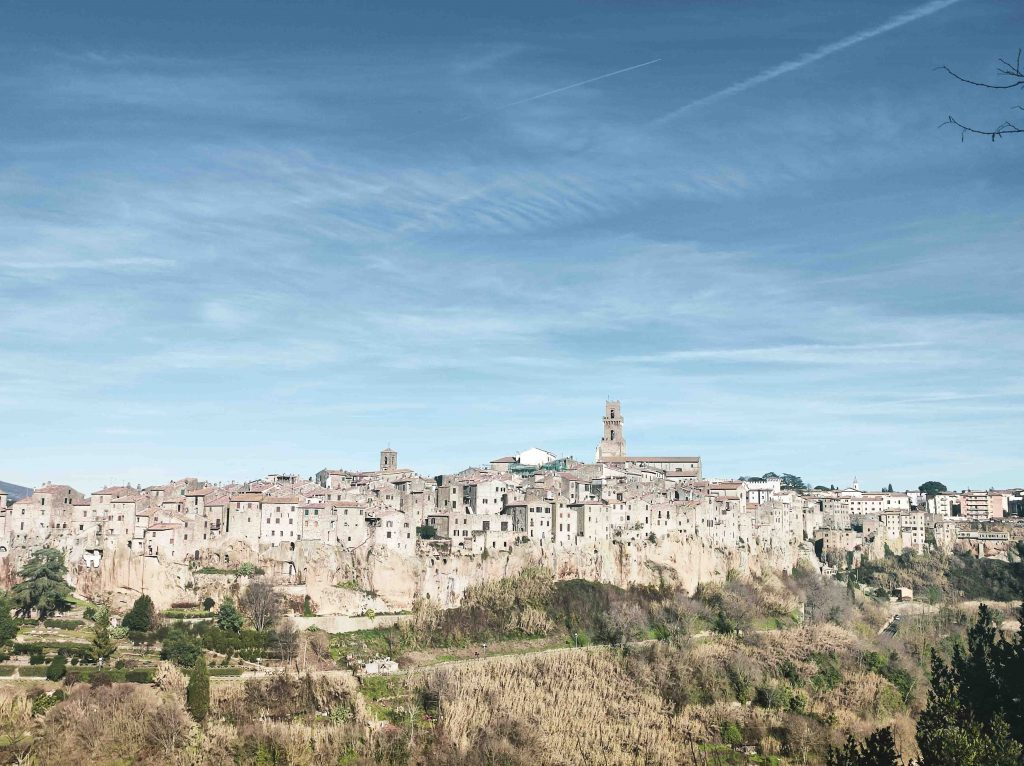 San Gimignano and Volterra
Two gems from the region should not be missing from your photographic itinerary. San Gemignano and Volterra are two small historic towns overlooking the Tuscan hills. Already from the roads to get there you can enjoy and capture fabulous landscapes of multicolored hills and vineyards. To be photographed in the golden hour. In the winter time the area can be covered by a fogs, that give to a landscape something magic and unique . The two locations have also an amazing old town center, with churches and museum to capture. In Volterra can you shoot the ruins of its Etruscan acropolis and its Roman amphitheater (one of Italy's best preserved). Also can you visit its rich stash of Etruscan funerary urns at the Museo Etrusco Guarnacci.
Pisa
The famous Piazza dei Miracoli and the Leaning Tower await you, in Pisa . Take some time also to photograph the interior of the Duomo, the Baptistery and Camposanto. Anyway, during the day time is full of tourist and maybe at night with tripod is best time to capture the Tower and the other monuments. The city is smaller and can you visit just walking and shooting especially in old town and along the river Arno. If you have enough of the city, just outside of town there is the famous Certosa of Calci, a medieval religious abbey. So coming there if you want photograph some amazing images of details and architecture.
Lucca
The nearest Lucca is enclosed within mighty Renaissance walls which today have become a beautiful park. Here you could rent a bicycle to explore and admire Lucca from every angle, even walking along the walls. Walking in the historic center of the city, be sure to capture the Duomo, the particular oval shape Piazza dell'Anfiteatro.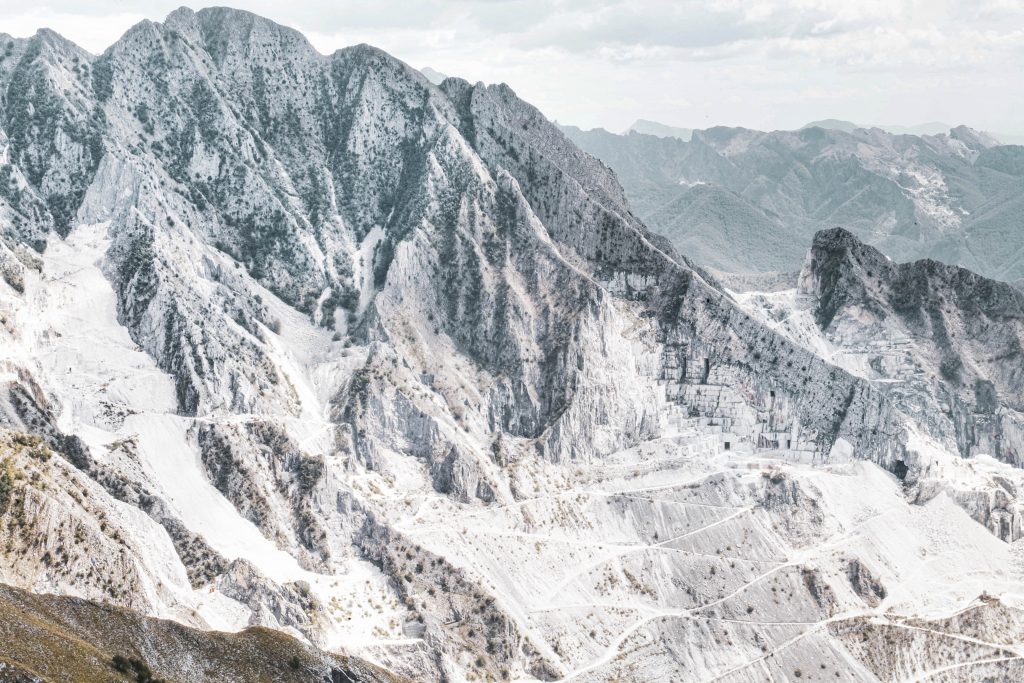 Arezzo
If you head east towards can photograph the fascinating city of Arezzo. This small town is the birthplace of brilliant masters such as Piero della Francesca and Giorgio Vasari. Like a typical city in Tuscany the old town in the center is full of churches and monuments to visit. Take a walking to the Basilica of San Francesco with the splendid frescoes of the Legend of the True Cross by Piero della Francesca. Then capture the Church of San Domenico with the wooden crucifix of Cimabue. You will pass through the magnificent Piazza Grande with the lodges of Vasari and the Archaeological Museum Clinic Mecenate.
At just few minutes of car south of Arezzo there is an ideal stop to is Cortona. On the way there are typical countryside to visit with some panoramic view to shot. Cortona is origins date back to the Etruscans and one of its main attractions is the heart of the city is its Piazza della Repubblica, with the Palazzo Comunale standing in the square.
Livorno and the Coast
Livorno is actually the second largest city in Tuscany, but it is not very well known. Don't expect to photograph a medieval old town, like in other Tuscan cities. Instead get ready to capture seascape and a charming Venetian-style neighborhood with canals. You can indulge yourself with the beaches that extend south of the city and with a charming promenade. Surely for some photographers can be an unexpected surprise may arise. The mascagni terrace is certainly the place to be photographed with its geometric lines and black and white floor.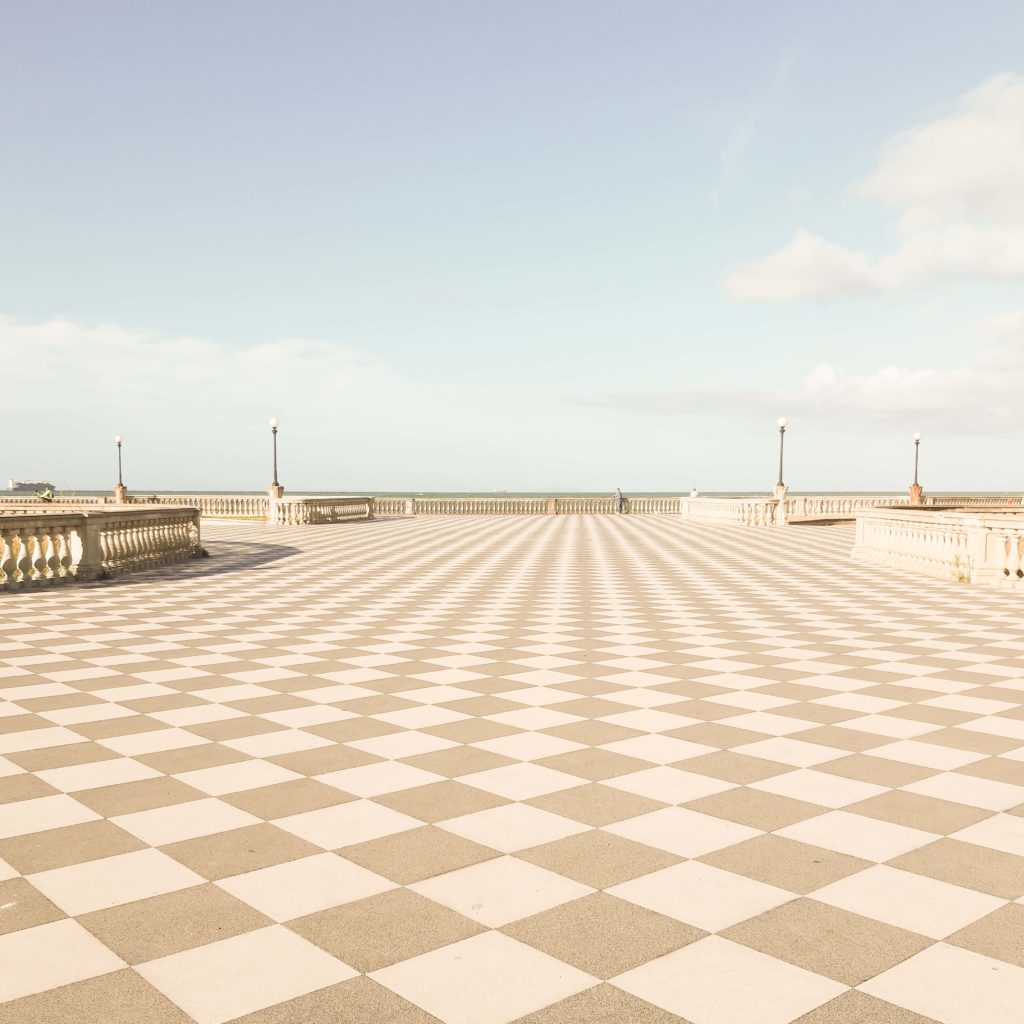 Carrara and Alpe Apuane
The Carrara marble quarries are an open-air museum to photograph. The dazzling charm of its white treasure. Everything in Carrara remind us its famous marble and for photographer there are many landscapes and opportunities to make great images. Start for the ancient town and its old historical old church and monuments. Then you can start your visits to the marble caves and of his white gold. So you can shooting all around the area. Indeed from the mountains you will have a great panoramic view like in Campocecina, just outside of the city.
Off Beaten track
Tuscany is such an extraordinary and varied land to photograph. With so many different places and attractions scattered throughout its territory, you are continually surprised by new hidden corners. Anyway there is also a lesser known and unusual part of Tuscany, equally fascinating and incredibly surprising! Can you capture picturesque villages rich in history, ancient traditions, particular craftsmanship, ancient walls, delightful alleys and breathtaking landscapes.
---
---
To entry into Italy, travelers doing my photography workshop in Tuscany from Eu Member States and the Schengen Area (List C) are required to present the Eu Digital COVID Certificate showing that:
you have completed the prescribed anti-SARS-CoV-2 vaccination cycle at least 14 days ago,
Or you have recovered from COVID-19 (the certificate of recovery is valid for 180 days from the date of the first positive swab),
or you have taken a negative molecular or antigen swab test in the 48 hours prior to entering Italy.
---