WE PRESENT A WORKSHOP IN BRITTANY AND NORMANDY, A LAND OF LIGHTHOUSE, STORM, AMAZING VILLAGES AND NATURE. ALSO IS PLACE OF MAGIC ATMOSPHERE, SO UNIQUE AND BEAUTIFUL THAT IT IS IMPOSSIBLE NOT TO LOVE IT
---
Intro Workshop in Brittany
The north France atlantic coast is synonymous of breathtaking landscapes. Here, where the wind getting wild the lighthouses and the cliffs turn impetuously to the sea. In these fishing villages the days are marked by the rhythm of the tides. At the center of the journey there will be landscape photography in the hours of better light. But even visiting typical Breton villages and the marvelous city of Pirates, Saint Malo. Finally, we will follow the Breton coast between cliffs, lighthouses and villages to close with the fascinating Mont Saint-Michel in Normandy.
---
Itinerary Workshop in Brittany and Normandie and Location
---
The pick up and Drop Off can change if the participants are agree with mutual interest.
---
DAILY PROGRAM | During my Workshop in Brittany we'll photograph every day, including the first and last day of the trip. To take advantage of the best light, we'll go out to photograph in best condition of light like the golden hours, adding as many daytime shooting sessions as well as the weather will let us. Indeed In Brittany and Normandy I can't control what the weather's going to be . So, it would is not make sense to publish a detailed daily program on this page, only to have to change it later. So we'll select our shooting locations for any given day according to that day's weather.
LOCATION |Those are the best location I choose to our photography workshop to cover and discover. In fact, to realizethe best images possible, I'll select our shooting locations for any given day according to that day's weather. Therefore together we'll photograph the stunning view from Saint Malo, the beaches of Normandy, and the amazing Mont St. Michel. Also along the coast in Brittany Cap Frehel, Cap d'Erqui, the Cote D'Armor, Pointe du Chateau. And don't forget the lighthouses such as Men Ruz, Pontusval, Phare du Four, Phare de Kermorvan, Phare Petit Minou, Phare St. Mathieu and more.
---
---
The Photo Tour In Brittany include
✅ Professional Tuition and Experience
✅ Transportation and tolls
✅ Photographic planning
✅ All tickets & entrance fees
✅ Fun 🙂
✅ Travel and accommodation logistic planning
The Photo Tour In Brittany does not include
Your trip to and from Bretagne
Food and beverages
Travel and Medical Insurance
Weather control 😉
Everything not mentioned in "The Class includes"
Accommodation
---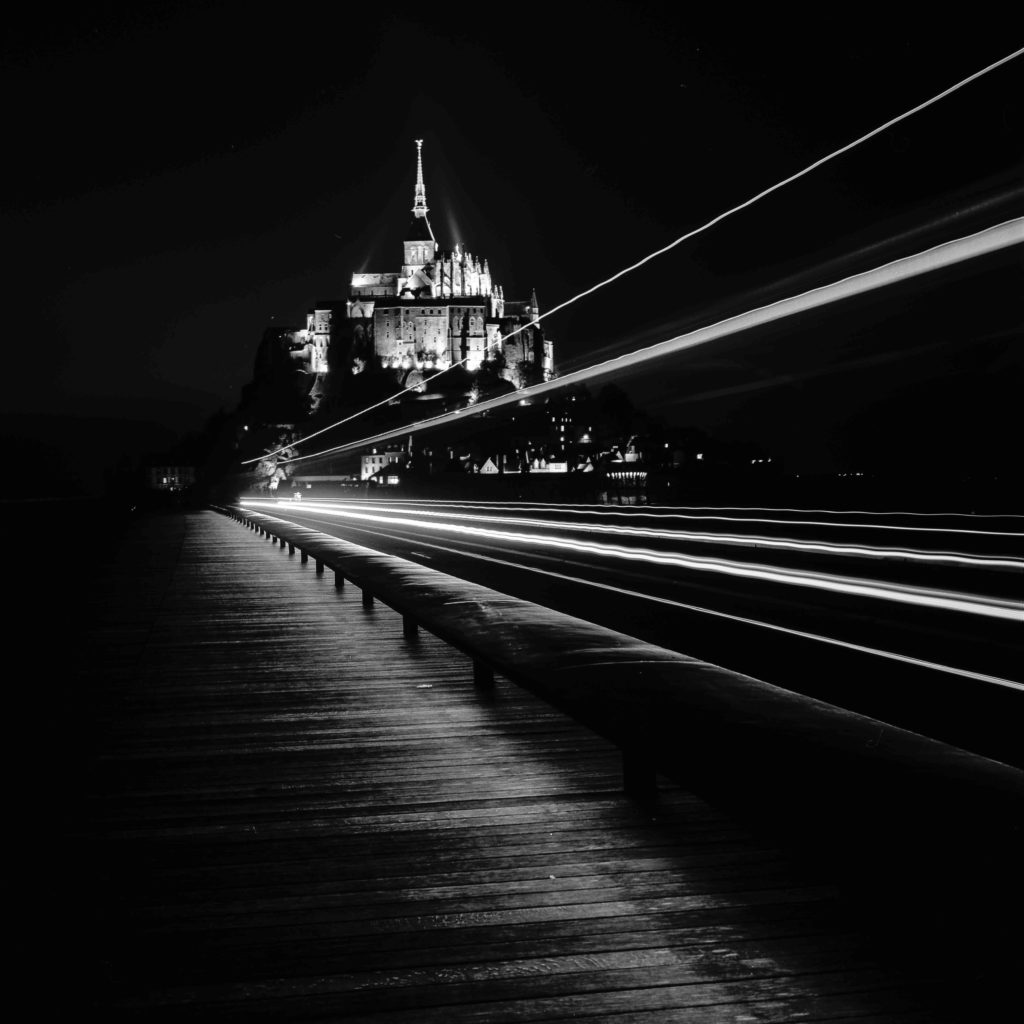 ---
WHY CHOOSE MY PHOTOGRAPHY WORKSHOP IN BRITTANY ?
Unlike most companies offering photography workshops and tour, I'm expert in fine art and landscape photography. I represent an international standard of quality in terms of photography workshops tuition and tours. I running workshop from many years and my works has been recognize with internationally awards.
My Photography Workshops are small, usually with a maximum of 5 people. Therefore, I will spend time with you individually and mix up the groups regularly, so everyone gets a fair share of my time. Sometimes we split into groups of two and meet up regularly.
---

We will explore a visual approach and techniques including layering, good use of the environment around you, along with introducing compositional elements that will add depth and detail to your images.

When we traveling togheter I help you to get close to the action, after that you will overcome fears about approaching strangers or acting in unfriendly environment. During the workshop I offer you candid and constructive feedback on a regular basis.

My workshops are immersive, not only we visit amazing locations, some off the beaten track, we will getting close to people and places. I'd like to letting you take shoot photographs you have dreamt of.

Every day we will develop your skills, processing and editing. In this way you will improve all aspects enabling you to create strong body of work.

You'll come away with a great understanding of photography and the elements that make up a great photograph. Is important to come back with something important for you.
---
WARNINGS WORKSHOP IN BRITTANY:
Brittany is a spectacular land, but it is good to be prepared to sudden and unpleasant situations. In fact, the weather is definitely variable, so it can range even on a sunny day to a storm of water. Moreover the place is famous for its powerful oceanic storms with winds that sometimes reach 200km / h and if we have luck to come across a similar weather event is good to accept the situation and have a good anti rain. Therefore ,Waterproof boots are a must, useful for walking on the cliffs and having your feet dry and warm during a possible disturbance; onion clothing plays a fundamental role and a good jacket to protect from the cold is ideal for enjoying this land without too many worries. So, A waterproof backpack cover is a must, to have the equipment always under cover; these are extreme situations, but not improbable, so starting biased is always part of the game.
Invest for skills and experience in a Photo tour
I think the best reasons to attend a photography workshop is that you can learn how to make better photos. So i believe that investing in experiences is a much better investment than investing in gear. Also you have some benefit that you don't find on line or for free. In fact, attending a workshop you can gain distilled wisdom about photography from the instructor.
Get into it
When you attend a workshop get into it. Can be obviously but some time is not. So when you attend a workshop, know that you need to work hard, if you actually want to improve your photography. Indeed you have to be really focus and remember yourself often why you are there.
After the Workshop in Brittany and Normandy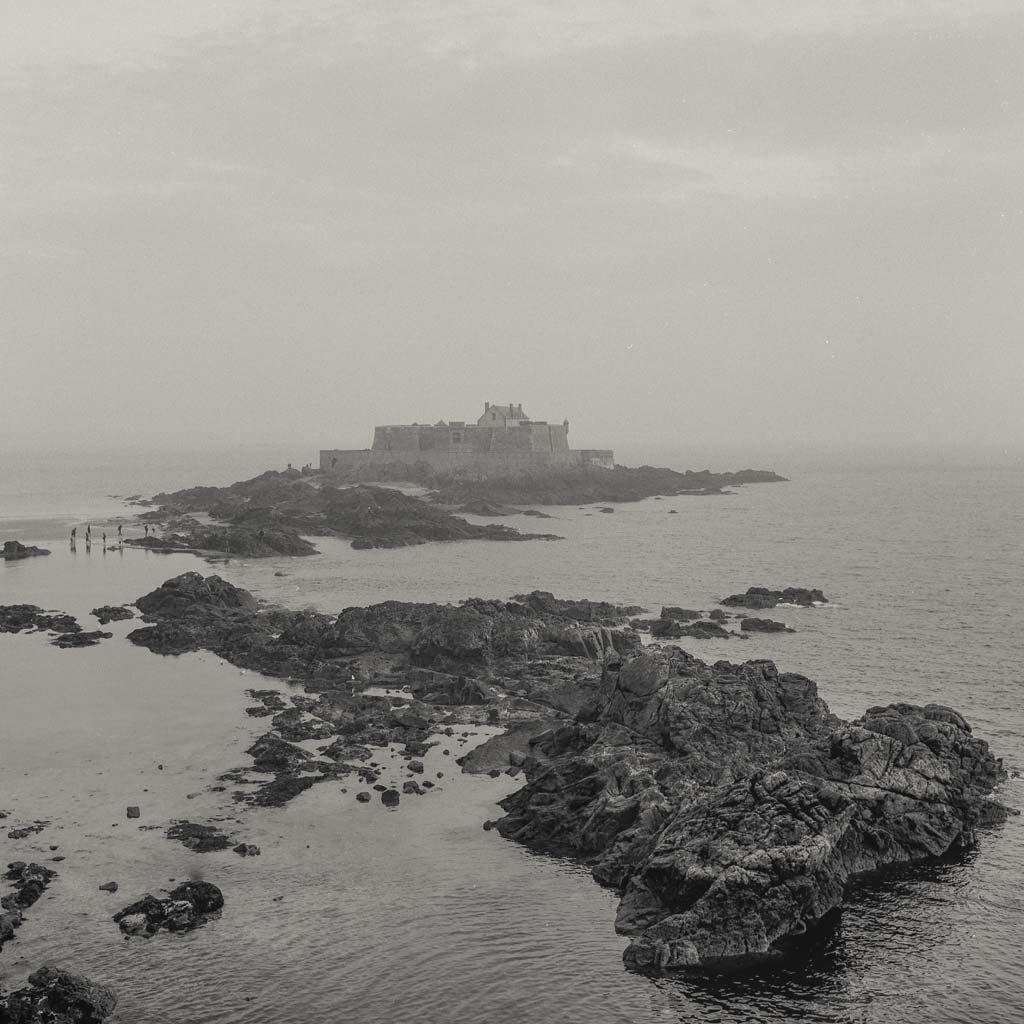 Usually at the end you will finish the course with a strong set of images that captures the place you have been visited.After the workshop, I'd like to stay in touch with most course participants and encourage you to take up personal projects that are close to you.
---
ITINERARY CHANGES: Workshop in Brittany and Normandy itineraries can be modified for logistical needs and / or adverse weather conditions. On the occasion of particular occasions, or according to the days of departure, the order of visits and hotel services may be subject to some variation. Anyway we guaranteeing in any case the complete performance of the program, except for reasons of force majeure.
---