Drones in Tuscany. I have been flying and photographing with drones for a few years. I use it mainly for area photos and videos in areas near my home, in Tuscany. Hence the idea of developing a sort of guide and small map of the Tuscan territories where you can fly legally and without incurring fines and penalties, or worse, causing damage to things or people.
Rules and Fly zone for Drones in Tuscany
The Italian agency responsible for drone safety, ENAC, has provided several internet-accessible details on flying for fun or work. The highlights are enumerated below.
Any Drone operators must register all drones in Italy.
Direct visual contact with the drone is required, and the operating distance should not exceed 500 meters.
You can fly drone less than 249gr without license.
Avoid flying too close to residential areas or populated areas.
Unless the owner/person consents, a safety distance of 500 meters from isolated buildings, people, vehicles, animals, and structures is required.
At no time is it permissible to fly a drone at night.
Do not fly near airports
It is forbidden to fly to events where there are large groups of people (demonstrations, concerts…)
Never exceed a height of 120 meters above the ground
Keep a distance of at least 50 meters from people and things
Always check the weather
Do not fly in protected areas
Beware of the wind, especially if you have a particularly light drone
Read the instructions for your drone carefully
You don't fly near other drones
Insure your drone
Fly zone and Maps to fly Drones in Tuscany
To check the flight zones in advance and check where to fly, the site to visit is D-FLIGHT. On this site you can also register as a drone operator and consult the flight and weather maps in real time. Personally before every time I visit this page to prepare my flights well. If you too are willing to fly with a Drone in Tiscana, consult the website for all the details.
---
---
Where Flight with Drones in Tuscany
Flight with Drones in Tuscany allows you to capture landscapes, art, historical cities and the famous cypress tree on top of the hill. Like other famous location to shooting in Italy like Amalfi Coast, Cinque Terre or Sicily, the region is certainly among the most beautiful in Italy and really has everything to photograph. From stunning art and architecture to colorful festivals. Or a classic panoramic photo of perfect landscapes of olive groves, vineyards, cypresses and poplars. There is an overabundance of things to photograph in Tuscany. Indeed there are many places and opportunities in this region that you don't even know.
Siena and Val D'orcia
The province of Siena is one of the richest areas of Italy in terms of natural and artistic beauty with four UNESCO world heritage sites. In this area the countryside here offers extraordinary beauty, in terms of vineyards, olive groves, forests. Also there are natural reserves dotted with castles and some churches and medieval villages still intact. This extraordinary southern part of Tuscany offers famous hilly areas such as Chianti, well known for its excellent wines, villages and precious vineyards. Is really amazing shooting the clay areas and moon-like landscapes like the Crete Senesi. Then moving only a few kilometers away to capture the Val d'Orcia valleys covered with sunflowers. And if you have more time catching some panoramic view of the picturesque medieval villages such as Pienza and Montalcino.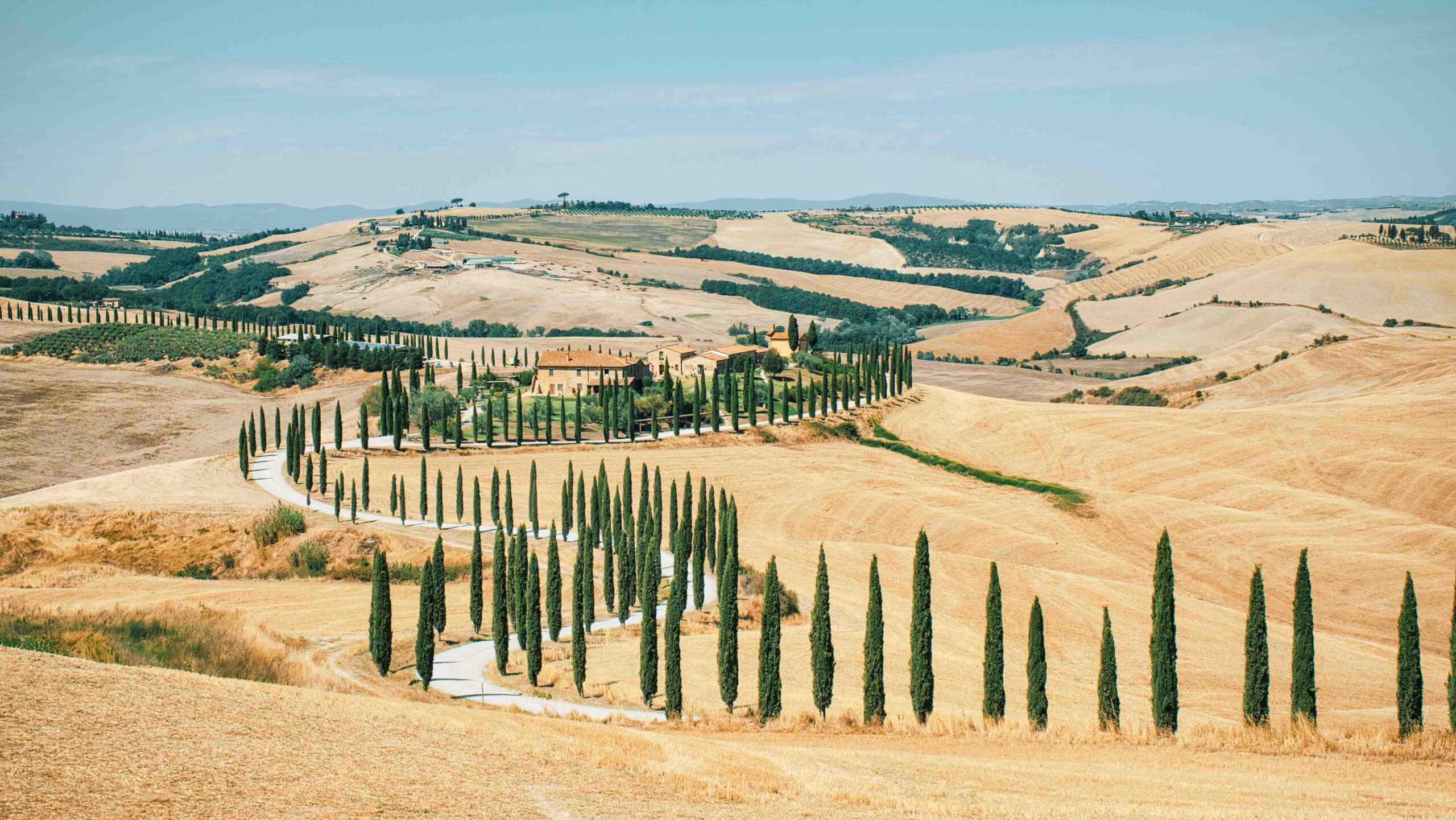 Saturnia
Moving south to Lazio region there are plenty of hot spring. One of the most amazing and beautiful is Saturnia. If you go directly to the Cascade del Mulino, you will flight above this nice public hot spring.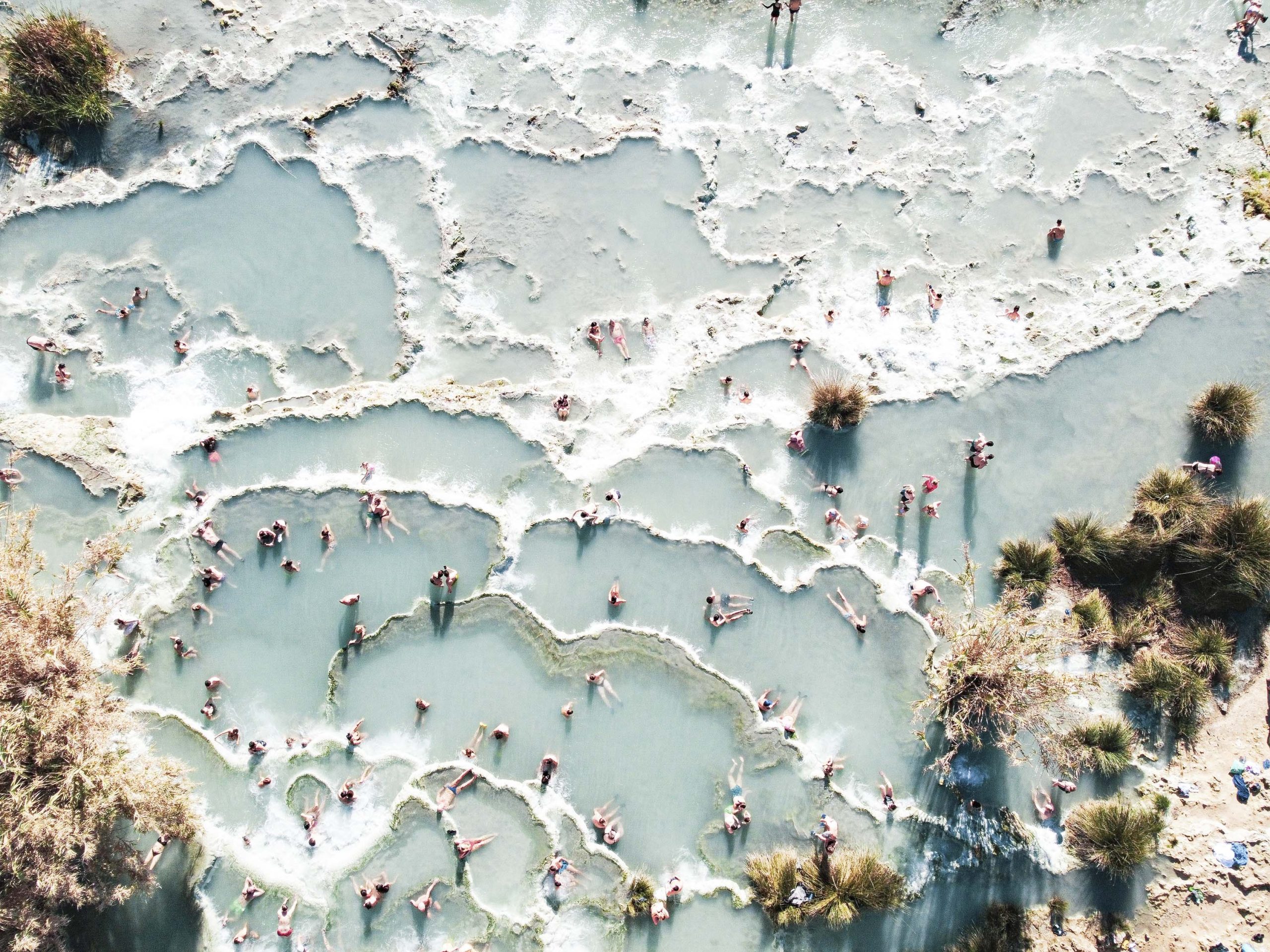 Alpi Apuane
On the north west of Tuscany there is another great location to photograph on the area of Apuane Alps. In fact, famous for is marble and beautiful mountains Carrara is one of this places to shooting once in a lifetime. Indeed,The Carrara marble quarries are an open-air museum to photograph. The dazzling charm of its white treasure. Everything in Carrara remind us its famous marble and for photographer there are many landscapes and opportunities to make great images. Start for the ancient town and its old historical old church and monuments. Then you can start your visits to the marble caves and of his white gold. So you can shooting all around the area. Indeed from the mountains you will have a great panoramic view like in Campocecina, just outside of the city. From here you can reach in less then one hour another amazing location, the Cinque Terre.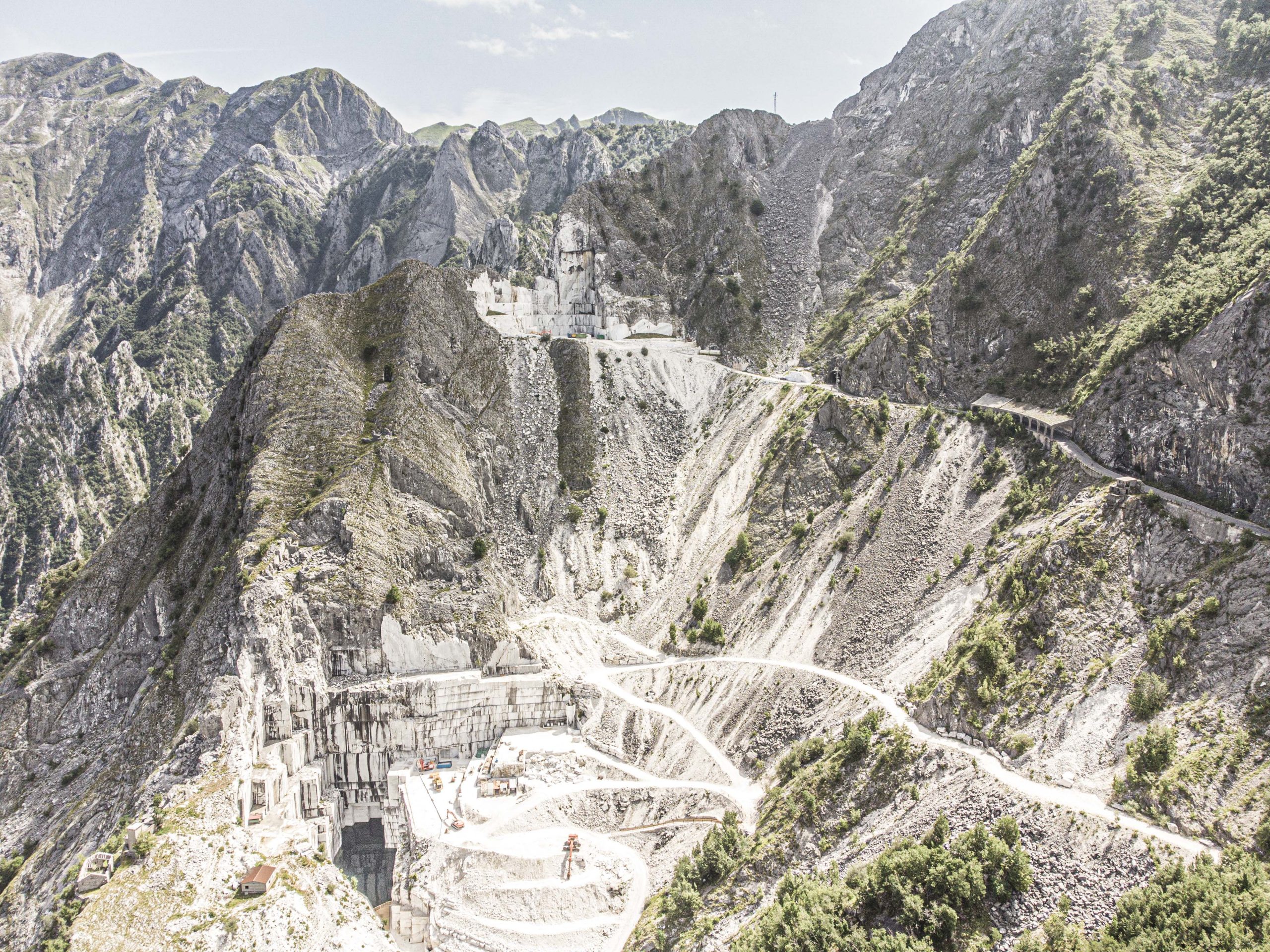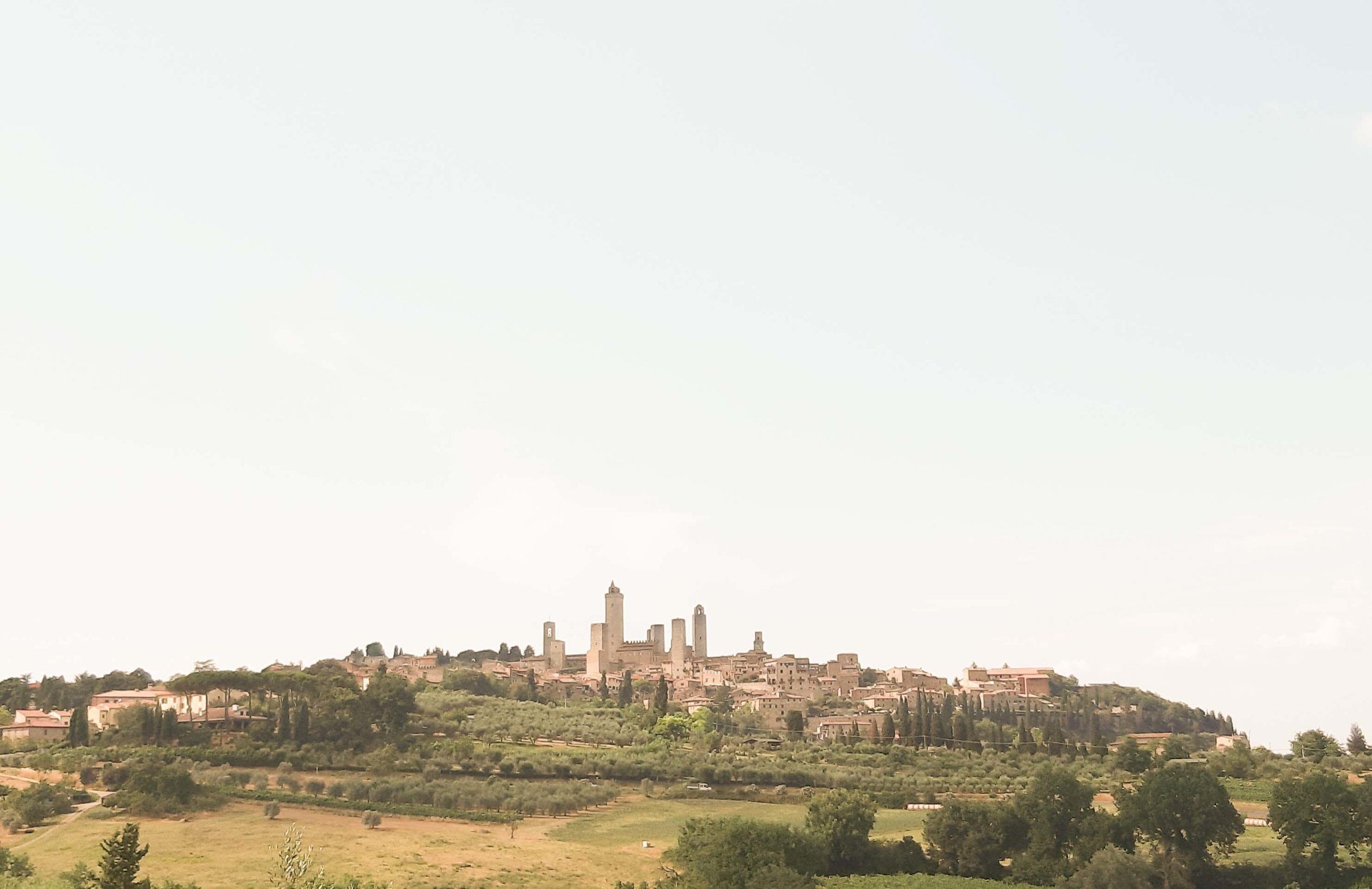 Livorno and the Drones in Tuscany Coast
Livorno is actually the second largest city in Tuscany, but it is not very well known. Don't expect to photograph a medieval old town, like in other Tuscan cities. Instead get ready to capture seascape and a charming Venetian-style neighborhood with canals. You can indulge yourself with the beaches that extend south of the city and with a charming promenade. Surely for some photographers can be an unexpected surprise may arise. The Mediterranean Sea coast offers many opportunity and location to shooting.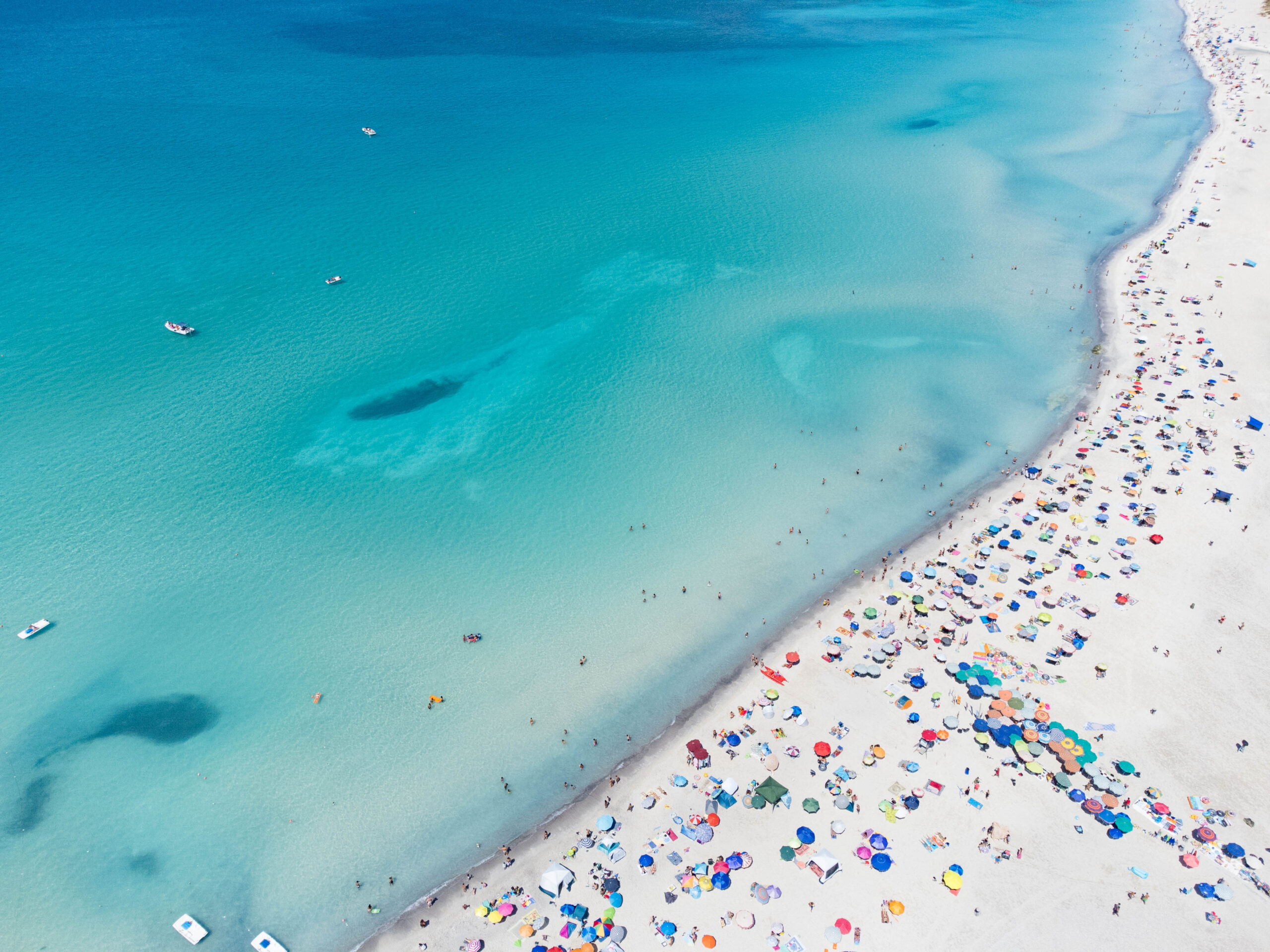 ---
---
Other useful information when flight Drones in Tuscany
If you want to make the most of your journey in the region and then try to prepare your journey in the best way possible. Here some additional information can maybe be helpful to you.
Language
The main language spoken in Tuscany is Italian. During the last few years the use of the English language has become more and more widespread. Also thanks to tourism in Florence, you will find shops and restaurateurs who speak at least basic English. The hotel staff generally speak fluent English. However, don't expect to be understood everywhere.
Money / currency
The currency in Italy is the Euro (€). Large shops, restaurants, and hotels will accept credit and debit cards, but in general they prefer cash.
Wi-Fi / Internet coverage
Cell phone coverage is good practically everywhere in Tuscany, but still slow in some areas. In Florence there are no problems and the service is fast enough. However in the countryside like hills around the city, the network leaves something to be desired. The costs of SIM card are affordable and you can find them in many shops.
Be Responsible
So when you going to photograph with drones in Tuscany respect the environment and stay away from problems. Usually the most strictly places are the church and the religious site. For having more information on responsible travel photography check my other post.
Travel Insurance for Drones in Tuscany
Getting a really good insurance. Like any destination, traveling with proper travel insurance is a must. Take care of yourself in Italy.
OTHER TOUR AVAILABLE