Photograph The Italian Riviera, synonymous with Italy's Liguria region, is a crescent-shaped strip of Mediterranean coastline. A cultural and seaside destinations, a truly unforgettable photography location.
Pick the perfect itinerary to Photograph the Italian Riviera
Liguria is a jewel set between land and sea. Characterized by pastel colors, this Italian region is famous throughout the world for its scenic, cultural and artistic beauties. After making writers and composers fall in love with it, Liguria continues to enchant thousands of photographers with its jagged coast and villages overlooking the sea. Surely Genoa and the other provinces have so much to capture with your camera.
The Most Photographic Area
Most of the images that represent Tuscany in web and in the collective imaginery coming from Val D'orcia. In this 20 km area you will photograph amazing pictures of rolling green hills with some cypress. This is a valley that lies in between three small little towns: Pienza, San Quirico d'Orcia and Montalcino.The word "Val" in Italian means "valley", while "Orcia" is the name of the river that flows through it. Anyway most of the photograph coming here in the same four or five spotted but I suggest you to explore more the area and find new location and new perspectives.
---
---
When Photograph the Italian Riviera
I have to say that Italian Riviera has many opportunity to offer photographers during every season, there's not a time of the year when you won't go back home with some amazing shots Anyway in my opinion the best time to visit Liguria is in spring and autumn season. In those months, from April to June and September to October, the light is at the best and you can get really amazing colors at the golden hours. Also the weather is generally nice, the prices are lower and there are fewer tourists. Instead is better to avoid the end of July and August, because it is very hot and the light is strong. Another months to consider are in winter is generally quite cold in the whole region, more than you normally imagine. You can find interesting weather condition to capture.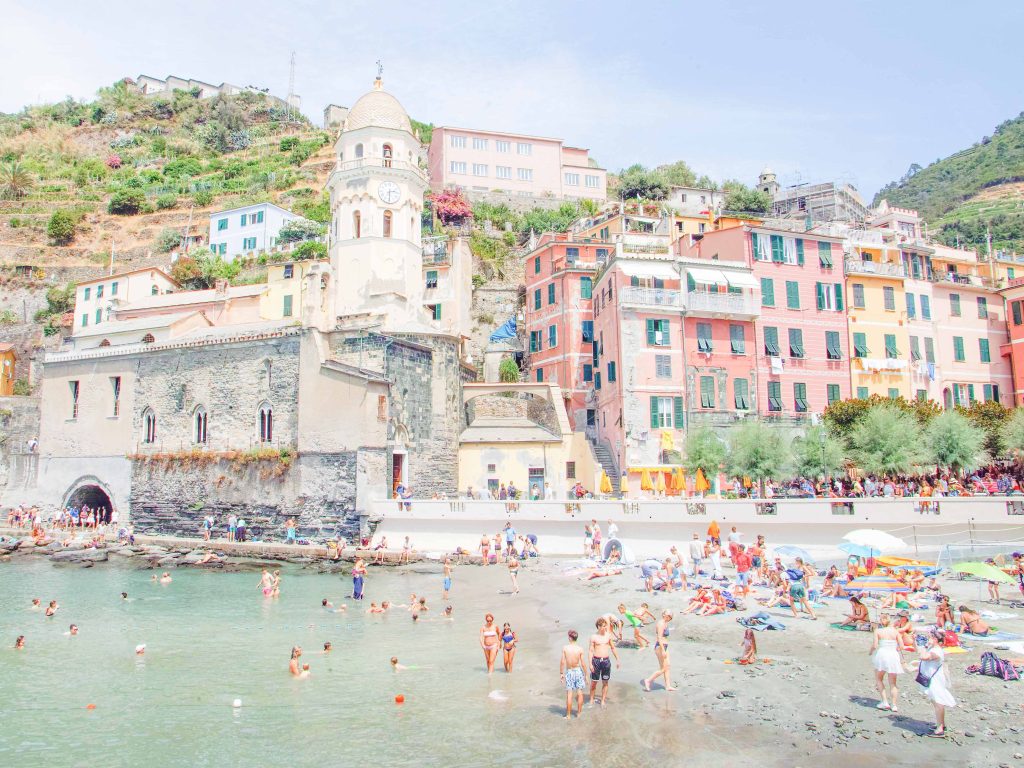 What to Photograph in the Italian Riviera
Cinque Terre
The Cinque Terre are five characteristic ancient seaside villages located in Liguria between the cities of Spezia and Genoa. The photography tour focus in capture the beauty of five villages. Monterosso is the largest village in the Cinque Terre with a wide beach that extends throughout the gulf, perfect for families, it has a large number of accommodations including hotels, guest houses and bed & breakfasts. Vernazza, with its characteristic little port and its famous square enclosed by the colorful houses in typical Ligurian style. Corniglia is the only village crossed by paths, located on a hill 100 meters high, perfect for trekking and nature lovers. Manarola offers special atmospheres, an ups and downs between alleys and squares. Its promontory offers a wonderful view of the village and near the small port you can find rocks perfect for a swim. Finally, Riomaggiore overlooks the sea, perfect for couples looking for a romantic atmosphere, from the dam you can admire the best sunsets of the Cinque Terre.
I wrote another post with more information about photograph Cinque Terre check it if you want more information.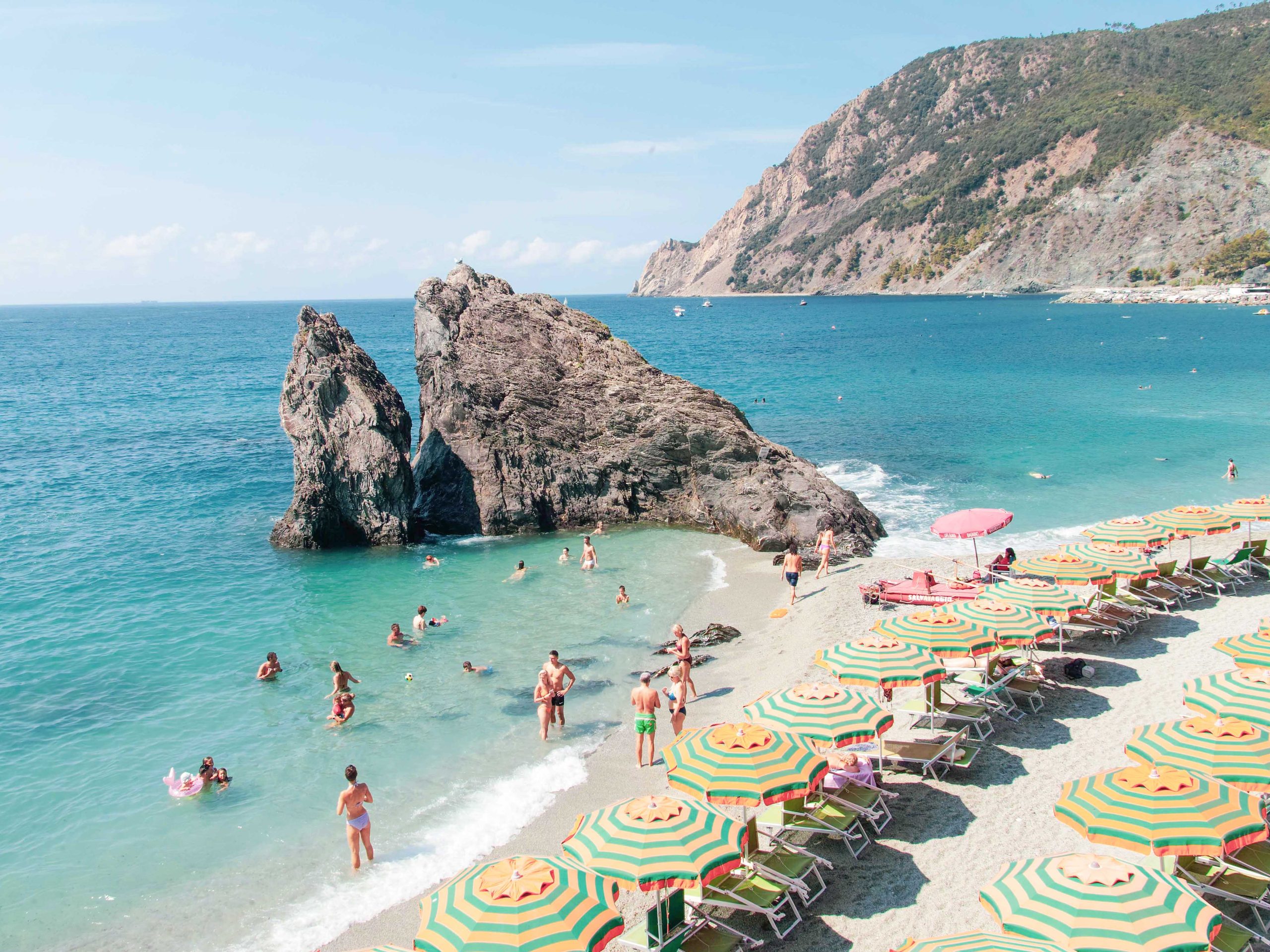 Riviera di Ponente
If you arrive from the French Riviera you could start photographing the Riviera di Ponente. This is the territory that joins the border of Ventimiglia with the Côte d'Azur, to the city of Genoa and includes the provinces of Savona and Imperia. In this territory, rich in medieval villages, fishing villages and surprising nature, there are the Riviera dei Fiori and the Riviera delle Palme. The highlights here are Sanremo and Bordighera, two the most amazing town to shooting.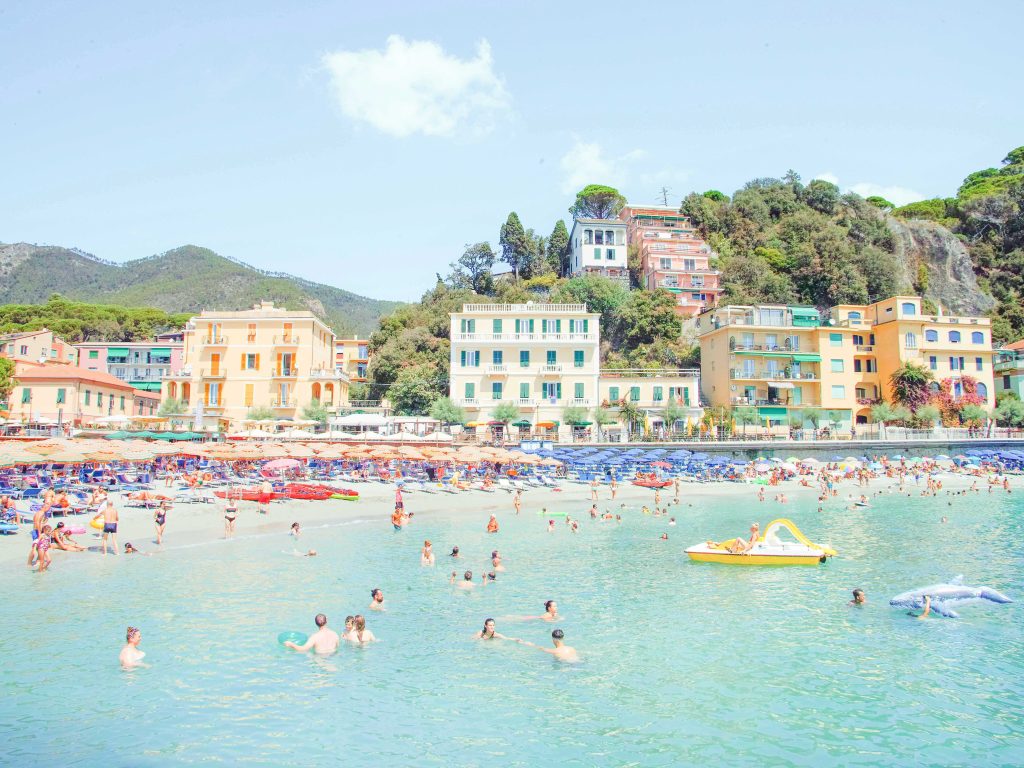 Portofino
An enchanting location to photograph is certainly Portofino, one of the most iconic places and symbols of Liguria. The perfect image of this magnificent seaside village is made by the surrounding promontory. Salute for one of the paths and you will be able to capture this small bay nestled in the green promontory, with its tall colored houses arranged in a semicircle around the famous Piazzetta.
Lerici
Lerici is a small village nestled in the Gulf of Poets. It is no coincidence that famous poets and writers of past eras passed through here and were inspired by the beauty of this place.If you want to photograph the Ligurian coast in the. its charm with few tourists Lerici is the perfect destination for you. In fact, every day you can go to the discovery of an always new and always different beach with in common, of course, the crystalline and transparent water typical of the Ligurian sea. Before leaving explore around the area, above all Terenzo a near village.
Camogli
Camogli is certainly one of the most photogenic and spectacular towns of the Golfo Paradiso, on the Riviera di Levante. Above all, what makes this seaside village a place to photograph is its unmistakable panorama. So you will be able to photograph the enchanting little port, surrounded by colorful historic buildings close to the seafront and the ruins of the medieval castle. Once out of the village you can photograph Punta Chiappa, a rock jutting out towards the Mediterranean at the base of Mount Portofino.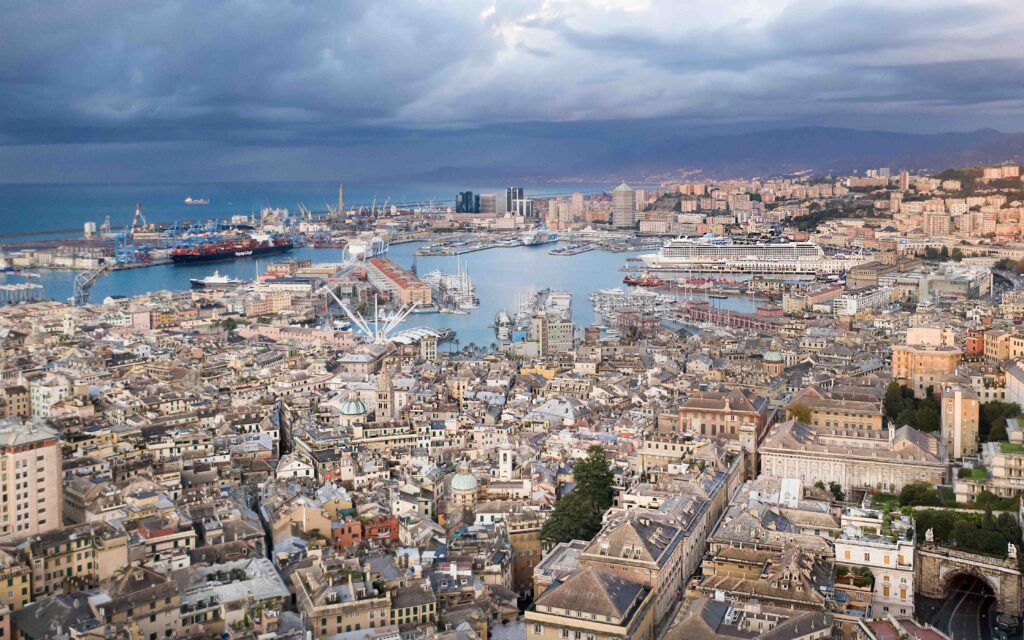 Be prepare to Photograph the Italian Riviera
Before arrive to photography in Italian Riviera get sure to be prepare. It's not a big area but there are a lot of thinks to do and capture. Indeed are not easy choice to dealing with, especially if you are first timer. So find your subjects to shoot is really fundamental and then decide how do it. Usually my first step to be prepare is to look a map of the area and choose what coming first. Also search for landscape to capture and what time I have the best light to do it. Then try to read something about history and culture and costumes. Meanwhile search for works made in this region by greater photographers. Indeed from them you will be learning a lot of things. Take notes and made a checklist.
The Right Gear to Photograph the Italian Riviera
Camera
The weather condition are quite plesant and evben in winter, doesn't get as bad as in many other countries on north Europe and near the Artic. Indeed for landscape photographers usually don't need a weatherproof camera to visitItalian Riviera, because most of the times you are going to shoot with acceptable weather conditions. Anyway, this doesn't mean that you don't need a good camera though! Finally, in terms of image quality, that any full-frame camera (DSLR or mirrorless) will be perfect for all the possible situations you might face in Liguria, but don't worry if you are used to working with an APS-C or a micro 4/3 camera: they will be more than fine too!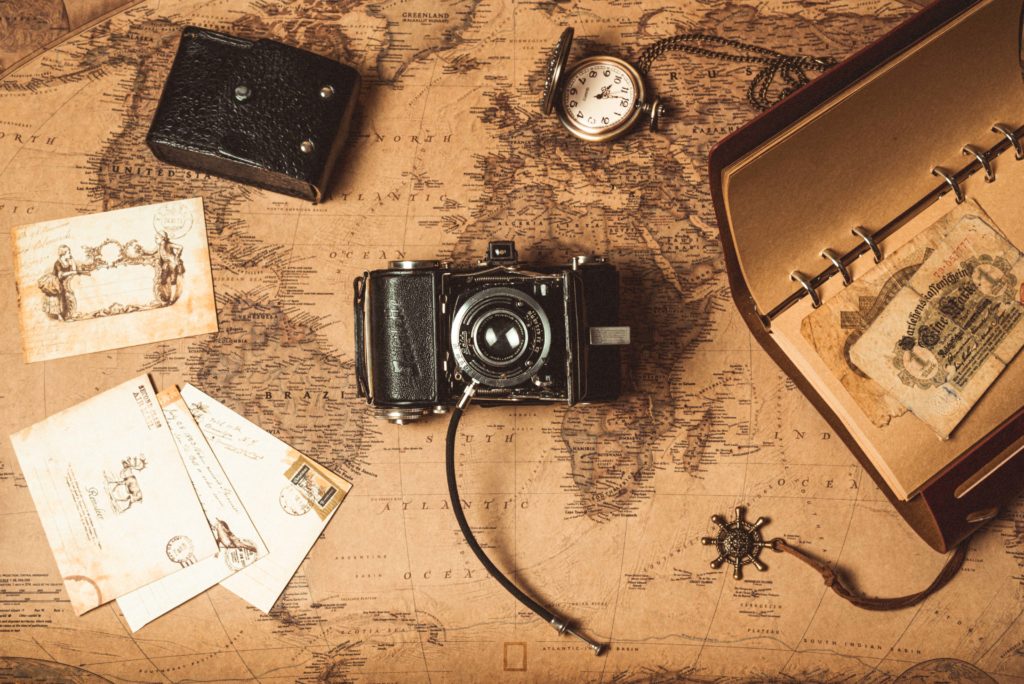 Lenses
In base of my experience, lenses can make a huge difference when shooting in Liguria. Indeed, to capture landscape photographers here is gonna be great to working with a lot with ultra wide-angle lenses, generally in the 12mm-24mm range. Anyway in springtime, in Liguria you'll be better off having a telephoto lens mounted to your camera that cover more distance. So my advice is to bring a lens to cover the 70-200mm focal range, possibly another one to cover the standard-tele range (24-70mm) . In conclusion, while it's a good idea bring a wide angle lens just in case, maybe the lens that i recommend the most is a good 70-200mm . Indeed, will most likely be your workhorse for most of your trip.
Tripod
For a landscape photography in Italian Riviera a good, sturdy tripod is always the first thing you should think about this trip. Anyway, since we don't have awful weather conditions in Liguria, you don't need a huge and heavy tripod. However, you're going to use it a lot in low light situations, from the sunrise to the blue hour in the evening, and maybe at night to shot some stars or townscapes in Cinque Terre. So, keep in mind that it still needs to be sturdy!
Filters
If you like to use filters to create particular effects and to play with long exposures, then take all of your filters during a trip to Italian Riviera. If you never use any kind of filter at all, it is simpe, don't bother to take them! Indeed, the Neutral Density (ND) filters when traveling to Liguria are nice to have in Ligurian Coast to catch amazing sunset and sunrise scenes.
Drones in the Italian Riviera
If you have a drone, the Italian Riviera is an amazing area to fly it. Anyway are many rules to do it and you have to be careful. In the East years you have to follow European recommendation to do it. Generally you can use just only outside if the city, in the old town you need special permit. Although you can looking this map about flying in Liguria.
Key Tips for shooting Landscape
Anticipate Crowds
Unfortunately, majority of these landscapes of Italian Riviera are downright famous. After all, let's not forget that many of them were featured in major motion pictures.
---
---
In any case, if you're anything like me, you try desperately to avoid other people when you're creating content. Like another famous location in Italy, like Venice, Florence, Sicily or Tuscany you need to avoid tourist and choose the right time.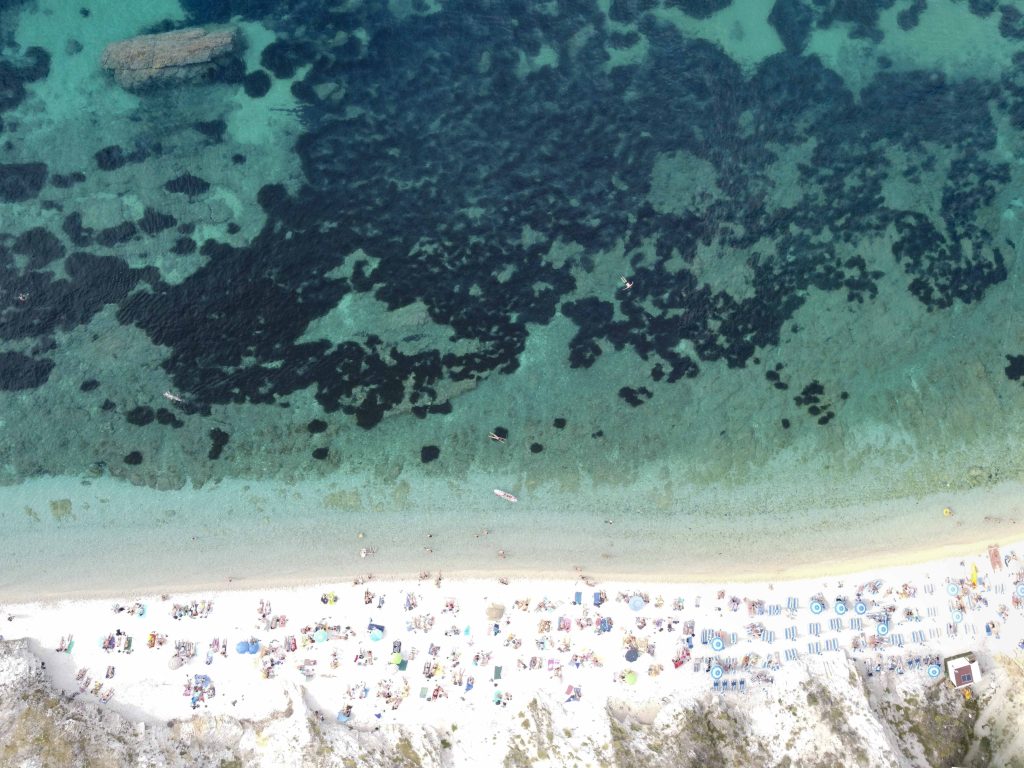 Chasing Light when photograph in the Italian Riviera
It's no surprise that great lighting is one of the key elements of great photography. In Liguria the light is quite strong and you have to adapt it to your style. Ideally, early morning at sunrise and at the golden hour in the sunset are the best time. As usual you need to arrive in advance and knowing well the location. Better wake up early and don't wasting time.
Move around to Photograph The Italian Riviera
The best way to travel for you photographic trip in Liguria is by a private car. However this is one of the most expensive forms of travel in Italy, is perfect option to moving around particularly in country side. The train is the fastest way to get from one side of the region to the other. To arrive via Flight, there are two airports, Cristoforo Colombo in Genoa (6 kilometers from the centre) and Clemente Panero in Villanova d'Albenga. The Port of Genoa is the most important maritime terminus in the Mediterranean for passengers and goods: you arrive from the ports of Europe, the Levant, the Americas, Africa and other continents. Minor ports are La Spezia, Savona and Imperia.
Renting Car
Having a car to photograph in Italian. Riviera is not absolutely required in all locations, but can improve the experience so much. So if you stay in city you can avoid rent one. Anyway you need a car in Liguria to explore, stay and photograph in the coast and countryside Also to see the area in any depth and to get the most out of your time here. Believe me, driving in Liguria is a real pleasure. Indeed there are journeys of sublime beauty to be undertaken, along roads that cross glorious landscapes. In conclusion I want to give you some tips to rent a car. So try to stay away from the center of the cities, in many of them you are not allowed.
Car rental companies in Italian Riviera
Many car rental companies operate in Italy, internationally and local. The most established are:
Hertz
Avis
Maggiore
Sixt
Budget
Enterprise
Alamo
National
Finally, you can rent cars in Italy in most airports, bigger train stations and additional offices in the most visited towns.
Other useful information to Photograph in Tuscany
Language
The main language spoken in Italian Riviera is Italian. During the last few years the use of the English language has become more and more widespread. Also thanks to tourism in Cinque Terre and the coast , you will find shops and restaurateurs who speak at least basic English. The hotel staff generally speak fluent English. However, don't expect to be understood everywhere.
Money / currency
The currency in Italy is the Euro (€). Large shops, restaurants, and hotels will accept credit and debit cards, but in general they prefer cash.
Wi-Fi / Internet coverage
Cell phone coverage is good practically everywhere in Liguria, but still slow in some areas. In Florence there are no problems and the service is fast enough. However in the countryside like hills around the city, the network leaves something to be desired. The costs of SIM card are affordable and you can find them in many shops.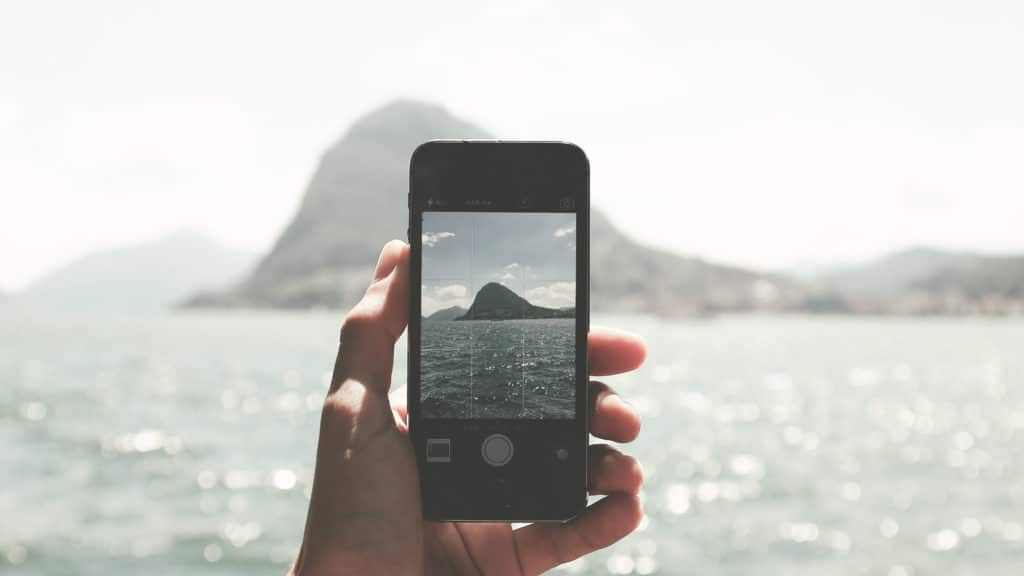 Sustainable when Photograph Italian Riviera
Sustainable photography should be truly important to a responsible traveler. In this regard I try to do my small part and to follow some guidelines when I travel and do my photography workshop in Italy. A sustainable model of photographic culture is absolutely necessary right now. So, in the way we pay attention to these things in our daily life, it is possible to include those passages in our photographic activities. Finally will. give you a list of some travel products eco-friendly:
Reusable straw & cleaner
Collapsible cups
Reusable Utensils
Sewing Kit
Reusable bags
Microfiber towel
Natural Insect Repellant
Solar battery pack.
Clothing when Photograph Italian Riviera
Before any photographic trip in Liguria sure you have the right traveling photography equipment. Anyway in this region there are plenty of shop where you can find almost everything. I just suggest some things that can be helpful. Italian Riviera weather is really hot in summer, mild during spring and autumn, then quite cold in winter. So is what I recommend that you pack in terms of clothing throughout the seasons.
Be Responsible
So when you going to photograph Liguria respect the environment and stay away from problems. Usually the most strictly places are the church and the religious site. For having more information on responsible travel photography check my other post.
Travel Insurance to Photograph Italian Riviera
Getting a really good insurance. Like any destination, traveling with proper travel insurance is a must. Take care of yourself in Italy.
Food
And what about testing great food and wine? Maybe I will need another post to tell about it. Anyway you will have a lot opportunity to eat and drink well, but take information and don't go everywhere.
My Photography Workshop