Photograph Florence, one of the most fascinating cities in Tuscany, if not all of Italy. Come and capture a place to immerse yourself in history, art and architecture.
How to Photograph Florence
Photograph Florence doesn't just involve step in the city, pulling out the tripod and the camera, and shooting it. Instead, you have to get your work done before and find an original way to shooting. Florence is a small city where everything is expressed at its maximum power: art, culture, fashion, cuisine, nature. Indeed it is a large open-air museum, surrounded by beautiful hills, where architectural and natural beauty. Over the years it was represented first by painters and then by photographers Since then many images are taken of the city. Anyway I am convinced that there is still a lot to photograph in Florence, as the city offers many enchanting places and unique corners. Breathtaking views between street corners, churches and historic buildings are the main subject to capture. Anyway off beaten track you should find some unique shots.
Planning Photograph Florence
Most major sights are within easy walking distance. Once you have found the subject and potential locations, then try to plan out when you want to shoot each spot. Take and look the map of the city and make a simple itinerary. Indeed, in your choice, you have to be concern more about the direction of the light then the distance, because the locations are quite near. So just look at sunset vs. sunrise, and try to make an educated guess on when it will photograph best. Once I've done all that, you can create a bit of a shoot plan. Before living be sure you have the right traveling photography equipment .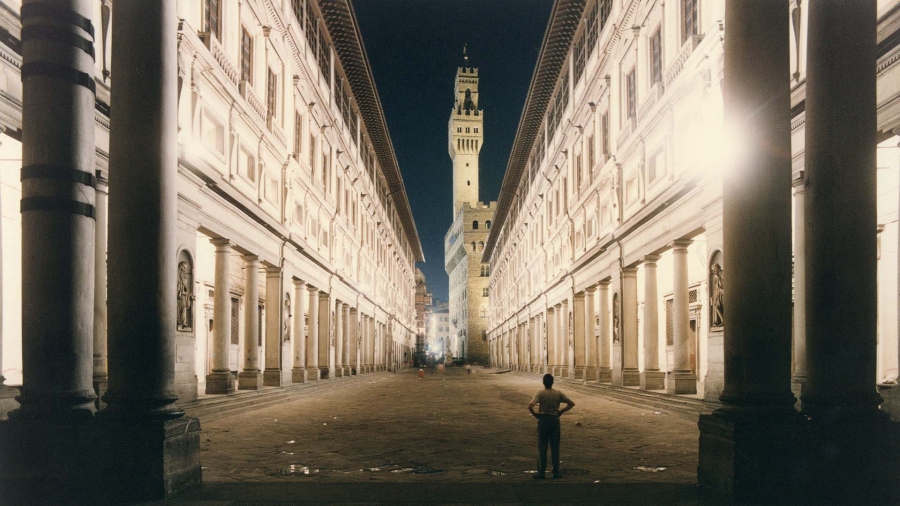 ---
Being Flexible
Sometimes things don't always go as planned. The weather might become horrible, the location you wanted to shoot could be under construction, or the light during the time you wanted to photograph something might be flat and boring. So, you really have to be flexible. You have to make decisions to chance your shoot plan based on how things are going. Be flexible and creative in your shoot plan, and getting more info as you can. The main city of Tuscany need time to visit and photograph. Florence, like Siena, is a little touristic town but has a lot to offer. If you want to escape to tourist I suggest to start at dawn.
Where and when to start
The renaissance capital is not big and you can easily walk around the center without rush. The traffic is closed in the most central area and is really enjoyable. Once you get familiar with the map of the city just decide the schedule of the shooting. This is the most important choice you have to make, because the city can be full of tourist and can be so crowded. Also the light matter and you have the good one just in certain time. So for me at the dawn or late night you have to shoot the cityscape and the exterior architecture monument. In the other time of the day try to shoot the street and insight of the buildings.
Churches and Monuments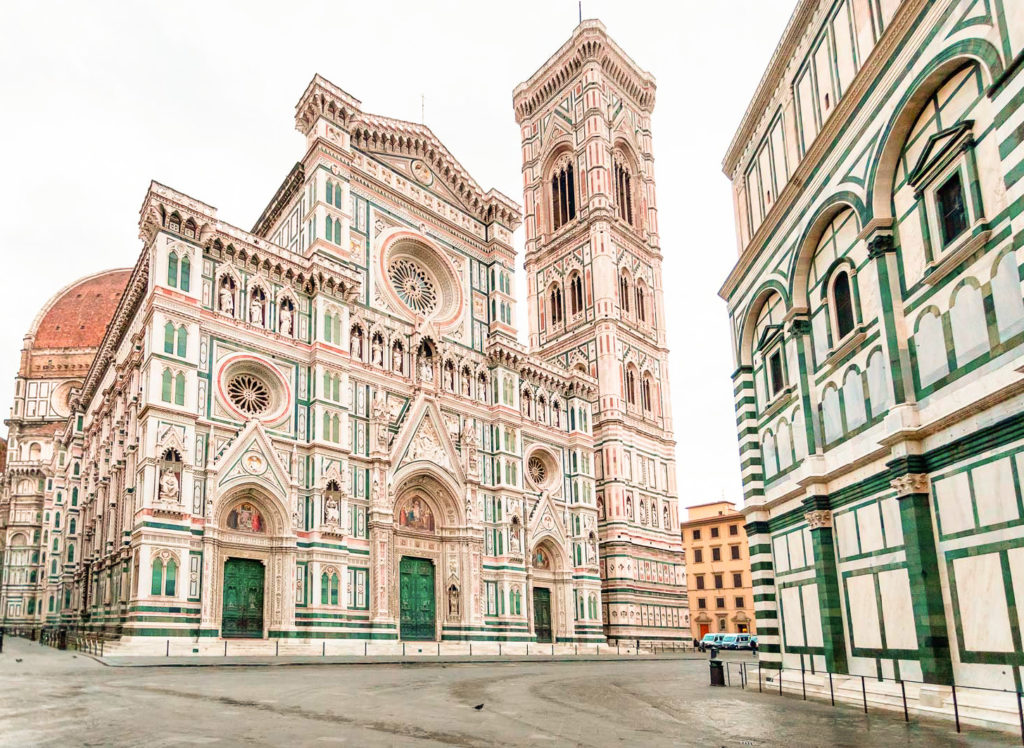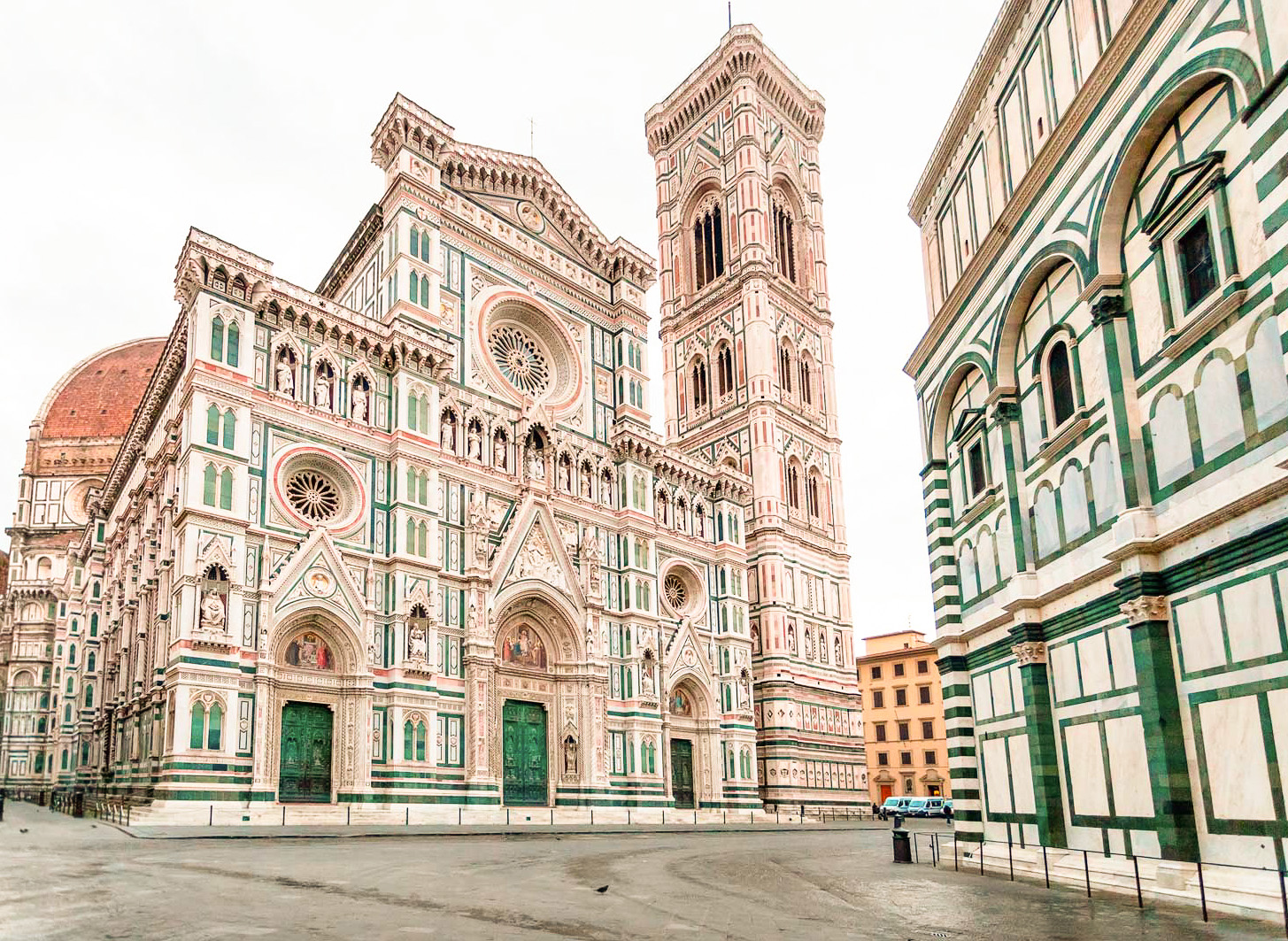 Florence's historical centre is small and perfect for discovering on foot. It also gives you time to discover the hidden treasures across the city. Here you'll find many important museums and churches, monuments and a general Renaissance-inspired ambience. First going to see one of the most iconic sights, the Duomo. The Duomo is a cathedral with a terracotta-tiled dome that was engineered by Brunelleschi, and its famous bell tower made by Giotto. Near to there is The Cathedral of Santa Maria del Fiore that was build during the 14th-century. Then you will continue until to reach the magnificent Piazza della Signoria. This was the centre of Florence's political power for centuries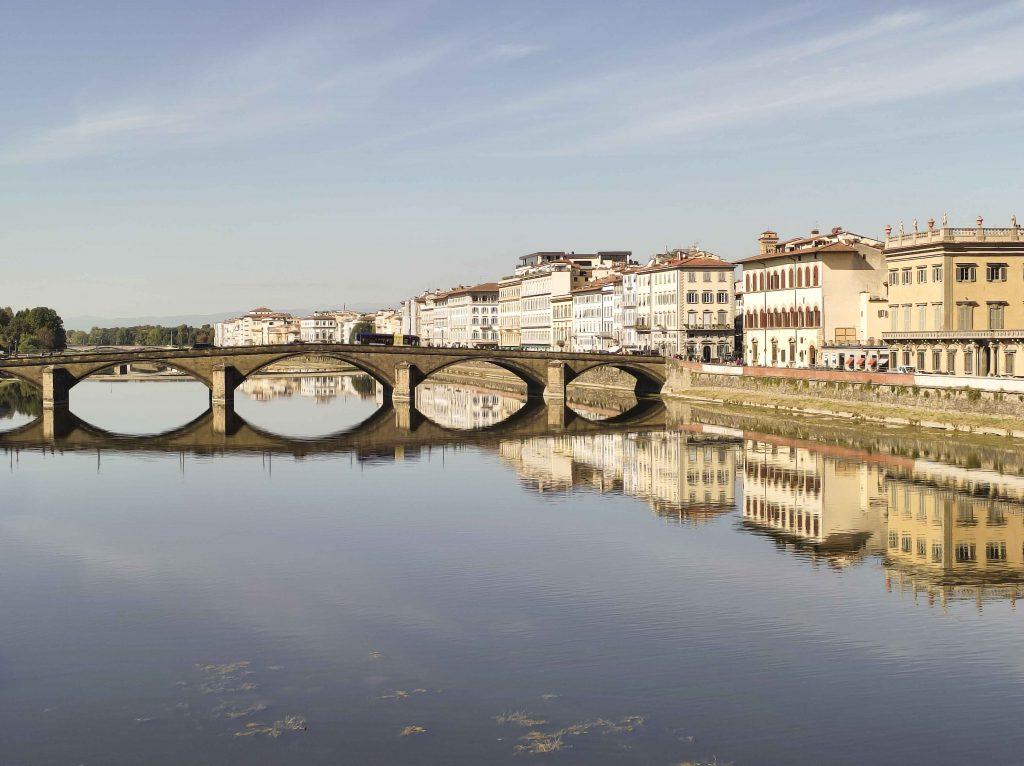 Discover the amazing Palazzo Vecchio, the symbol of the power of the city. This palace offers an amazing Renaissance chambers and paintings in a microcosm where art and history have been bound for centuries. It's really a fascinating place to wander. You will shooting inthe underground, where are an ancient theatre and can visiting the museum and archaeological sites. Walk around you can admire the prominent Palazzo Vecchio and overlooking the square you can find some corners to shoot. Here has to find a new perspective, so many pictures are been take here.
Museum
The most visited museum in Italy, La Galleria degli Uffizi, is without doubt a must see. Anyway, you have know at least you have to dedicate half day. Inside you will get lost in a whirlwind of emotions between the rooms that celebrate the second century with the masterful works of Cimabue, Giotto and Buoninsegna, and then Guido Reni and universal masterpieces such as Botticelli's Venus and Spring, Michelangelo's Tondo Doni and Raphael's Madonna of the Goldfinch. But also Caravaggio, Tiziano, Rembrandt.
The if you want Photograph the Michelangelo's David you have to go to the Galleria dell'Accademia. Also here it is also possible to admire others masterpieces like the Prisons. Those are unfinished statues by Michelangelo that fascinate visitors in their own way. If you have other time you should go to the Galleria Palatina, Museo del Bargello and le Cappelle Medicee. Maybe you will need at least four or five day to dedicate to Photograph Florence museum.
For photography lovers there is in piazza Santa Maria Novella a National Museum of Photography. The name coming from a brothers Alinari that have a famous atelier in the city since xix century. Over the years they photograph and collected thousand of photo. So since 2006 the collection is show in this historical complex near the main train station where you can visit the two main collection. the first for temporary shows ; the other for the permanent collection, conceived as a journey between history and the present.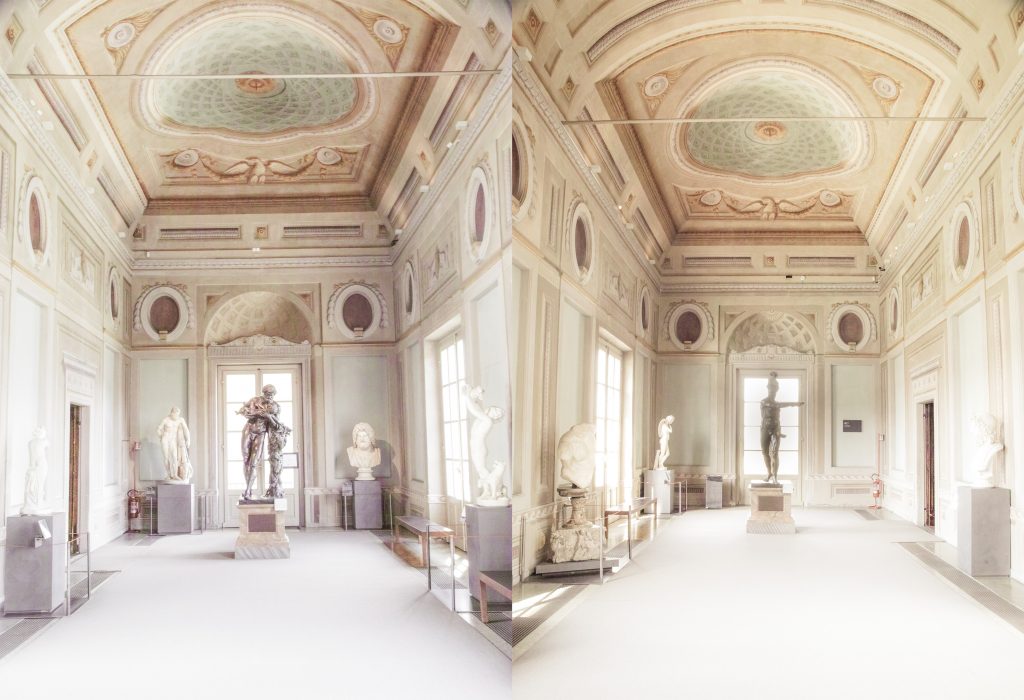 The Bridges to Photograph Florence
Before coming the sun going to Lungarno, the area of the river, put out your tripod and then choose your corners. Is not easy to make your choice, there are some really amazing bridges and view. Beyond the most popular bridge itself, Ponte Vecchio, there are also other bridges that make nice photographs. However there aren't a lot of good angles to photograph it from. So if you shoot from Ponte Santa Trinita looks nice, but it's likely a dusk photo. From the other side of the bridge along Lungarno Diaz it looks nice at sunrise, and if you have a telephoto lens it can also look cool from Ponte alle Grazie. You have to be original and try to find new way to photograph Florence.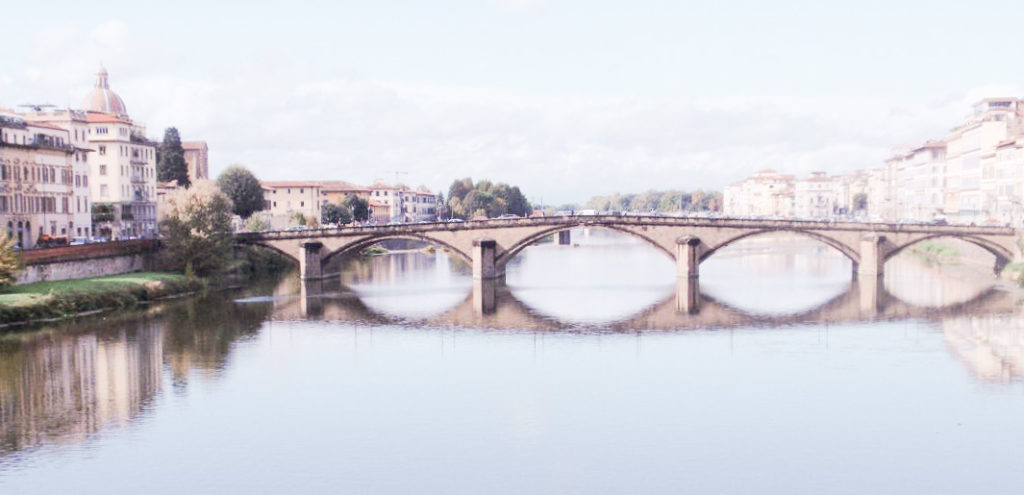 I suggest you the explore the other bridges, they are less famous but not less interesting, So maybe you will find more interesting bridges like Ponte alla Carraia, Ponte Santa Trinita or Ponte all Grazie. You can also go up to Piazzale Michalangelo to take the classic shoot with a telephoto lens. From there you get it from above, of course, the houses along the riverfront can look beautiful with a nice reflection in the water.
Gardens to Photograph Florence
The first impression once you arrive in Florence is that everything is made of stone. In fact, unfortunately, there is a general lack of trees and green areas in the historic center. However, in the center of Florence there are beautiful gardens. Obviously, the best time to photograph these gardens is spring, when plants and trees are in bloom. Many of them are in the area beyond the river, Oltrarno. The most important is behind the palazzo Pitti, il Giardino di Boboli. It is a prime example of a formal Tuscan garden and is fun to explore and capture. This wonderful park has an extension of over 45 hectares and was built over 4 centuries. Here you can shoot a varied number of sculptures, statues, fountains . It is masterpieces of art that deserve to be Photograph in Florence, just like a museums!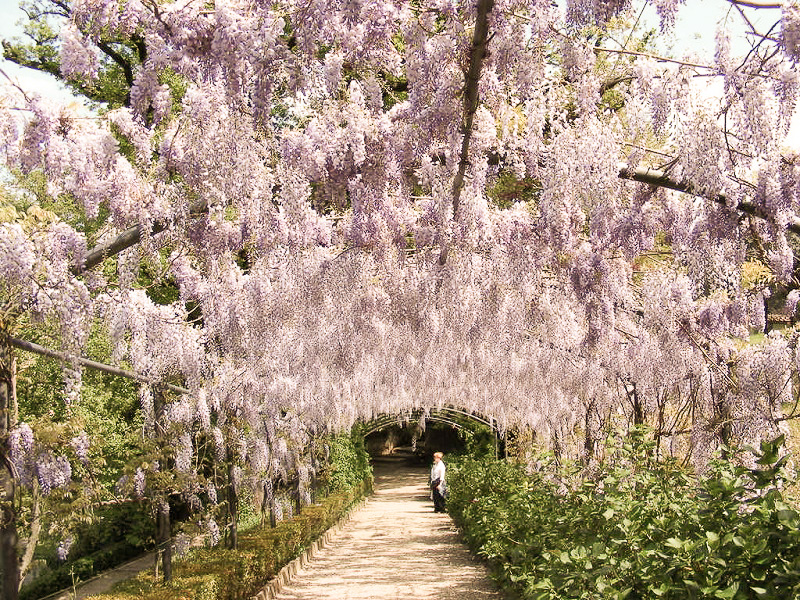 ---
Photograph Florence in Panoramic view
If you want have a great panoramic view in Florence there are more then one hills that you can do it. The first and most famous is the view from Piazzale Michelangelo. Here you will find many people at the golden hour to take their photos and selfies. Near you will have also the Basilica of San Miniato, a really amazing church with a famous view. Also if you want have a view from opposite angle you have to drive until Fiesole or at Gli Orti del Parnasso in the other side of the city.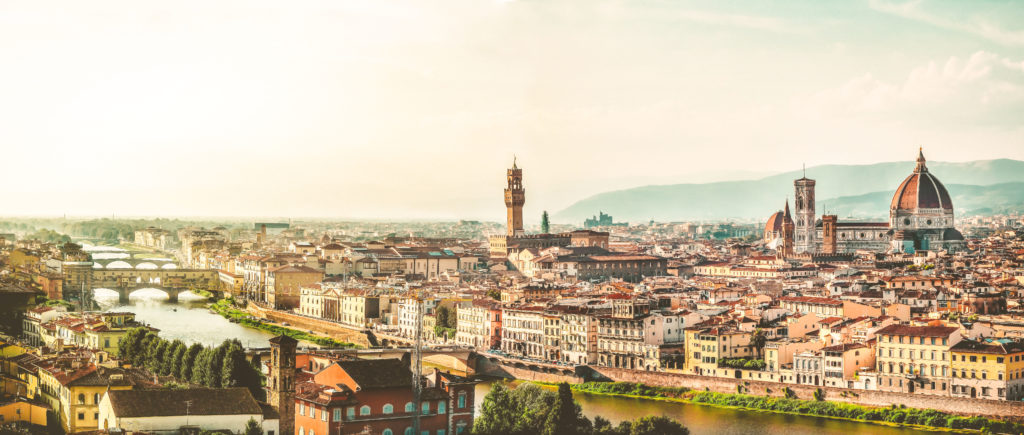 Oltrarno, the coolest neighborhood
Crossing the Arno river you can reach the Oltrarno area. This area has remained an artisanal neighborhood to this day with its turbulent past and creative vibe. San Frediano, one of the Oltrarno areas, was recently defined by Lonely Planet as the coolest neighborhood in Europe. And it's hard to disagree. Less touristy, inhabited largely by students and aspiring artists, it is an inviting place to discover all sorts of small artisan shops, squares and clubs.
---
Photograph The Hills Of Florence
Once you have photographed the city with its monumental and artistic beauties, it is interesting to capture the surrounding areas. In particular, the surrounding hills of the city offer many opportunities and distinct wonderful landscapes to be immortalized. In fact, they are an opportunity for those who want to combine photography with a pleasant and relaxing guided tour outside the city.
Among these they certainly deserve to be photographed. Fiesole, Settignano, Arcetri. They are quiet little villages that offer the possibility of taking breathtaking views of Florence. So it is perfect for the tourist who wants to leave the chaos of the city behind and get lost in the fascinating Tuscan countryside.
---
The Right Gear to Photograph Florence
A camera. It doesn't matter if your camera is a full-frame or APSC if you understand how to use it.
A wide-angle lens. Useful in Architecture and in the tiny street in old. Also would be useful for some landscapes scene to fit everything into the frame.
A versatile travel zoom, such as 24-105mm or similar. This will come in handy when you need to zoom in town. I don't suggest a dedicated telephoto, but having something with more reach will definitely help.
A tripod for some. panoramic picture and night photography
(Optional) a polarizing filter. A polarizing filter can occasionally be useful, so if you have one, there is no reason not to bring it. But I wouldn't list it as a hard requirement.
(Optional) a drone. If you have a drone, Florence is not a perfect place to fly it. You can use just only outside if the city, in old town you need special permit. Although you can looking this map about flying in certain areas.
---
Getting There
One the best way to travel for you photographic trip in Florence is by a private car. Anyway this is perfect option to moving around the town and explore the country side. In fact to stay and discover the city is better arrive with The train . Indeed this is the fastest way to get from other city, like Pisa or Livorno Once you are in town you can visit the city walking, in bicycle or by taking bus.
Researching to Photograph In Florence
In researching a destination you're going to shooting, the most important thing is to find a way to see image locations from a city and then decide what your photography goals are for your trip. When researching where to photograph Florence, I noticed that the main two things that kept popping up where the Cathedral and the famous bridge. Thus, I knew that those were the two most iconic things to see in the city. From there, I can then start to asses how much time I need to shoot everything in the city, and the locations to best photograph them. Don't forget to look a previous works of some master photographer that has capture the city. I really love looking some old shots from them. Like this below images go Luigi Ghirri.
---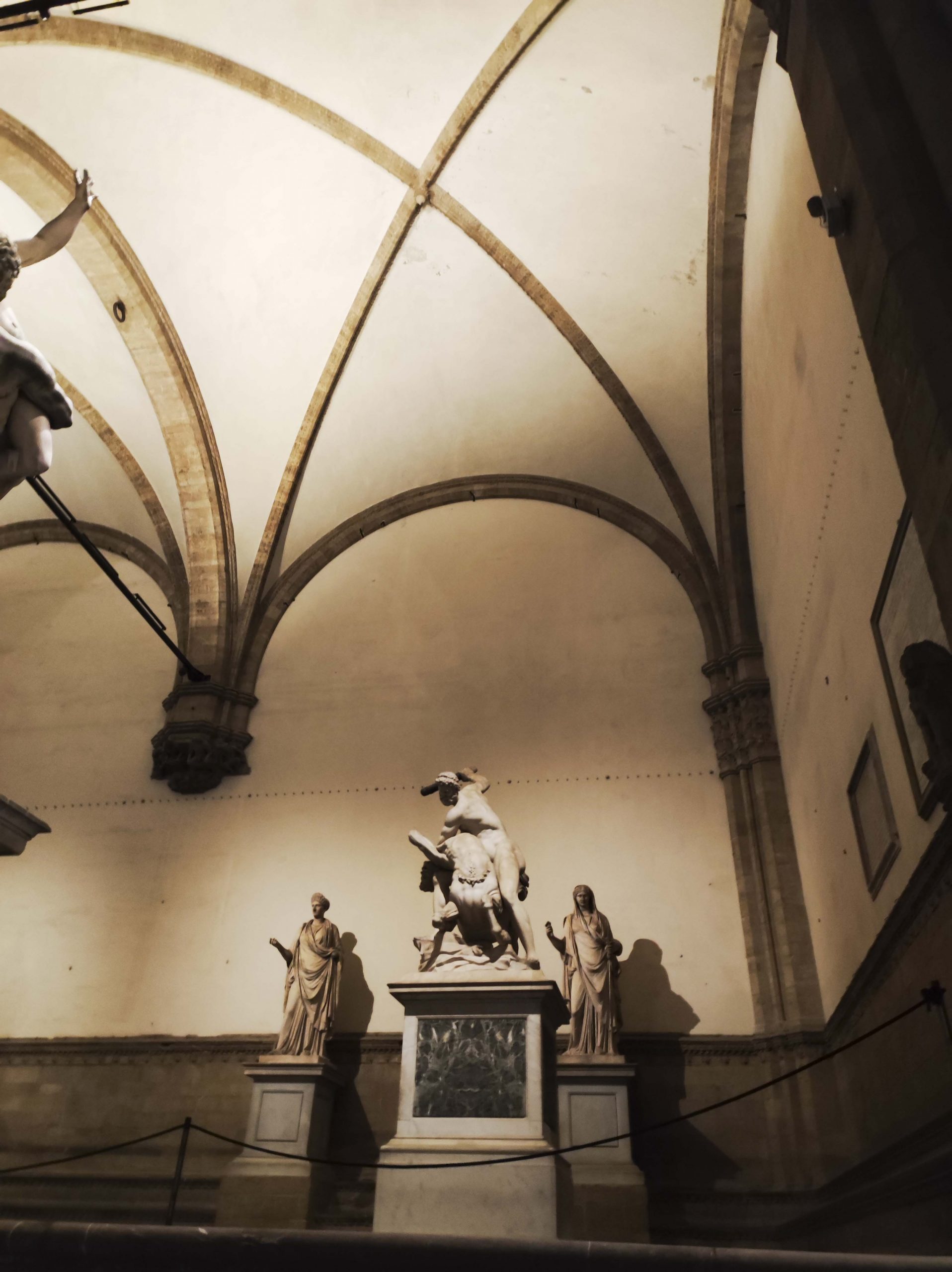 ---
Executing
In the end, actually taking the photos might be the easiest part. If you've planned and researched well, all you have to do is go to the locations and make your photographs. One of the important parts of photographing Florence is getting to your location ahead of time so you have a chance to scout around for the absolute best angles.
For researching images, I use tools like Google Images and Instagram. In conclusion, for researching the locations I use google maps and another app called the photographer's ephemeris.