Photograph The Hills Of Florence
Once you have photographed the city with its monumental and artistic beauties, it is interesting to capture the surrounding areas. In particular, photograph the hills of Florence is one this experience to do it. Indeed this area offer many opportunities and distinct wonderful landscapes to be immortalized. In fact, they are an opportunity for those who want to combine photography with a pleasant and relaxing guided tour outside the city. Even are not famous like Val D'orcia, this area can give you amazing photographing experience and images
Among these locations deserve to be photographed: Fiesole, Settignano, Arcetri. They are quiet little villages that offer the possibility of taking breathtaking views of Florence. So it is perfect for the tourist who wants to leave the chaos of the city behind and get lost in the fascinating Tuscan countryside. If you have time you can explore also the near and amazing and photograph Chianti Area.
---
---
Landscape and nature of the Hills of Florence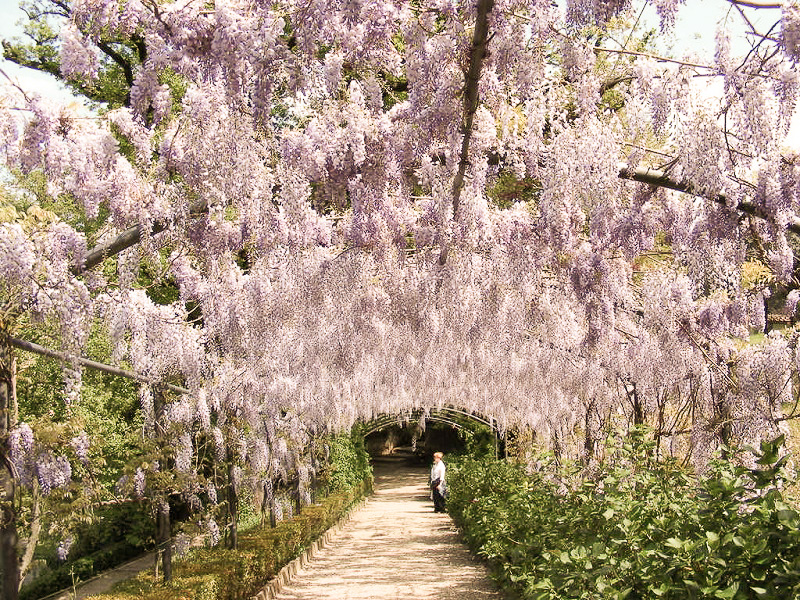 A hilly landscape dotted with bright green olive groves highlighted by dark and sinuous rows of cypresses, colored in spring by the spontaneous blooms of poppies and gorse, crowned on top by a castle or an ancient tower. Romantic charming villages with their cobbled streets that tiptoe along the pastel-colored houses.Finally, looking down, the red roofs of Florence appear as if by magic, guarded for centuries by Brunelleschi's great dome.
---
Photograph Florence in Panoramic view
The main subject when you photograph the hills of florence is great panoramic view of city. Indeed, there are more then one hills that you can do it. The first and most famous is the view from Piazzale Michelangelo. Here you will find many people at the golden hour to take their photos and selfies. Near you will have also the Basilica of San Miniato, a really amazing church with a famous view. Also if you want have a view from opposite angle you have to drive until Fiesole or at Gli Orti del Parnasso in the other side of the city.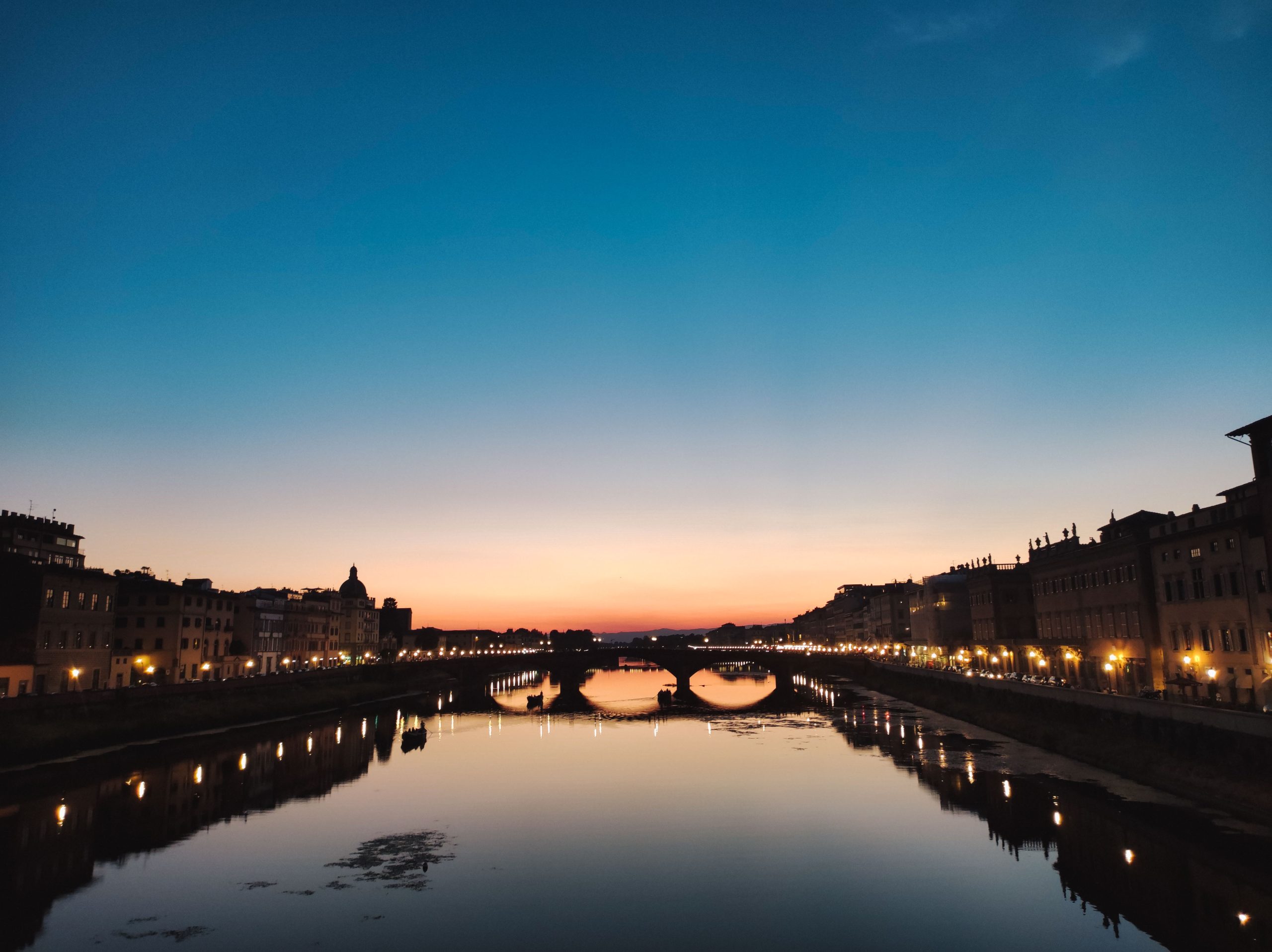 ---
How reach Florence and move Around
Florence is well-connected and is easy to get to by air or land. If you arrive with flight at Vespucci Airport, is out of town. From there you can take a Tramvia line 2 to the center of town, a bus or a taxi.
Florence is also a key node on the Italian railway network. It has good connections with the main cities in the north, while to the south Rome is only about an hour and a half away.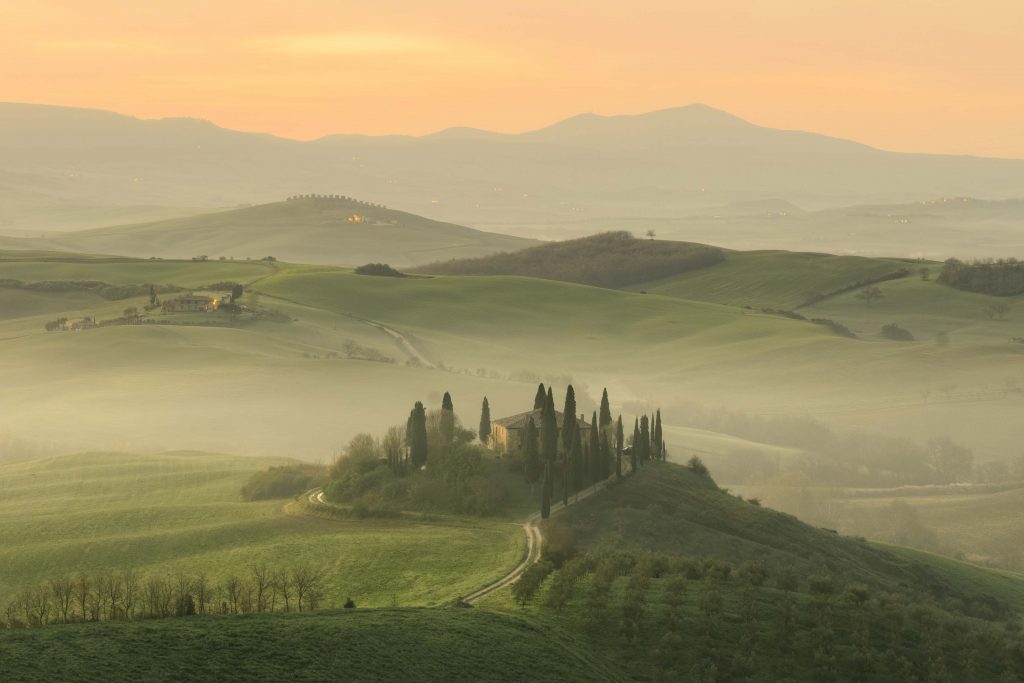 Florence's main historic center is relatively small so that it is easy to move around on foot. So, using a car around Florence is not advisable, as there is little parking, many streets are pedestrian only and streets are often one-ways. A fleet of small electric buses also provide links between main key areas in the center. One the best way to travel for you photographic trip in the hills of Florence is by a private car.
---
When Photograph Tuscany
The best time to visit Florence is the low season, that is, the months from April to June and September to October: the light is at the best and you can get really amazing colors a t the golden hours. Also the weather is generally nice, the prices are lower and there are fewer tourists. Instead is better to avoid the end of July and August, because it is very hot and the light is strong. Another months to consider if you want avoid tourist, like Venice or Cinque Terre, is the winter time. Indeed, this period is generally quiet but cold in the whole area, more than you normally imagine. Anyway You can find interesting weather condition to capture. Particularly this hilly areas of the hinterland can be cover by fogs.
The Right Gear to Photograph the Hills of Florence
A camera. It doesn't matter if your camera is a full-frame or APSC if you understand how to use it.
A wide-angle lens. Would be useful for some landscape scene to fit everything into the frame.
A versatile travel zoom, such as 24-105mm or similar. This will come in handy when you need to zoom in town. I don't suggest a dedicated telephoto, but having something with more reach will definitely help.
A mobile for application and more media like video or snapshot.
A tripod for the panoramic picture along the sea area and night photography.
(Optional) a polarizing filter. A polarizing filter can occasionally be useful, so if you have one, there is no reason not to bring it.
(Optional) a drone. If you have a drone, Florence is not a perfect place to fly it. Anyway in some area around the you can use. So check this map can be useful. Like majority of the city in italy, in old town you need special permit.
Move around to Photograph Tuscany
The best way to travel for you photographic trip in Tuscany is by a private car. However this is one of the most expensive forms of travel in Italy, is perfect option to moving around particularly in country side. The train is the fastest way to get from one side of the region to the other. Indeed is the best way to go in the city like Florence or Pisa, the railway station is located in the centre. However speed and comfort vary wildly. Your rail experience will depend on where you're traveling. In fact is great between the cities but not so the explore the small villages and countryside. Instead the bus are more useful for moving in the cities then outside it.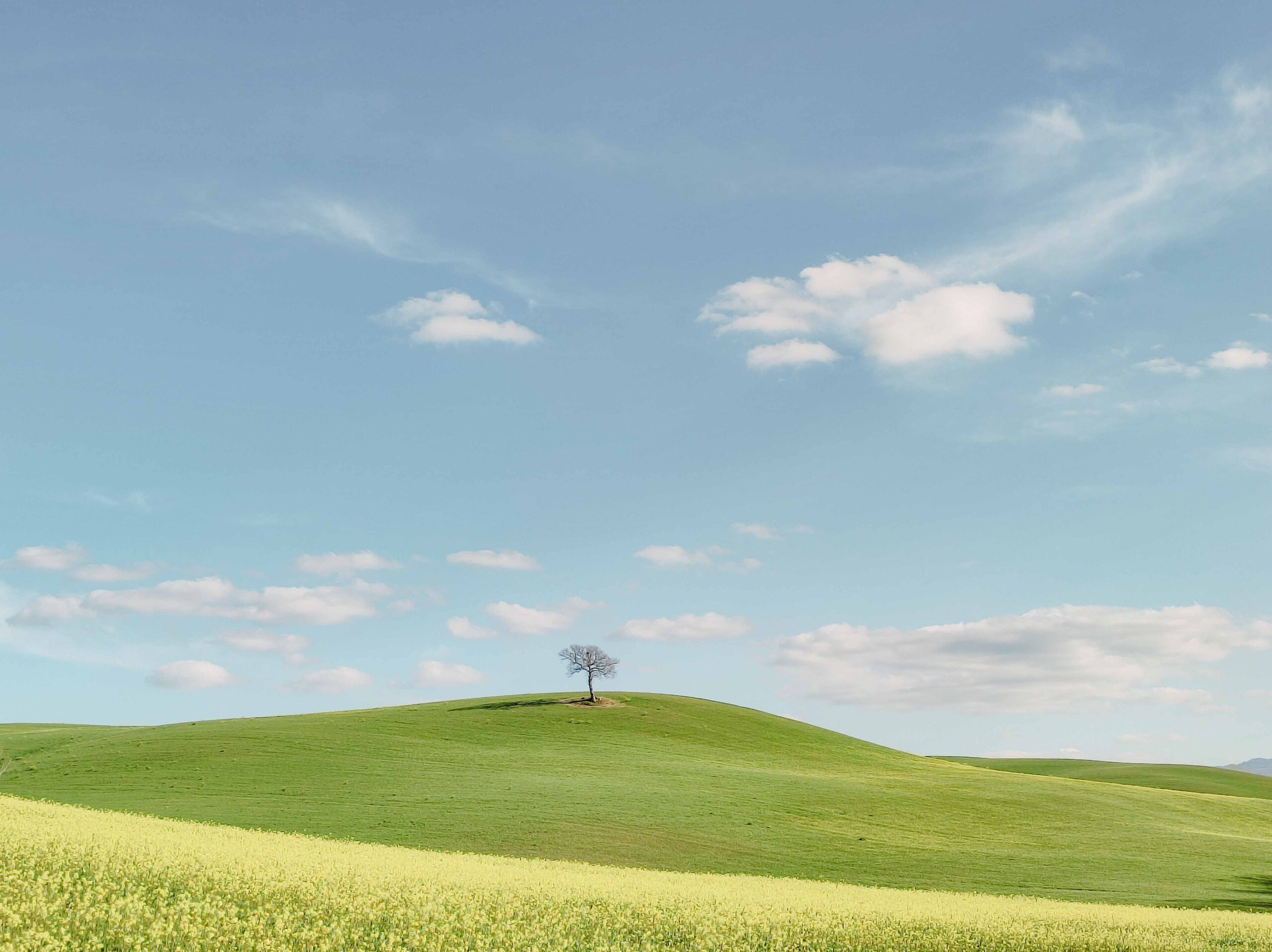 Renting Car
Having a car to photograph the hills of Florence is best option to do it. Indeed you need a car to explore, stay and photograph outside of the city. Also to see this area in any depth and to get the most out of your time here. Believe me, driving in Tuscany is a real pleasure. Indeed there are journeys of sublime beauty to be undertaken, along roads that cross glorious landscapes. In conclusion I will advice you to rent at airport when you arrive, usually they have the best deals. Below I put some rental car option in town.
Car rental companies in Florence
Many car rental companies operate in Tuscany, internationally and local. The most established are:
Hertz
Avis
Maggiore
Sixt
Budget
Enterprise
Alamo
National
Finally, you can rent cars in Italy in most airports, bigger train stations and additional offices in the most visited towns.
Clothing
Before any photographic trip in the hills ofFlorence sure you have the right traveling photography equipment. Anyway in Tuscany there are plenty of shop where you can find almost everything. I just suggest some things that can be helpful. Florence's weather is really hot in summer, mild during spring and autumn, then quite cold in winter. So is what I recommend that you pack in terms of clothing throughout the seasons.
Be Responsible
So when you going to Photograph The Hills Of Florence respect the environment and stay away from problems. Usually the most strictly places are the church and the religious site. For having more information on responsible travel photography check my other post.
Travel Insurance to Photograph hills of Florence
Getting a really god insurance. Like any destination, traveling with proper travel insurance is a must. Take care of yourself in Tuscany.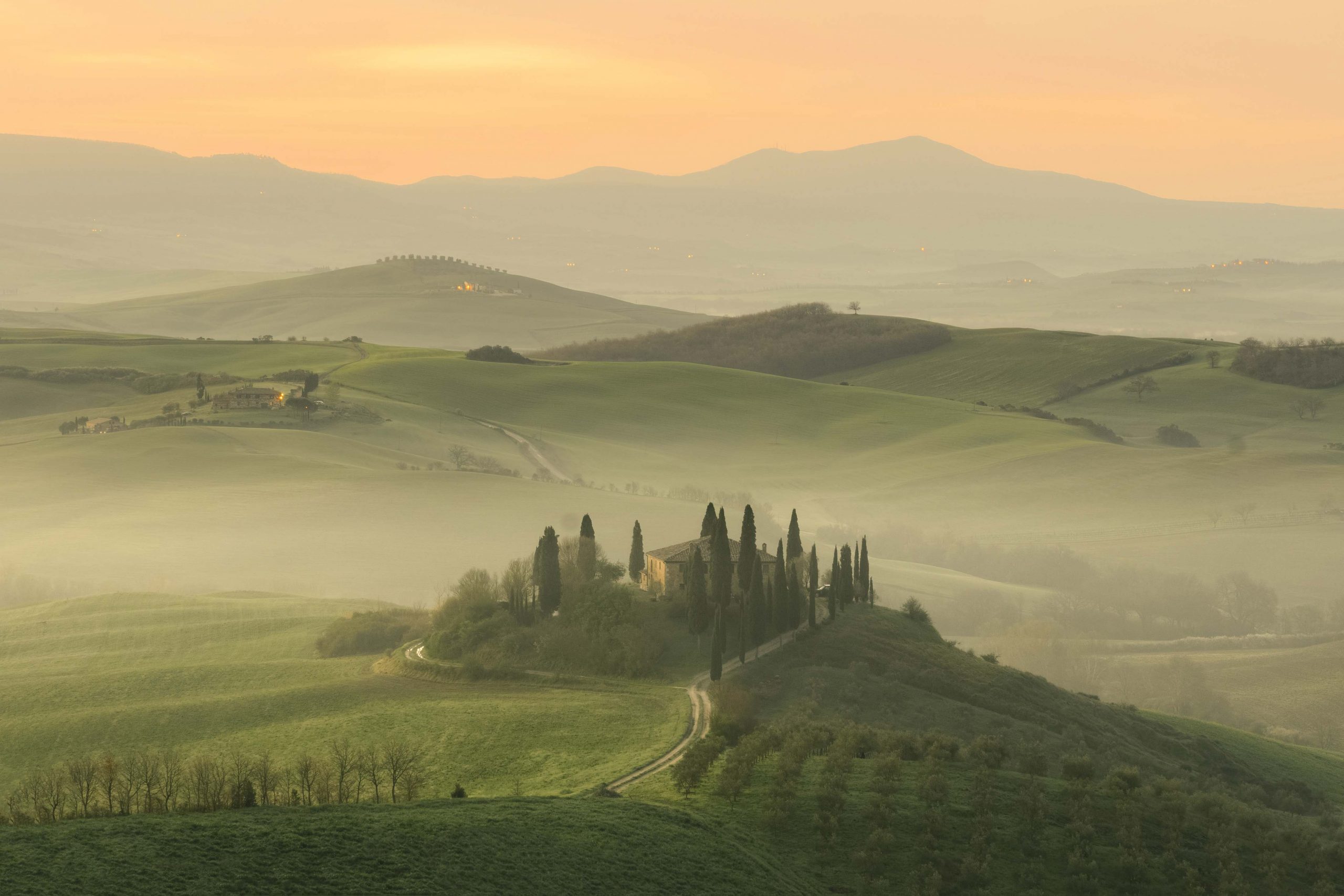 MY PHOTOGRAPHY WORKSHOP ?
I running photography workshop in Europe and photography workshop in Asia since 2013 to teach and develop photography. I represent an international standard of quality in terms of photography workshops tuition and tours. Unlike most companies offering photography workshops and tour, I'm expert in fine art and landscape photography. Check below my next photography workshop.