Villages to photograph in Tuscany if you are annoying taking photos of the cities like Florence or just want discover some amazing landscape and old stone little town. Indeed, Tuscany is one of the richest regions in medieval villages that deserve to be shooting for their monuments and their typical views! With this article we want to tell you about some villages to photograph in Tuscany that are easily accessible!
---
San Gimignano
Situated in the province of Siena, San Gimignano is one of the most beautiful and well-known villages to photograph in Tuscany. His famous 14 towers outline its characteristic profile. Indeed this place is so well preserve that it was declared a World Heritage Site by Unesco in 1990. Indeed today it's one of the most photograph tuscany medieval villages. So many photographer coming to admires and shooting its monuments, among which the Cathedral of San Gimignano and the church of Sant'Agostino, the Town Hall. From outside you can have incredible landscape images of the village with the towers but also around are full of vineyard and olive trees. Inside the stones are design almost perfectly and you can have a really fun shooting here.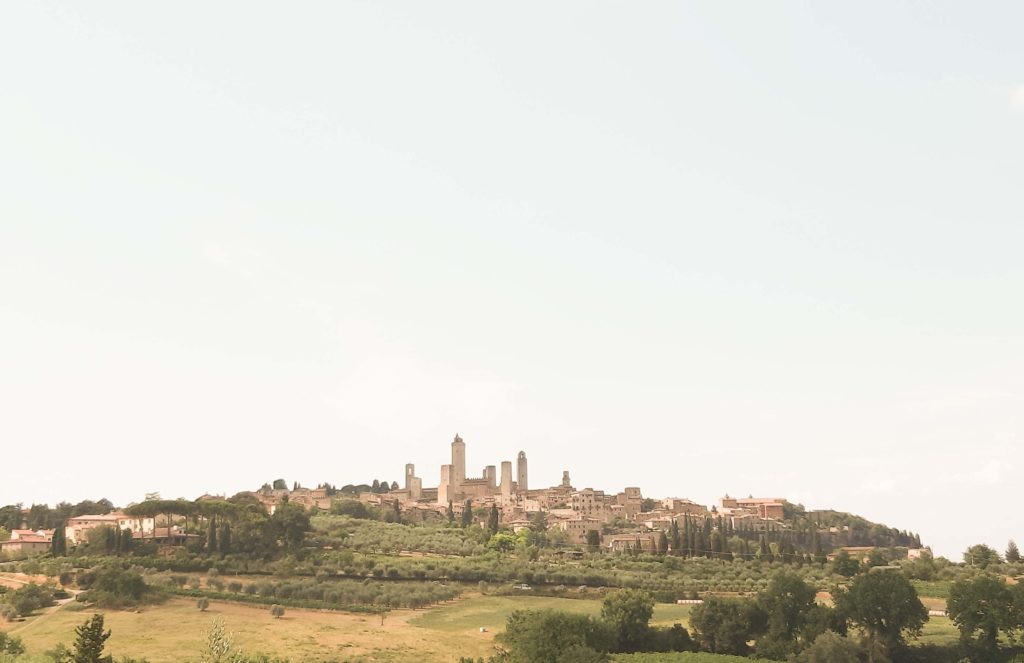 ---
Volterra
Volterra is an ancient Etruscan city that is said to have been continuously inhabited since roughly 800 BCE. In fact it is located on a promontory, overlooking the entire valley from where you can enjoy an impressive view. From the road to get there you can take wonderful pictures. once these landscapes are taken with the camera, it is very nice to go inside the mjure of the city. Here you can photograph the palazzo dei priori, the cathedral and the baptistery, as well as the houses in the alleys built in stone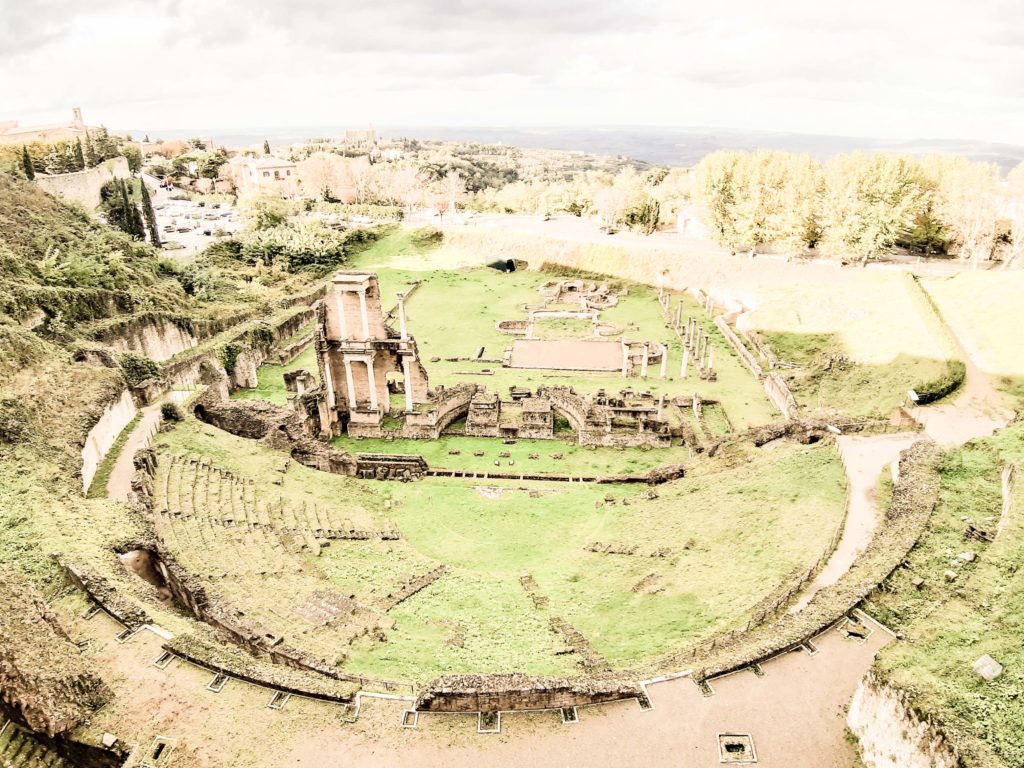 ---
San Miniato
Just 30 minutes from Florence, San Miniato is located. This small town has always been in a strategic position for the control of important medieval crossroads. Even today with its dominant position it offers a magnificent view of the nearby valleys.
With a pleasant walk we can photograph it starting from the church of San Domenico. Then we visit the Piazza della Repubblica with its Bishop's Palace embellished by Francesco Chimenti. From there we reach the Cathedral and finally the Tower of Frederick II from which you can enjoy an amazing panorama.


---
Cerreto Guidi
Another medieval village to photograph close to Pisa is Cerreto Guidi. This place sits in perfect territory for landscape photography. In fact, semi-designed by soft hills, dominated by the traditional cultivation of vines and olives. In this way you will be able to obtain excellent images of this countryside, cared for over the centuries and dotted with farmhouses, farmhouses, villas and parish churches, means experiencing the most typical notes of the Tuscan landscape.
---
Vinci
This town is famous all over the world as the place where Leonare was the genius. In fact, Vinci itself offers visitors the opportunity to see many places linked to Leonardo's life.
Behind the castle of the Counts Guidi, in the small but pretty town center, you will notice a wooden representation of the Vitruvian Man, a drawing by Leonardo in which he represented a man of ideal proportions. From this terrace you can enjoy a wonderful view of the surrounding hills.
---
Be prepare to Photograph Tuscany
Before arrive to photography in Tuscany get sure to be prepare. It's not a big area but there are a lot of thinks to do and capture. Indeed are not easy choice to dealing with, especially if you are first timer. So find your subjects to shoot is really fundamental and then decide how do it. Usually my first step to be prepare is to look a map of the area and choose what coming first. Also search for landscape to capture and what time I have the best light to do it. Then try to read something about history and culture and costumes. Meanwhile search for works made in this region by greater photographers. Indeed from them you will be learning a lot of things. Take notes and made a checklist.
Finally, be sure you have the right traveling photography equipment. Anyway in Tuscany there are plenty of shop where you can find almost everything.
When Photograph Tuscany
The best time to visit Tuscany is the low season, that is, the months from April to June and September to October: the light is at the best and you can get really amazing colors a t the golden hours. Also the weather is generally nice, the prices are lower and there are fewer tourists. Instead is better to avoid the end of July and August, because it is very hot and the light is strong., Another months to consider are in winter is generally quite cold in the whole region, more than you normally imagine. You can find interesting weather condition to capture. Particularly the hilly areas of the hinterland, such as those of Siena and Cortona, can be cover by fogs. In some week also can snowfalls and minimum temperatures often below zero are possible.
---
The Right Gear to Photograph the Hills of Tuscany
A camera. It doesn't matter if your camera is a full-frame or APSC if you understand how to use it.
A wide-angle lens. Useful in Architecture and in the tiny street in old. Also would be useful for some landscapes scene to fit everything into the frame.
A versatile travel zoom, such as 24-105mm or similar. This will come in handy when you need to zoom in town. I don't suggest a dedicated telephoto, but having something with more reach will definitely help.
A tripod Must have for landscape picture and night photography.
(Optional) a polarizing filter. A polarizing filter can occasionally be useful, so if you have one, there is no reason not to bring it. But I wouldn't list it as a hard requirement.
(Optional) a drone. If you have a drone, Tuscany is an amazing area to fly it. Anyway are many rules to do it and you have to be careful. In the East years you have to follow European recommendation to do it. Generally you can use just only outside if the city, in the old town you need special permit. Although you can looking this map about flying in Tuscany.
mobile for application.
Laptop for editing.
Move around to Photograph Tuscany
The best way to travel for you photographic trip in Tuscany is by a private car. However this is one of the most expensive forms of travel in Italy, is perfect option to moving around particularly in country side. The train is the fastest way to get from one side of the region to the other. Indeed is the best way to go in the city like Florence or Pisa, the railway station is located in the centre. However speed and comfort vary wildly. Your rail experience will depend on where you're traveling. In fact is great between the cities but not so the explore the small villages and countryside. Instead the bus are more useful for moving in the cities then outside it.
Be Responsible
So when you going to photograph Tuscany respect the environment and stay away from problems. Usually the most strictly places are the church and the religious site. For having more information on responsible travel photography check my other post.
Travel Insurance to Photograph Tuscany
Getting a really god insurance. Like any destination, traveling with proper travel insurance is a must. Take care of yourself in the Tuscany. Can be a good idea also have one insurance for your equipment.