There are numerous festivals to photograph in India that are held throughout the year. During these events you can see and capture an amazing culture at its best. In fact, being a highly spiritual country, festivals are at the heart of people's lives in India. Don't miss these popular events for an unforgettable shooting experience.
Be Prepare to photograph Festivals in India.
The Equipment
Traveling sometimes can be tricky if you need certain gear, so try to have all ready with you. Especially before travel in India you must be sure you have everything you need !!! Here is hard to find gear and ,usually, is more expensive. Once you get there, previously any festival start off by ensuring you have the basic fresh batteries. Also depend on the length of the event and the frequency of your shoots, you may even go with rechargeable ones well. Anyway my complete list is this
The camera
Lenses.
Off-camera flash.
A wireless camera tether.
Backups of everything — especially batteries and memory cards.
Editing software.
Most of this equipment is basically the same to what you bring when you travel. Also before everything start be sure to clean your lenses, so your shots aren't ruined by specs of dust or dirt. Also remember to bring along extra memory cards, especially when the event will last a long time. It's even a smart idea to carry a hard drive to the event, so you have backup capabilities. Don't forget a good kit of snacks and water. In fact you won't be able to do your best when you're hungry or thirsty.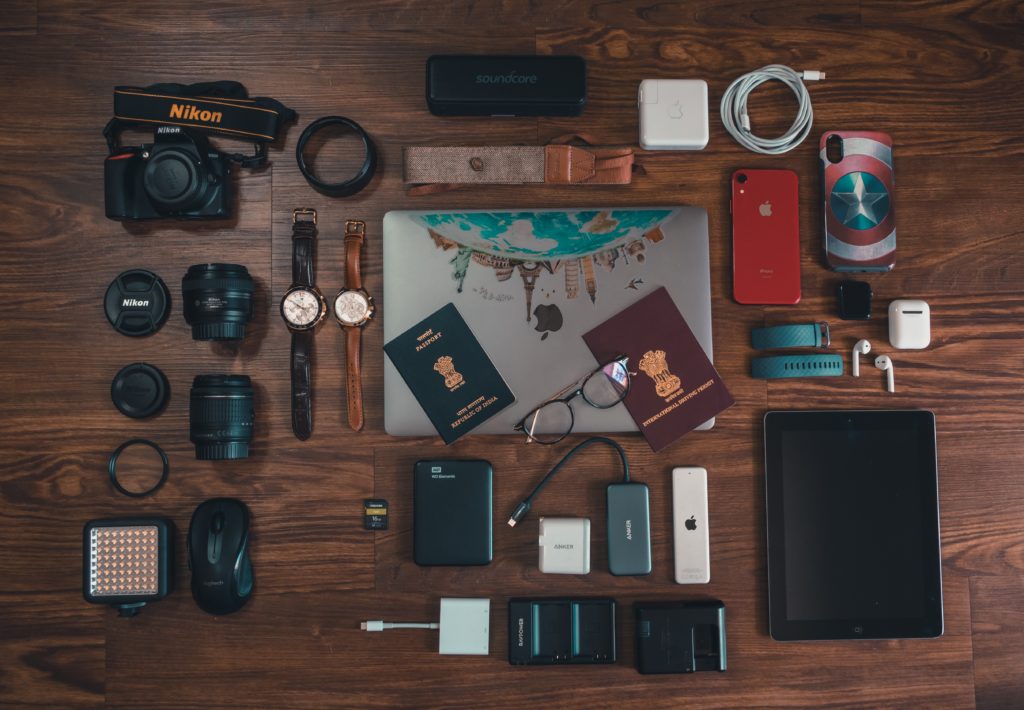 Pre festival preparations
Once you've got your gear together, you need to prepare like a highly organized person to have a successful photography festivals in travel . My first step is doing a good research of the festival. So I try to check everything, the exact date and the schedule. After knowing when and where it is, i look a map of the country, figured out an itinerary and finally i get there. What kind of subject i want to shooting, what story I want to tell. And then i start to read about history, culture and contemporary issues. Also I will take some information about rules and social behavior . Indeed more information you have and more easy will be to have an idea that place. Then i will search for works made in the past by greater artist. From them you will be learning a lot of things. Take notes and made a checklist in this process can be great. I really recommend to do that.
Before living check the transportation to get there and how you will move around. Although don't forget to booked in advance your accommodation. In some festival i didn't find easy to do it and I have to ask the locals and get some sleep in family home.
Festivals to photograph in India
Diwali
Diwali honors the victory of good over evil and brightness over darkness. It celebrates Lord Ram and his wife Sita returning to their kingdom of Ayodhya. It's known as the "Festival of Lights" for all the fireworks, small clay lamps, and candles that are lit. For most Indian families,also in Southeast Asia, Diwali is the most anticipated festival of the year. The five-day festival of lights is often celebrated with brightly colored rangolis, spectacular fireworks and firecracker displays and candles lining every nook. Those traditions make for some striking scenes, but capturing those moments, when it's dark outside, can be challenging. You will need a tripod and a good timing to shoot. One best city to photograph is Delhi.
Camel Fair Festival
An astonishing number of camels converge on the tiny desert town for the Pushkar Camel Fair. It is maybe the most important festival of the state of Rajasthan. The fair has two main components: the camel trading and religious rituals. The Pushkar Camel Fair is directly linked to the Hindu lunar calendar. So this festival takes place in the lead up to the full moon in the auspicious Hindu month of Kartik . Usually this coming in October and November, the most prosperous time to absolve past sins. During this moon phase, locals bathe in the holy waters of Pushkar Lake, hoping their wishes will come true.Also the camels are dressed up, paraded, shaved, entered into beauty contests, raced, and of course traded. For personal experience coming one week before is better to start photograph the events and get familiar with the place.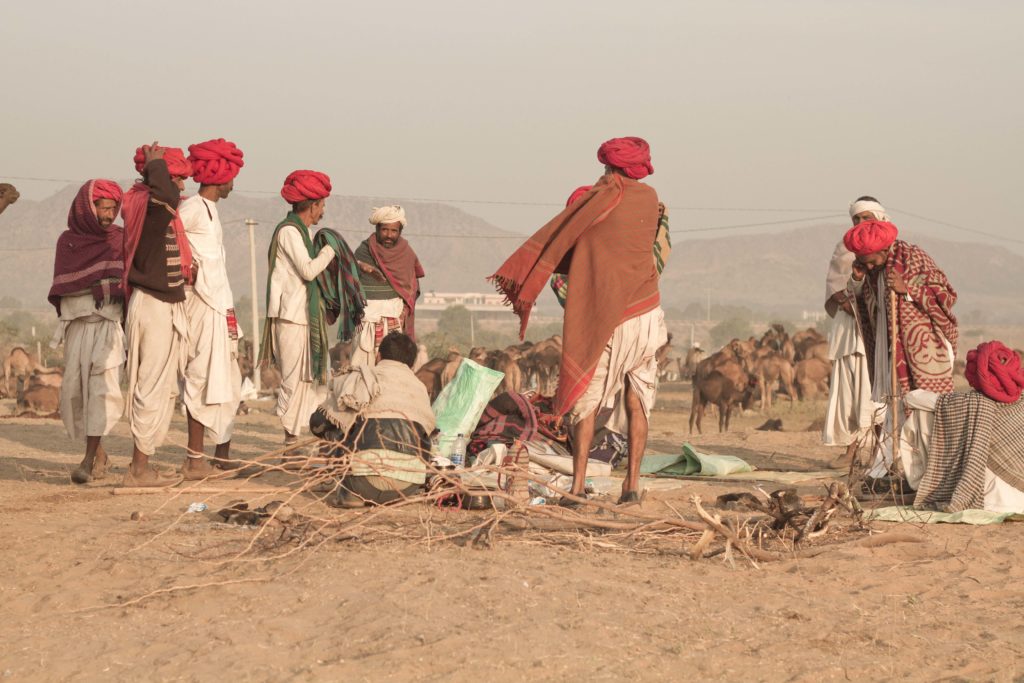 Temple festival Kerala
Kerala has many temples that hold annual festivals in honor of the presiding local god or goddess. So each festival has a different set of legends and myths behind it, depending on the temple deity. However, most revolve around the presence of elephants to honor the deity. The majority of Hindu temples in Kerala own elephants, which are donated by devotees. Usually the events to photograph are the processions of elephants, resplendent in ornaments. During this main attraction you can capture colorful floats, drummers and other musicians. Is better to arrive before and take a good spot, because they usually are crowded. The larger temple festivals predominantly take place in the Thrissur and Palakkad districts, in central to north Kerala, from February to May each year.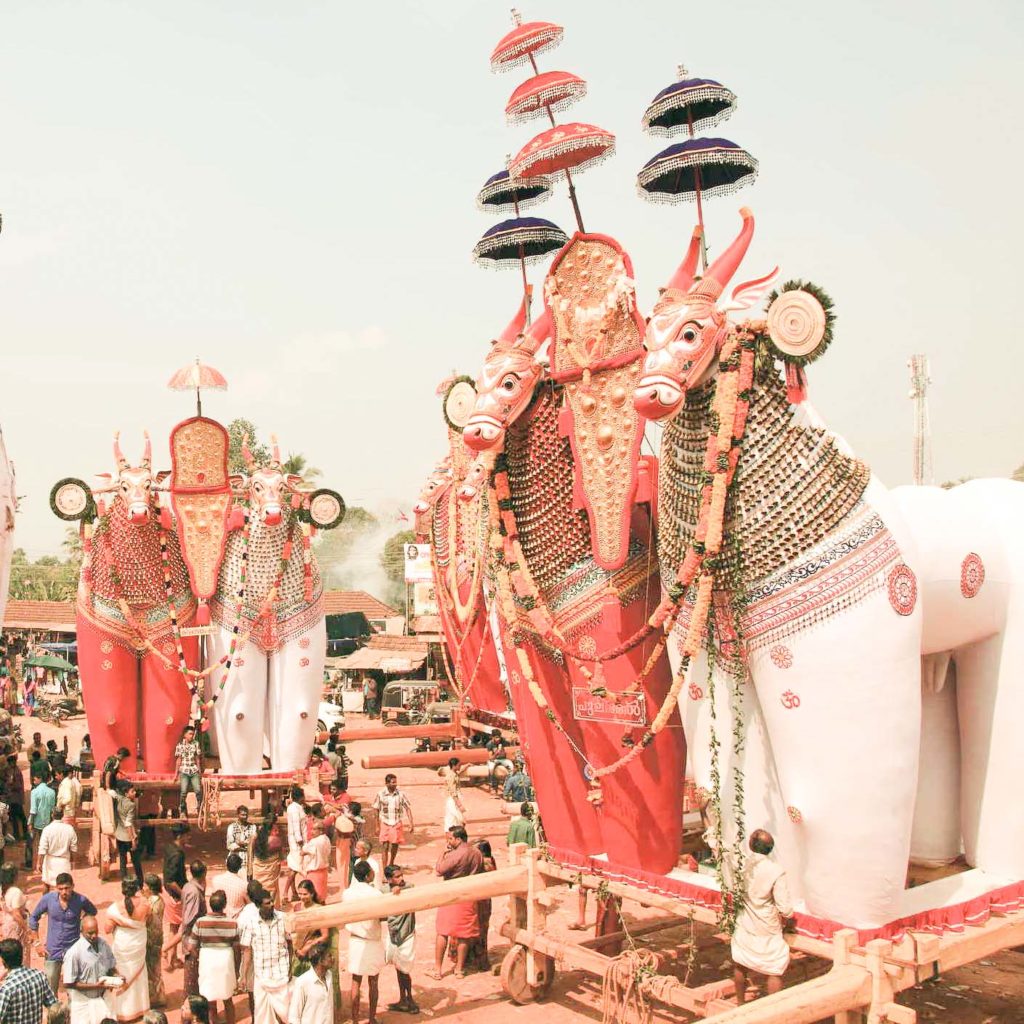 Ganesh Festival
During 11-day in August or September the Hindus honor the birth of the beloved Hindu elephant-headed god, Lord Ganesha. The festival is celebrated by families at home, by people at their places of work and in public. So the public celebration involves installing clay images of Ganesha in public pandals and group worship. The seven to ten days long festival ends with the 'Ganesh Visarjan' where the idols are immersed in the water. You can photograph the procession where the pilgrims accompanying the idol along with music and dance. Usually the start of the festival sees huge, elaborately-crafted statutes of Ganesh installed in homes and public podiums. The best places to experience are Mumbai, Hyderabad, Kanipakam and in Kerala.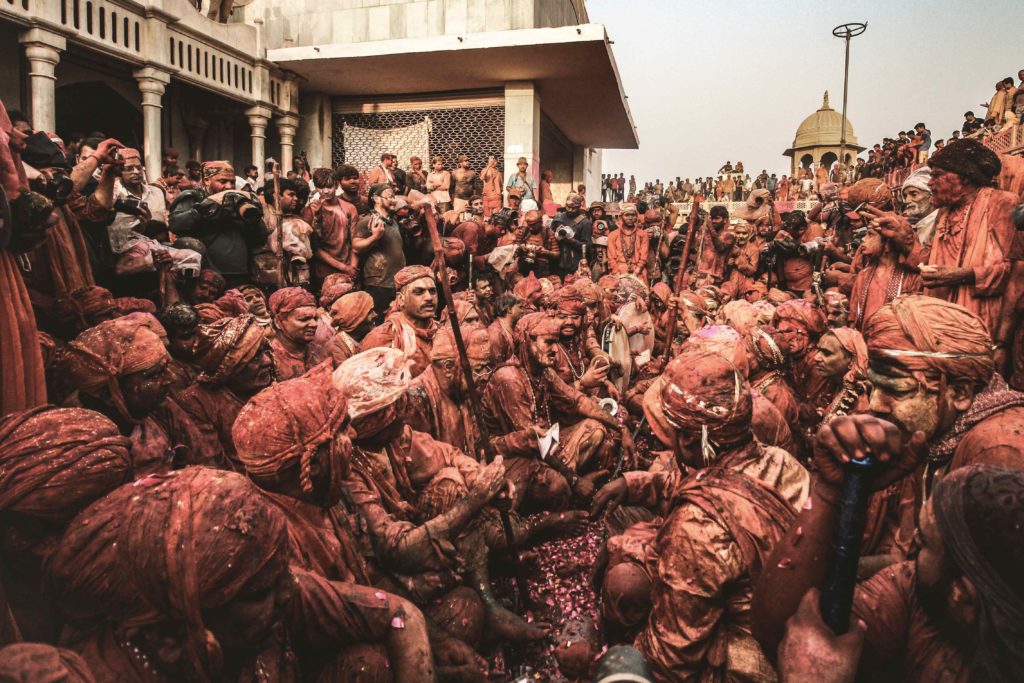 Holy
The most famous Festivals to photograph in India is the Holi. Indeed it is often referred to as the "Festival of Colors". Wherever you'll shooting on Holi, research and find the place where all the locals are going. Usually it's the biggest temple in the area. The festival is centered around the burning and destruction of the demoness Holika, which was made possible through unwavering devotion to Lord Vishnu. However, the really fun part involves people throwing colored powder on each other and squirting each other with water guns. Holi is a very carefree festival that's great fun to photograph but you have to protect the gear. Using a rain sleeve or an underwater housing for extra protection. Or also you can making a protective plastic jacket out of zip lock bags. One of the best location is Vrindavan, the birthplace of Krishna.
Mahashivratri
The Mahashivratri is one of the largest and most significant among the sacred festival of India. Indeed is one of the holy and sacred day that any photographer want capture. For the Hindu this is the darkest night of the year. They celebrate the Grace of Shiva, who is considered the Adi Guru or the First Guru, from whom the yogic tradition originates. The Shivaratri falls on the moonless 14th night of the new moon in the Hindu month of Phalgun, which corresponds to the month of March- March in Western Calendar. Celebrating the festival of Shivaratri devotees observe day and night fast and perform ritual worship of Shiva Lingam to appease Lord Shiva.
Practical Tips in Festivals to photograph in India
While you often will need to capture some photography festivals in India, the people are the stars of the show and how their connected is where has to be the focus. So is much more than just aiming the camera and shooting. It's about seeking out poignant moments, powerful expressions, and often just waiting to appear.
I made another list with some practical advice
Look around and watch people interact, wait for the right moment. Then pay attention to the looks in people's eyes.
Then Set up a shot and wait for someone to smile or react.
Don't try often to shoot a wonderful to create complex images capturing the people, the background, or multiple things happening at once.
When a powerful moment happens, get in there and frame what's most important.
Learn to have a good feel for what is going on so they can anticipate what is going to happen.
Have fun
Capture the best candid moments of any festival
Always take posed photographs from events that you photograph.