Aside from its breathtaking landscapes, Vietnam has a vibrant culture with many different ethnic groups that call this country home. As you prepare to visit this country, be sure to consult our Vietnam photography guide for some insider tips on where to go and what to photograph.

Introducing Vietnam Photography
Vietnam has emerged one of my favorite destination in recent years. From the vertiginous rice valleys of Sapa in Vietnam's north stretching to the fascinating bustle of the Mekong Delta in the south. Vietnam is home to a wealth of attractions that will seduce both amateur and professional. Don't be overly ambitious in what you're trying to see, especially if you're focus in one specific subject to capture. If your time is limited, keep yourself to one area of the country where are more opportunity to you.
Subject to Photograph in Vietnam
Landscape
Photography in Vietnam outside of the cities can be really amazing. Indeed this country has some of the most stunning landscapes I've ever photographed. The interesting interplay between the unspoiled jungles and the carefully manicured rice fields is a beautiful compositional opportunity. Also you'll never forget the karst formations of Ha Long Bay and Ninh Binh. Or the mountainous regions of Sa Pa and the world's largest caves in central Vietnam. My focus was the coast and the seascape in the central region with this marvelous Fishermans villages. Further down, is quite interesting capture the Mekong Delta and the coastal regions.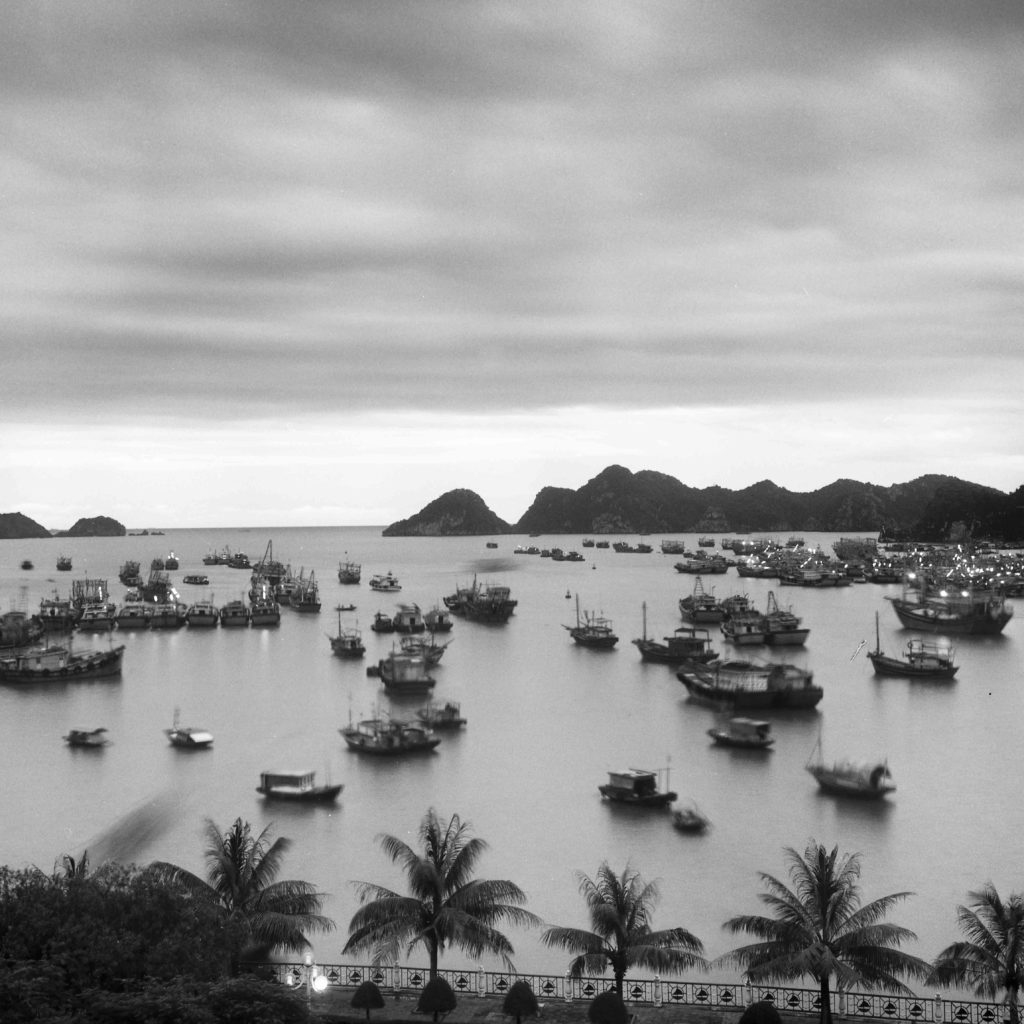 Iconic landscape to Photograph in Vietnam: Rice Fields
The rice fields of Vietnam represent an interesting subject for your photos on a couple of different levels.
Just before the harvest in Vietnam you'll find the rice fields in their peak form. So in this time you can capture gorgeous, green vistas whose lines undulate with the changing topography of the landscape. Anyway you have to find a right perspective. The key is to search for a panoramic view that allows you to highlight those interesting vistas, their shapes taking center stage in the shot.
Street and Markets
Is one of my favorite subject in Vietnam Photography. Every place and corners you will go you will. find some stand to capture. Indeed Street food such as steaming bowls of pho, banh mi and dumplings make for rich and delicious photos. Don't forget to photograph them before you eat them. Food markets can be confronting for anyone doesn't like graphic animal meats, but they're worth visiting for the colour and brightness of the fruit and veg section.
People
These unique people can be found tending their crops and sharing their goods in local marketplaces. The people of Vietnam are wonderfully welcoming and friendly that make some landscapes so beautiful. You still met in the north of Vietnam many ethnic minorities like the Red Dao, Black Tay, Flower Hmong among them. If you interesting in them going toward the mountain, but faraway from the main touristic area like Sapa. Don't forget to be responsible when take portrait and ask permission.
Be prepare Photography Vietnam
Before arrive to photograph Vietnam get sure to be prepare to affront this big country. Even in the last years the country has open to tourism, is to Thailand. So there are some issues that you need to know, especially if you are first timer. For a Photographer is really important know what you want really shooting at is fundamental. When you have the focus on some subjects, then you will find where. Usually my first step to be prepare is to look a map of the area and how many itinerary choice i have to make. Also to be prepare i start to read about history, culture and contemporary issues. I will take some information about rules and social behavior. Then i will search for works made by greater photographers. Indeed from them you will be learning a lot of things. Take notes and made a checklist. Finally, be sure you have the right traveling photography equipment.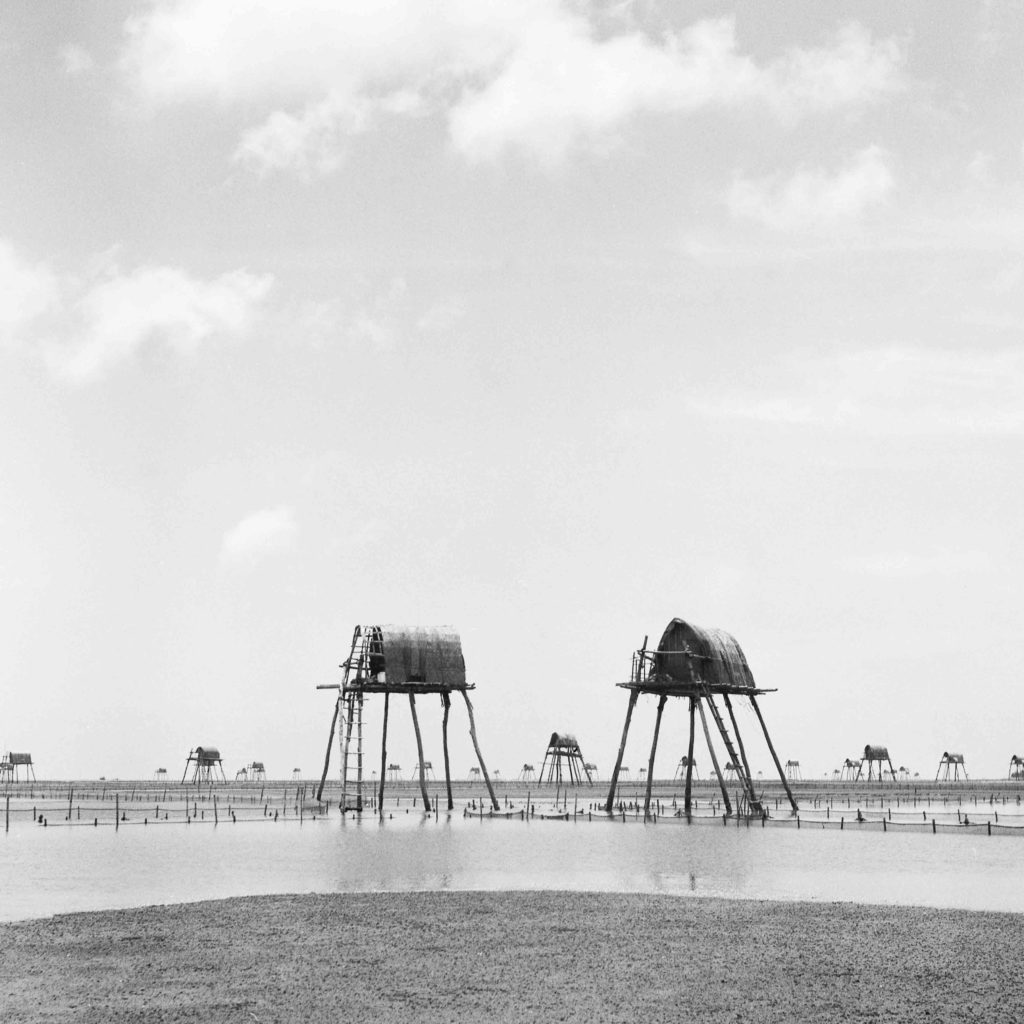 Pick the perfect Itinerary
Organizing a trip Vietnam Photography means reducing a huge space in one itinerary. So remember you will never have time to see it all in one trip. Think about what interests you, what you like doing and how much time you have, and tailor your trip accordingly. So make some research before sure you will figure out better your stops. For example if your start from Hanoi is easy to reach the mountains.
Anyway be realistic about how much you can fit in. Rather than trying to see the whole region, you may get more out of photography Vietnam if you concentrate in few locations.
Weather
The weather can be dramatic in Vietnam especially in wet or flood seasons. Be mindful of these changes and pack a light rain coat and waterproof camera bag. However, on the flip side, these changes in weather can make for incredible sunsets.
When it's not sunny, it's often hazy with a lot of contrast between sky and land, so make sure you pack graduated ND filters. Polarizing filters are also useful for getting glare off reflective surfaces such as water.
When to go
There is no perfect time to visit Vietnam. Generally the Photography locations in the north such as Hanoi and Sapa are great from October to December. Then is better moving to the coastal stretch from Hue down to Nha Trang. In fact here is great in the first half of the year, from January through to July, while Saigon and the Mekong Delta are best from November through to February or March.
Highlights Vietnam Photography
Hanoi
Hanoi is fors the best starting point for a photographic trip to Vietnam! Without a doubt, it is one of the most beautiful Indochinese colonial cities, even is not exciting like Bangkok. In fact it oozes with charm, the city has undergone radical changes since Vietnam opened its doors to tourism, but remains faithful to its essential personality and is a wonderful city to capture. Wake up early in the morning and you will start shooting from the city lake, temples and amazing markets. The capital has also maybe the best shops of photography in the country.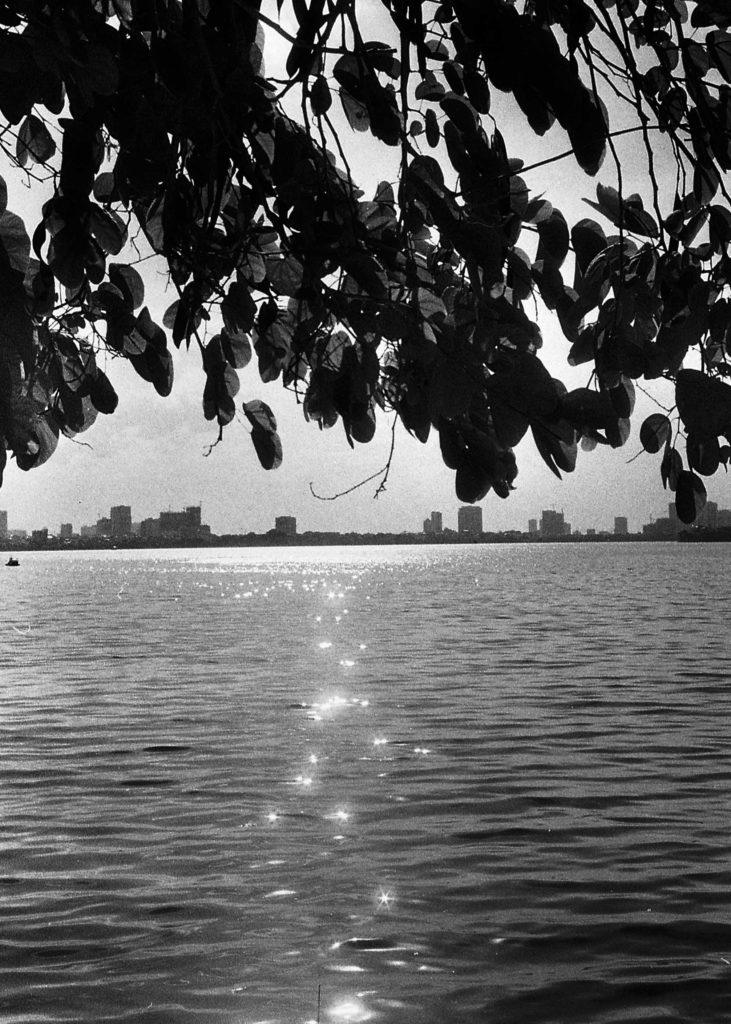 Around Sapa:
Sapa is a hill station high in the mountains is a vestige of the French colonial era. In recent years as becoming a tourist attraction. Anyway when you go outside of town, the scenario totally change. Amazing landscape to capture and interesting people from different ethnic minorities. So my advice is to sleep in Sapa but then move around. Wake up early to take panoramic view with fogs. Also you can avoid the massive tourist.
Hue:
Hue, located in central Vietnam, was home to the Nguyen dynasty and it was the capital of Vietnam until 1945.The imperial city, a UNESCO World Heritage Site, is the main attraction to photograph. But in my opinion the city offers much more. In fact, along the Perfume River you can catch fascinating corners of the old city. Furthermore, in the surroundings it is possible to photograph interesting landscapes from rice fields to small fishing villages.
Hoi An:
Hoi An, a proud little old town made of enchanting yellow walls and old bridges. Photography in Hoi An can be unique experience that starts at sunrise and finishes in the romantic lights of the night. But recently, is becoming too much touristic. So wake up early to capture the charming of the town and going outside on the countryside or towards the coast. the favourite subjects here are the canary yellow houses draped in bougainvillea and rickety wooden shops aglow with red silk lanterns.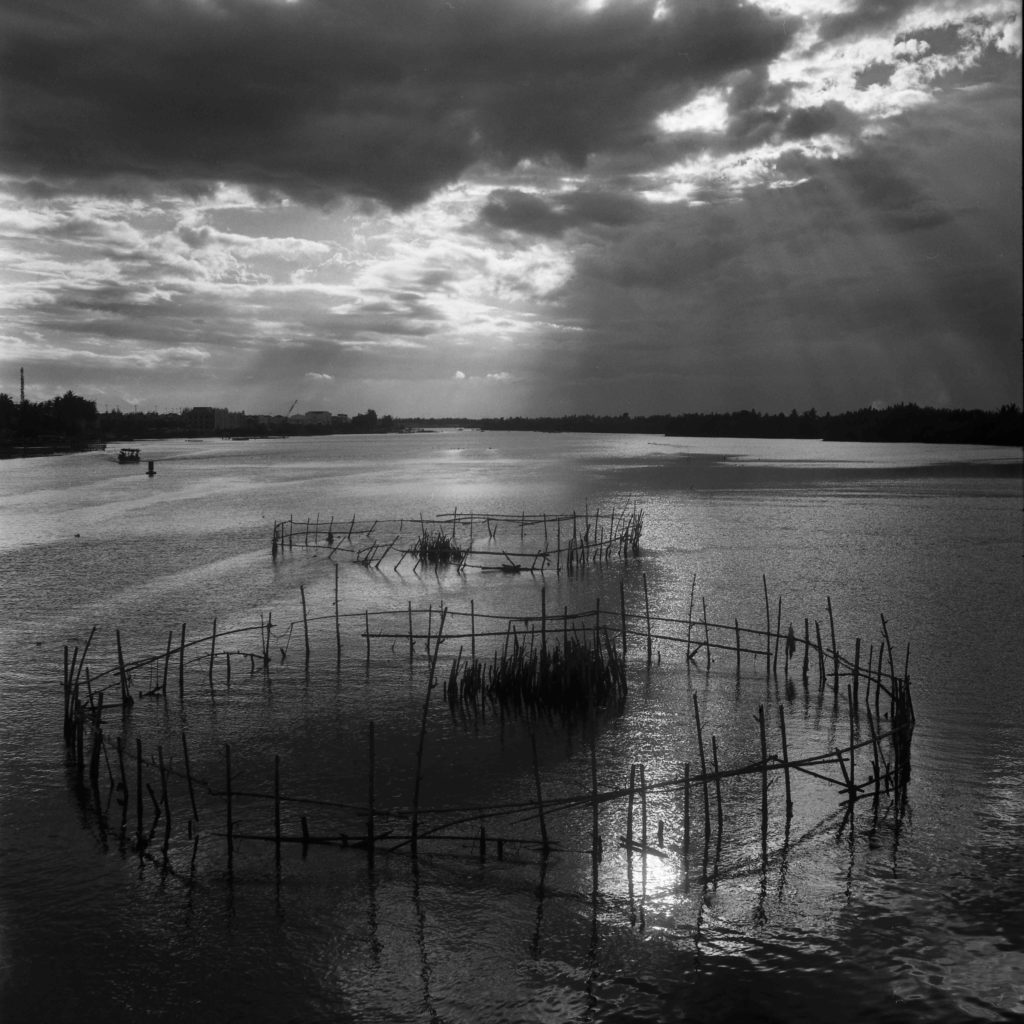 Ha Long Bay and Cat Ba:
It is the most famous spot for the tourist and for a photographers! A cruise on Ha Long Bay for many represents a pinnacle of their shooting experience in Vietnam. Anyway I suggest you to stop few days in some island, like Cat Ba. Here you can take different shoots and have more time to enjoy it. It's well worth a visit, but get information before going.
Delta of Mekong
I suggest to visit Can Tho in the heart of the Mekong Delta. It is often referred to as Vietnam's rice basket. Here you can shooting in the floating markets dotted around the city. Once you get off the boat can visit the famous farms with amazing flowers.
Phong Nha-Ke Bang National Park:
For the lovers of nature and landscape there are some interesting park for Photography in Vietnam. Like Phong Nha-Ke Bang National Park, home to a series of world record-breaking caves. It is nestled at the foot of limestone cliffs that began formation 400 million years ago, and is an amazing natural wonder.
The Right Gear to Photograph Vietnam
A camera. It doesn't matter if your camera is a full-frame or APSC if you understand how to use it.
A wide-angle lens. Useful in Architecture and in the tiny street in old cities. Also would be useful for some landscapes scene to fit everything into the frame.
A versatile travel zoom, such as 24-105mm or similar. This will come in handy when you need to zoom in town. I don't suggest a dedicated telephoto, but having something with more reach will definitely help.
A tripod for some panoramic picture and night photography .
(Optional) a polarizing filter. A polarizing filter can occasionally be useful, so if you have one, there is no reason not to bring it. But I wouldn't list it as a hard requirement.
A Smartphone, really helpful for maps and App. A SIM card can be easy available.
Be responsible Vietnam Photography
Ever we have to photograph people in a responsible, ethical and respectful way. Before each trip everyone has to inform and take regarding the seriousness of the sanctions in that country for drug use etc. Also you can read my article about responsible travel photography.
Sustainable Photography in Vietnam
Sustainable photography should be truly important to a responsible traveler. In this regard we have to try to do my small part. A sustainable model of photographic culture is absolutely necessary right now. So, in the way we pay attention to these things in our daily life, it is possible to include those passages in our photographic activities. For example, start using reusable tools whenever possible. In Vietnam you will see a lot of plastic bottles.
Visa
Vietnam has fairly strict entry requirements. However, regular passport holders from 24 countries can enter Vietnam visa-free. So if you're not a citizen of one of the 24 countries or want to stay in Vietnam longer than the visa exemption, you will need to apply for a visa. Citizens of 80 countries are eligible to apply for an e-visa. Currently, the cost of a 30-day single-entry visa for Vietnam is $ 25, as set by the Vietnamese government. The visa rules change often so check the Vietnamese embassy.