Introducing Cambodia Photography
While it's true that Angkor Wat and the surrounding historical park are one of Cambodia photography highlights, they are not the only one. The country also has some fascinating and historical urban centres to capture. An for photographers of landscape the country has some outstanding nature scene and some amazing tropical islands. While the country lends itself to a quick trip to photograph the ruins, it deserves more.
Be Prepare Cambodia Photography
Before arrive get prepare to Cambodia Photography. Even in the last years the country has open to tourism, there are some issues that you need to know, especially if you are first timer. The country is ridden with various sociopolitical issues with poverty being of top concern along with pervasive corruption. There is also a lack of political freedom and human development in the country. For a Photographer is really important know what you want really shooting at is fundamental. When you have the focus on some subjects, then you will find where. Usually my first step to be prepare is to look a map of the area and how many itinerary choice i have to make. Also to be prepare i start to read about history, culture and contemporary issues. I will take some information about rules and social behavior.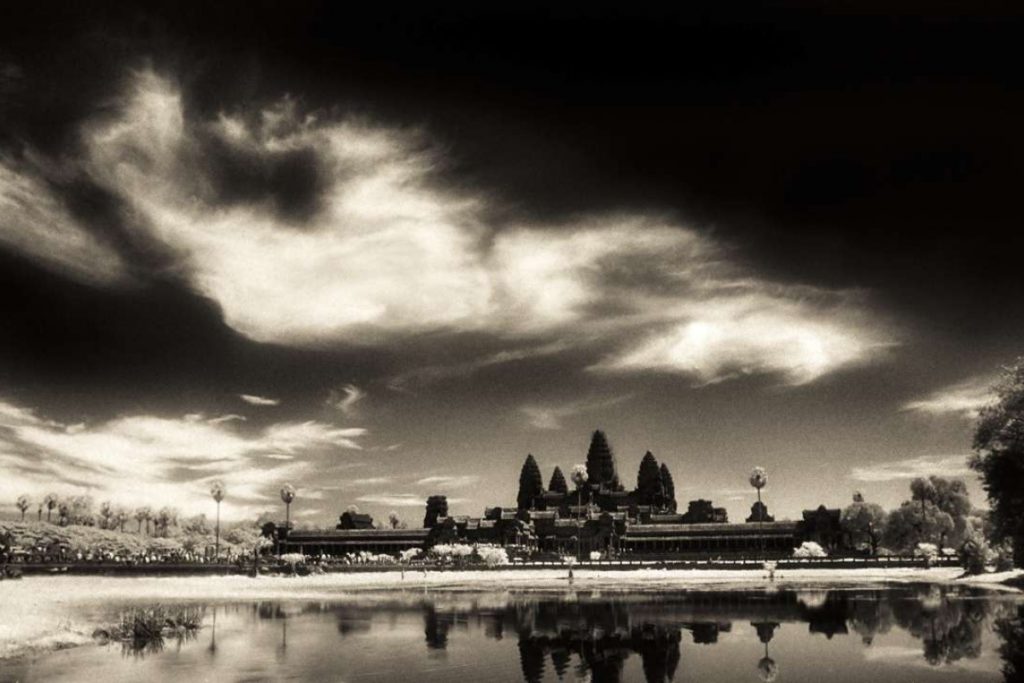 Then i will search for works made by greater photographers. Indeed from them you will be learning a lot of things. Take notes and made a checklist. For example before going to photograph Angkor Wat look the incredible work of Mcdermott.
Finally, be sure you have the right traveling photography equipment.
Pick the perfect Itinerary
Organizing a trip Cambodia Photography is pretty easy compare to the other country in this area. Think about what interests you, what you like doing and how much time you have, and tailor your trip accordingly. So make some research before sure you will figure out better your stops.
Locations Cambodia Photography
Angkor Wat
Angkor Wat ,the majestic Cambodian Temples that have been a source of mystery and inspiration for many photographers. Is the Place to shooting in the country and one of my favorite location in all Asia. Is amazing be there to capture this huge ancient and historical complex. There are around 50 temples inside the Angkor Wat complex and some of them are not in perfect condition. Meanwhile you don't need to capture others because have kind of a similar design. So is better decide which temples you want shoot and whe. At least two or three days to start to have nice images. I wrote another post about shooting Angkor Wat.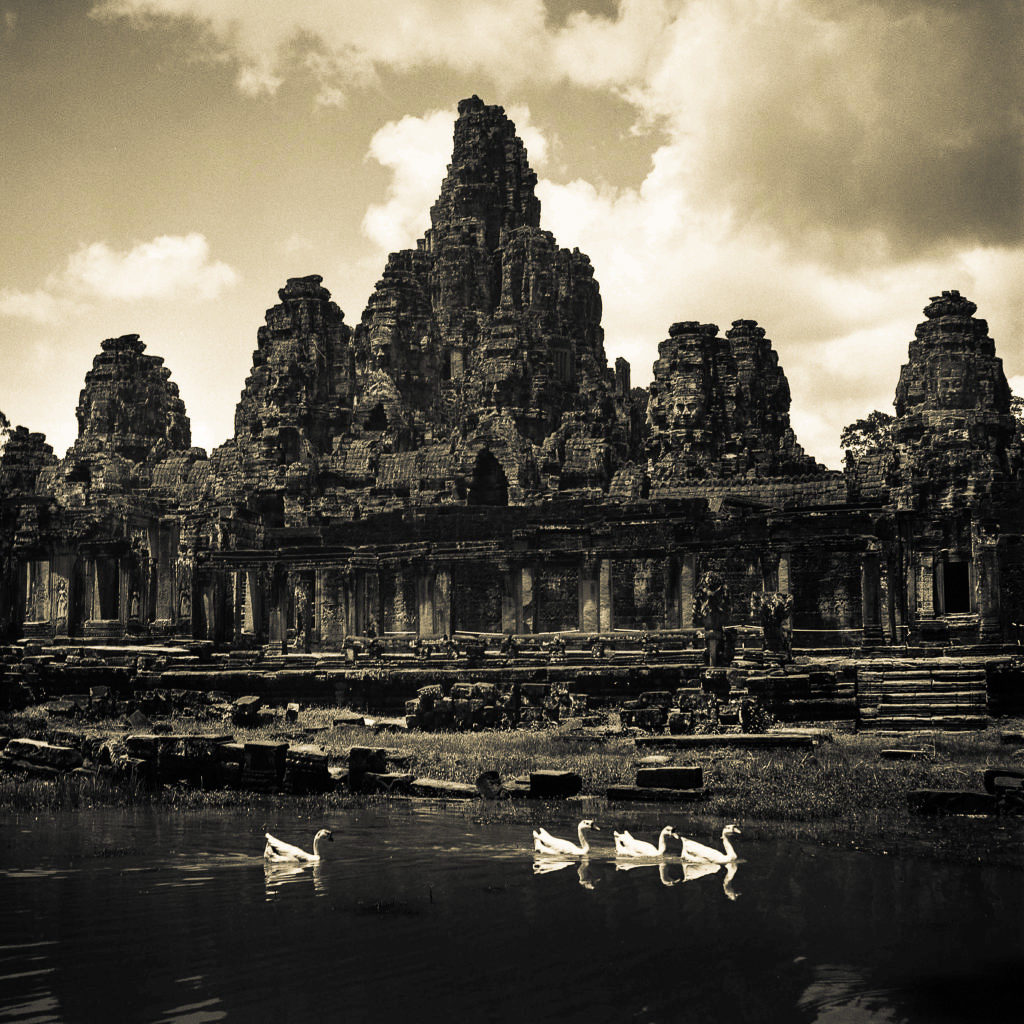 Phnom Penh
The city's slower pace and more human scale, compared to others capitals, show photographers a different side of the Southeast Asia urban experience. Starting from The promenade on the western quay of the Tonle Sap and Mekong Rivers attracts plenty of local color, with the possibility of long exposure at night. Near you can visit the royal palace and some local market for some street photography. Worth a visit a Central Market if only to shoot this amazing Art Deco structure. A crossroads of cultures, times, peoples and worlds, in Phnom Penh you can also capture markets and buzzing back streets.
Khmer ruins
When it comes to photographing Cambodia one must consider the large and small ruins scattered across the country. Around the Angkor Historical Park there are outlying sites including Banteay Srei, Phnom Kulen, Beng Mealea, the Roluos Group and Koh Ker. Others really interesting are in Banteay Chhmar nad in Kompong Thom.
Also i suggest you to visit Battambang. At the time this was an important province in the Angkor period. Indeed Battambang is home to several temple ruins and historical sites which can be found within a 30 kilometre radius of town, providing convenient day trip opportunities.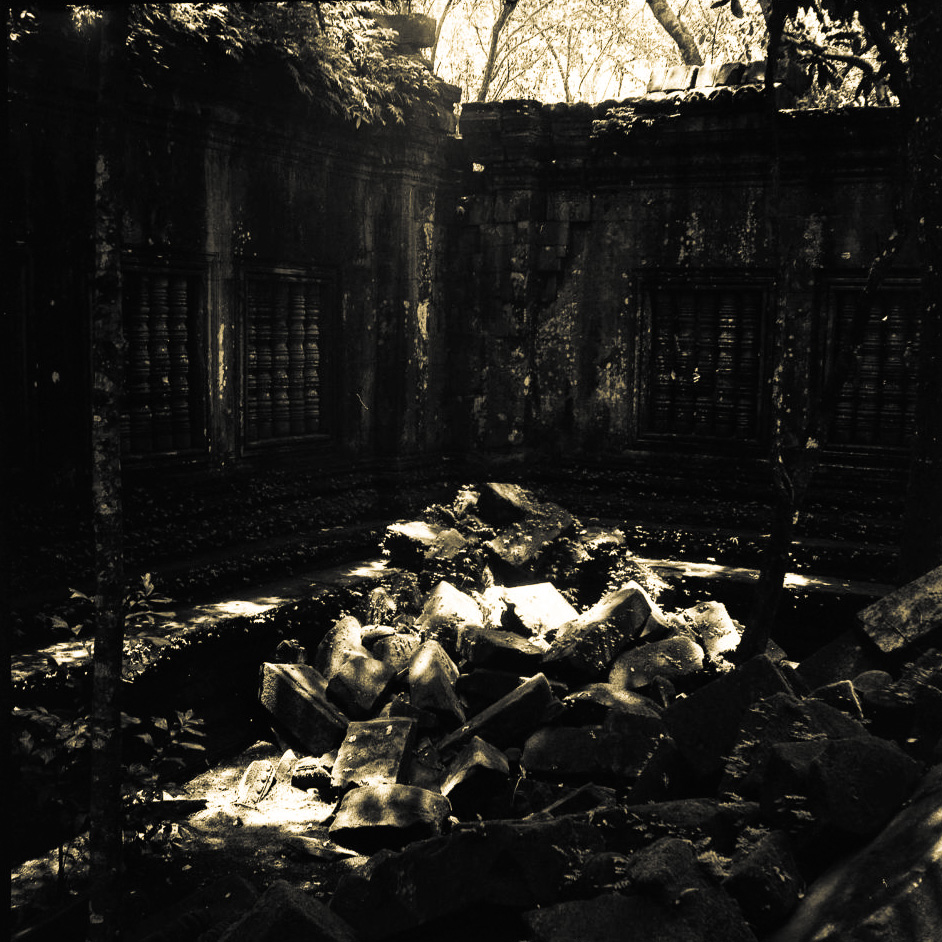 Nature in Cambodia Photography
The geographic landscape of Cambodia is characterized by a low-lying central plain. Also the country features low mountains and uplands. Among the most notable bodies of water in Cambodia are the Mekong River and Tonle Sap. So, for everyone who want Photograph nature , Virachey National Park in the northeast remains a highlight. Coastal nature lovers may find Ream National Park of interest and, in the same area, Bokor National Park. Even if the national park selection is limited doesn't mean there are locations to Photograph in Cambodia. In the west, from Koh Kong you can go trekking into the Cardamom Mountains and take some really nice Panoramic shoots. Also going to the east, in Sen Monorom where is a hub for eco-tourism activities. Here yuo can Photograph some elephants and others species.
When to go
The most popular time to go to Cambodia is between November and February, with the peak season falling between late December and mid January. At this time of year the weather in Cambodia is excellent—there is little rain and it isn't uncomfortably hot. While the Christmas period is the most popular team to go to Cambodia, opting for shoulder season instead, either between late October and early December or from early February through to the end of March, can be a good idea.
Getting Cambodia
Cambodia has around a dozen overland border crossings with neighboring Thailand, Laos, and Vietnam. But the easiest way to reach Cambodia with the least amount of hassle is via a budget flight to Siem Reap or the capital, Phnom Penh. Plenty of inexpensive flights are available from Bangkok and Kuala Lumpur.
Cambodia Visa and Entry Requirements
A visa for Cambodia can be arranged online before travel via the Cambodian e-visa website. Citizens from many approved countries can also get a 30-day visa on arrival at the airport in Siem Reap or Phnom Penh. Visa on arrival is available at some of the major land border crossings. Try to avoid scam at the borders.
Be responsible Cambodia Photography
Ever we have to photograph people in a responsible, ethical and respectful way. Before each trip everyone has to inform and take regarding the seriousness of the sanctions in that country for drug use etc. Also you can read my article about responsible travel photography.