Pushkar is perhaps one of the most revered Hindu sites in the world, having one of the few Brahma temples in the world. Surrounded by the Aravalli mountain range, it is a stunning getaway for nature lovers interested in a sneak peek in Hinduism, although is not big and chaotic like Varanasi.The village was born and developed around the lake. So it is building around a stunning lake, a dip in which supposedly purges you of all sins, is in the centre of the town. Anyway, you can enjoy and Photography Pushkar walking through the street markets that leading to the Temples. Indeed is one of my favorite location in India.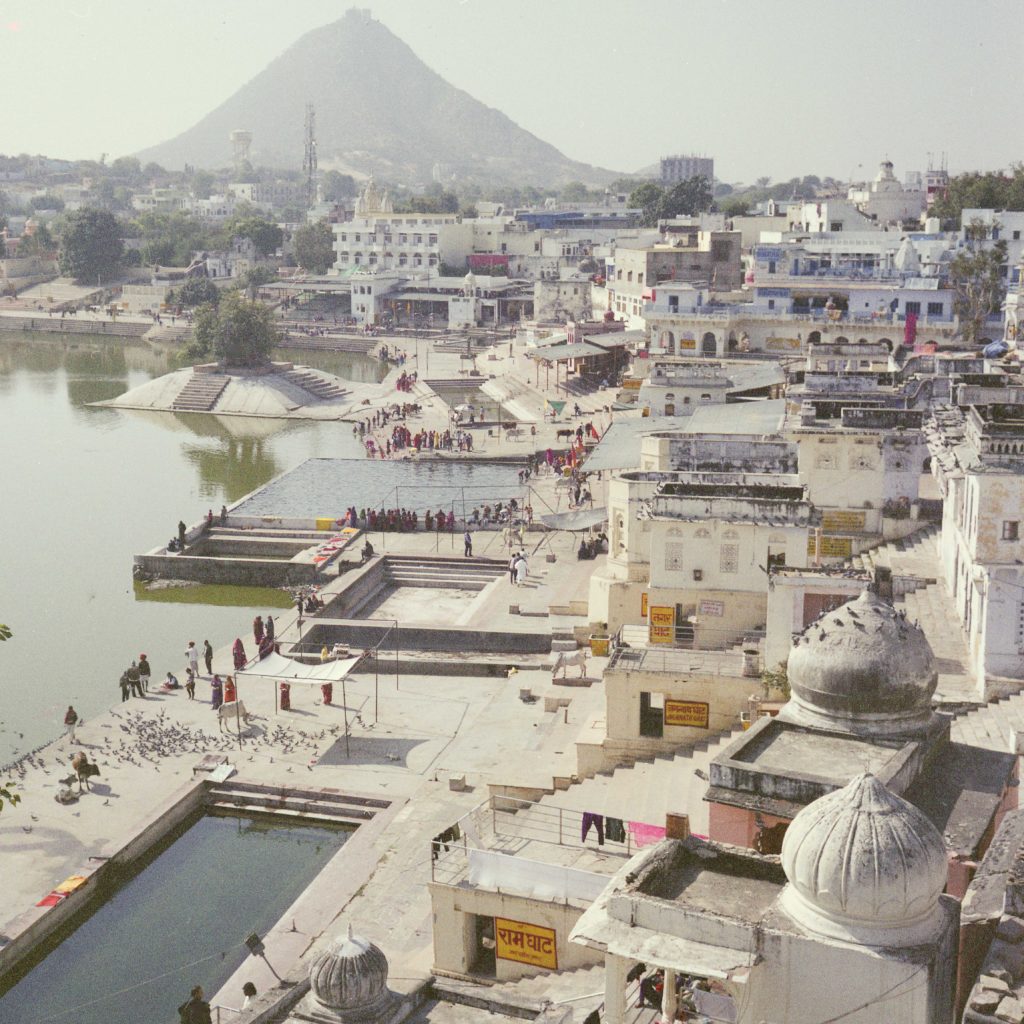 Pushkar is a sleepy little holy town that really comes alive for a couple of weeks in October or November. During this time there is Camel Fair Festival , one of the mist important event in all region of Rajasthan.
Photography Pushkar
You can start Pushkar photography by walking through the labyrinth of alleys, bazaars and ghats to discover the magic of this peaceful city. Here you can capture images of the street and everyday life, where between one stall and another you will meet cows, beggars and some monkeys. Village life revolves around the lake, where pilgrims go every day. In fact, many Hindus have prayed in the holy lake of Pushkar since morning and visit the only Brahma temple in the country. In these places it is forbidden to take pictures and along the lake many signs warn of the ban. But it is possible to photograph if you are prepare. So try to respect the Hindu culture and religion. Even in adjacent areas it is forbidden to photograph., especially during the ceremonies. Pay attention and maybe ask before shoot.
Photography Pushkar Camel Fair
The Pushkar Camel Fair is directly linked to the Hindu lunar calendar. So this festival takes place in the lead up to the full moon in the auspicious Hindu month of Kartik . Usually this coming in October and November, the most prosperous time to absolve past sins.Even some pilgrims take a holy dip in the Pushkar Lake during those days, the Pushkar Fair is becoming a carnival and a big business resource for a small village. So hundreds of camels, horses, and cattle coming from all part of the region to be traded by villagers and witnessed by worldwide travelers. Indeed today is one of the largest and most popular festivals in India , the Pushkar Mela, takes away from the hustle and bustle of Rajasthan's cities. Therefore this rajasthani festival is as much of a business venture for farmers and shepherds, as it is a spiritual celebration of epic proportions. Other festival like Mahashivratri can be also nice to attend.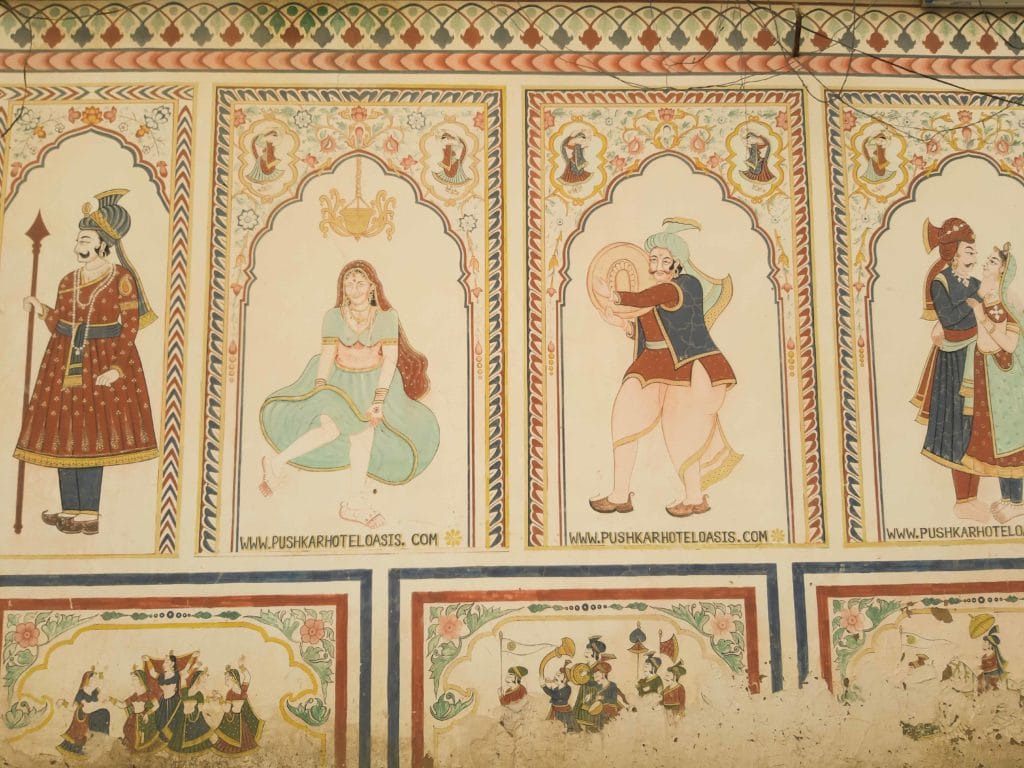 Getting here
Pushkar is small village but well know and connected, however most of time you have to stop in Ajmer the most near city. From here, you can take a taxi or a local bus, and usually take like half an hour. There are connections via train from Delhi and Jaipur, at least 8 daily but just only two are fast. For me this is the best way to reach the location, however you can hire a taxi driver or take a bus. Also you can take a flight to Jaipur and then from reach Pushkar.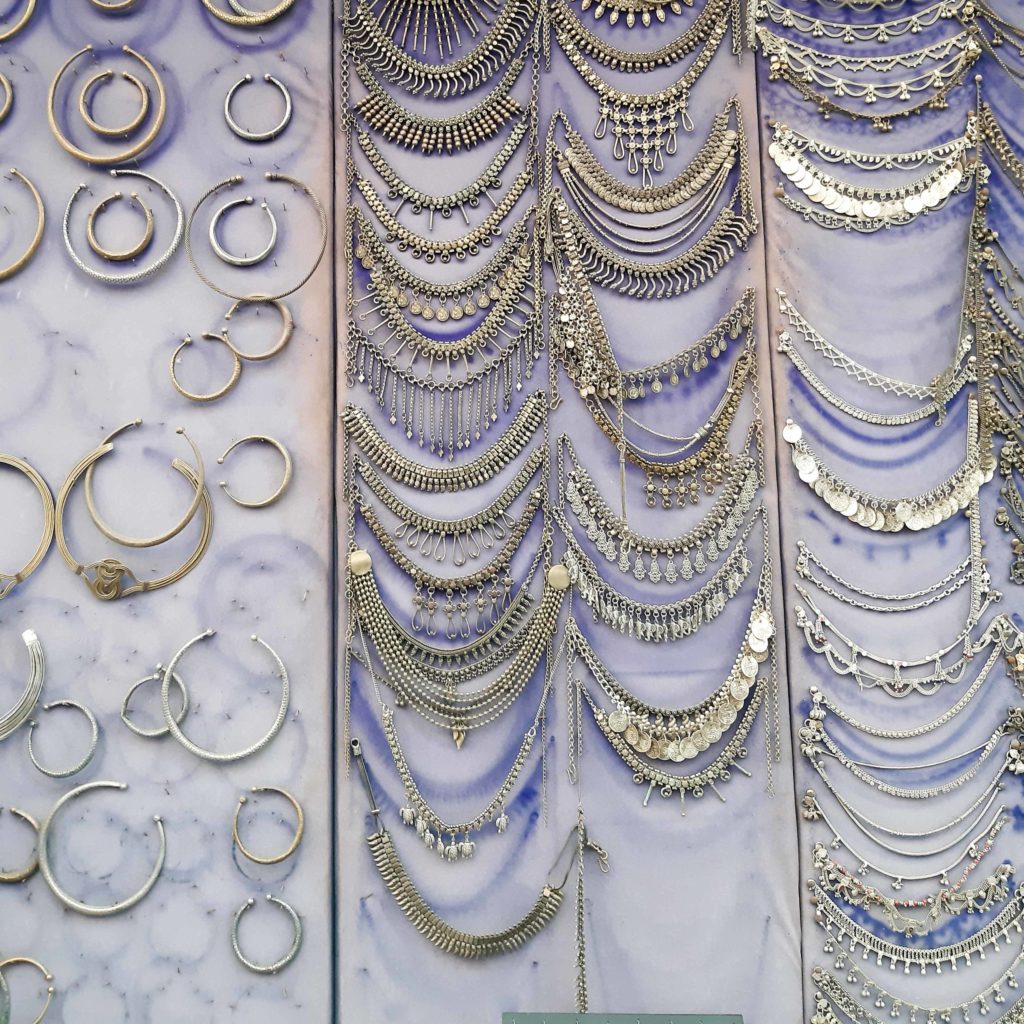 Stay healthy with food
Be careful when come to eat and drink where there are issues around clean water and food hygiene. However don't panic. Take these few simple precautions and your trip will be full of amazing food and memories.
Eat at busy spots full of locals, because the food is usually delicious and fresh.
Give your gut a pro-biotic boost
Heat kills germs, so choose hot food.
Embrace street food, but ask your leader for recommendations.
Drink without ice
Avoid salad as it's usually rinsed in tap water.
Don't eat cut fruit. Instead, purchase fruit with a peel (like oranges or bananas and peel it yourself.
Try not to overeat, particularly at the start. Your body needs time to adjust!
---
---
Respect the locals
When you photography Pushkar remember to respect their culture, religion and law. The locals are really friendly but they are really strictly about certain issues, like drugs and religion. So when you photography in Rajasthan stay away from problem and take information about it. Usually the most strictly places are the temple and the sacred site, where there is a dress code. For having more information on responsible travel photography check my other post.