From the Heritage Inscription: The Taj Mahal is located on the right bank of the Yamuna River in a vast Mughal garden that encompasses nearly 17 hectares, in the Agra District in Uttar Pradesh. It was built by Mughal Emperor Shah Jahan in memory of his wife Mumtaz Mahal with construction starting in 1632 AD and completed in 1648 AD. The Taj Mahal is considered to be the greatest architectural achievement in the whole range of Indo-Islamic architecture. Its recognized architectonic beauty has a rhythmic combination of solids and voids, concave and convex and light shadow; such as arches and domes further increases the aesthetic aspect.
About photography Taj Mahal
It is one of the best known structures on Earth and is arguably the most identifiable monument associated with India. Visiting the Taj Mahal and photographing it in person will convince you that all the attention and notoriety are deserved.
There is no such thing in scale or quality. I recommend visiting other Mughal tombs before visiting the Taj, such as Humayun's tomb in Delhi or the nearby Little Taj in Agra. In fact, you will appreciate much more how magnificent it is.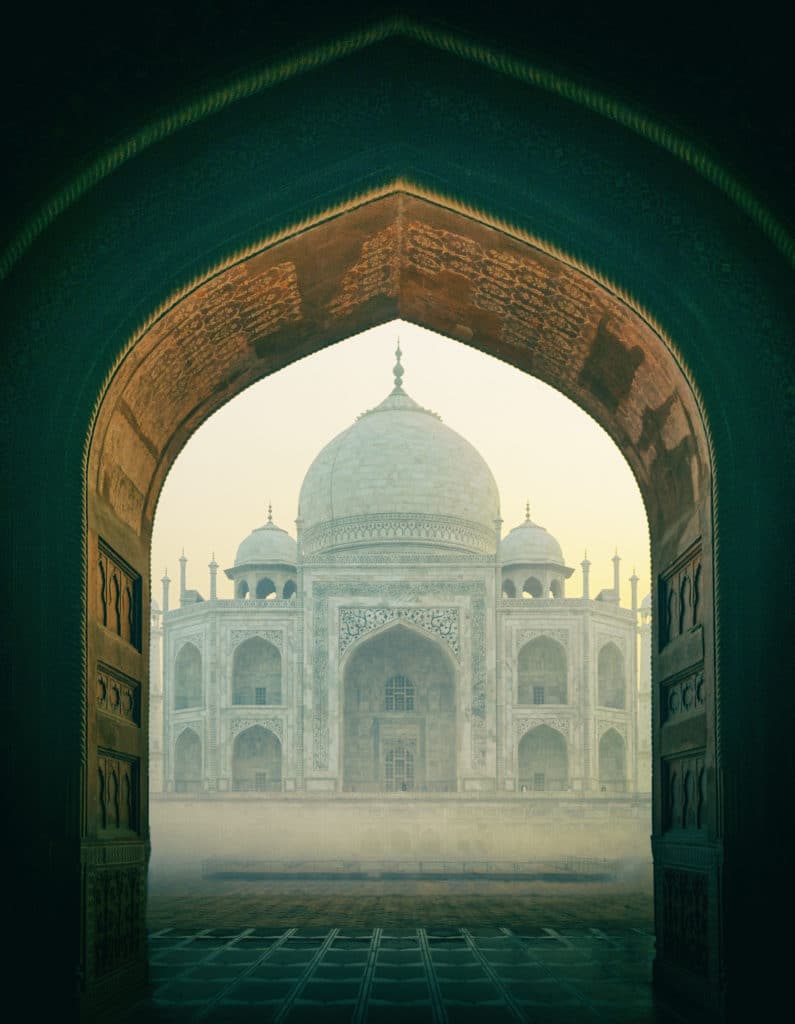 If you want photography the Taj Mahal, I highly recommend arriving as early as possible. So is better be prepare and don't get late. The gates open at 7 am. and at least, try to stay there arrived at 6 am, to be the first in line. In fact being there first gives you an opportunity to take some photos without any people. Even 15 minutes after the gates open, the area will be filled with people. So to do this you will have to stay overnight in Agra and not just take a day tour from Delhi.
Try to photography Taj Mahal in an original way. Start walking around the large structure and look for new angles. Also focus on the details and how you can put people inside the Frame. For example with the colorote and fascinating saree of Indian women you can get beautiful contrasts with the white marble. Or use the reflections of the water to capture scenes with the monument in the background.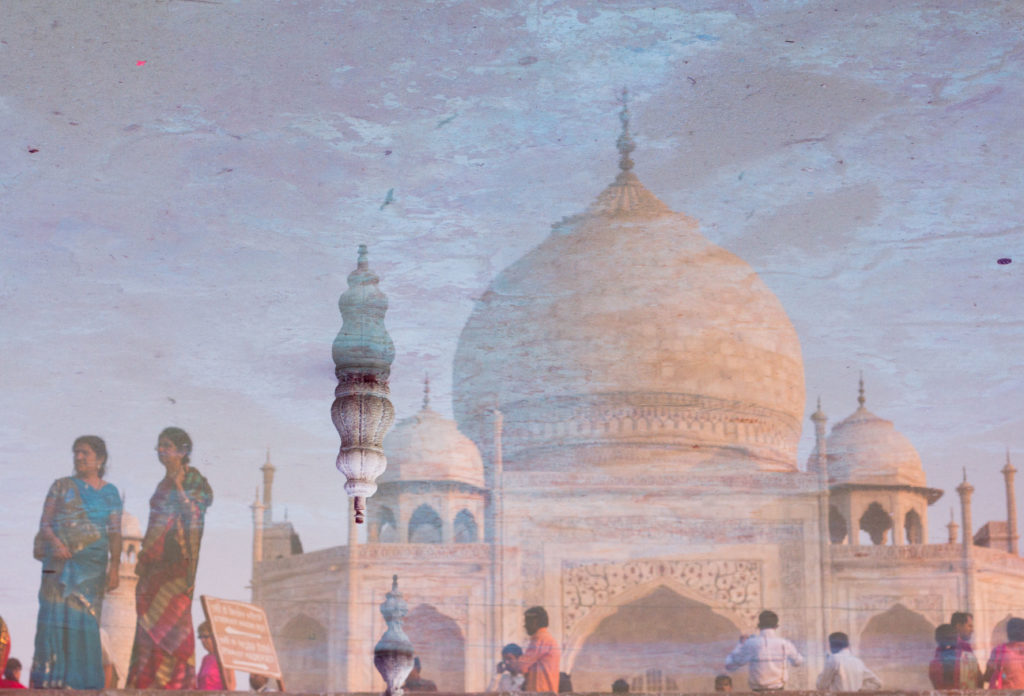 Info to getting there and tickets
Getting Agra
The city of Taj, Agra, has its own airport that is around 7 km from the city center. Various Airlines operate flights to Agra during season time. Also There is a good network of trains connecting Agra with the rest of the country. Apart from the main railway station of Agra Cantonment, there are other two stations also, that of Raja-ki-Mandi and Agra Fort. The main trains connecting Agra with Delhi are Palace on Wheels, Shatabdi, Rajdhani, Gatimaan and Taj Express. For train detail visit this site.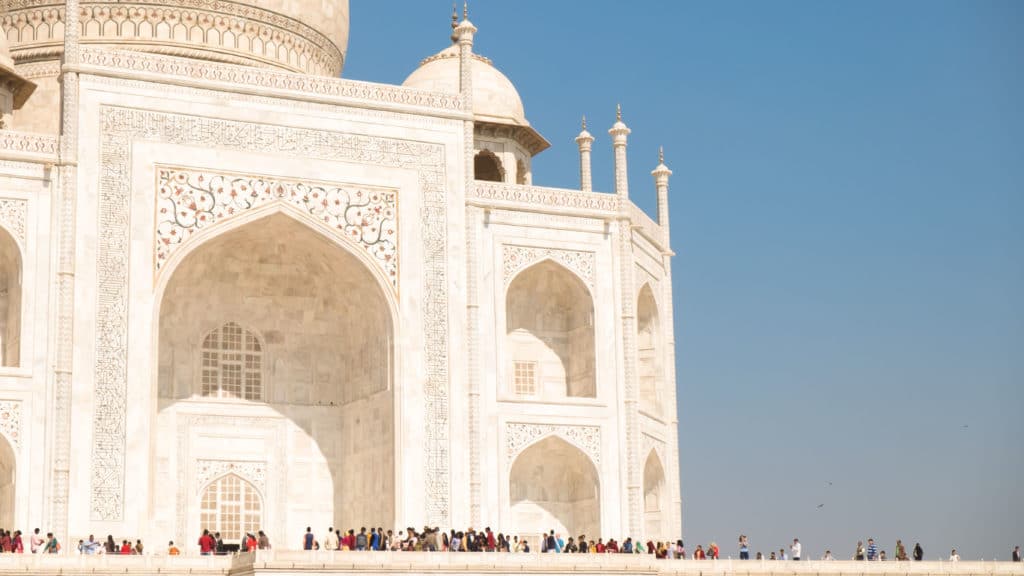 Local Transportation
After reaching the city also, you need some sort of local transport to reach Taj Mahal. You can easily get taxi, tempo, auto-rickshaw and cycle rickshaw in the city that will take you to your destination. Prepaid taxis are also available if you want to visit the various places near the city.
Tickets
The grounds of the Taj Mahal open from 6 AM to 7 PM on weekdays. Except Friday wherein it is open only from 12 PM to 2 PM. For those who wish Photography the Taj Mahal, visitors are only allowed to bring 5 items with them when they enter the complex like transparent water bottles, small video cameras, mobile phones, purses for women.
Be Responsible when Photography Taj Mahal
When you photography Taj Mahal remember to respect their culture, religion and law. So when you photography Taj Mahal stay away from problem and take information about it. Usually the most strictly places are the temple and the sacred site, where there is a dress code. For having more information on responsible travel photography check my other post.