The Humayun's Tomb was built in 1570 and was the first garden-tomb on the Indian subcontinent. So it was a particular cultural significance as It inspired several major architectural innovations, culminating in the construction of the Taj Mahal.
Photograph Humayun's Tomb
My favorite monument in Delhi is the Humayun's Tomb that was the inspiration for the Taj Mahal's creation. It was built in 1570 to be the tomb of the second Mughal emperor, Humayun. It was the first of this type of Mughal architecture to be built in India and that was the inspiration for the Taj Mahal's creation. My tis is too get there early and avoid the tourist. The complex is recently restored and now you can capture the magnificent of the red stone color of the monument. The best light is the morning because late in the day the pollution affect the light in Delhi. Also move around for a while just to see different angles and fin your own shoot.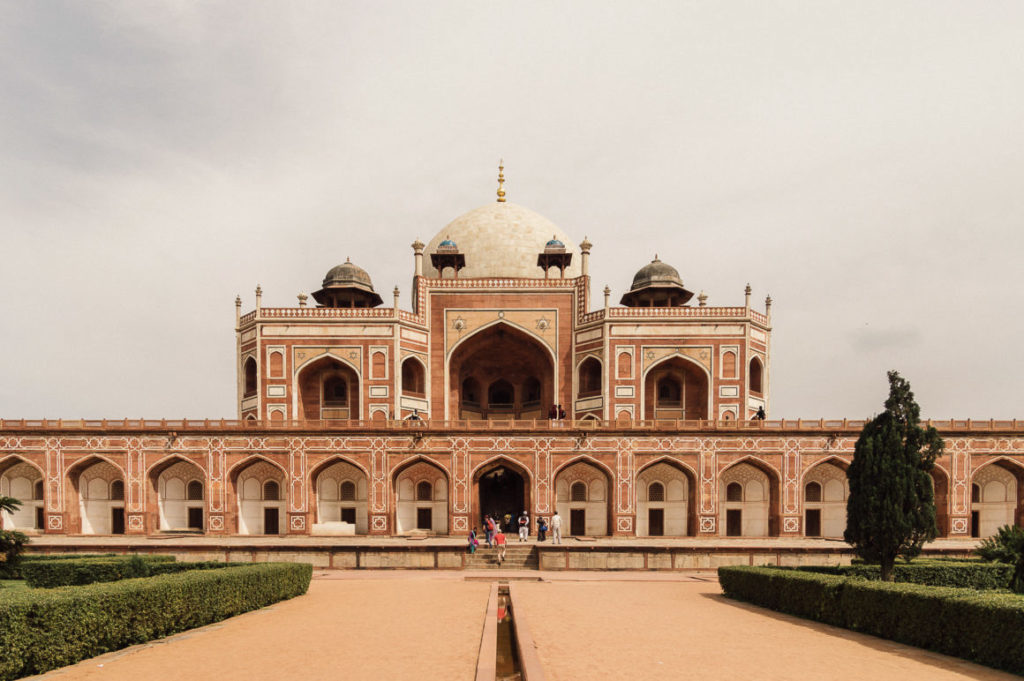 The Humayun's Tomb was an amazing synthesis of Persian and local design and craft genius. It was the first Char-Bagh garden tomb in India built on such a huge scale. A building like this is a treasure of that moment in history and culture and it has inspirations and lessons for future generations.
How get there
If you want to Photograph Humayun's Tomb, it is pretty accessible with various transportation options available. In fact, It is accessible from the road and is also served by the Delhi Metro. If you are traveling via train, the nearest railway station to get here is in Nizammudin.
There are also several metro stations nearby that you can use to travel to Humayun's Tomb: Jorbagh and Race Course stations. Better visit early, anyway you should go anywhere from 8 AM to 6 PM.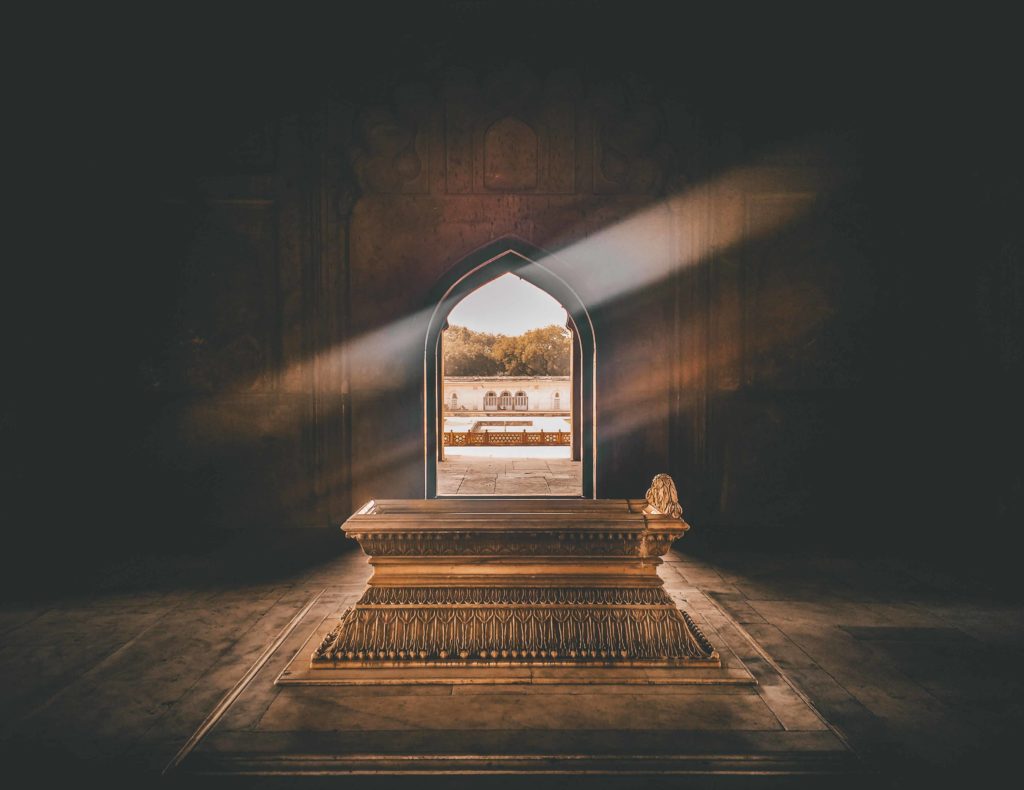 Best time to Photograph Humayun's Tomb
The best time to visit Delhi is during the cooler, dry months from October to March. January and February can be cold. However, it's important to be aware that severe air pollution is a concerning factor at this time. Is too hot in the summer, with temperatures consistently exceeding 40 degrees until coming the monsoon to calm down. It arrive between June and October, but when it isn't raining the humidity is uncomfortably high and the temperature still reaches 35 degrees.
Be prepare
Before arrive to photograph Humayun's Tomb get sure to be prepare to affront this huge city. The capital is big and chaotic and not easy to dealing with, especially if you are first timer. So find what you want really shooting at is fundamental. Usually my first step is to look a map of the town and how many itinerary choice i have to make. What kind of subject i want to shooting, what story I want to tell. Then i will search for works made by greater photographers. Indeed from them you will be learning a lot of things. Take notes and made a checklist. Finally, be sure you have the right traveling photography equipment.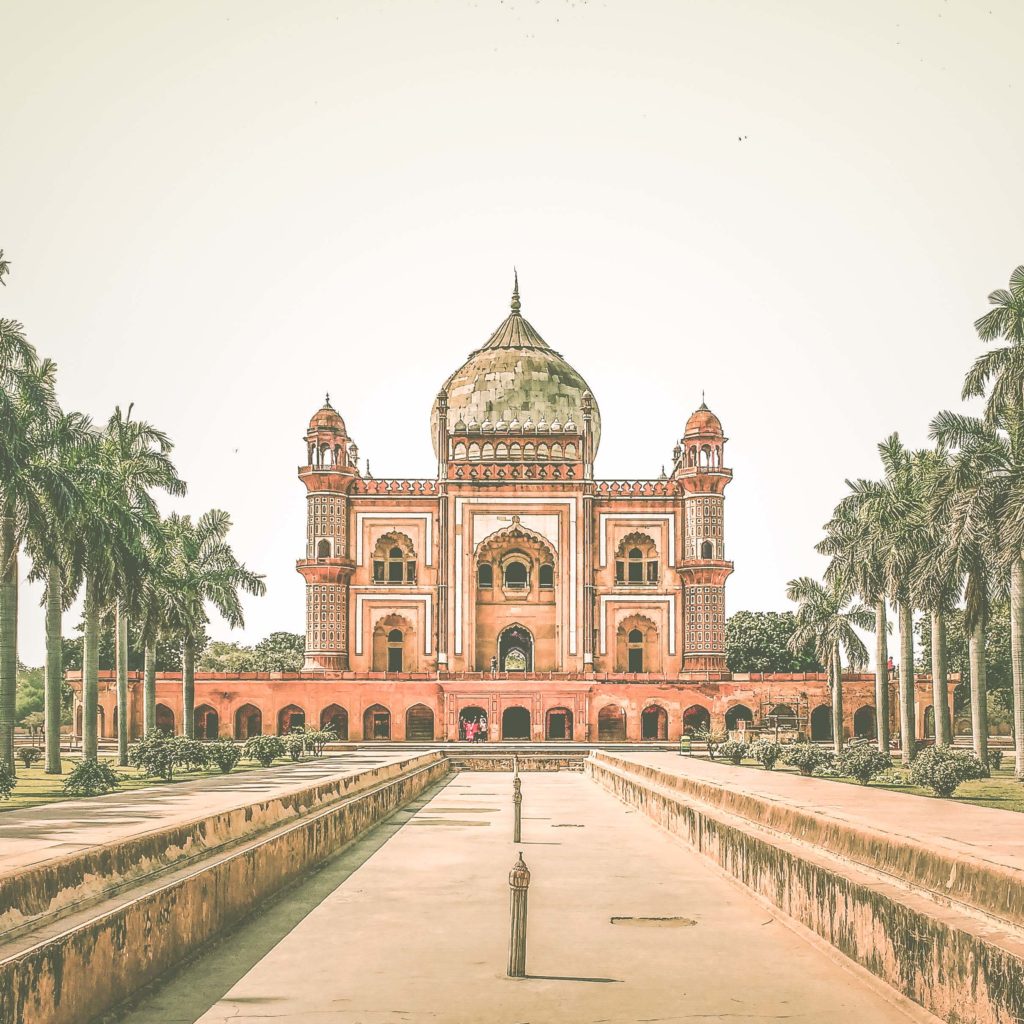 Where next
With additional time get to the old part of town to photography Delhi most famous monuments. Like the Red Fort, that stands not only as a powerful reminder of the Mughal era but also a symbol of India's struggle for freedom. The monument is well conserved but unfortunately insight doesn't have too much to photograph. Just few minutes walking and you will be at Jama Masjid. Indeed it is another marvelous treasure of the Old City, and also is one of the largest mosque in India. Can you climb to the top of its southern tower for panoramic capture across the rooftops of Delhi.