Photograph Varkala, an hidden gem in the Southwest corner of Kerala.
Introduction to Photograph Varkala
Varkala is a beach town in the south of Kerala. So little town is sitting on top of a cliff overlooking the Arabian sea. Indeed the south Indian state of Kerala is slowly taking over Goa's popularity. Anyway though it is yet not suffering from overtourism. If you want photograph beautiful seascape and take some portrait in a laid back atmosphere, this is the place for you. I have spend some months there recently and I will share some info and tips. Particularly, I will give you tips and information in how photograph in Varkala. So you can start planning your trip.
What Photograph in Varkala
Beach town
This location is probably the main attraction for most photographers to go to Varkala. Indeed it is surrounded by stunning cliffs and you must descend some steep steps to get down to the golden sand. Besides the beach is separated with one tourist part, like so many other beaches in India. The focus of my capture there was the lifestyle of hindues here. Most Indians wear clothes when on the beach and are not used to bikinis and much skin in general in public. Many Colors and many portrait to shooting.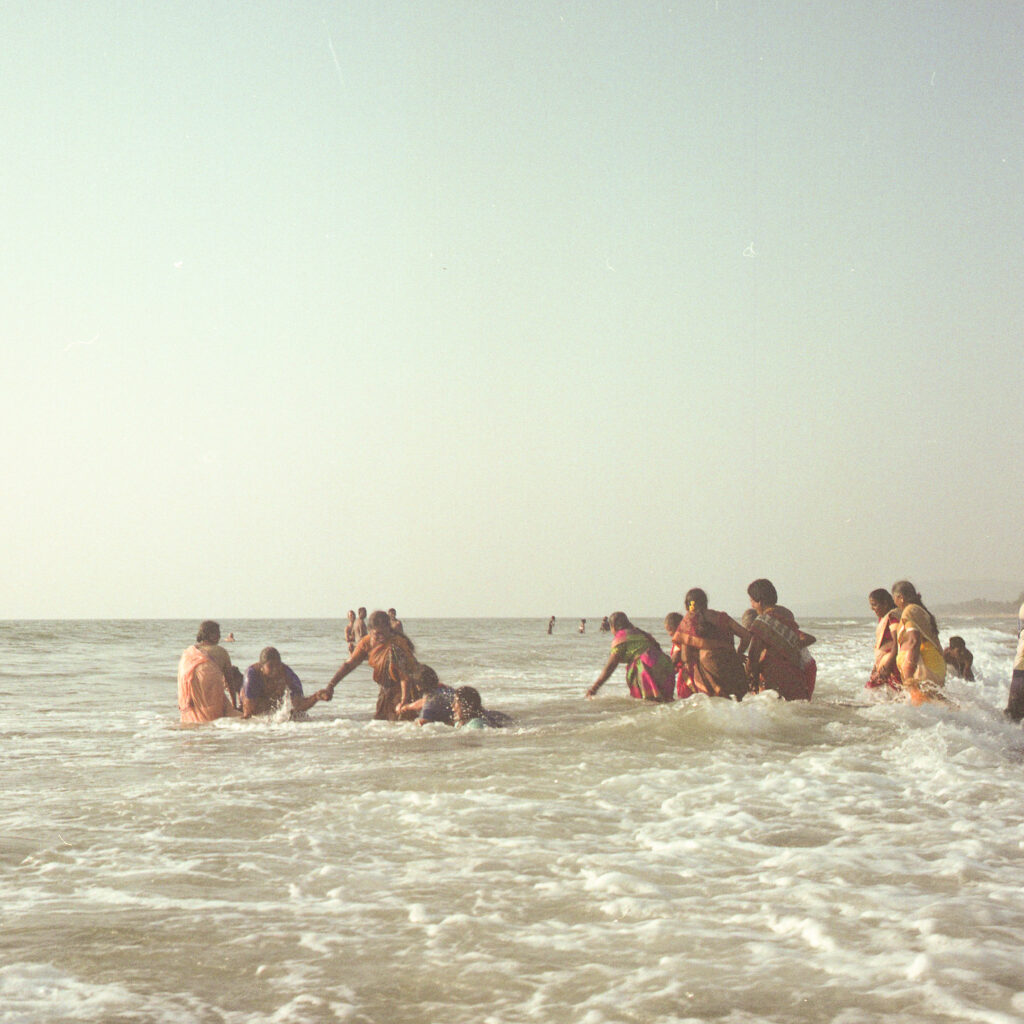 The Cliffs
This is the only place in Kerala where cliffs meet the Arabian Sea and makes it one of the most iconic places to see in Varkala. Benches are distributed along the top of the cliff to enjoy the mesmerizing views. You can walk along the cliff side where you can enjoy the views on one side and the many shops on the other side. On top of the cliff have stunning views and make the perfect place for panoramics shooting.
Fish Market
Near the station there is an interesting location that few people capture. It is the fish market, located near the train station. This old place in the country hosts daily vendors and fishermen with fresh fish. Although it is a smelly and a little dirty place it is very charming. Come in the morning and take a little time to familiarize yourself with the place to capture beautiful images. Please ask for permission to take portraits.
Janardanaswamy Temple
Janardanaswamy is also known as town Main Temple. The 2000 years old temple is devoted to Lord Vishnu and is a major pilgrim destination. So it is situated on the top of a hill and accessed by a set of broad steps. Also this location is home to an old banyan tree and various gods and goddesses. Arattu is the main festival celebrated in the temple and takes place in March/April every year. The festivities attract many devotees to perform homage to their ancestors. In conclusion, remember to respect this location, in some area are not allowed to photograph it.
---
Where to stay in Varkala
In Varkala hostels and homestays are clustered in the small back streets behind the cliff side. Indeed are in good spot because there aren'tt more than five or so minutes walk to or from a narrow access point to the single cliff edge street. The majority of the more upmarket hotels and guest houses can however be found lining that small path and opening up directly onto it. There are also accommodations outside of this area. However they are away from restaurants and the main beach.
The Right Gear to Photograph Kerala
A camera. It doesn't matter if your camera is a full-frame or APSC if you understand how to use it.
Wide-angle lens. Useful in Architecture and in the tiny street in old. Also would be useful for some landscapes scene to fit everything into the frame.
A versatile travel zoom, such as 24-105mm or similar. This will come in handy when you need to zoom in town. I don't suggest a dedicated telephoto, but having something with more reach will definitely help.
A tripod for some panoramic picture and night photography .
(Optional) a polarizing filter. A polarizing filter can occasionally be useful, so if you have one, there is no reason not to bring it. But I wouldn't list it as a hard requirement.
(Optional) a drone. If you have a drone, Varkala is not a perfect place to fly it. As foreign you can't pilot, just only Indians are allowed to do it. So if you want some images from above you have to find a local agency in this area.
A Smartphone, is really helpful for maps and App. A SIM card can be easy available.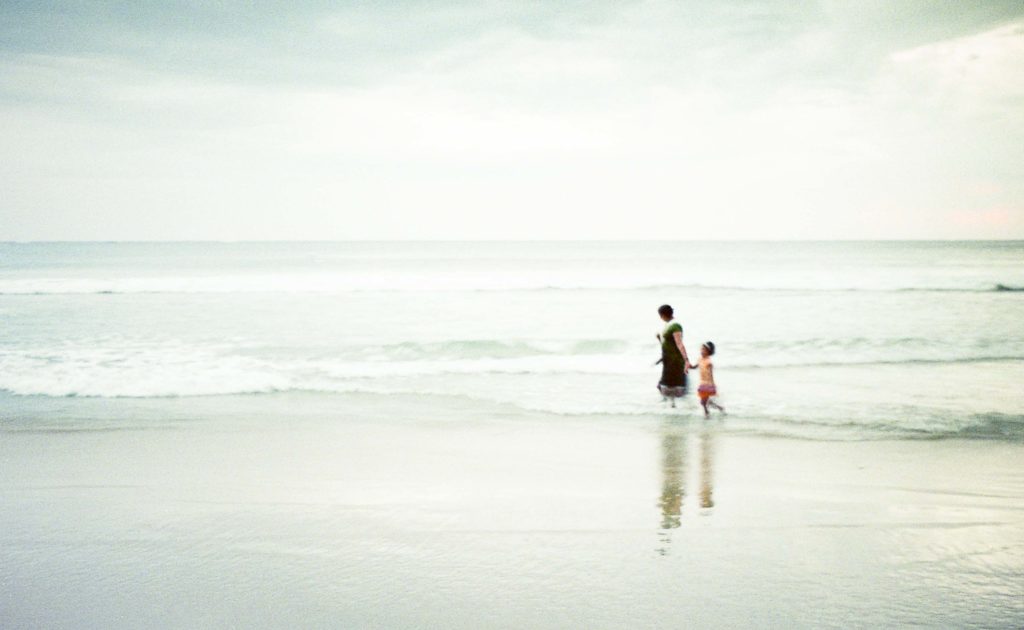 Being Flexible when you photograph Varkala
Sometimes things don't always go as planned, especially in India. The weather might become horrible, the location you wanted to shoot could be under construction, or the light during the time you wanted to photography something might be flat and boring. So, you really have to be flexible and with time. You have to make decisions to chance your shoot plan based on how things are going. Be flexible and creative in your shoot plan, and getting more info as you can. For the first timer photographer I wrote a little guide with some tips
Travel Insurance
Getting a really god insurance. Like any destination, traveling with proper travel insurance is a must. Take care of yourself in the India.
Healthy issues
Prophylaxis or vaccination for India is not mandatory. However, it is recommended to contact the external health of the autonomous community.
Documentation
To visit You must apply for an Indian tourist visa . At embassy or consulate (contact us for more information and help) via online (Price approx. € 65). Passport with a minimum validity of six months and at least two blank pages.
---
Be responsible when you photograph Varkala
We have to shooting in a responsible, ethical and respectful way. Before each trip everyone has to inform and take regarding the seriousness of the sanctions in India for drug use etc. Also you can read my article about responsible travel photography.
Sustainable Photography in Varkala
Sustainable photography should be truly important to a responsible traveler. In this regard we have to try to do my small part. A sustainable model of photographic culture is absolutely necessary right now. So, in the way we pay attention to these things in our daily life, it is possible to include those passages in our photographic activities. For example, start using reusable tools whenever possible.
---