Photograph in Normandy. The region has much to offer photographers with its beautiful scenery and rich history. Indeed Normandy boasts a gorgeous countryside, coastline, and woodlands, as well as impressive castles, splendid churches, and picturesque ancient towns. In conclusion from beach resorts and fishing villages to medieval towns and Gothic castles, there is so much to see here. Learn more with my list of top locations and places to photograph in Normandy.
Highlight to photograph in Normandy
Etretrat
Étretat is a small town with small population consisted, only 1242 people. In the19th century saw its rapid transformation into a fashionable seaside resort for the French nobility. Since then the landscape has long attracted famous artists like Eugène Boudin, Gustave Courbet, and Claude Monet. They have all frequented the area in like today it is the photographers who come here to capture the enigmatic beauty of this place. Étretat is so small and there are only a handful of photo spots around. Either way these will be more than enough to keep you busy and at the same time amazed by that beauty. Obviously the best location are around the cliffs .
---
---
Mont Saint Michel
Mont Saint-Michel is a fairytale castle surrounded by water immediately captures the imagination of the beholder. Due to its particular location it is a dream destination for many landscape and travel photographers. Perhaps it is the main destination for many who want to photograph Normandy. Before reaching the place you will need to know the hours of the tide. In fact, it is essential to know this factor in order to photograph this place. Once this is done, there are several locations nearby that allow you to capture a unique angle of the castle. The most important spots are The Dam, The Bridge, The River and finally Pointe du Grouin du Sud. Also inside at Mont Saint Michel is interesting but you have to avoid the tourist crowds. Indeed the sunset time can be a good time to visit.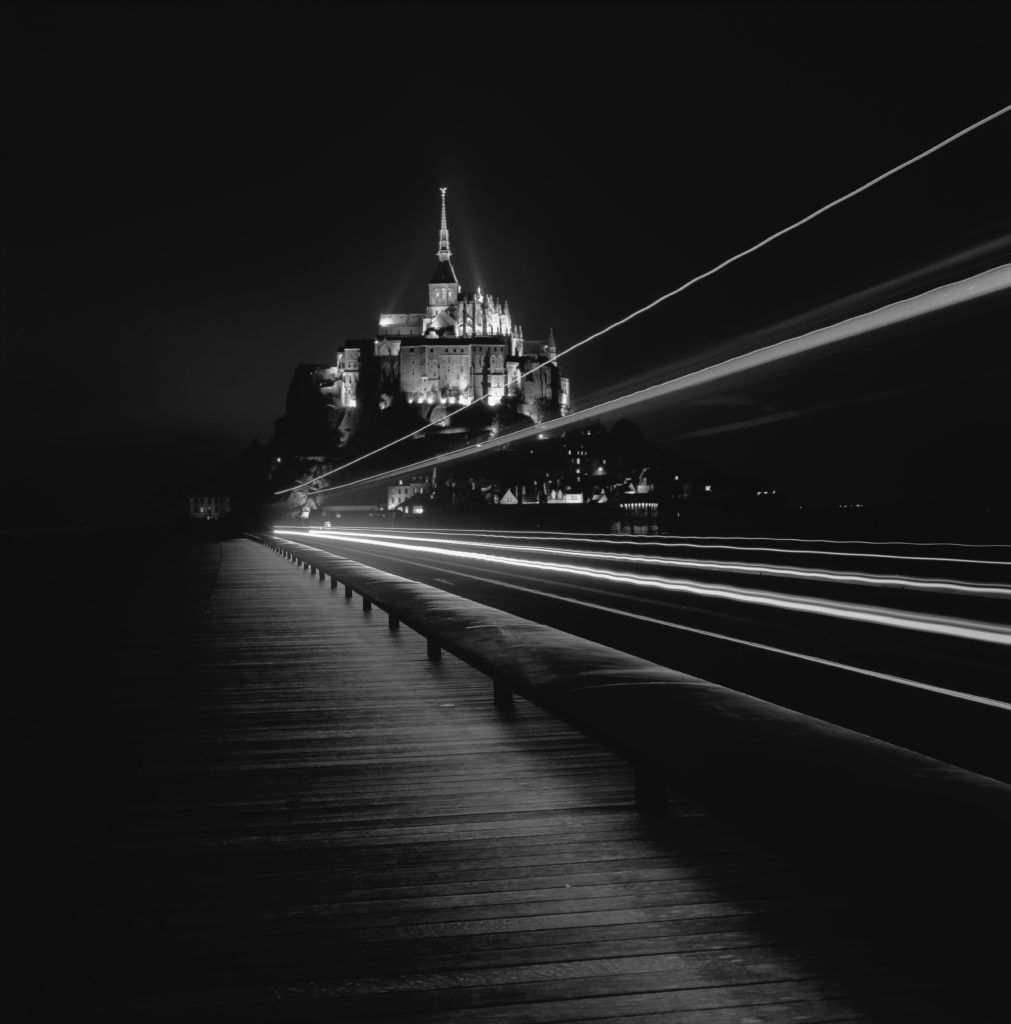 Deuville
Deauville is a small but exclusive town overlooking the Atlantic. Any photographer who loves architecture cannot miss this little jewel. In fact, this location has more than five hundred buildings listed as historical monuments, like Norman, Art Nouveau and Baroque buildings. Of course, the best way to photograph is by walking early in the morning. Of course, despite all the impressive architecture, the major attraction at Deauville is the long beach of white sand. Even the beach manages to remain upmarket, with posh colorful umbrellas, and well maintained beach huts. Maybe highlight of your photography tour is the promenade along the long boardwalk. Interesting can be watching the racehorses training on the beach first thing in the morning.
D-Day Landing Beaches
On the morning of June 6, 1944, the coast of Normandy saw the landing of the allies against German guns and gunners. Today the signs and testimonies of those events still remain today. In addition to the memorials on the beaches and along the Normandy coast, you can photograph German bunkers, gun batteries and other evidence of the intense fighting. The locations are near one each other. A good place to start your tour is the small village of Arromanches, just a few miles away from Bayeux. This is Gold Beach where the British 50th Division landed. The left-hand flank of the D-Day landings, Sword Beach was one of the British landing beaches. In the right-hand flank of the Allied invasion, the troops land on Utah Beach near to Omaha Beach just a few miles east. If you avoid the tourist attraction this area can be really unique location to capture.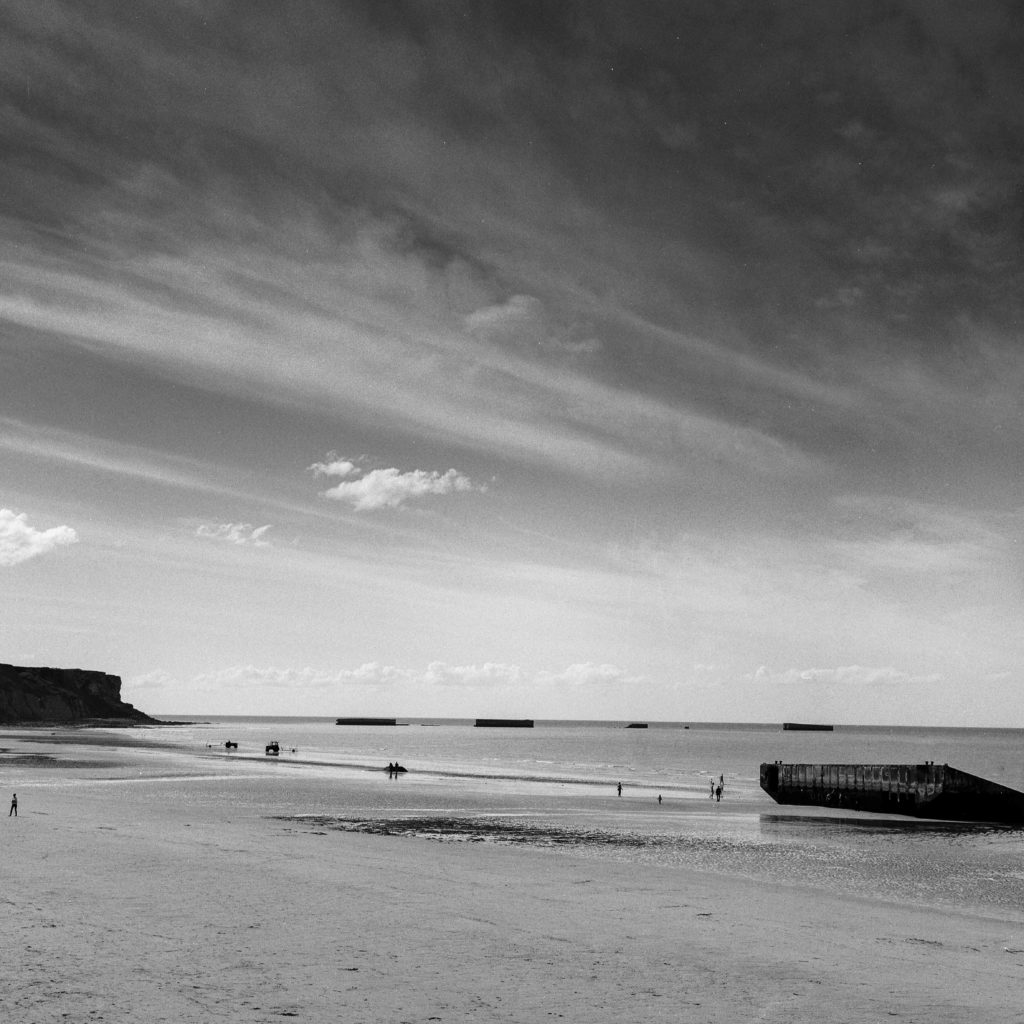 Rouen
The main commercial center between Paris and the sea is the city of Rouen, which stretches along the Seine. The charming city of Rouen is the capital of Normandy and well worth a visit on any photo trip to the region. It is most famous for being the city where Joan of Arc was tried and executed. Either way, the best reason to photograph the city is its endless cobbled streets, one of the most impressive clock towers in France, and a majestic cathedral. In fact some time ago the tallest building in Europe. Before leaving make a visit toJardin des Plantes is Rouen's. It is largest green space and is filled with amazing plants to see year-round. From wisteria in the spring to roses in the summer months, the gardens are almost always in bloom.
Alternative Locations to photograph in Normandy
Other location can be Giverny. Here you can photograph the enchanting gardens of Claude Monet in Giverny, where you can capture the vibrant colors of the flower beds, tranquil ponds, and iconic Japanese bridge that inspired Monet's famous paintings. Also you can Explore the charming town of Bayeux, known for its medieval streets and the Bayeux Tapestry. Capture the unique blend of history and everyday life as you wander through the town's narrow lanes and capture the beauty of the cathedral. If you have more time go to capture Villedieu-les-Poêles. This quaint town is renowned for its traditional copper crafts.Finally photograph the artisans at work, the copper workshops, and the charming streets lined with half-timbered houses.
---
Normandy Photograph Tips
Photograph in Normandy during the Best Light
Plan Your Shoots to photograph in Normandy
For me, one of the challenges in Normandy was deciding where to shoot in a given week. There are many locations that can produce remarkable results. But which one to choose? And how much time do you spend at each spot?
Unfortunately, there is no single answer to this question. Decisions must be made based on your photographic priorities. It is often impossible to accurately predict where conditions will be at their best. Furthermore, a lot depends on your ability to read the weather, your preferences and your style.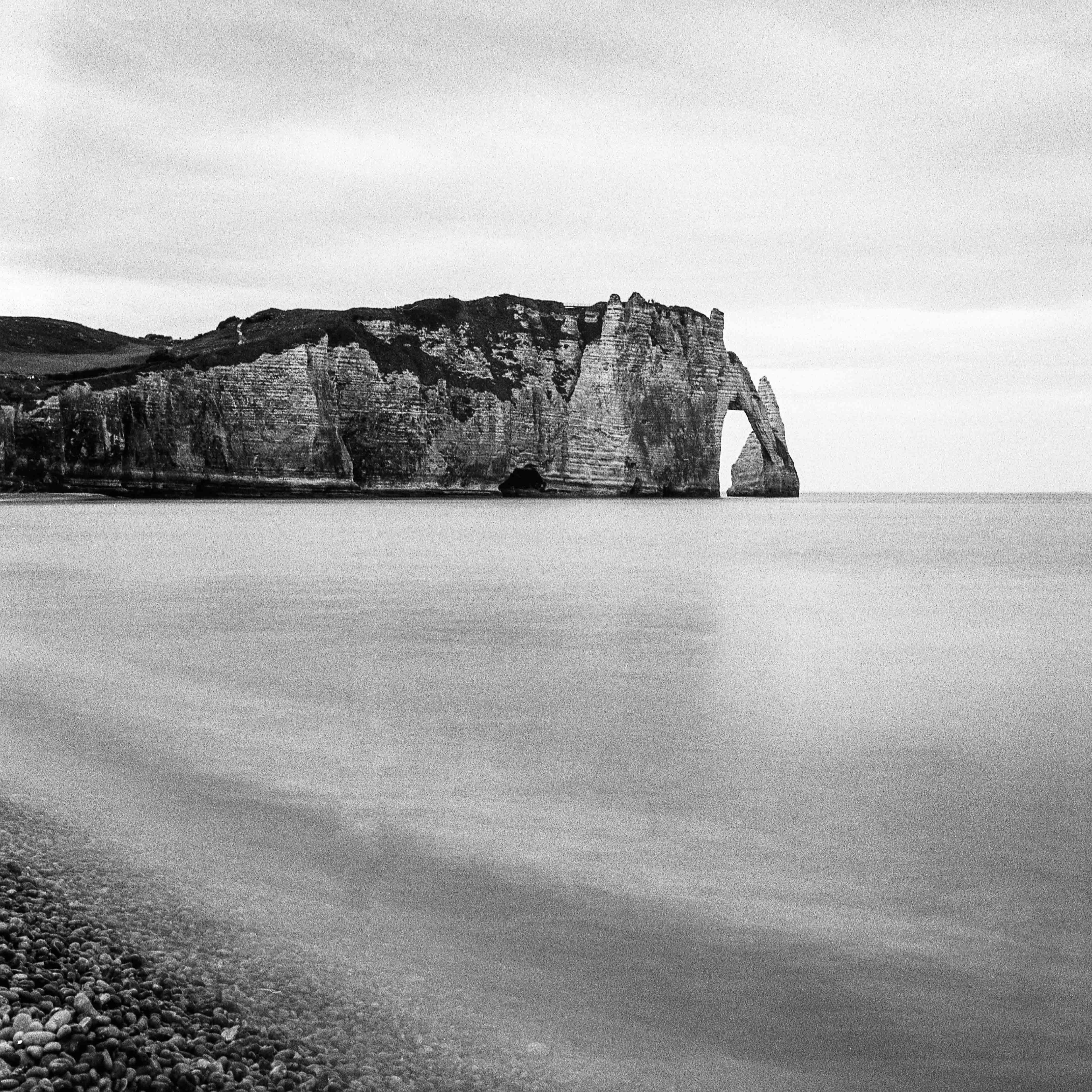 Therefore, the only advice I can give you is this. Pick a location based on your gut feeling, then stick to your guns. In conclusion, you might see light doing something crazy in the opposite direction, but rushing there won't do you much good. Things change rapidly in Normandy, so you will probably be late for the show anyway.
Mind the Tide
Understanding the tide schedule is imperative to photograph in Normandy . Not only does it dictate where you can and cannot go, but it also drastically changes the landscape. Knowing what to expect helps you prepare better.
For example the views in Étretat are most astounding at high tide. The arches and cliffs surrounded by water look truly impressive and make for a cleaner, more impactful shot. This is when you should head up to higher viewpoints and photograph from above.
Low tide is your chance to explore and seek less familiar compositions. The coastline may seem more cluttered, but you can venture to otherwise off-limits places. That opens up a bunch of creative possibilities you might not even have thought about.
So use both to your advantage. It is easy to check the tide schedule online or use one of the many apps or many website available.
And, of course, always put your safety first. The water level in Normandy can rise quickly, so always be aware of your surroundings and know exactly how long you have before the ocean returns.
How to get there
The most convenient airport for those arriving for your photo tour from Europe by plane is definitely Beauvais-Tillé, which is just a couple of hours from the Norman coast. The low-cost flights Ryanair company lands there. Normandy, however, is a region that can also be reached by car, if you leave for example from Paris it is about 3 hours of travel to get to Le Havre. Renting a car is often the most convenient way to explore the diverse locations in Normandy, as it provides flexibility and allows you to reach more remote areas. However, if you prefer not to drive, a combination of trains, buses, and taxis can still take you to many popular destinations within the region.
---
The Right Gear to photograph in Normandy
A camera. It doesn't matter if your camera is a full-frame or APSC if you understand how to use it.
A wide-angle lens. Useful in Architecture and landscapes a wide lens to fit everything into the frame.
A versatile travel zoom, such as 24-105mm or similar. This will come in handy when you need to zoom in on the subject. I don't suggest a dedicated telephoto, but having something with more reach will definitely help.
A sturdy tripod. Winds in Normandy can be quite strong, and I'm sure you don't want your camera taking a flight. So bring a tripod you can rely on.
Neutral-density filter. You will be shooting near water a lot. This often means longer exposures, so having an ND filter is a good idea.
(Optional) a polarizing filter. A polarizing filter can occasionally be useful, so if you have one, there is no reason not to bring it. But I wouldn't list it as a hard requirement.
(Optional) a drone. If you have a drone, Normandy is a perfect place to fly it. The amazing coastline looks even more impressive from the air.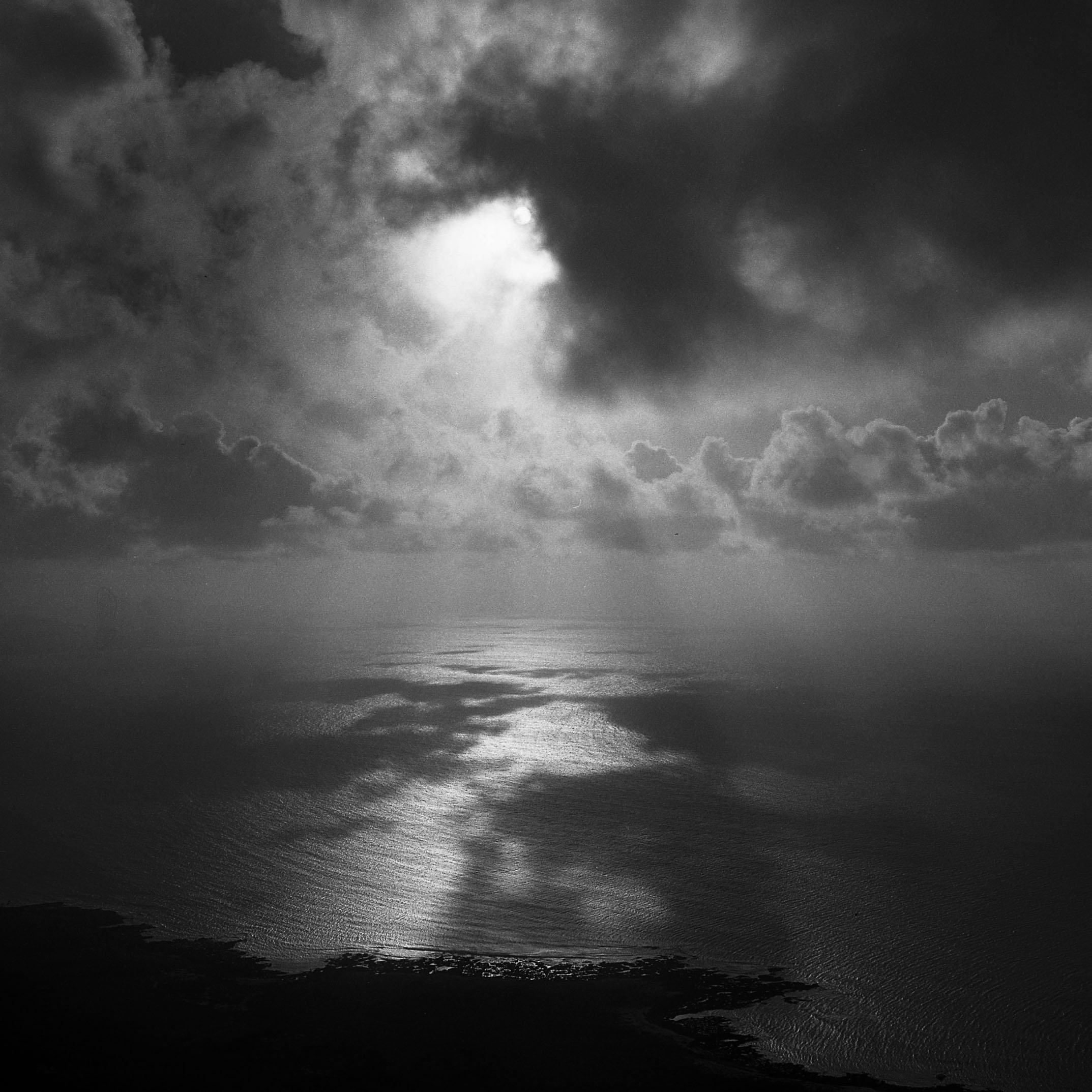 ---
Drone to photograph in Normandy
Normandy is a great region to fly with your drone. There aren't usually many people around and it's easy to maintain visual sight. Most importantly, you can get some great photos from above.
Unfortunately, drone laws in France aren't the easiest to comply with. So I'll give you some advice before proceed. First of all, to fly a drone in Europe from 2021 you must first register it. For France, you can do it on the AlphaTango portal.
Also, you shouldn't fly in restricted areas. There are plenty of them in France, so check out those areas of Normandy to be on the safe side.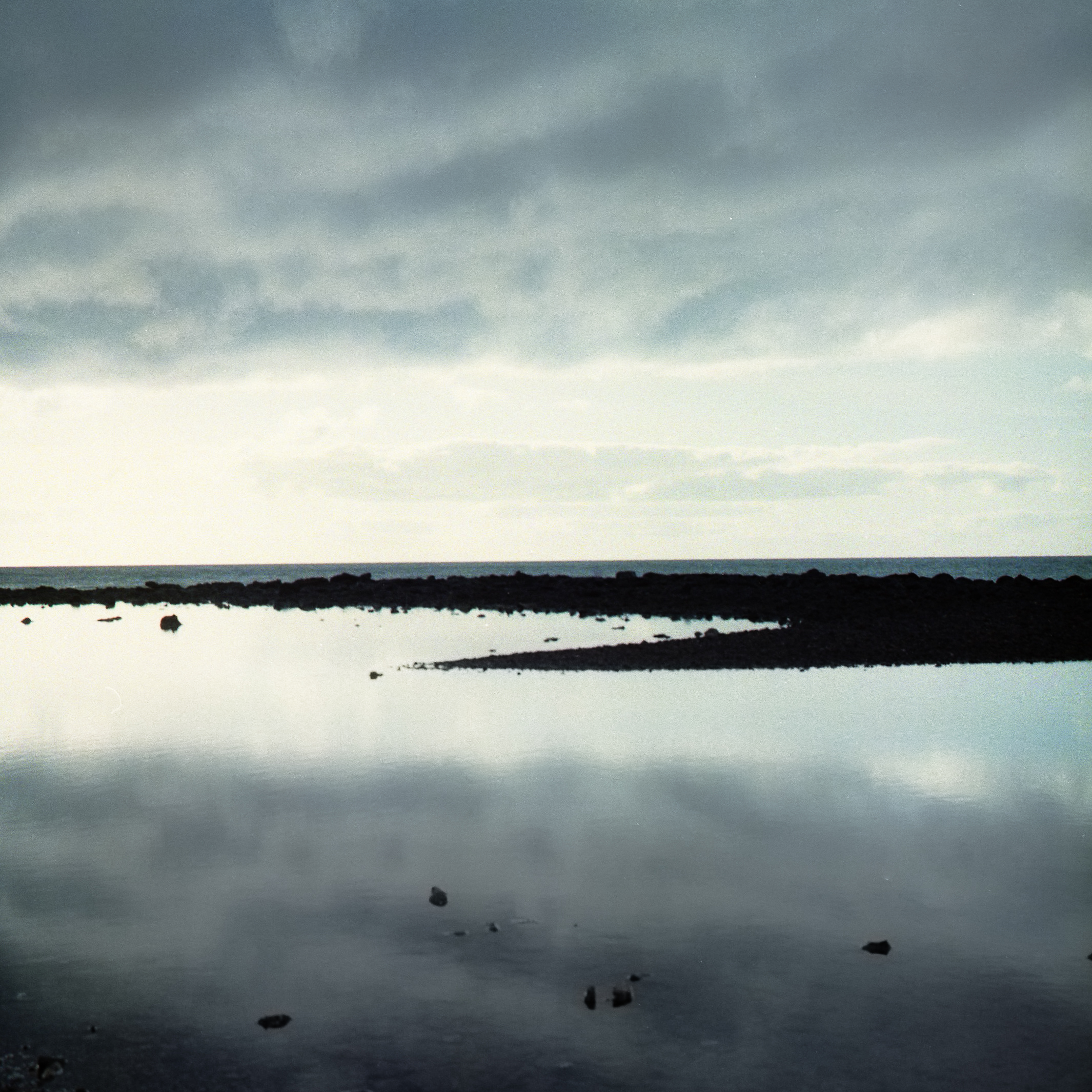 Climate to photograph in Normandy
Normandy is always very windy, temperatures are mild in summer and can be cold in spring. At the end of April we found daytime temperatures between 8 and 20 degrees, depending on the amount of sunshine.
The landscapes of Normandy are fabulous throughout the year, and both summer and winter can produce some phenomenal shooting conditions.
However, it does get quite rainy in Normandy between October and April. Summer is generally very sunny and, therefore, the busiest period of the year. So for landscape photography, I recommend late spring or early autumn as the best seasons.
After photograph Normandy
If you have more time to travel and photograph in Normandy there are more location. Also closest to this area there is a marvelous region like Brittany. I really love this region for his spirits, the wild landscape, the coast of the lighthouse and places like Saint Malo.
OTHER TOUR AVAILABLE