In the beginning In the history of travel photography nothing was so simple. Instead today we have many options and opportunities and sometimes we forget how lucky we are.
Early travel photography days
For many centuries people had to rely on the descriptions of explorers to appreciate what other countries looked like. Also painters adding something important with their landscape and portrait. But when, in 1839 Frenchman Louis Daguerre created a photographic process, the photography replaced painting to make the world real. So at the end of the century some photographer wanting to document their escapades. For do that, they had to process their photos immediately after exposure, meaning they needed all of their equipment with them. In fact they carried heavy luggage from a portable darkroom to numerous dangerous chemicals, tanks, heavy glass plates, plate holders. And also they shot with a large format wooden camera and big tripod.
The pioneers of travel photography
A new photographic procedure, like the collodion process, give the advantage of slashed exposure times to just two seconds. Even although photographers still had to lug around lots of heavy gear. But for some of them this was not obstacle. After studying photography and the daguerreotype process, Pierre-Gustave-Gaspard Joly de Lotbinière travelled to Greece in 1839, where he is regarded as the first photographer to capture photos of Athens and the famous Acropolis. Pierre then travelled on to Egypt and the Middle East, where he shot a further 92 photos, many of which were later published in his book Excursions daguerriennes in 1840.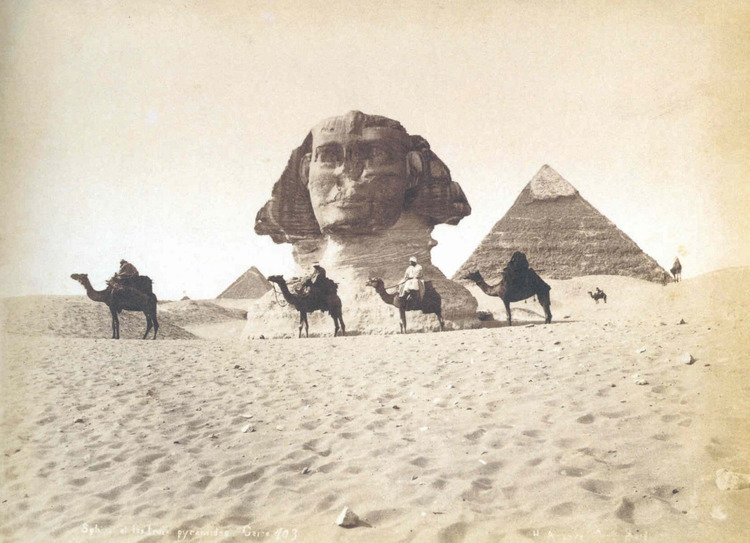 Maxime du Camp and Gustave Flaubert also are notable figures in the history of travel photography. In fact the two embarked on a journey to North Africa and the Middle East. In 1849 with a wooden calotype camera, a tripod and an assortment of chemicals, they taking hundreds of photos on their travels.t Once back In France they made contact prints. After in their studio they mounted prints onto heavy paper and presented images of their travels in albums. This is was the world's first travel photography book. Was sold in 1852 to people who can looking images of ancient monuments like the Sphinx and the Egyptian Pyramid, or the statues at Aswan.
Towards the end of the 20th
Some years later an Englishman, Samuel Bourne, travelled to India in 1862. During seven years he stay in the country and he headed up to the north for shot the great mountains. Therefore he was the first person to capture pictures of the western Himalayas, with 40 servants who helped to transport his camera equipment. Was a great accomplishment due for the difficulties of shooting at high altitude under hard weather conditions .
Another important figure in history of travel photography was Francis Bedford. In 1853 he helped to establish the Royal Photographic Society. With him other pioneers like made it possible know the foreign land. Name like Charles Clifford, Linnaeus Tripe, William Young, Herbert Ponting, Solomon Carvalho and James Ricalton. At the end of the XX century appearance of publications such as National Geographic, and Condé Nast Traveller in 1987 have also been influential portals to educate and inspire. With the beginning of the twentieth century, expeditions and adventures across the globe increased. So many photographers traveling to document with their big wooden camera. One of memorable expeditions was in Antarctic with Sheckleton, where a official photographer Frank Hurley take some amazing images. Hurley produced many pioneering colour images of the expedition using the then-popular Paget process of colour photography.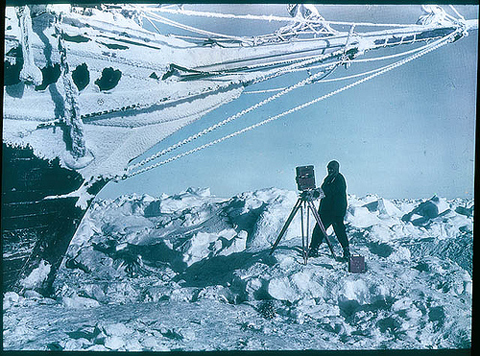 The game changer
Fortunately for photographer's shoulder, George Eastman, invented a camera that used a roll of film. He was a key factor in the history of travel photography. Therefore as the first point-and-shoot camera, it came loaded with a 100 exposure film, and a book where users could log the number of photos taken. When the film was finished, the camera would be sent to a factory for processing.