I write down my favorite photography location in Guatemala. In fact, some years ago I have a opportunity to travel and shooting in this Central American country.

Guatemala is really such a beautiful country, full of colors and interesting places to discover. I found it difficult to choose some specific spot, because seriously there are so many great places to photograph. Also I have to say, what you are gonna be love are the people, los indigenos, with characteristic lineage and their unique culture and welcome. So, I hope the information are for useful maybe for the next trip there. Here are my favorite photography Location in Guatemala..
Antigua Guatemala
Antigua, is a spectacular little city nestled in a valley surrounded by volcanoes. The steep and twisty highway that leads from Guatemala City into Antigua takes you past densely packed homes piled like boxes on the edge of the road, with red bricks and rebar jutting out at odd angles. People move perilously close to the fast-moving traffic, walking with colorful textiles balanced on their heads, a live chicken under one arm, a goat on a rope. Antigua is a colonial little gem, where you can take a nice picture in every corner. Every door and wall there are perfect for a photo! But if you want specific places, these are my recommendations:
The Arch Street
Las Pilas (watch out and slip, I say it from experience)
Cathedral Ruins
Artisan market
Semuc Champey
Other amazing Location in Guatemala is Semuc Champey. Getting there involves a 30-minute ride over bumpy roads through a jungle, but the trip is well worth the bounces. Once you get there, you can relax with a swim in gorgeous turquoise blue pools atop a natural limestone bridge. Equally incredibly turquoise blue is the Cahabon River that created the limestone bridge and now runs under it. Caves can be found within the limestone bridge; some caves are accessible only by swimming underwater.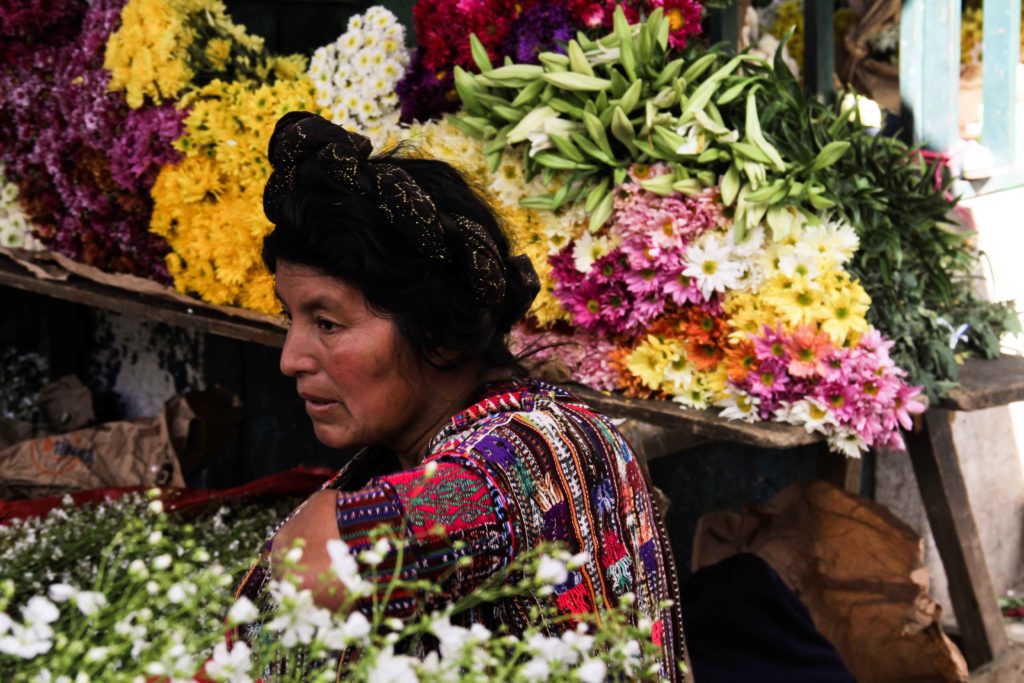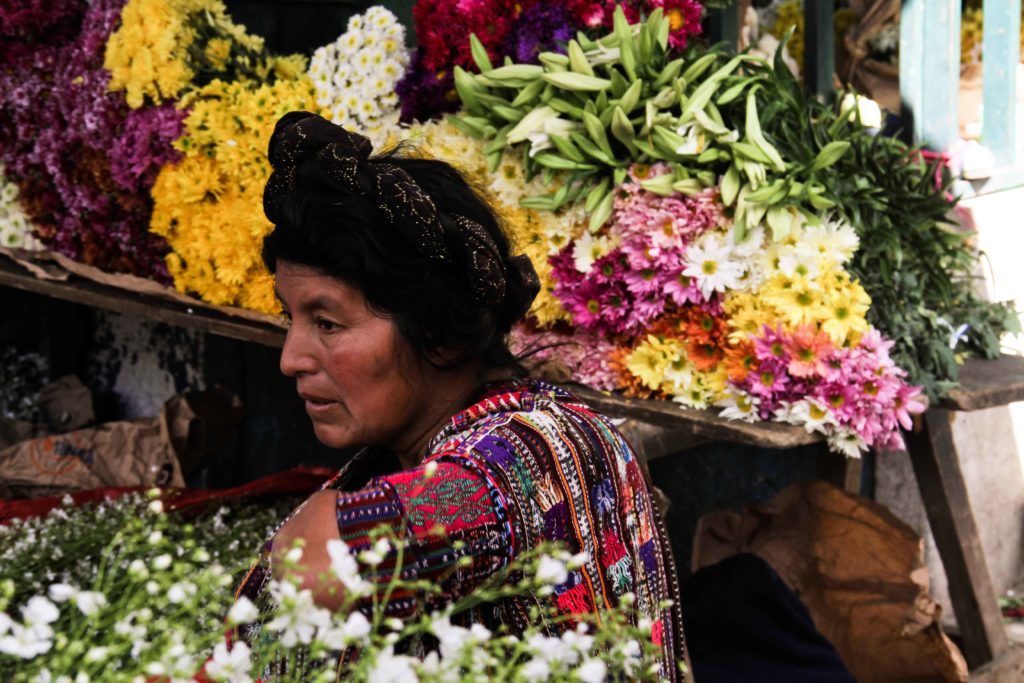 Chicicastenango
There's just something about the name Chichicastenango that makes you want to visit. Maybe because it's a good place to immerse yourself in the Mayan culture – almost 100 percent of the town's population is Mayan K'iche. Maybe it's because of the fantastic Thursday and Sunday market, where you can buy everything from food and colorful women's blouses to lime stones for making tortillas and traditional carved wooden masks. Adjacent to the market is the Church of Santo Tomas, built on the site of a pre-Columbian temple.
Lake Atitlan
Lake Atitlan means 'at the water/the place where the rainbow gets its colors' in a mayan language called Nahuati. With stunning landscapes, history and unique opportunities to interact with living Mayan cultures, Lake Atitlán is a special place. The main stopping point for tourists visiting the lake is Panajachel. From here you can take local boat transportation to the smaller communities around the lake. The town sits on the shores of Lake Atitlan, which, with Sierra Madre volcanoes on the other side, dominates the landscape. Atitlan is the deepest lake in Central America. It also makes a good place to explore surrounding native villages around Lake Atitlan, which are accessible by private boat.
Tikal
Tikal is one of the most important archeological ruins of the pre-Columbian Mayan civilization. In fact, this amazing city, which date back to the 4th century BC, was the capital the powerful Mayan kingdoms. At its height, Tikal had about 3,000 buildings spread over several square miles. Be sure to visit the Great Plaza in the center; it's flanked by the ruins of two temple-pyramids. Therefore, temples, pyramids and palaces dominate the site.
Respect the locals
When you are shooting and traveling in Guatemala remember to respect their culture, religion and law. The locals are really friendly but they are really strictly about certain issues, like drugs and religion. So when you photography in Guate stay away from problem and take information about it. Usually the most strictly places are the church and the sacred site, where there is a dress code. For having more information on responsible travel photography check my other post.