Photography Jaisalmer
Travel to Photography Jaisalmer is quite journey but it, in my opinion, is well worth it. In fact, the famed Golden City is located in the Thar Desert just 30 kilometres from the border with Pakistan. But believe me when first you will see the golden city of Jaisalmer will come up images of an oriental fable. It is a former medieval trading center buiding with distinctive yellow sandstone. So, if you are well prepare, that give us many location to capture really nice images.
Jaisalmer Fort
The main photography attraction of Jaisalmer is the Fort. Start here you journey, and is better in the sunrise. Indeed the fort is amazing but is full of shops and the streets are so small. So for has better frame and clean pictures i suggest to start early and avoid the tourist. The fort is built in 1156 AD by Rawal Jaisal and the name derives from two words – Jaisal and Meru. Jaisal came from the king himself and Meru is the name of an unassailable mythical mountain of the Gods in the Himalayas. For a panoramic shot is better go u on the hill outside at the sunset.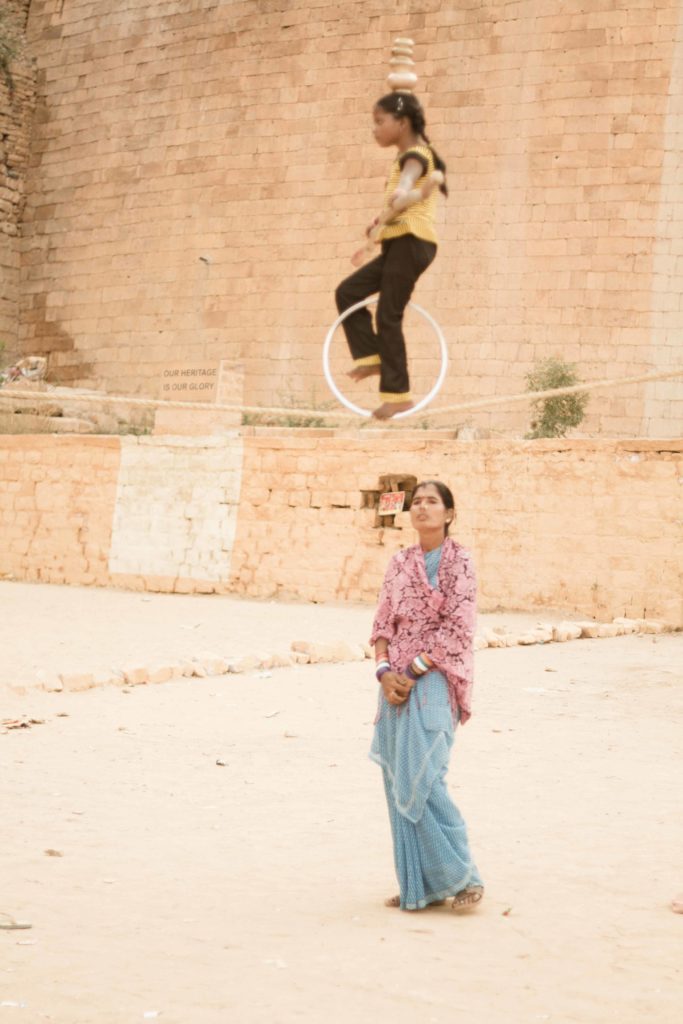 Insight Fort
Jain Temples
While wandering through Jaisalmer Fort you will came across the Jain Temples. These structures date back to the 12th and 15th centuries and like most of the buildings you'll find in the city, these too are made of yellow sandstone. The temples are relatively simple from the exterior, but once you set foot inside you'll enter a world of intricate stone carvings that carry your eyes from floor to ceiling. You can capture many amazing details.
Haveli
Haveli is the word used for old mansions found acros, and while Photography Jaisalmer isn't posible don't shoot some sight of them. Once step insight the walls you will see a rajput ancient mansions. In this small city you will find few really amazing like Patwon ki Haveli. This is the largest haveli in the city and it's a combination of 5 structures. Also others two are interesting like the Nathmalji ki Haveli and Salim Singh ki Haveli. The second one is nicknamed the Peacock Haveli. This 300-year-old structure was built on top of an even older haveli, and it is still occupied today by a descendant of its original owner.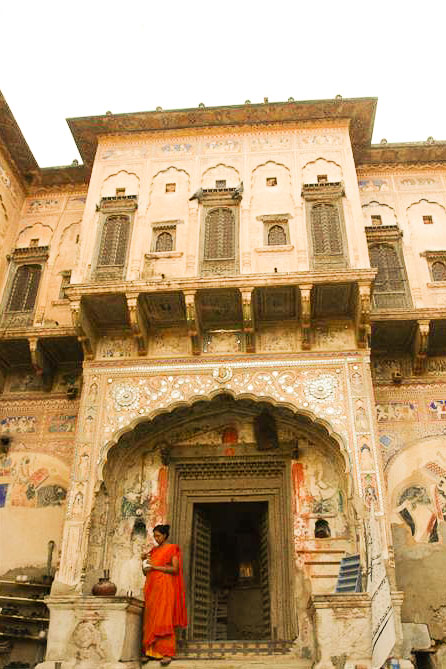 Gadisar Lake
Gadisar Lake is a really worth the visit, and can you capture a nice landscape images. It is a manmade lake that was built in the 14th century in order to deal with the population's water needs. Today the lake is a popular spot with visitors as you can rent paddle boats to take you out on the water. So check the day of your visit because during holiday can be crowded. For has better view just walking around. In fact the lake's shore is lined with temples and pavilions, so it's quite scenic, especially at sunset.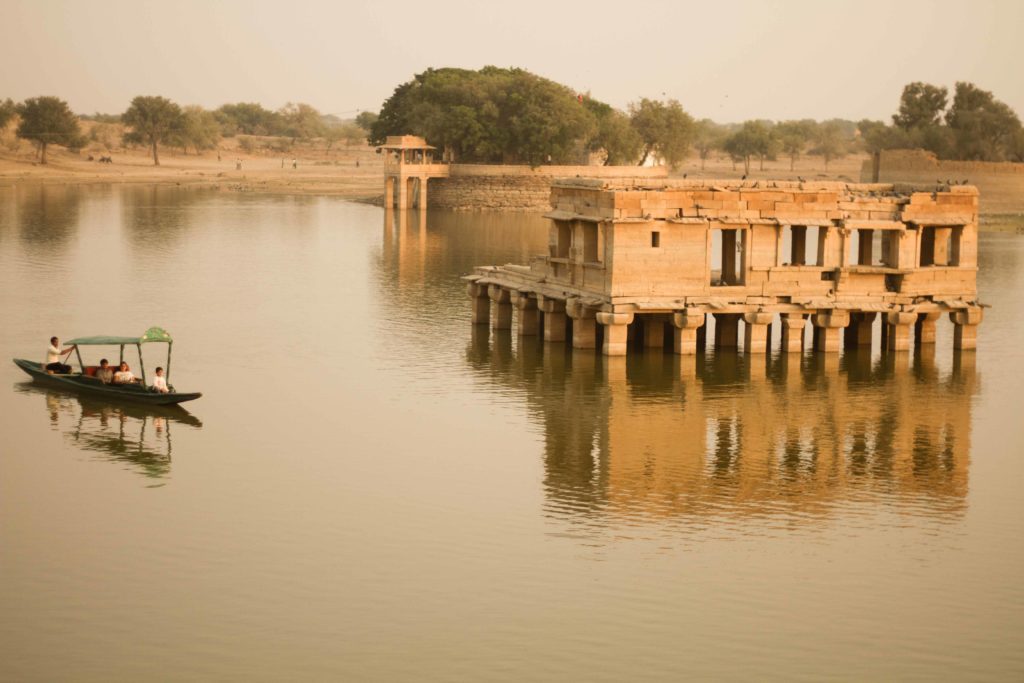 Getting here
Hire a car
The best method for you photographic trip in Jaisalmer is take a private car with an experienced driver. However this is one of the most expensive forms of travel in India. But with almost 30 euro a day (depends on type of car) it's a steal compared to western prices.
Train
The Jaisalmer Railway Station has good connectivity with major Indian cities through a broad network of trains. From major cities such as Delhi or Jaipur, there are direct trains available for Jaisalmer.
Bus
Buses are, by far, the most common mode of transport in Rajasthan. In fact, they account for around 90% of all public transport. The connections from Jodhpur to Jaisalmer are just fine, mostly local buses. DOn't expect to much luxury.
Responsible photography
When you Photography Jaisalmer remember to respect their culture, religion and law. The locals are really friendly but they are really strictly about certain issues, like drugs and religion. So stay away from problems and take information about rules and law. Usually the most strictly places are the temple and the sacred site, where there is a dress code. For having more information on responsible travel photography check my other post.
Next Destination
Once you photography Jaisalmer can you move to the east back to Jodhpur or take a train to Delhi. Here I give some advice about photographing the region of Rajasthan.