I write down three different Travel photography kit to use in distinct situation. All of them are make to bring everything in one bag, except for a tripod. So once the individual components have been removed from their respective cases. There are many other possible combinations: use these tips as a basic reference, but decide according to your budget, your needs and your travel plans. The focal lengths given refer to full-frame sensors.
Basic Travel photography kit
This kit, which includes the bare minimum, is suitable for those travelers who prefer simplicity above all:
Camera Body
Zoom Lens
Built in flash
Skylight or Uv Filter
polarizing filter
Two or three 16Gb memory cards
Cleaning kit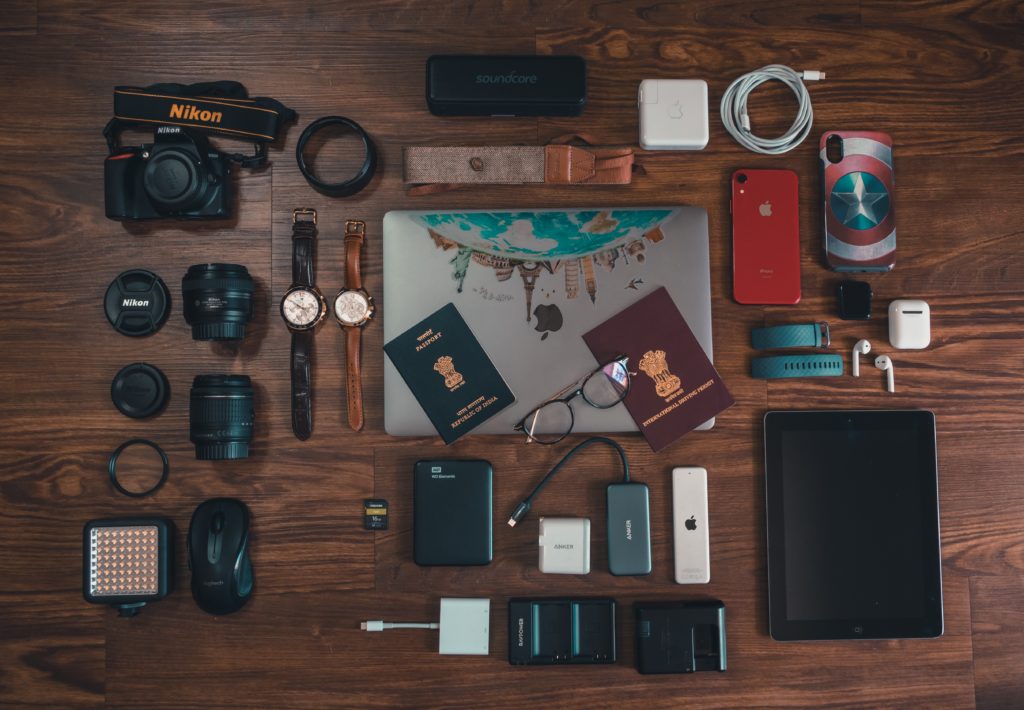 Standard Travel photography kit
The addition of a portable flash and tripod adds flexibility in low light conditions and greater control over depth of field
Camera Body
Zoom Lens 17 to 55
Zoom Lens 80 to 200
Skylight or Uv Filter
polarizing filter
Four 16Gb memory cards
Cleaning kit
Built in flash
ND Filter
Light tripod
Memory card reader
External memory disk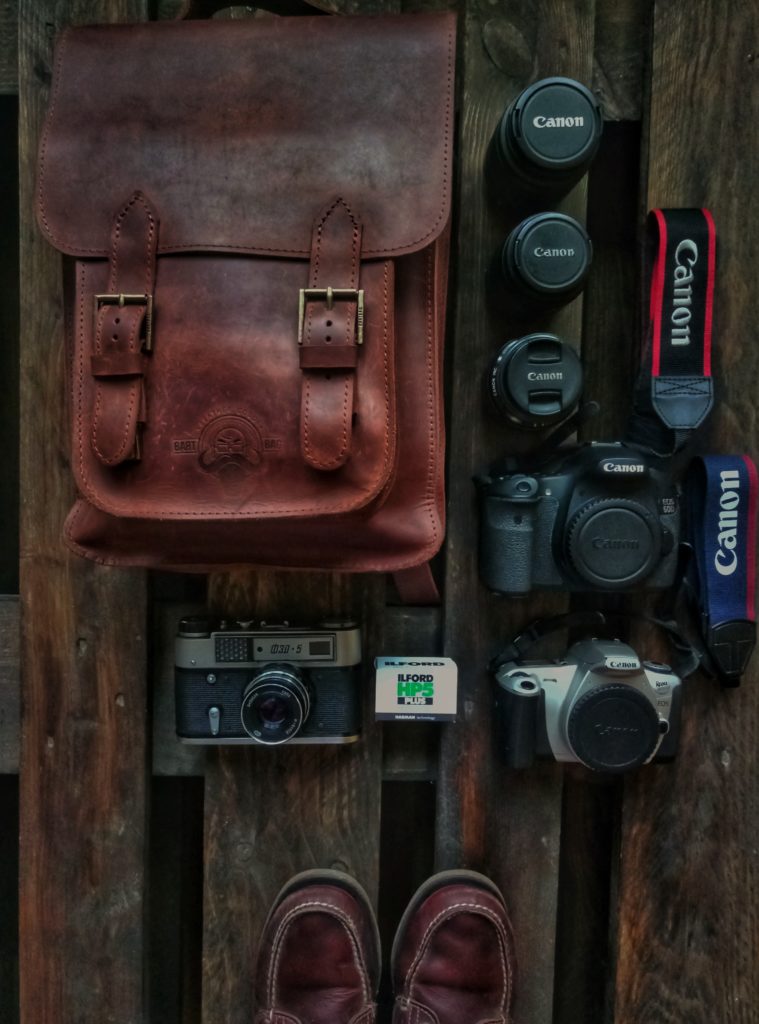 Advanced
Travel photography kit suitable for those who travel prioritize photography and care more about taking photos of a certain level than the weight and size of their camera bag. The additional camera body is an excellent backup tool, in case of loss or damage to the main camera, but it also increases the speed and flexibility of the shots. The fast lenses with constant aperture are a notch above the others as regards the quality of the image and, used with the tripod, they increase the photographic opportunities and give greater control over the depth of field in almost all conditions of little light. The flash light diffusers allow you to obtain more natural-looking photographs.
Two Camera Bodies
Zoom Lens 17 to 55
Zoom Lens 80 to 200 or fixed lens
Skylight or Uv Filter
polarizing filter
Four 16Gb memory cards
Cleaning kit
Built in flash
ND Filter
tripod
Memory card reader
Two External memory disk
External Flash
External artificial Light
mac or pc
cover bag for raining or dust
Why Prepare travel photography trip
When Prepare travel photography, once you have decided which equipment to bring with you, there are various other things you can do at home before leaving. If taking pictures will be a priority, plan your trips keeping in mind your goals. So the time spent researching the goal, preparing to deal with obstacles and creating lists of shots will be rewarded by the greater opportunities to take interesting photos. Shooting extemporaneously, without preparation, hardly allows you to find yourself in the right place at the right time. It is also necessary to have all the time necessary to familiarize yourself with your equipment. So develop the shooting techniques and think about how the images will be managed and stored.
Research
Already in the travel planning phase, you can learn many things about your destination, useful for taking beautiful photos and not being unprepared on arrival. In addition to the obvious information, collect news on potential photographic subjects. Also try to discover when markets and festivals take place and what are the best scenic spots and the times of sunrise and sunset. Then look at the images on the websites, in the brochures, in the magazines and in the books dedicated to your destination.