Intro Bagan Photography
Like the other biggest historical complex in Asia, Angkor Wat, Bagan is stretches over a large area. Was the capital of the Burma empire and is one of the richest archaeological sites in South-east Asia. Situated on the eastern bank of the Irrawaddy River, this place conserve the charming and magic vibe of the Burmese past. For sure you will spend some days photographing temples, statues, monks and great landscape.
History of Bagan
In the mid-11th century King Anwrahta founded the Pagan Kingdom unifying for the first time the regions that would form the basis of modern Burma. From 1044 until 1287, Bagan was the capital of this kingdom, growing steadily in size and wealth to become a major centre for religion, scholarship, astrology, medicine and law.
In the mid-13th century, a series of Mongol invasions sent the already rather unstable Pagan Empire into decline. The political fragmentation that ensued continued for 250 years lasting well into the 16th century. During this time, some religious monuments continued to be built in Bagan. Anyway only around 200 monuments were built between the 15th and 19th centuries.
Location Bagan Photography
Bagan is enchanting and as yet relatively little-visited archaeological marvel, and for sure is the main highlight of most trips to Myanmar. While there are a handful of popular temples and pagodas that receive a steady stream of visitors, there are countless more that remain obscure and undiscovered. Unlike historical ark like Ayutthaya or Sukhothai where you can photograph most of the temples, here you have to decide which one you want capture.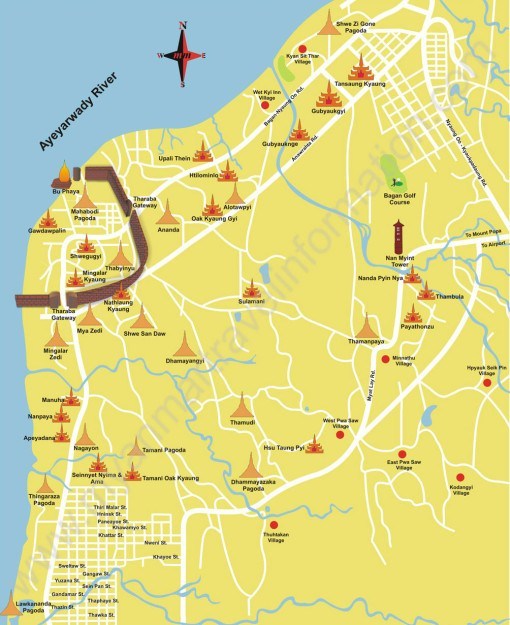 This is my list of the my Bagan's most favorite temples and pagodas to photograph:
Ananda Temple – is the Bagan's holiest temple, built 1091
Shwesandaw Temple call the "sunset temple" – probably Bagan's most popular tourist spot. A great place to watch the sunset (hence the name).
Shwe Zigon Temple or Gourd-shaped golden pagoda, built 1087. This was the model for the famous Swedagon Pagoda.
Thatbyinnyu Temple the Bagan's tallest pagoda, 66 metres high. Built in the 12th century.
Shwegugyi Temple Maybe the Bagan's best-preserved temples, built 1131. Another great place at to photograph the sunset.
Dhamma Yangyi Temple Was Commissioned by King Narathu to atone for assassinating his father, brother and wife. Work on the temple was abandoned after the king himself was assassinated.
Gawdaw Palin Temple To photograph for the details. In fact exhibits a fusion of Burmese and Indian styles, with a beautiful courtyard and interesting bell hangers.
Buphaya Stupa The golden, gourd-shaped stupa sitting on a temple by the river.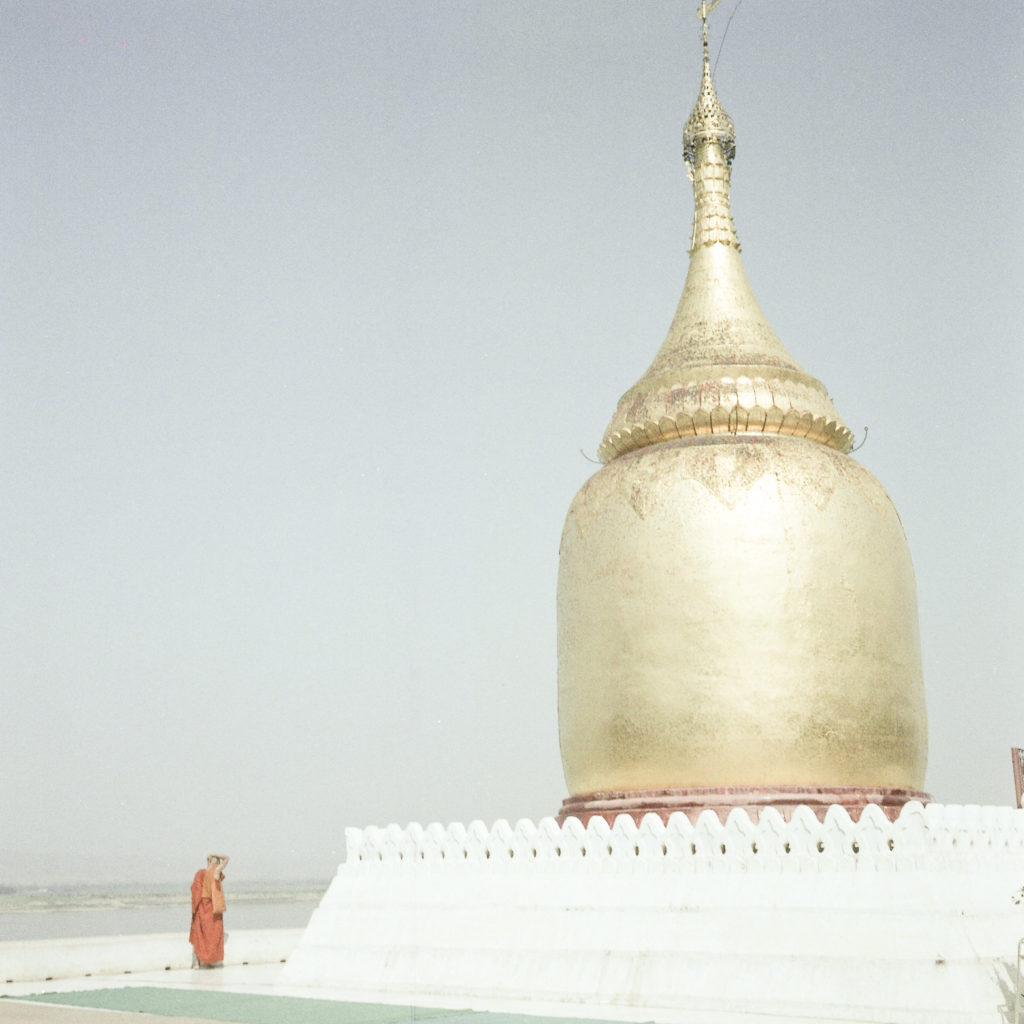 Bagan Photography Around the Irrawaddy river
Even the temples and pagodas are the main attraction of this magic complex, my best spot in Bagan Photography was the river Irrawaddy. Indeed all around the banks of Bagan you will be able to capture some of the real life and aspects of the locals. So during you visit at the enormous archeological site don't forget of going out the beaten track and send some time shooting at the Irrawaddy river. Maybe you can start the Buphaya Stupa.
Be Prepare Bagan Photography
Before arrive to photograph Bagan get sure to be prepare for this complex . Even it has open to tourism some years ago, there are some issues that you need to know, especially if you are first timer. For a photographer is really important know what you want really shooting at. When you have the focus on some subjects, then you will find where. Usually my first step to be prepare is to look a map of the area and how many itinerary choice i have to make. Then i start to read about history, culture and contemporary issues. So i will take some information about rules and social behavior. Then i will search for works made by greater photographers. Indeed from them you will be learning a lot of things. Take notes and made a checklist. Finally, be sure you have the right traveling photography equipment. If you stop in Bangkok, maybe is the place you can find all the gear you need before travel here.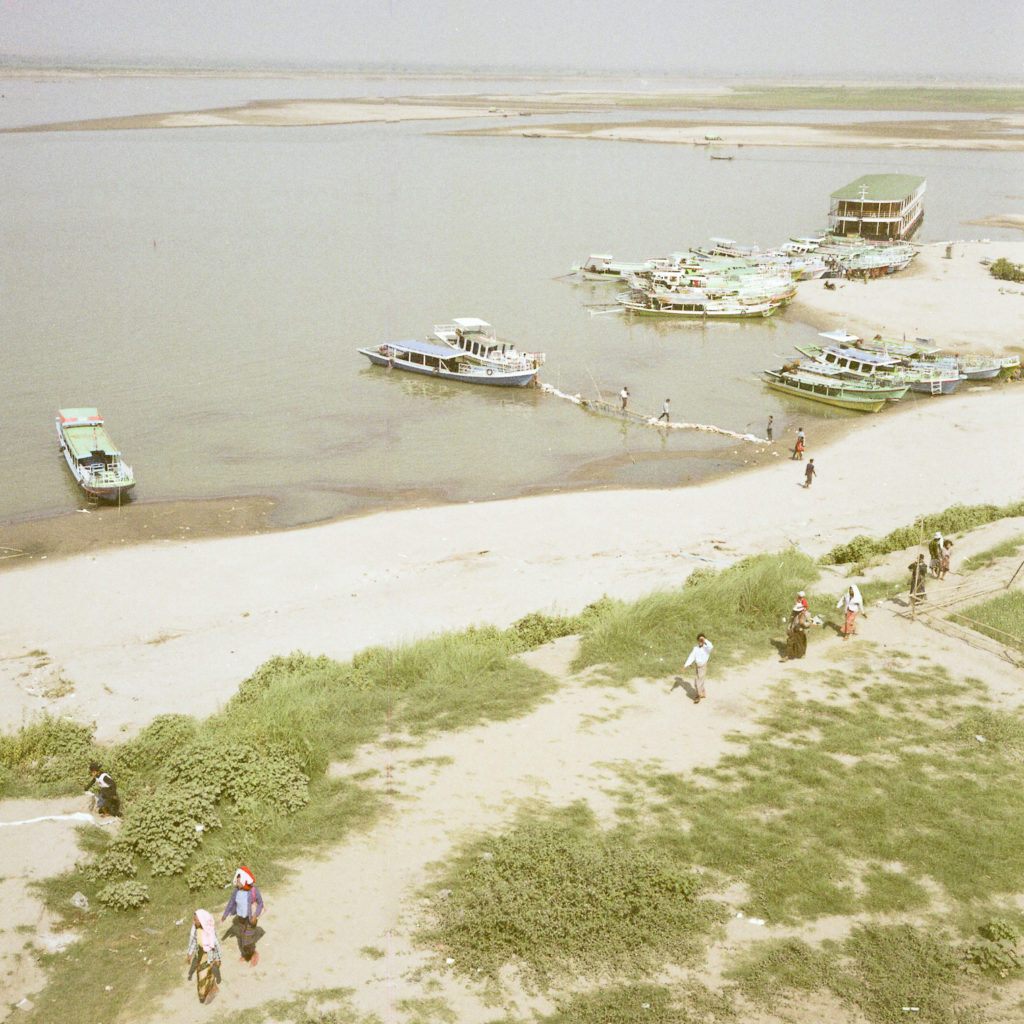 When Go Photography Bagan
Like other historical complex , the best time to visit Bagan is from November to February where it is not to hot with a steady temperature at 30°C during the day and goes as low as 14°C at night. March to May, on the other hand, are boiling hot, especially in the plains near Bagan. Also try to avoid visiting Myanmar from June to September. During this time,especially from July to September, the wet season is in full swing.
Moving Around Bagan
There are several ways to explore Bagan temples. One of the best and fun way to explore Bagan temples is via bicycles. With a bicycle, you can go anywhere you like no matter how small the dirt roads are, plus you are exercising while exploring, which I think is a win-win situation. Anyway are to avoid when gets really hot during the day especially during March to May. Maybe the best way is rent a E-Bikes. The good thing about an e-bike is that it has the versitility of a bicycle but without the effort required. So It will help you to travel faster which in turn allow you to see more temples.