Karnataka photography
Karnataka is full of cultural history and natural beauty. It's quiet big region and it's no wonder that there are countless enchanting and inspiring peoples and landscapes that inspire my work. Over the years I fallen in love with this beautiful region that is one of my favorite places in India. Indeed photograph in this great country could be a really adventure.
Before Living
For you photographic trip in Karnataka is better to prepare well. In fact, the region is quiet big and not easy to dealing with, especially if you are first timer. So find what you want really shooting at is fundamental.
Before living search for works made in the past by greater photographers. Indeed from them you will be learning a lot of things. So you should look and study the works of artist like Raghu Rai . Take notes and made a checklist in this process can be great and i really recommend to do that. Finally, be sure you have the right traveling photography equipment.
Planning Karnataka photography
Once I've found the potential locations, then i try to plan out when I want to shot each spot.Then the most important thing in this regard is the direction of the light. So i look at sunset vs. sunrise, and try to make an educated guess on when it will photograph best.  Once I've done all that, I can create a bit of a shoot plan.
Before living be sure you have the right traveling photography equipment . In India can be difficult find a good photography shop, just in big city like Mumbai, New Delhi or Bangalore in Kerala you will find professional equipment. Also the products are more expensive due a some government tax.
Being Flexible in Karnataka photography
Sometimes things don't always go as planned, especially in India. The weather might become horrible, the location you wanted to shoot could be under construction, or the light during the time you wanted to photography something might be flat and boring. So, you really have to be flexible and with time. You have to make decisions to chance your shoot plan based on how things are going. Be flexible and creative in your shoot plan, and getting more info as you can.
Locations Karnataka photography
Hampi
Even if is not impressive like Angkor Wat or famous like the Taj Mahal, Hampi is the best archeological site in India. The historical city of Hampi was the center of the Vijayanagara Empire and named Vijayanagara at the time. The city flourished in the 14th century, peaked in the 15th and was destroyed in the 16th. In all the area  1,600 monuments spread over 41 square kilometers. Take your time to visit and photograph the monument and the temples.
North coast
Worth a visit even if is not as famous as Goa or the green and touristic Kerala. I like this area because you still find really simple and genuine villages and people. You can photograph the holy Gokarna or head down to Murudeshwar to see the second biggest Shiva statue in the world. Just near Gokarna heading to Chikmagalur, is Banavasi temple. You can see this temple and Jog Falls in the same day. Also you can shoot the Jog Falls, the second biggest falls in India.
Bangalore
Many years ago visit Bangalore and was green, slightly elevated and cooler than any other Indian city. Unfortunately when I come back last years still has some charming sight but was polluted with a lot of traffic jam. Anyway the capital of the state has some places to photograph like the flower market in KR Market, Tipu Sultan's Summer Palace, ISKCON Temple and the impressive Vidhana Soudha building.
Mysore
If you only have time to photograph one city, Mysore is the place. In fact the city is attractive like the Mysore palace. It is one of the grandest and most iconic buildings in India. It is located in the city of the same name and used to be the residence of the Wodeyar Dynasty Maharaja of Mysore. Also there are day trips you can take to experience so much more. There are a crocodile sanctuary nearby and reservation to capture tigers and leopards. Also, near the city you can shooting at Bahubali, the largest monolithic statue in India.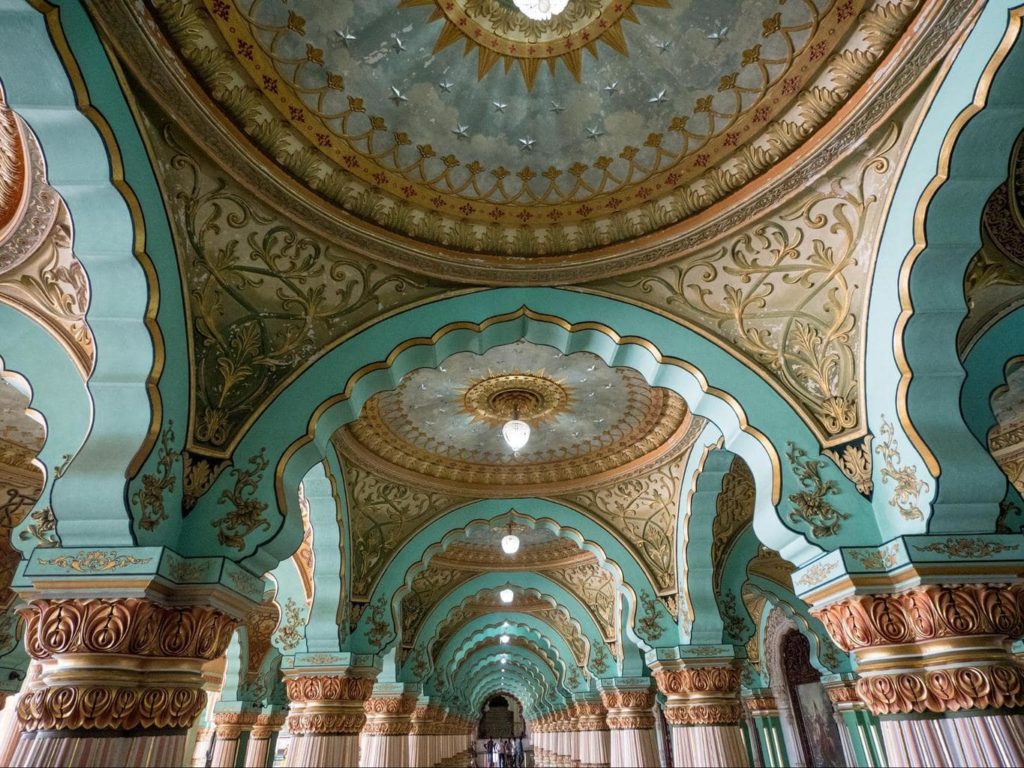 Getting there & away:
You can book a flight into Banagalore and take a train or bus anywhere you want. Traffic in Bangalore is terrible. If you are in Mysore and want to fly, it's cheaper to bus to Bangalore. The buses in Karnataka are known as some of the best in India and my train trips in 2AC were clean and safe. Even if the Karnataka is well connected, in rural areas you'll have to take crowded locals buses. So far the best way to photograph Karnataka is hire a car with driver.
Travel Insurance
Getting a really god insurance. Like any destination, traveling with proper travel insurance is a must. Take care of yourself in the India.
Healthy issues
Prophylaxis or vaccination for India is not mandatory. However, it is recommended to contact the external health of the autonomous community.
Documentation
You must apply for an Indian tourist visa embassy or consulate (contact us for more information and help) via online (Price approx. € 65). Passport with a minimum validity of six months and at least two blank pages.