The Golden Triangle
The Golden Triangle in India is a popular route for everybody who want to get a good taste of the country and photograph some of the major attractions. The classic route includes Delhi, Jaipur and Agra. I will explain a bit more about the Golden Triangle, as well as how to get between each place and a few things to see when you get there.
Pick the Perfect itinerary to visit Golden Triangle
After many trips and workshop, i understand that what you have to consider to shooting in India, you need to organize well and take some time extra to make the your plan. Indeed India can be really amazing country to visit but can be really chaotic and frustating. So is better you organize well your journey to photograph the Golden Triangle. This is an itinerary for a week, that for me the right time to doing this small tour. So, most of the people arrive at Delhi Airport, so take at least 2 days in the capital. Take the third day to travel Jaipur and spend half day to visit the city. So next 2 days visit the town and leave at sixth day to Agra. Before arrive in Agra visit Fatephur Sikri, then once arrive in Agra going to take shot at sunset. Wake up early to visit Taj Mahal and living in late afternoon to Delhi.
New Delhi
I find that photography Delhi is really interesting and intensive with some unique vibes. The capital is exhausted and chaotic but also rich of history and culture. It is particularly dotted with spellbinding mosques, forts, and monuments left over from the Mughal rulers. The capital divided into two parts, the crumbling old city of Old Delhi, and the orderly and well planned New Delhi. Each area to Photography Delhi as interesting subjects to capture from market to temple, monuments and interesting people etc. You will many subject to shoot, don't worry.
Highligths
Old Delhi
Humayun's Tomb
Jama Masjid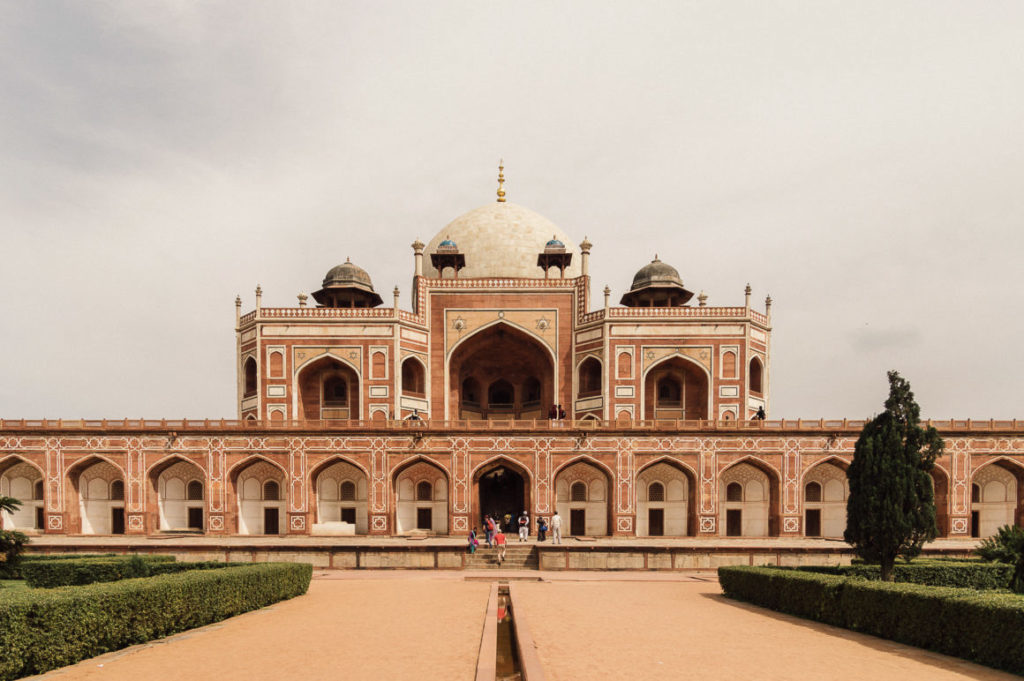 Jaipur
Photograph Jaipur can be really amazing experience and one of the favorite location in India. In fact the city, surrounded by hills and dotted with forts, is a treasure with monuments, market and amazing tradition.Also the houses are so colorful with pink latticed windows line the streets and look almost magical at sunset. So you will have a lot to point and shoot. Even the people are Kindly and really photogenic. However Jaipur can be really noises city and here the traffic jam can be a mess. Many location to shooting are located in the characterful Old City. It is surrounded by a wall having seven gates, which is distinctively painted pink. Use this guide to photograph Jaipur and start to walk around the Old City.
Highligths
Old Jaipur
Hawa Mahal (Wind Palace)
Amber Fort
Jantar Mantar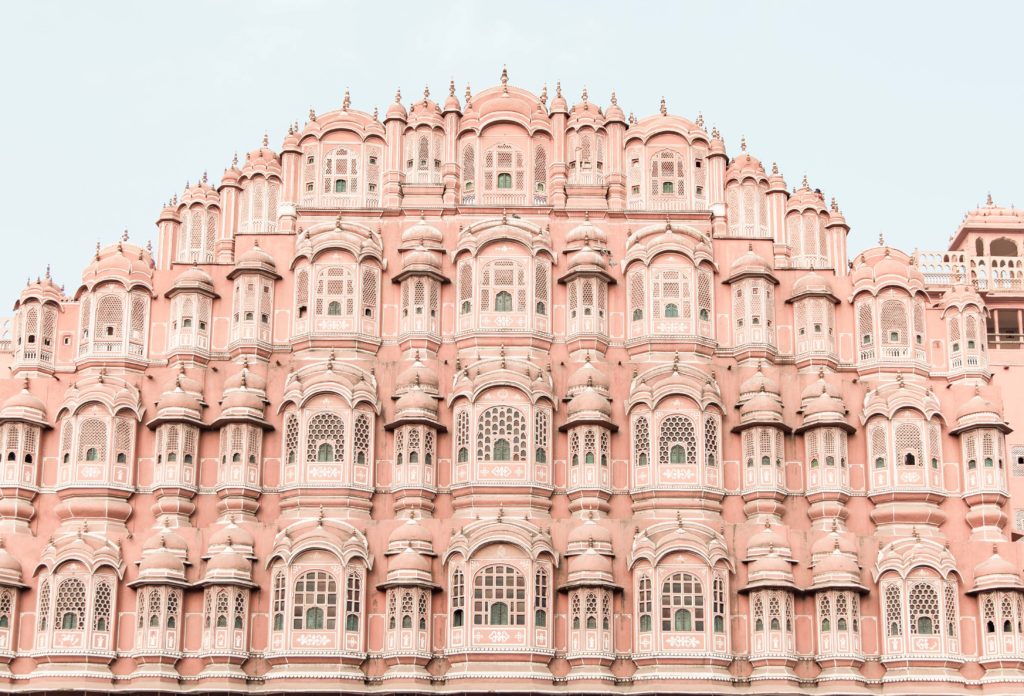 Agra
Agra is in fact synonymous with one of the Seven Wonders of the Modern World: the Taj Mahal. If this city of 1.4 million inhabitants in the Uttar Pradesh region is so famous, it owes it to its imposing Taj Mahal. However beyond this monument there is much more to photograph. If you have a time also an amazing location is Fatephur Sikri, just out of town.
Highligths
Taj Mahal
Agra Fort
Methab Bath
Festival in golden Triangle
There are some amazing festival in this area.One of the most important festival is the Literature Jaipur and takes place every year towards the end of January. Here more than 100,000 people attend the hundreds of sessions held over five days. Also there are some major religious festivals like the Kite Festival usually in mid January, in March The Holy. Instead in late July or August the Teej. In Delhi don't miss the festival of light Diwali in late October or early November. In Rajasthan has really interesting festival to photograph like the famous Camel Fair Festival in the small hindu sacred village of Pushkar.
Before go to the Golden Triangle
Before living be sure you have the right traveling photography equipment . Because even in the big city is difficult to find a pro equipment in India. Some shop in Mumbai, Bangalore and Delhi can has something for your need, but don't expect to much professional stuff. Maybe you will find but gonna take you half day for getting it, and the usually cost you more them western country. In fact digital stuff is expensive due at some government tax and fee for luxury electronic products like camera, smartphone and laptop.
Travel between places in Golden Triangle
A few ways to travel between these different cities are trains, buses or taxis. All of these are fairly cheap with buses and trains being the cheapest options. Anyway I suggest you to rent a car with driver, especially if you are the first time in India.
Delhi to Jaipur: Approx 5 hours (Train), Approx 4.5 hours (Car), Approx 5-6 Hours (Bus)
Jaipur to Agra: Approx 4 hours (Train), Approx 3.45 hours (Car), Approx 4 Hours (Bus)
Agra to Delhi: Approx 4 hours (Train), Approx 2-3 hours (Car), Approx 4 Hours (Bus)
Practical tips to travel in Golden Triangle
Travel Insurance
Getting a really god insurance. Like any destination, traveling with proper travel insurance is a must. Take care of yourself in the India.
Healthy issues in Golden Triangle
Prophylaxis or vaccination for India is not mandatory. However, it is recommended to contact the external health of the autonomous community.
Documentation
You must apply for an Indian tourist visa embassy or consulate (contact us for more information and help) via online (Price approx. € 65). Passport with a minimum validity of six months and at least two blank pages.
Be responsible when you shooting in Golden Triangle
We have to shooting in a responsible, ethical and respectful way. Before each trip everyone has to inform and take regarding the seriousness of the sanctions in India for drug use etc. Also you can read my article about responsible travel photography.
---